"Finding the right postpartum support" is a three-part interview series with therapists, group leaders, yoga teachers, lactation consultants, and other individuals who have deep expertise in the unique challenges faced by pregnant women and new mothers.
This third installment focuses on how expecting and new mothers can care for the body, featuring guidance from Wayne Clairborne, a prenatal yoga instructor and former OBGYN, Kaeli Sutton, a massage therapist, Paul O'Brien, a chiropractor, and Danika Wynn and Kathleen Moren, two lactation consultants.

Danika Wynn, CNM, IBCLC
Danika Wynn, CNM, IBCLC is a lactation consult and midwife at Planned Parenthood of Southern New England, having previously worked as a nurse, doula, and childbirth educator. She is passionate about transforming women's healthcare by improving access to health and family planning services.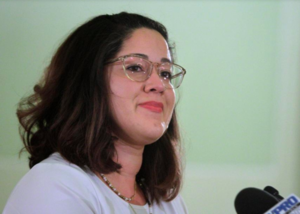 Danika Wynn, CNM, IBCLC, Planned Parenthood of Southern New England
Zencare: What is one of the biggest emotional challenges women face when it comes to breastfeeding?
Danika Wynn: The hardest part emotionally for women is "letting go." New parents often have an idyllic vision of breastfeeding – the baby latches on immediately after birth and looks up at you with big eyes and everything is perfect and easy because it's "natural." It's not always that straightforward! It can be hard for us to accept that the beginning of the breastfeeding relationship can be challenging but still end up working beautifully in the end.
ZC: How does working with a lactation consultant help?
DW: Not all doctors and midwives are experts in lactation. In fact, many will be quick to admit that they are not! Lactation consultants are educated and trained specifically in how to help new parents navigate breastfeeding difficulties. They are a great resource when you hit a roadblock and can provide evidence-based care that will get you and your newborn back on track.
ZC: What's the one piece of advice you give to every nursing mother?
DW: Accept help! We all think we are superheroes, and that we can do it all. The truth is breastfeeding is physically and emotionally exhausting (rewarding too…but really exhausting). If anyone wants to come over to meet the baby, the rule should be that they can come as long as they help with a task while they are there! And your partner may feel a bit helpless sometimes because you have this amazing breastfeeding relationship and they can't soothe the baby the same way you can – remind them that they can help by taking the burden of other household tasks off of you and helping you to remember self-care.
Wayne Clairborne, MD
Wayne Clairborne, MD is a perinatal yoga instructor at Body Kneads Yoga and a newly retired OB/GYN physician. Having spent his career supporting pregnant and new moms, he is committed to bringing obstetrical knowledge into the yoga arena to create amazing pregnancy experiences.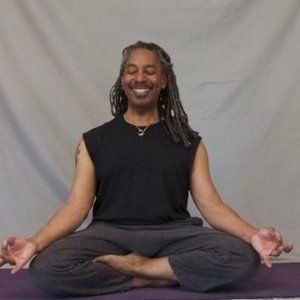 Wayne Clairborne, MD, Body Kneads Yoga
ZC: As an OBGYN/ prenatal yoga teacher, what are some common challenges you see new mothers grapple with?
Wayne Clairborne: Many women I work with are first time moms and have fears about the changes in their physical bodies, lives, and relationships. They have a myriad of concerns about how to manage newborns and maternal child care, which can be exacerbated by misinformation and depression preceding, during, or postpartum.
ZC: How does yoga help with postpartum mood and wellbeing?
WC: Yoga gives women confidence and lets them know that their physical changes are normal, attractive, and an expression of the power that they have within themselves as persons who can reproduce. Within my yoga practice, I focus on giving prospective moms a new sense of confidence and structure while keeping them mobile and strong. I also focus on helping women and their partners understand that pregnancy and childbirth are transitional processes. Pregnancy is always transitioning–from first to third trimester, so much is changing, constantly. Through yoga, I teach women to step away from the adversarial connotation of pregnancy and give it a meaning of beauty, blessing, and power.
ZC: What's the one piece of advice you give to every new mother?
WC: Pregnancy is not an adversarial process–it's a positive experience! If women keep themselves educated, positive, mobile, and fit, pregnancy will be a much more desirable process. It is a challenging state, but if you remember that you have the tools to avoid adversity and surround yourself with these tools, then the likelihood of adversity is totally minimized.
Kaeli Sutton, MTI
Kaeli Sutton, MTI is Director and Clinician at Open Circle, a center offering education, advocacy, and wellness services for pregnant moms. Having worked with over 2000 mothers and families over the past 12 years in multiple pregnancy and postpartum support modalities, she is passionate about supporting families through parenthood.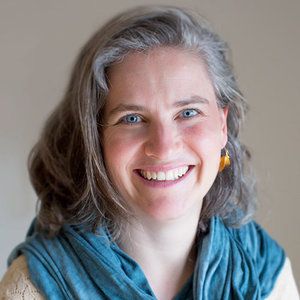 Kaeli Sutton, MTI, Open Circle
ZC: What benefits do prenatal massages offer pregnant women?
Kaeli Sutton: There are a multitude of benefits that prenatal massages can offer pregnant women, and sessions are always modified to address what a particular woman is coming in for. Sessions might focus on alleviating or easing common aches and pains in pregnancy, like sciatic or low back pain, shortness of breath, or swelling in the legs. Sessions might also focus on supporting balance in the body for labor preparation or focus on addressing stress and anxiety through stimulating the parasympathetic or "relaxation" response. All sessions offer a really important time for women to experience deep rest — something that no pregnant woman in our culture gets enough of.
Paul O'Brien, DC
Paul O'Brien, DC is a chiropractor specializing in the treatment of pre- and post-natal care for mother and baby at Bayside Chiropractic. In addition to pregnancy care that involves cranial work and postpartum services, he has become a regional resource for treatment of pediatric tongue-tie diagnosis and cranial treatment.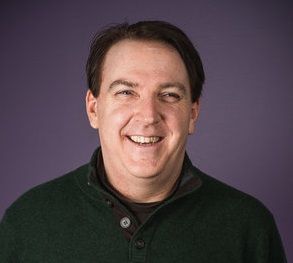 Paul O'Brien, DC, Bayside Chiropractic
ZC: What benefits do chiropractors offer pregnant women?
Paul O'Brien: We align the spine and calm the nervous system down to allow for normal function. Everyone thinks we're bone doctors, but we're really nervous system doctors, and the nervous system controls everything! Throughout pregnancy, all organs of the mom get pushed around–colon, diaphragm, liver. We do organ reflex therapy to balance these changes. Unlike other general chiropractic practices, my practice truly specializes in pregnancy and pediatrics. We focus on normalizing and humanizing the process of pregnancy and parenting, especially moms' doubt and uncertainty, with an integration of knowledge and experience from our team of doctors and certified lactation counselors.
ZC: What are some common mood challenges that women who are pregnant or who have recently given birth might experience?  
PO: When I was in chiropractic school, there was an analogy said: Giving birth and going through labor is like running two marathons back to back. When the moms are pregnant, lots of hormones are released. All of a sudden, these hormones just stop. There's a "high" from being pregnant and then it's gone, and the sudden change may lead to postpartum depression. Pregnancy is really an 18-month process: 9 months of growing a baby and 9 months of healing after birth. During this period, moms are breastfeeding, hoping their upper back doesn't hurt so much, and balancing a newborn care. As well as not sleeping!
ZC: What is one piece of advice you give all new mothers? (Or: What is one piece of advice you give new mothers who are struggling postpartum?)
PO: Get checked out by a chiropractor- but not just any chiropractor! See someone who has specific training in pregnancy and is truly knowledgeable about breastfeeding matters, including tongue ties, and can do the cranial work that many babies need. At Bayside Chiropractic, we focus special attention on both pregnant and postpartum moms and their babies. We assist with not only balancing new moms' nervous systems and taking care of their bodies but also with lactation support post-pregnancy.  There will be many physical challenges during and after pregnancy, and specialized chiropractors are there to handle these known stressors as they come up.
Kathleen Moren, RN/BSN/IBCLC
Kathleen Moren, RN/BSN/IBCLC is a registered nurse and lactation consultant as well as the founder of Healthy Babies, Happy Moms. Serving over 3,500 families, HBHM provides a variety of services for new moms including lactation consultation, prenatal breastfeeding classes, infant nutrition, sleep consultations, and breastfeeding support groups.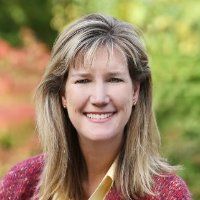 Kathy Moren, RN/BSN/IBCLC, Healthy Babies, Happy Moms
ZC: What is one of the biggest emotional challenges women face when it comes to breastfeeding?
Kathleen Moren: Anxiety about whether their baby is getting enough to eat as well as being in pain while nursing and being told by people that it's normal. Moms often feel like they just have to suck it up and deal with it and it's just not true.
ZC: How does working with a lactation consultant help?  
KM: We're able to reassure moms by teaching them things that they can notice in their bodies and babies so that they realize that their baby is getting enough to eat or that their supply is enough. Often, there are often very minor changes that we make to either their positioning or the support of the baby that makes all the difference in the world and helps them ease the pain that they're experiencing–and it's so easy! To expect feeding to hurt and the anticipation of that pain can be very anxiety-provoking for women, but they don't have to suffer through that.
ZC: What's the one piece of advice you give to every nursing mother?
KM: Not to surf the internet! All the information out there is very general – moms should be getting advice from someone actually sitting down in front of them and taking the time to get to know their situation. The thing about breastfeeding is that when I see a mom, I actually have 2 patients–mother and baby. What one is doing affects the other. Often times, moms will get on the internet and read that the baby should only take 32 oz. a day so they limit their 6-month old child to that much milk, and that child is miserable and the mom can't figure out why. Or they'll read that breastfeeding is supposed to hurt. There's a lot of general information and misinformation out there so I'd really encourage moms to advocate for themselves and find someone who can take the time to take the time to know what's going on.