Finding an affordable therapist in Washington DC can be difficult. Most private practice therapists charge between $150 - $200+ per session and finding in-network therapists can be overwhelming: health insurance websites are often outdated and inaccurate, and those who are in-network are hardly ever accepting new patients because their services are so in-demand.
If you do not have the financial means to afford the typical Washington DC therapy fees, there are a number of ways to afford therapy on a budget, including sliding scales and using out-of-network benefits.
If sliding scales are still above what you can afford, below are institutes that offer need and income-based low cost therapy services, most provided by non-profits and therapist training institutions.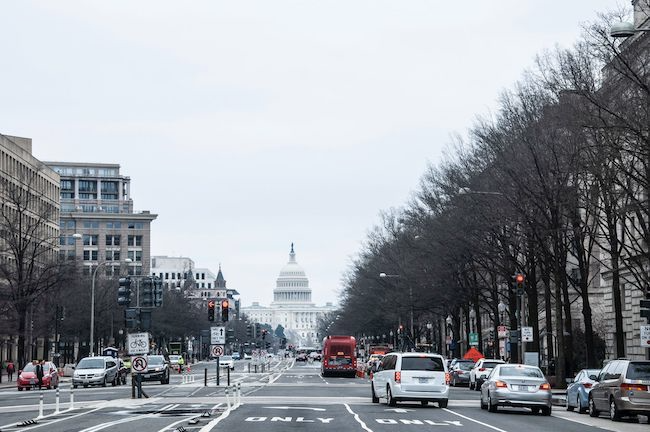 Low cost therapy for college students in Washington DC
Community Counseling Services Center
The Community Counseling Services Center (CCSC) is staffed by George Washington University's Graduate School of Education and Human Development. They offer confidential, low-cost mental health services to community members and students in the greater Washington, D.C., metropolitan area. The two centers are clinical training facilities for graduate-level students, working under faculty supervision. The centers take referrals from school counselors, mental health and employee assistance counselors, private practitioners, and other human service professionals.
Focus areas
Individual counseling, family and couples counseling, child and adolescent counseling, career counseling
Fees
CCSC uses sliding scale to set fees. Fees are based on $1.00 per thousand dollars of gross income with a maximum of $30.00. The college student fee is $15.00. They do not accept insurance.
Location
Alexandria Graduate Education Center: 413 John Carlyle Street, Suite 250
Alexandria, VA 22314
Foggy Bottom Campus Center: 2134 G Street, NW Basement Level
Washington, D.C. 20052
Contact information
703.299.9148 (Alexandria Graduate Education Center)
202.994.8645 (Foggy Bottom Campus Center)
Low cost therapy for LGBTQ folks in Washington DC
DC Center for the LGBT Community
The DC Center for the LGBT Community provides counseling to the LGBT community in the Washington, DC metro area. Services are provided by experienced gay, lesbian and bisexual mental health professionals (licensed clinical social workers and PhD psychologists). Therapists have experience in many areas of expertise serving the LGBTQ community, including: coming out, relationship issues, social anxiety, addictions, coming out of marriage, trauma, depression, anxiety, stress, gender identity, and more. Services are provided in English or Spanish.
Focus areas
LGBT, individual therapy, couples therapy, sex therapy, group counseling, transgender counseling, addictions and substance abuse
Fees
Fees vary with different mental health professionals. Some take insurance.
Location
Various therapists have offices located in DC, MD, and VA.
Contact information
202.319.8541
information@lgbtc.com
Whitman-Walker
Whitman-Walker provides free individual and group psychotherapy to LGBTQ young people ages 13-40 who have experience or witnessed a crime (no police report required). Therapy can be provided at any Whitman-Walker Health office or within the community.
Focus areas
Individual and group therapy, LGBTQ youth
Fees
Services are free.
Locations
Elizabeth Taylor Medical Center: 1701 14th St, NW, Washington, D.C. 20009
1525: 1525 14th St., NW., Washington, D.C. 20005
Max Robinson Center: 2301 Martin Luther King Jr. Ave, SE, Washington, D.C. 20020
Contact information
202.803.6848
Low cost therapy in different languages in Washington DC
La Clínica Del Pueblo
La Clínica Del Pueblo is an organization that provides medical care, mental health and substance use treatment, health education, and medical interpretation and language access services for Latino immigrants in the Washington DC area. La Clínica provides bilingual, culturally competent group, individual, and couples therapy, using a trauma-informed approach and specializing in family trauma, depression, PTSD, and dual diagnoses.
Focus areas
Bilingual, culturally sensitive therapy, trauma, depression
Fees
Fees are on sliding scale.
Location
LCDP 15th street:  2831 15th St NW Washington, DC 20009
La Casa Community Health Action Center: 3166 Mt Pleasant St. NW, Washington, DC 20010
Contact information
202.462.4788 (LCDP 15th street)
202.507.4800 (La Casa Community Health Action Center)
Low cost therapy for veterans in Washington DC
Make the Connection
Make the Connection is an online resource for veterans, their family members, and friends, who are seeking local support and treatment options for mental health. They provide information about signs and symptoms of topics such as alcohol or drug problems, eating disorders, chronic pain, feeling on edge, trouble sleeping, and many more. They also provide information about different medical conditions such as depression, anxiety, PTSD, bipolar, and schizophrenia. Make the Connection posts videos from other veterans about their experiences and life challenges since leaving the military.
Focus areas
Military veterans mental health information and resource locator
Fees
Make the Connection is a free resource
Location
N/A
Contact information
Veterans Crisis Line: 1.800.273.8255 (Press 1)
Cohen Clinic
The Cohen Clinic provides high-quality and accessible behavioral health care to veterans, their families, the families of active duty service members, and caregivers. Services are available to any person who has served in the U.S. Armed Forces, including the National Guard and Reserves, regardless of role or discharge status. Services are provided by trained and credentialed staff. Veterans and their family members are able to receive services individually and as a family unit at the same place with the same treatment team. The Cohen Clinic will also help connect veteran families to community resources and services, as necessary.
Focus areas
Military veterans
Fees
The Cohen Clinics accept all major insurances, but will work with clients on a case-by-case basis to ensure that any barriers to care are addressed. For those with no insurance, care may be available at no cost.
Location
1420 Spring St, Suite 300
Silver Spring, MD 2091
Contact information
240.847.7500
Low cost therapy for the homeless in Washington DC
Bethany Women's Center
Bethany Women's Center is a day shelter for homeless women without children. Services offered include lunch, a women's support group, and shower and laundry facilities.
Focus areas
Services for homeless women
Fees
There are no fees for services.
Location
1333 N Street, N.W.
Washington, DC 20005
Contact information
M-F: 7:30am to 4pm
Sat-Sun: 9am to 4pm
202.939.2060
Low cost therapy for older adults in Washington DC
Iona Counseling & Psychotherapy Services
Iona Senior Services' staff of compassionate licensed clinical social workers helps older adults and their families cope with the emotional challenges of aging. Staff have experience and expertise working with individuals, couples and families, using techniques that foster improved self-awareness, emotional healing, personal growth and better relationships. Counseling services are complemented with support groups for caregivers and people dealing with memory loss, Parkinson's and low vision; with consultations to identify resources and strategies to age independently; with care management; and with a senior day program. Services are available to individuals 50 and over and family members of any age.
Focus areas
Adults ages 50 and over, family members
Fees
$130 per therapy session, $15 per person per session for support groups.
Location
4125 Albemarle St, NW
Washington, DC 20016
Contact information
202.559.0245
Kuehner Place for Abused and Neglected Elderly
This is a program of the D.C. Office on Aging and SOME (So Others Might Eat). The shelter is for low-income elderly residents of DC who have suffered some form of abuse or who are at risk in the community. The shelter is open 24 hours a day, 7 days a week.
Focus areas
Medical and social supportive services for adults ages 60 and over
Fees
Services are free.
Location
71 O St NW, Washington, DC 20001
Contact information
202.797.8806 (Ext. 1311)
Free helplines in Washington DC
D.C. Department of Mental Health Access Helpline
This is a free, confidential, supportive 24-hour hotline for anyone who is going through emotional distress or wants to talk to someone. Mental health professionals will refer callers to immediate help or ongoing care.
Focus areas
24/7 mental health helpline
Fees
This helpline is a free resource for everyone.
Location
N/A
Contact information
1.888.793.4357
DC Rape Crisis Center Hotline; 202-333-RAPE
This is a free, confidential, 24-hour hotline for anyone who is in need of immediate support after a sexual assault or related crisis. DC Rape Crisis Center provides individual and group therapy services for teens (13-17) who have experienced sexual assault of been affected by it. For callers in a crisis, this hotline provides immediate support over the phone.
Focus areas
24/7 rape crisis center hotline
Fees
The hotline is a free resource.
Location
N/A
Contact information
202.333.RAPE
Other low cost therapy services in Washington DC
Meltzer Center
The Meltzer Center is a training clinic for students in the Clinical Psychology Ph.D. program at George Washington University. Doctoral student clinicians are supervised by adjunct and full-time members of the clinical psychology faculty, all of whom are licensed clinical psychologists. The center's therapists and supervisors represent a range of skills and interests, and whenever possible will be matched to meet a client's needs. All services are designed to be culturally sensitive and compassionate for all clients.
Focus areas
Adult, child, adolescent therapy
Fees
Fees are based on a sliding fee schedule and are scaled according to your family income and number of dependents. The center does not bill insurance, but can provide receipts to submit for possible reimbursement.
Location
2125 G St. NW, Room 101K
Washington, DC 20052
Contact information
M - F: 9am to 5pm
202-994-9072
Women's Center
The Women's Center is a nonprofit organization that provides mental health counseling, support, and education to women, men, children, couples, and families of all ages in the DC metropolitan area. They offer reduced fee therapy provided by pre-licensed therapists, interns, and externs. Sessions can be conducted in either English or Spanish.
Focus areas
Individual, couples, and family counseling, support groups
Fees
Fees are sliding scale.
Location
1025 Vermont Avenue, NW, Suite 310
Washington, DC 20005
Contact information
M - F: 9am to 5pm; Sat: 8:30am to 11:30am
202.293.4580
Clinic of the Washington Center for Psychoanalysis
The Clinic of the Washington Center for Psychoanalysis offers psychoanalysis and psychoanalytic psychotherapy with highly trained, licensed mental health professionals. Psychoanalysis is based on the theory that individuals are often unaware of many factors that influence their emotions and actions; it aims to increase self-awareness of these factors and develop a satisfactory level of control over them. Clinicians offer expertise in treating a great range of problems, including difficulties in relationships, low self-esteem, depression and anxiety, and grief and loss.
Focus areas
Psychoanalytic therapy
Fees
Services are sliding scale.
Location
The Psychoanalytic Clinic is composed of individual private practices. Treatment is conducted in therapists' offices located throughout the Washington Metropolitan area.
Contact information
202.337.1617
Mary's Center
Mary's Center is a nonprofit providing physical and mental health services to people of all ages, incomes, and backgrounds in the Washington, DC metro area. The Behavioral Health team takes an integrated approach by working with Mary's Center's medical providers to address behavioral health needs within the primary care setting. Highly-trained therapists specialize in helping people who have experienced trauma and those struggling with anxiety, depression, post-traumatic stress disorder (PTSD), substance abuse, and many other mental health concerns.
Focus areas
Individuals, family and couples, group therapy, psychiatry
Fees
Most insurance plans including Medicaid and Medicare are accepted. For clients without health insurance, Mary's Center will help with applying for public benefits or provide care at a discount.
Location
Mary's Center clinics are located throughout DC and Maryland.
Contact information
M - F: 8am to 6pm
(844) 796-2797