Finding an affordable therapist in Tampa is often difficult. Most private practice therapists charge between $120 - $150+ per session and finding in-network therapists can be overwhelming: health insurance websites are often not up-to-date, and those providers who are in-network are often at capacity because their services are so in-demand.
If you do not have the financial means to afford the typical Tampa therapy fees, there are a number of ways to afford therapy on a budget, including sliding scales and using out-of-network benefits.
If sliding scales are still above what you can afford, below are institutes that offer need- and income-based low-cost therapy services, most provided by non-profits and therapist training institutions.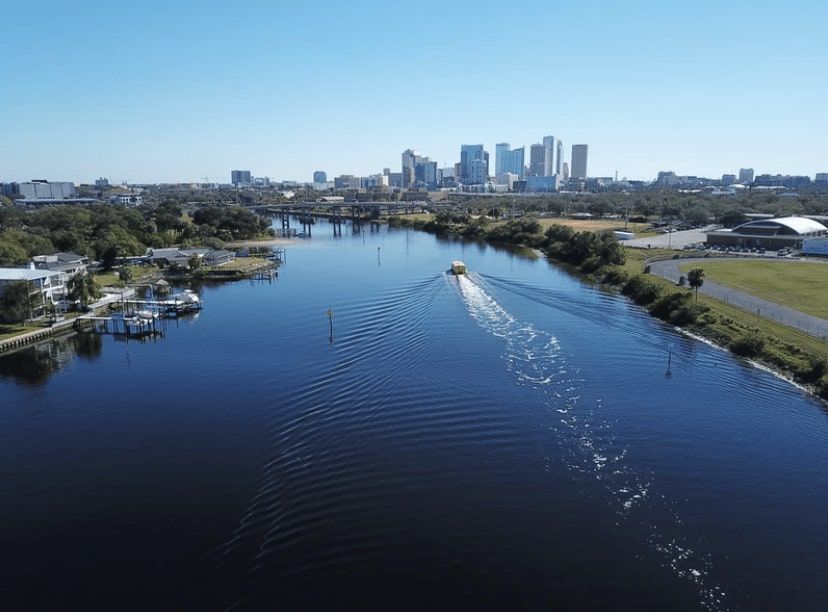 Low cost therapy for college students in Tampa
University of South Florida Psychological Services Center
The Psychological Services Center (PSC) at the University of South Florida is a teaching, research, and service clinic. The PSC offers affordable outpatient mental health services to the Tampa Bay community while providing graduate students in the Doctoral Program in Clinical Psychology experience in the assessment and treatment of psychological problems. The PSC is equipped to provide assessment and therapeutic services for adults, children, families, and couples.
Focus areas
Individual therapy, adults, children, families, couples
Fees
Fees for services at the PSC are very reasonable compared to those often charged in the community and are computed on a sliding-scale basis designed to reflect income and/or "ability to pay in a fair manner". After consideration of the income resources available, fees will vary within the range of $15 and $50 per 50-minute therapy session.
Location
3711 USF Citrus Drive, Psychological Services Center, PCD1100
Tampa, FL 33620
Contact information
813.974.2496
Serene Mind Counseling
Serene Mind specializes in therapy for teens, young adults, and millennials. Counseling tools include: Cognitive Behavioral Therapy techniques, person centered approaches, creative modalities, mindfulness practices, holistic approaches, coaching and accountability. In particular for students, therapists are equipped to help with specific stressors related to college and work. This includes teens transitioning to college, young adult college students, and post-grad young adults.
Focus areas
Teens, young adults, college
Fees
Individual session fees range from $50 to $150, depending on which therapist. Group session fees are $50.
Location
730 S Sterling Ave #301
Tampa, FL 33609
Contact information
813.321.8280
Low cost therapy for LGBTQ folks in Tampa
Metro Inclusive Health
Staff at Metro Inclusive Health serve the LGBTQ community's mental health needs through psychiatric medication management programs and support. Professionals will discuss with patients their needs and mental health history, then prescribe & monitor, as well as maintain ongoing contact to ensure the best progress. Licensed professionals are gender and LGBTQ+ affirming and trained in cultural competency.
Focus areas
LGBTQ, psychiatric medication management
Fees
METRO accepts most major insurances, Medicare and Medicaid, and offers sliding fee scale self-pay options based on income.
Locations
1315 E 7th Ave,  
Tampa, FL 33605
Contact information
727.321.3854
Low cost therapy in different languages in Tampa
Northside Mental Health Center
Northside Behavioral Health Center provides individuals and families high quality comprehensive, innovative, and affordable behavioral healthcare services, aiming to enable a path for those in need to a productive recovery and an enriched quality of life. Services include adult and children outpatient therapy, which can be in individual, group, and family settings. Northside has Spanish-speaking therapists.
Focus areas
Adults, children, families, Spanish-speaking
Fees
Northside accepts most Medicare HMOs, Medicaid HMOs,  self-pay and some commercial insurances. For those without insurance, clients may qualify for the TANF program (Temporary Assistance for Needy Families) but must meet federal eligibility criteria.
Location
12512 Bruce B. Downs Blvd.
Tampa, FL 33612
Contact information
813.977.8700
Low cost therapy for veterans in Tampa
Make the Connection
Make the Connection is an online resource for veterans, their family members, and friends, who are seeking local support and treatment options for mental health. They provide information about signs and symptoms of topics such as alcohol or drug problems, eating disorders, chronic pain, feeling on edge, trouble sleeping, and many others. They also provide information about different medical conditions such as depression, anxiety, PTSD, bipolar, and schizophrenia. Make the Connection also posts videos from other veterans about their experiences and life challenges since leaving the military.
Focus areas
Military veterans mental health information and resource locator
Fees
Make the Connection is a free resource
Location
N/A
Contact information
Veterans Crisis Line: 1.800.273.8255 (Press 1)
Phoenix House
Phoenix House provides individualized, holistic drug and alcohol addiction treatment. Treatment targets the whole person – and their families – with caring, qualified professionals in the fields of psychiatry, medicine, mental health, social work, education, and recovery support. Specifically, Phoenix House offers services to the military and veteran community, providing substance abuse, mental health, and/or support services which have been specifically designed to address the unique experiences and challenges of the military community.
Focus areas
Military veterans, substance abuse, addiction treatment
Fees
Phoenix House accepts self-payment, with different rates for services depending on the program. Phoenix House provides state-, county-, and Medicaid-funded services to qualifying individuals based on various eligibility requirements.
Location
510 Vonderburg Drive
Suite 301
Brandon, FL 33511
Contact information
888.671.9392
Low cost therapy for the homeless in Tampa
Agency for Community Treatment Services, Inc.- ACTS
This is a residential treatment program for both homeless veterans and non-veterans. The location will offer treatment and other support for individuals with mental health or substance abuse issues.
Focus areas
Homeless, veterans and non-veterans, mental health, substance abuse
Location
4403 W Martin Luther King Jr Blvd
Tampa Bay Florida, 33614
Contact information
813.879.1649  
Low cost therapy for older adults in Tampa
Tampa Jewish Family Services
Tampa Jewish Family Services provides counseling, community service programming, and assistance, consistent with Jewish values, for the purpose of strengthening individuals and families of all faiths in the Tampa area. The Counseling Department assists children, individuals, families, couples and senior adults to function at their highest level possible. Counseling services are provided across the lifespan, from children to senior adults. Counseling services are provided in a confidential and supportive setting, matching the unique needs of each client. Individual, couples, family and group counseling are offered, with therapists who are equipped to help with issues such as aging, life transitions, relationships, anxiety, and grief and loss.
Focus areas
Older adults, individual, couple, family counseling
Fees
Tampa Jewish Family Services accepts Medicare and most major health insurance company benefits. TJFS can provide counseling on a sliding scale based on total income, if necessary.
Location
13009 Community Campus Drive
Tampa, FL 33625
Contact information
813.960.1848
Free helplines in Tampa
211 Tampa Bay Cares
This phone line is for anyone who feels like they need someone to talk to and they feel that they don't have anyone. People can call this line from any quiet place and speak to someone who will listen, anytime 24 hours a day.
Focus areas
24/7 free helpline
Fees
This is a free resource.
Location
N/A
Contact information
2-1-1
Crisis Center for Sexual Assault Services
Sexual Assault Services at the Crisis Center provides a safe and confidential environment where sexual assault victims can begin healing from the trauma they've experienced. If you're a victim of sexual assault/rape, contact Sexual Assault Services for support and assistance by dialing 2-1-1 (24/7) or  (813) 264-9961. Whether the assault took place 24 hours ago or 20 years ago, help is available.
Focus areas
Crisis helpline, sexual assault
Fees
This is a free resource.
Location
N/A
Contact information
2-1-1 or 813.264.9961
Other low cost therapy services in Tampa
Rogers Behavioral Health
Rogers is a not-for-profit provider of mental health and addiction treatment. Specialized care for children, adolescents, and adults is provided. Therapists specialize in PTSD treatment, using cognitive behavioral therapy (CBT) and prolonged exposure as an empirically supported therapy to gradually confront unwanted thoughts and feared situations. Therapy includes significant psychoeducation, mindfulness skills, DBT informed groups, and experiential therapy, in addition to intensive individual work.
Focus areas
Adults, children, adolescents, PTSD
Fees
Rogers takes many national health plans, including most Aetna, Blue Cross Blue Shield, Cigna, Humana, and United plans. Medicare covers only inpatient services and coverage varies by age and health maintenance organization (HMO) enrollment. Medicaid coverage is dependent upon age and levels of care. For individuals and families ineligible for full financial assistance, Rogers will grant partial financial assistance to those with an annual household income between 100 and 400% of the Federal Poverty Guidelines.
Location
2002 N. Lois Ave.
Suite 400
Tampa, FL 33607
Contact information
813.498.6400
Palm River Community Health Center
Palm River is a Federally Qualified Community Health Center (FQHC), non-profit organization. Behavioral health services offered include assessment, diagnosis, and therapy for individuals, families, and groups. Common conditions treated by counselors include depression, anxiety, PTSD, ADHD, bipolar disorder, anger management, obsessive compulsive disorder (OCD), and behavioral disorders.
Focus areas
Individual, family, group therapy
Fees
Sliding fee scales are available and are based on the Health and Human Service's Federal Poverty Guidelines. Discounts are based on the number of household members and gross annual/monthly income.
Location
7728 Palm River Rd.
Tampa, FL 33619
Contact information
813.653.6100
Directions for Living
Directions for Living serves vulnerable populations in Tampa Bay by integrating child welfare, behavioral health, and homeless services, to wrap clients in the care they need and put an end to the cycle of trauma. Adult Behavioral Health services are centered on evidence-based practices and the latest research-supported interventions to restore and improve the quality of life for each individual served. These services include individual, couples, family, and group therapy. Services are also provided for children who have experienced trauma, including loss and grief, depression, anxiety, history of abuse, and addictions.
Focus areas
Adults, children, trauma, loss, depression, anxiety
Fees
Directions for Living accepts most Medicaid and Medicare plans, as well as the following commercial plans: Aetna, Humana, BCBS, AvMed, United, Ambetter, and Pinellas County Health Plan (with referral from PCP). For those without insurance, sliding scale payment is available based on income.
Location
1437 S. Belcher Rd, # 200
Clearwater, FL 33764
Contact information
727.524.4464
Samaritan Counseling Services
Samaritan Counseling Service is committed to helping people cope with their challenges, grow toward spiritual and emotional maturity, and strengthen personal relationships. Professional counselors are licensed by the state of Florida and specialize in treating a wide range of mental health conditions. Therapy services are counseling for individuals, couples, families and children, as well as career, personality and psychological assessments. Counselors are there to address problems, encourage spiritual and personal growth, listen, and explore solutions.
Focus areas
Individuals, couples, families, children
Fees
Samaritan accepts most insurances. They are also able to provide counseling to a limited number of clients with financial difficulties through a subsidy fund. This arrangement would be discussed with the counselor.
Location
4030 Manatee Avenue West
Bradenton, FL 34205
Contact information
941.926.2959