Finding an affordable therapist in Philadelphia can be difficult. Most private practice therapists charge between $120 - $150+ per session and finding in-network therapists can be a chore: health insurance websites are sometimes outdated or inaccurate, and providers who are in-network are often at capacity because of how in-demand they are.
If you do not have the financial means to afford the typical Philadelphia therapy fees, there are a number of ways to afford therapy on a budget, including sliding scales and using out-of-network benefits.
If sliding scales are still above what you can afford, below are institutes that offer need and income-based low cost therapy services, most provided by non-profits and therapist training institutions.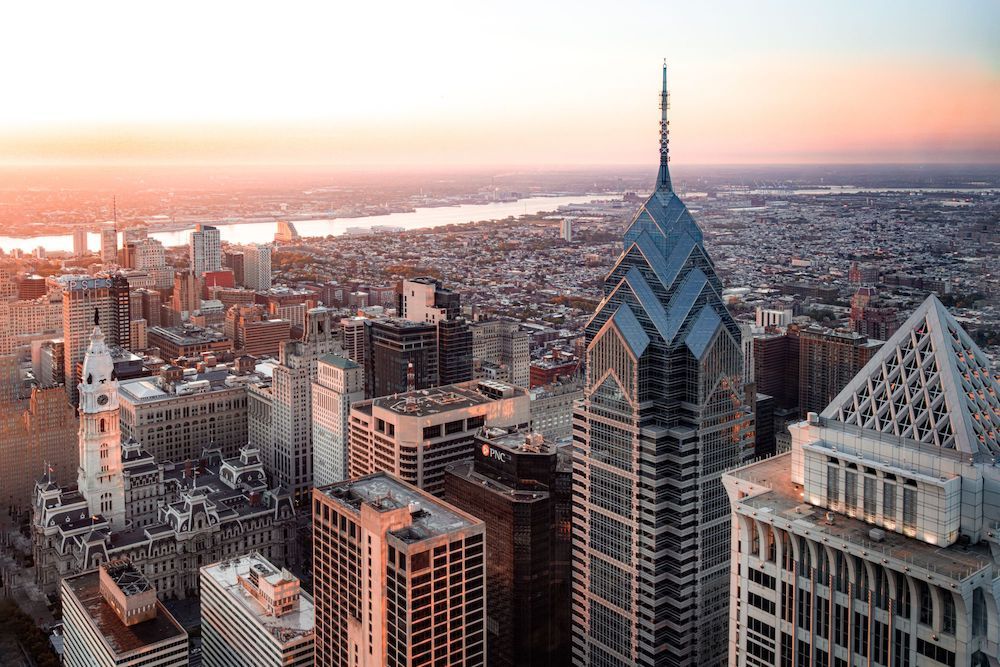 Low cost therapy for college students in Philadelphia
Center for the Treatment and Study of Anxiety (CTSA)
CTSA is a research and clinical facility within the University of Pennsylvania's Perelman School of Medicine, offering treatment programs specifically designed for Post-traumatic Stress Disorder (PTSD), Obsessive-Compulsive Disorder (OCD), Social Anxiety (SAD), Panic Disorder (PD), Agoraphobia, Generalized Anxiety Disorder (GAD), and Specific Phobias. Treatments are tailored to each age group (from children to adolescents to young adults to adults) and are sensitive to developmental aspects of our patients. The faculty at the CTSA are doctoral-level psychologists who have extensive experience in the diagnosis and treatment of anxiety disorders.
Focus areas
Individual counseling, anxiety
Fees
The CTSA has three levels of clinicians: advanced doctoral students, post-doctoral psychologists, and licensed psychologists. Fees for doctoral students start at $50/session.
Location
3535 Market Street,
Philadelphia, PA 19104
Contact information
215.746.3327
Drexel Psychological Services Center
The Drexel Psychological Services Center (PSC) is a training facility run by the Department of Psychology. Clinical psychology doctoral students at Drexel University provide scientifically informed treatments to Philadelphia and surrounding areas at affordable rates. Services provided are confidential therapeutic and assessment services to individuals and families of all ages and compositions. Assessments are conducted on an individual basis. Therapies may be offered in various formats such as individual therapy, group therapy or family therapy. Format will depend on what is most appropriate for the concerns of the clients as well as the treatment protocols being administered.
Focus areas
Individual, group, family therapy
Fees
The PSC operates on a sliding scale fee schedule based on annual gross income and number of people supported by that income.
Location
3141 Chestnut Street
Drexel University
Philadelphia, PA 19104
Contact information
215.553.7128
The Center for Growth
The Center for Growth's Therapy Services for Students are specific to undergraduate and graduate students attending University of Pennsylvania, Drexel University, Temple University, Jefferson, University of the Arts, Community College of Philadelphia, La Salle University, Saint Joseph's University, Chestnut Hill College, Moore College of Art and Design, Peirce College, Manor College, Philadelphia University, The Restaurant School, and many more. Therapists can help students with anxiety, depression, self-esteem,  managing school pressures, ADHD, dyslexia, life transitions, guilt, shame, relationship problems, sexual health, and family issues. Individual counseling, couples therapy and support groups are offered.
Focus areas
Individual counseling, couples therapy, support groups, students
Fees
$50-80 to work with graduate students who are pursuing a degree in counseling.
Location
233 S. 6th Street, C-33,
Philadelphia, PA 19106
Contact information
215.922.LOVE
Low cost therapy for LGBTQ folks in Philadelphia
LGBTQ Counseling at Emerge Wellness
Emerge Wellness is an LGBTQ owned and operated private therapy practice located in Center City, Philadelphia. Founded in 2013, their mission has been and continues to be to provide LGBTQ+ adolescents, adults, couples, and families with quality therapy in a safe and empathetic environment. Services include individual and couples therapy for adults to heal from the past, improve the present, work towards a healthier future, increase feelings of self-worth and to enhance interpersonal relationships. Therapists are also trained in working with children and adolescents on a variety of psychological, emotional, and behavioral topics including those related to gender identity and sexual orientation.
Focus areas
LGBTQ, individual, couples, children, adolescents
Fees
An income-based sliding scale is used to determine fees.
Locations
1221 Locust St
2nd Floor
Philadelphia, PA 19107
Contact information
267.225.3905
Spilove Psychotherapy
Clinical staff at Spilove are trained in trauma, eating disorders, addictions, grief & loss and LGBTQIA+ issues. LGBTQIA+ services provided include affirming individual therapy, couples counseling, family support, Out and About: An LGBT Group for all Colors of the Rainbow (group support for LGBT members who are in recovery), Trans Gender Transition Support and Case Management, Trans and Queer Sexual and Gender Identity Education, Support in the Coming Out Process, and Poly-Amory Support and Couples' Counseling.
Focus areas
Adults, couples, LGBTQIA+ individuals
Fees
Sliding scale fees are available. Fees range from $85 to $200 for individual therapy, and $40-75 for group therapy.
Locations
1601 Walnut Street, Suite 1007
Philadelphia, PA 19102
Contact information
484.784.6244
William Way LGBT Community Center
This nonprofit offers short-term, goal-oriented, one-on-one, anonymous peer counseling for LGBTQ-related issues. Clients get eight free sessions with a peer counselor. The peer counselors aren't certified, but this group of college students, transgender people, and senior citizens are trained and supervised by psychiatrists. Counseling can address issues such as coming out, sexual identity, relationships, family issues, isolation and loneliness, substance abuse, HIV and AIDS, aging, legal issues, and health and safety.
Focus areas
LGBTQ, peer counseling
Fees
This resource is free.
Locations
1315 Spruce Street,
Philadelphia, PA 19107
Contact information
215.732.8255
Mazzoni Center for LGBT community
Mazzoni Center is dedicated to meeting the health and wellness of the LGBTQ communities by providing quality comprehensive health and wellness services in an LGBTQ-focused environment. Services offered include individual, couples, and family therapy, dynamic support and therapy groups, psychiatric evaluation and medication management, recovery services, resources and referrals to community-based services, and psychiatric services.
Focus areas
LGBTQ, individual, couples, family therapy, groups, medication management
Fees
Mazzoni Center accepts most commercial insurance. A sliding scale is offered for clients without insurance coverage. Mazzoni Center also participates in the PA Medicaid program (Community Behavioral Health for Philadelphia residents).
Locations
809 Locust St.
Philadelphia, PA 19107
Contact information
215.985.9206
Low cost therapy in different languages in Philadelphia
Hispanic Community Counseling Services
Hispanic Community Counseling Services (HCCS) is a Latino-operated, community-based, outpatient agency offering behavioral and mental health intervention services that enable individuals and families to meet the challenges within today's scope of "problems of living." HCCS is a multidisciplinary, multicultural, bilingual behavioral health care practice. Their main focus is the provision of culturally appropriate and recovery-oriented mental health services to the communities of North Philadelphia. Individual, family, and couples therapy is provided, as well as medication management, evaluation services, and more. Child, youth, and family outpatient services are also offered.
Focus areas
Individual, family, and couples counseling
Fees
The clinic's fees are based on a sliding scale.
Location
3156-60 Kensington Avenue
Philadelphia, PA 19134
Contact information
215.425.6900
Intercultural Family Services
Intercultural Family Services (IFS) operates two licensed behavioral health clinics, located in West and South Philadelphia, providing therapeutic services to individuals and families to treat anger, depression and other mental health issues that negatively impact their health, safety, and stability. Services include individual cognitive therapy, family therapy (structural, strategic, trauma-based), psychiatric evaluations, medication management, psychological testing, group therapy, mobile mental health therapy, specialization in trauma, trauma-based therapy, and trauma recovery and empowerment groups. Languages available: Chinese, Vietnamese, and Cambodian.
Focus areas
Individual, family, group therapy, trauma, depression
Fees
In order to receive services, patients must be Medicaid eligible, have other insurance which covers behavioral health services, or possess the ability to pay a fee for service.
Location
South Philadelphia: 2317 South 23rd Street, Philadelphia, PA 19145
West Philadelphia: 4254 Chestnut Street, Philadelphia, PA 19104
Contact information
South Philadelphia: 215.468.4673  
West Philadelphia: 215.386.8490
Low cost therapy for veterans in Philadelphia
Make the Connection
Make the Connection is an online resource for veterans, their family members, and friends, who are seeking local support and treatment options for mental health. They provide information about signs and symptoms of issues such as alcohol or drug problems, eating disorders, chronic pain, feeling on edge, trouble sleeping, and many others. They also provide information about different medical conditions such as depression, anxiety, PTSD, bipolar, and schizophrenia. Make the Connection posts videos from other veterans about their experiences and life challenges since leaving the military.
Focus areas
Military veterans mental health information and resource locator
Fees
Make the Connection is a free resource
Location
N/A
Contact information
Veterans Crisis Line: 1.800.273.8255 (Press 1)
The Steven A. Cohen Military Family Clinic at the University of Pennsylvania
The Steven A. Cohen Military Family Clinic at the University of Pennsylvania provides high quality mental health care for veterans and military members at no cost and with no long waits. Services include personalized, evidence-based mental health care. The clinic offers early morning and evening hours, transportation assistance, and telehealth to help military families easily access the care they deserve.
Focus areas
Military veterans and families
Fees
Mental health care is offered at no cost.
Location
3535 Market Street, Suite 670
Philadelphia, PA 19104
Contact information
844.573.3146
Low cost therapy for the homeless in Philadelphia
Project HOME
Philadelphia's Department of Behavioral Health funds teams to provide outreach, support, and treatment services to homeless persons with behavioral health problems through the Project Homeless Outreach Coordination Center. Project HOME is a team trained in the areas of mental health and addiction disorders. Project HOME provides or supports services, including crisis intervention, limited case management support, mental health/addiction challenges, and housing assistance. If you know someone in your community who is homeless, please contact the 24-hour Project Homeless Coordination Center Hotline at 215.232.1984.
Focus areas
Homeless, housing assistance, mental health, addiction
Location
1515 Fairmount Avenue
Philadelphia, PA 19130
Contact information
215.232.7272
Low cost therapy for older adults in Philadelphia
Geriatric Counseling Service
The Geriatric Counseling Service, coordinated by INTERAC, and developed by PCA and the Mental Health Association of Southeastern Pennsylvania, provides counseling and group therapy services through participating senior community centers. This service is available at four senior community centers in Philadelphia.
Focus areas
Older adults, counseling, group therapy
Fees
Medicare coverage may help cover the cost of services; however there is no financial eligibility requirement and no out of pocket fee.
Location
This service is available at the following senior community centers: 1) Philadelphia Senior Center - Main Branch (509 S. Broad Street), 2) CHCS St. Charles Senior Community Center (1941 Christian St.), 3) Marconi Older Adult Program (2433 S. 15 St.), and 4) South Philadelphia Older Adult Center (1430 E. Passyunk Ave.).
Free helplines in Philadelphia
Community Behavioral Health
CBH is a Philadelphia managed care organization providing behavioral health services to Philadelphia residents. CBH connects callers to Adult, Child and Adolescent mental health and substance abuse services.
Focus areas
24/7 free helpline
Fees
This is a free resource.
Location
N/A
Contact information
‍888.545.2600
NAMI Philadelphia WARMline
The NAMI Philadelphia WARMline is for those not in an immediate crisis situation but just wanting to talk to someone who "gets it." This is a safe and confidential number to call for resources, support, education, and hope. The line is operated by the National Alliance on Mental Illness in Philadelphia, PA. The line is open from Monday through Friday, 4PM to 7PM.
Focus areas
Free helpline
Fees
This is a free resource.
Location
N/A
Contact information
267.687.4381 *OPTION1
Other low cost therapy services in Philadelphia
Greenridge Counseling Center
The Greenridge Counseling Center serves children and adults recovering from mental health challenges as well as people struggling with substance use issues. The professional team provides a full range of clinical services including intake and referral, individual, couples, family and group counseling, comprehensive biopsychosocial evaluations, and psychotropic medication monitoring. The team also provides crisis services on a walk-in basis including brief treatment and arrangements for psychiatric hospitalization if necessary. Adult outpatient services address topics such as depression, anxiety, stress, family and relationship concerns, substance abuse, and more.
Focus areas
Adults, children, evaluations, addiction services
Fees
Greenridge Counseling Center offers free and low-cost services to those who cannot pay.
Location
6122 Ridge Ave
Philadelphia, PA 19128
Contact information
215.487.1330
Rogers Behavioral Health
Rogers is a not-for-profit provider of mental health and addiction treatment, offering specialized care for children, adolescents, and adults. Rogers specializes in treatment for PTSD in cognitive behavioral therapy (CBT) framework; this involves prolonged exposure as an empirically supported therapy to gradually confront unwanted thoughts and feared situations. Therapy includes significant psychoeducation, mindfulness skills, DBT informed groups, and experiential therapy, in addition to intensive individual work.
Focus areas
Adults, adolescents, adults, PTSD, addiction
Fees
Rogers takes many national health plans, and applicable Medicare and Medicaid coverage. For individuals and families ineligible for full financial assistance, Rogers will grant partial financial assistance to those with an annual household income between 100% and 400% of the Federal Poverty Guidelines.
Location
1 Winding Drive
Suite 106
Philadelphia, PA 19131
Contact information
267.787.6600
Philadelphia Consultation Center (PCC)
PCC is committed to providing private, long-term talk therapy with the same therapist. Therapists are sensitive to the complexities of life's situations and provide a safe environment where clients may express feelings and difficult issues at their own pace. Topics and issues that therapists are experienced in are helping clients achieve a positive outlook, reduce anxiety and depression, develop high self-esteem, combat phobias, manage stressful lifestyles, find satisfaction in love, reduce or eliminate dependence on medication, engage in satisfying relationships, overcome abusive or traumatic life experiences, and more. Whether clients are seeking guidance with particular issues, or approaching counseling as a primary means to self-awareness and personal growth, PCC offers the flexibility to approach therapy in as brief or extended a period of time.
Focus areas
Individual therapy, anxiety, depression, stress, relationships
Fees
PCC accepts out-of-pocket payment in the forms of cash and check. Some therapists accept insurances including Aetna, Blue Cross Blue Shield Personal Choice, Magellan, Health Partners, Keystone First, Medicare A/B and Medicaid. The out-of-pocket fees start at $75. Thereafter, fees are arranged privately between clients and therapists, taking into account particular financial situations. Sliding scale fees can also be provided.
Location
313 S 16th St
Philadelphia, PA 19102
Contact information
215.732.8244