Finding an affordable therapist in Virginia Beach can be tough. Most private practice therapists charge between $120 - $150+ per session and finding in-network therapists can be overwhelming: health insurance websites are often outdated or inaccurate, and those therapists who are in-network often have full practices because their services are so sought after.
If you do not have the financial means to afford the typical Virginia Beach therapy fees, there are a number of ways to afford therapy on a budget, including sliding scales and using out-of-network benefits.
If sliding scales are still above what you can afford, below are institutes that offer need and income-based low cost therapy services, most provided by non-profits and therapist training institutions.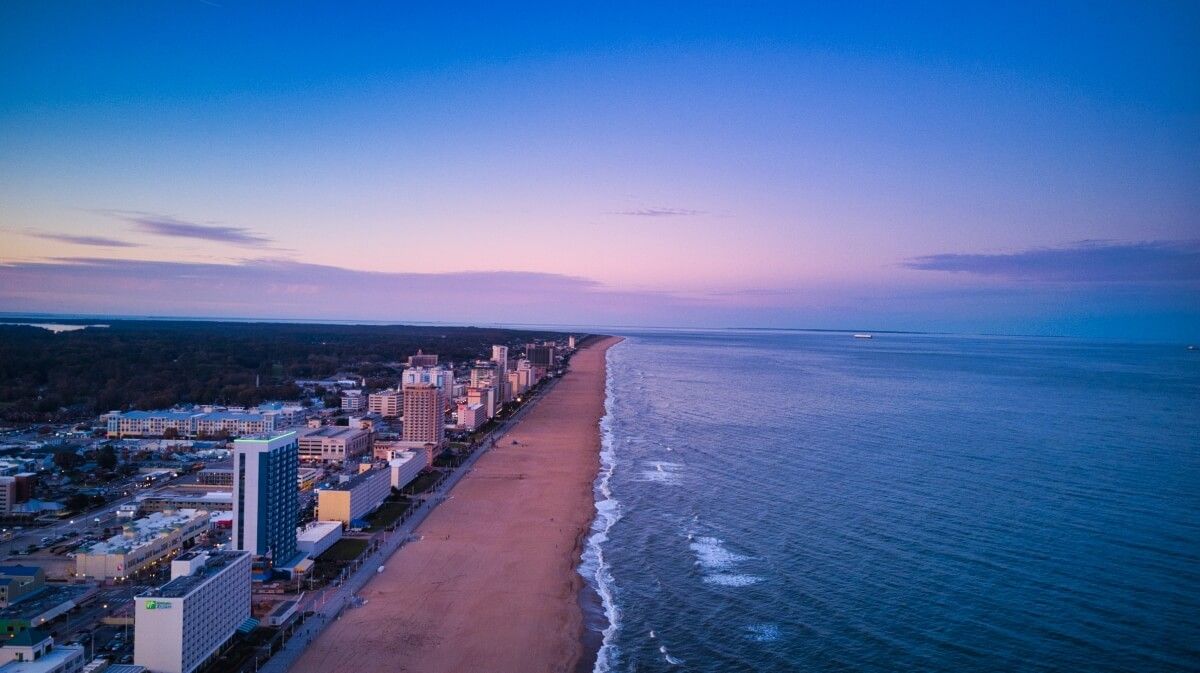 Low cost therapy for college students in Virginia Beach
Catholic Charities of Eastern Virginia (CCEVA)
CCEVA provides comprehensive, compassionate services, collaborates with community partners, and advocates for those in need in order to empower and enrich lives. Mental health counseling is provided to help support individuals through life's most difficult circumstances. Counseling supports the growth of personal strengths and helps empower individuals to make healthy choices for positive change. Services offered include individual counseling for children and adults, couples and marriage counseling, family counseling, depression screenings, pregnancy counseling services, and 24-hour emergency on-call coverage for existing clients.
Focus areas
Individual, couples, family counseling
Fees
Catholic Charities does not take payments from health insurers. Often, the fee is equal to or lower than insurance co-payments. For those who qualify for financial assistance, a sliding fee scale is offered.
Location
5361-A Virginia Beach Blvd.
Virginia Beach, VA 23462
Contact information
757.456.2366
Low cost therapy for LGBTQ folks in Virginia Beach
LGBT Life Center
LGBT Life Center (formerly ACCESS AIDS Care/The LGBT Center of Hampton Roads) provides programs and services to individuals and families. Services include medical case management, housing, meals, transportation, outreach, prevention, education, and free HIV/STI testing. LGBT Life Center offers affordable mental health care to HIV positive, Lesbian, Gay, Bisexual, Transgender and Queer or Questioning individuals. Counselors are very sensitive to LGBTQ+ and HIV issues. The LGBT Life Center is a safe space where members and allies of the Lesbian, Gay, Bisexual, and Transgender and Queer/Questioning community can join together in a network of support and acceptance. The mental health program focuses on empowerment, inclusion, and holistic wellness. Topics addressed in counseling can include coming out, gender transitioning, relationship issues, intimate partner violence, discrimination, anxiety, depression, parenting, life transitions, and more.
Focus areas
Individual, family counseling, LGBTQ+
Fees
A sliding fee scale is utilized, based on ability to pay.
Locations
248 W. 24th Street
Norfolk, VA 23517
Contact information
757.640.0929
Low cost therapy in different languages in Virginia Beach
Southeastern Virginia Health System (SEVHS)
Licensed Clinical Social Workers (LCSWs) at SEVHS help facilitate the provision of mental health/substance abuse services to patients. They can help coordinate patient services to include: linking clients to community resources and/or providers, performing clinical assessments, diagnosis, orientation, treatment planning, individual/group counseling, drug education, record keeping, case management, crisis planning and discharge planning for their clientele. They may also make referrals to the local Community Services Board as deemed necessary. Spanish interpreters are available.
Focus areas
Mental health, substance abuse, community resources, Spanish-speaking
Fees
SEVHS accepts patients with or without health insurance. Payments for services are based upon a sliding fee scale.
Location
940 General Booth Boulevard
Virginia Beach, VA 23451
Contact information
757.425.3610
Low cost therapy for veterans in Virginia Beach
Make the Connection
Make the Connection is an online resource for veterans, their family members, and friends, who are seeking local support and treatment options for mental health. They provide information about signs and symptoms of topics such as alcohol or drug problems, eating disorders, chronic pain, feeling on edge, trouble sleeping, and many more. They also provide information about different medical conditions such as depression, anxiety, PTSD, bipolar, and schizophrenia. Make the Connection posts videos from other veterans about their experiences and life challenges since leaving the military.
Focus areas
Military veterans mental health information and resource locator
Fees
Make the Connection is a free resource
Location
N/A
Contact information
Veterans Crisis Line: 1.800.273.8255 (Press 1)
Navy SEAL Foundation
The Navy SEAL Foundation provides a comprehensive set of programs specifically designed to improve health and welfare, build and enhance resiliency, and empower and educate Navy SEALs and their families. Services include psychological wellness support, grief counseling, and surviving family resiliency gatherings.
Focus areas
Veterans, service members, families, substance abuse
Fees
Services are free of charge.
Location
1619 D St
Virginia Beach, VA 23455
Contact information
757.363.7490
The Up Center
The Up Center's mission is to change the trajectory of families from crisis to wholeness. The Up Center's caring counseling professionals can help people of all ages dealing with life's challenges. Services include individual, family, and group counseling. The Up Center offers counseling to active duty military and recent veterans, including those suffering from Post-Traumatic Stress Disorder (PTSD). Counselors also offer support for military families dealing with the stress of deployment and military life.
Focus areas
Individual, family, group counseling, active duty military, veterans, military families
Fees
Services are provided on a sliding fee scale. Some counselors accept insurance.
Location
222 West 19th Street
Norfolk, VA 23517
Contact information
757.622.7017
Low cost therapy for the homeless in Virginia Beach
Samaritan House
Samaritan House seeks to increase access and inclusivity to support services, especially for those who are marginalized, disadvantaged or oppressed. Samaritan House offers housing, case management, counseling, victim advocacy, transportation, medical assistance, food assistance, group therapy, job training and more to individuals and families experiencing domestic violence, sexual assault, human trafficking or homelessness.
Focus areas
Housing, counseling, case management, sexual assault, domestic violence, homeless
Location
2620 Southern Boulevard
Virginia Beach, VA 23452
Contact information
757.631.0710
Low cost therapy for older adults in Virginia Beach
Jewish Family Service of Tidewater
Jewish Family Service of Tidewater (JFS) is a nonprofit providing a full spectrum of social and health services to meet the needs of Hampton Roads residents. JFS recognizes that sometimes individuals and families need help navigating challenges that arise from life transitions and change. Counseling services are offered for children, teens, families, and adults of all ages, including senior adults. Concerns addressed in therapy may include relationship issues, divorce, remarriage, adult child/aging parent conflicts, chronic disease and health concerns, depression, anxiety, substance use, grief, and more.
Focus areas
Individuals, families, senior adults, children
Fees
Counseling is provided on a fee-for-service basis. JFS participates in many insurance programs and offers a subsidized sliding-fee scale for those requiring financial assistance.
Location
5000 Corporate Woods Drive
Suite 400
Virginia Beach, VA 23462
Contact information
757.321.2222
Free helplines in Virginia Beach
MHAV Peer-Run Warm Line
Trained peer recovery specialists are ready to listen and support VA residents during difficult times, and can help with finding information and resources. Talk/Phone is available from 9am-9pm on weekdays, and 5pm-9pm on Saturday and Sunday.
Focus areas
Free mental health support line
Contact information
866.400.6428
CrisisLink Hotline
CrisisLink Hotline provides suicide prevention, crisis intervention, emotional support, and information and referrals to other community agencies.
Focus areas
24/7 free crisis hotline
Contact information
703.527.4077
Other low cost therapy services in Virginia Beach
Chesapeake Virginia Mental Health
Chesapeake Integrated Behavioral Healthcare (CIBH) aims to support and assist people whose lives are affected by mental illness, substance abuse, intellectual disabilities, or other developmental difficulties. The Mental Health Division provides a continuum of mental health services designed to meet the needs of children, adolescents and adults, including a variety of individual and group therapy options. Substance use services and anger management classes are also offered.
Focus areas
Adults, adolescents, children, individual, group therapy
Fees
Many insurances are accepted and reduced fees based on a sliding scale are offered.
Location
224 Great Bridge Boulevard,
Chesapeake, VA 23320
Contact information
757.547.9334
YWCA South Hampton Roads
The YWCA is dedicated to promoting healing and empowerment of survivors of domestic violence, sexual assault, stalking and human trafficking. The Counseling Center provides crisis short-term and long-term adult and children's counseling to victims, significant others, and other friends/family members affected by the violence. Services focus on feelings surrounding victimization, safety planning, long-term effects, health concerns, building coping skills, building healthy relationships, trusting again and feeling in control. Additionally, a variety of free support groups for survivors of both domestic violence and sexual assault are offered.
Focus areas
Adults, children, individual counseling, support groups, domestic violence, sexual assault
Fees
Services are provided on a flat fee schedule of $30.00 per session with the first 10 sessions being free. Support groups are free.
Location
500 East Plume Street
Suite 700
Norfolk, VA 23510
Contact information
757.625.4248