Finding an affordable therapist in Annapolis can be tough. Most private practice therapists charge between $120 - $150+ per session and finding in-network therapists can be overwhelming: health insurance websites are often outdated or inaccurate, and those therapists who are in-network often have full practices because their services are so sought after.
If you do not have the financial means to afford the typical Annapolis therapy fees, there are a number of ways to afford therapy on a budget, including sliding scales and using out-of-network benefits.
If sliding scales are still above what you can afford, below are institutes that offer need and income-based low cost therapy services, most provided by non-profits and therapist training institutions.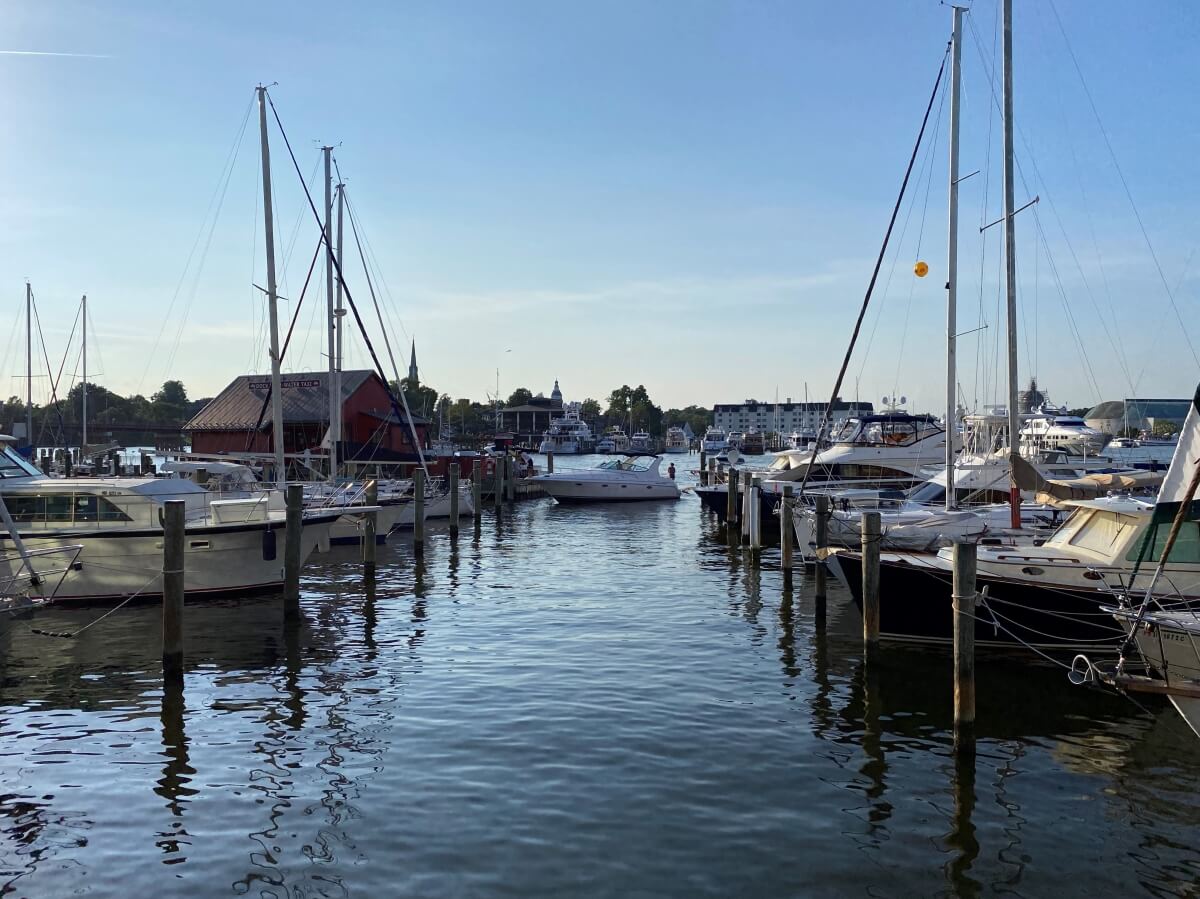 Low cost therapy for college students in Annapolis
Board of Child Care Outpatient Mental Health Clinic
The Board of Child Care Outpatient Mental Health Clinic (OMHC) meets the needs of children, youth and families in the community with outpatient behavioral health services, provided by a team of licensed, masters level therapists, graduate interns and child psychiatrists. The team uses a trauma-informed and collaborative approach to promote resilience and build on the strengths of the youth and families they serve. Services provided are individual, family, group therapy, psychiatric services (including medication management), diagnostic assessments, and supplemental case management and care coordination. Topics that are addressed include depression, anxiety, anger management, ADHD, social skills, conflict resolution, self-esteem, life skills, trauma, attachment, grief and loss, family relationship issues, and life transitions.
Focus areas
Individual, couples, family, group counseling
Fees
Medicaid and sliding scale fees are accepted.
Location
8028 Ritchie Highway, Suite 312
Pasadena, MD 21122
Contact information
410.590.9011
Low cost therapy for LGBTQ folks in Annapolis
Chase Brexton Health Care
Chase Brexton provides a range of clinical services such as behavioral health services. Behavioral health services and programs help individuals manage their well-being. Services include individual therapy, couples therapy (for couples who are straight, gay, lesbian, etc.), family therapy, and group therapy. Topics that can be addressed include depression, anxiety, substance use, problem-solving for interpersonal relationships, or any other behavioral health issue.
Focus areas
Individual, couples, family, group therapy, LGBTQ+
Fees
Most insurance plans, Medicare, and Medicaid are accepted. For individuals without insurance, a sliding fee scale is offered.
Locations
200 Hospital Drive
Suite 300
Glen Burnie, MD 21061
Contact information
410.837.2050
Low cost therapy in different languages in Annapolis
Family & Children's Services (FCS)
Family and Children's Services of Central Maryland provides families, children, and elders in Baltimore and the surrounding counties with social services focused on prevention, intervention, counseling, and advocacy. FCS offers counseling and psychiatric services to help individuals and families create and maintain a safe and nurturing environment, promote family cohesion and harmony, and make it possible for every member to flourish. Therapists address anxiety, depression, chronic mental illness, relationship issues, anger management, trouble adapting to life's challenges, grief and loss, PTSD, eating disorders, self-harm, and more. Support groups are offered specifically for victims of domestic violence, including women, men, LGBTQ and Spanish speakers.
Focus areas
Individual, family counseling, support groups, Spanish speakers
Fees
FCS accepts insurance or offers a sliding scale fee.
Location
877 Baltimore Annapolis Boulevard
Suite 112
Severna Park, MD 21146
Contact information
410.571.8341
Low cost therapy for veterans in Annapolis
Make the Connection
Make the Connection is an online resource for veterans, their family members, and friends, who are seeking local support and treatment options for mental health. They provide information about signs and symptoms of topics such as alcohol or drug problems, eating disorders, chronic pain, feeling on edge, trouble sleeping, and many more. They also provide information about different medical conditions such as depression, anxiety, PTSD, bipolar, and schizophrenia. Make the Connection posts videos from other veterans about their experiences and life challenges since leaving the military.
Focus areas
Military veterans mental health information and resource locator
Fees
Make the Connection is a free resource
Location
N/A
Contact information
Veterans Crisis Line: 1.800.273.8255 (Press 1)
Bay Area Christian Counseling
Bay Area Christian Counseling has a staff of professionally trained licensed and insured Clinical Counselors and or Social Workers. The goal is to provide clients with biblical truth and psychosocial insights that help them move to personal wholeness, interpersonal competence, mental stability, and spiritual maturity. Services are provided to adults, children, adolescents, couples and families. Topics addressed can include anger management, anxiety, stress management, conflict and communication, depression, grief, mood disorders, parenting issues, trauma, PTSD, substance abuse, relationship issues, and more. Therapists are trained to help with military life issues as well.
Focus areas
Veterans, military life issues, PTSD, trauma, families
Fees
Many insurances are accepted. For clients who choose to self-pay, costs will be determined on a sliding scale fee based on annual income, number of dependents, and ability to pay.
Location
102 Old Solomons Island Rd
Suite 202
Annapolis, MD 21401
Contact information
410.266.3058
Low cost therapy for the homeless in Annapolis
Light House Safe Harbor Resource Center
Light House Safe Harbor Resource Center serves the most vulnerable members of the community. Programs and services include a residential shelter program for homeless individuals and families, employment training services for Light House residents and community members, food programs to fight hunger, and the Safe Harbor Resource Center, which focuses on homelessness prevention and outreach support to those who are unsheltered, chronically homeless, or at risk of homelessness.
Focus areas
Homeless, residential shelter, support services
Location
10 Hudson Street,
Annapolis, MD 21401
Contact information
410.349.5056
Low cost therapy for older adults in Annapolis
Arundel Lodge
Arundel Lodge aims to improve the lives of children, adults and families impacted by mental health and substance use disorders. The outpatient mental health clinic provides mental health and substance use treatment for adults, adolescents and children. Arundel Lodge also provides a residential program supporting individuals with mental illness who have a variety of needs requiring specialized services, including persons who are deaf or hard-of-hearing; persons with co-occurring mental illness and substance use challenges; persons who are elderly and/or have complicated somatic issues; persons who need intensive supervision; and persons who are preparing for independent living.
Focus areas
Adults, adolescents, children, residential program, elderly
Fees
Medicare and Medicaid are accepted. A sliding fee scale is also offered.
Location
1419 Forest Dr
Annapolis, MD 21403
Contact information
410.280.2333
Free helplines in Annapolis
Crisis Warmline
The Anne Arundel County Crisis Warmline can receive calls 24 hours a day, 7 days a week. This is a service that provides Anne Arundel County residents in crisis with supportive assistance and linkages to resources within the community. Non-emergency calls are handled by staff and will provide the caller with information, emotional support and referrals. The Crisis Response System Staff intervene with callers who are experiencing a mental health and/or substance use disorder emergency.
Focus areas
24/7 free crisis hotline
Contact information
410.768.5522
Other low cost therapy services in Annapolis
YWCA
The YWCA is a multicultural women's organization, with a mission to build an environment where women and girls thrive. The organization is affiliated with the YWCA USA and dedicated to eliminating racism, empowering women, and promoting peace, justice, freedom and dignity for all. Adult and child counseling services are available through the outpatient counseling center at the YWCA. Services focus on breaking the cycle of violence by providing an explanation of the control that perpetuates abuse occurring in the home, defining characteristics of individuals that abuse, the correlation between domestic violence and substance abuse, emotional abuse, safety planning and the effects of domestic violence on children and pregnancy. Individual, couples and family counseling is available as well as group support services.
Focus areas
Individual, family, couples, group counseling, women, children, domestic violence
Fees
A sliding scale is offered for fees.
Location
1517 Ritchie Highway, Suite 201
Arnold, MD 21012
Contact information
410.626.7800
Robert A. Pascal Youth & Family Services
Robert A. Pascal Youth & Family Services, Inc is an agency providing mental health services to Anne Arundel County and surrounding areas. Mental health therapy is provided to clients of all ages with various diagnoses. Some services offered are couples and marriage counseling, individual counseling, family counseling, and group therapy (e.g. DBT, Grief, Dual Diagnoses, Depression, Eating Disorder, Anger Management).
Focus areas
Counseling, adults, couples, families
Fees
Many insurances are accepted. For those clients who choose to self-pay, sessions are billed at a rate of $75 per hour. An income based sliding scale is also offered.
Location
570 Ritchie Hwy
Severna Park, MD 21146
Contact information
410.975.0067
Cornerstone Counseling Center
Cornerstone Counseling Center is dedicated to the healing of mind, body, and spirit. Therapists help individuals and families in addressing emotional, interpersonal, and addiction concerns, thus allowing those seeking help to live rewarding, meaningful, and successful lives. Therapists build relationships in counseling sessions with individuals and families from all backgrounds and walks of life, of all faiths and of none. Issues that can be addressed include depression, anxiety, addiction, abuse, parenting problems, and marital issues.
Focus areas
Individuals, families, depression, anxiety, addiction, marital issues
Fees
Some therapists take insurance. A sliding scale is also offered.
Location
8 Carvel Circle
Edgewater, MD 21037
Contact information
410.266.1153