Finding an affordable therapist in San Jose can be tough. Most private practice therapists charge between $120 - $150+ per session and finding in-network therapists can be overwhelming: health insurance websites are often outdated or inaccurate, and those therapists who are in-network often have full practices because their services are so sought after.
If you do not have the financial means to afford the typical San Jose therapy fees, there are a number of ways to afford therapy on a budget, including sliding scales and using out-of-network benefits.
If sliding scales are still above what you can afford, below are institutes that offer need and income-based low cost therapy services, most provided by non-profits and therapist training institutions.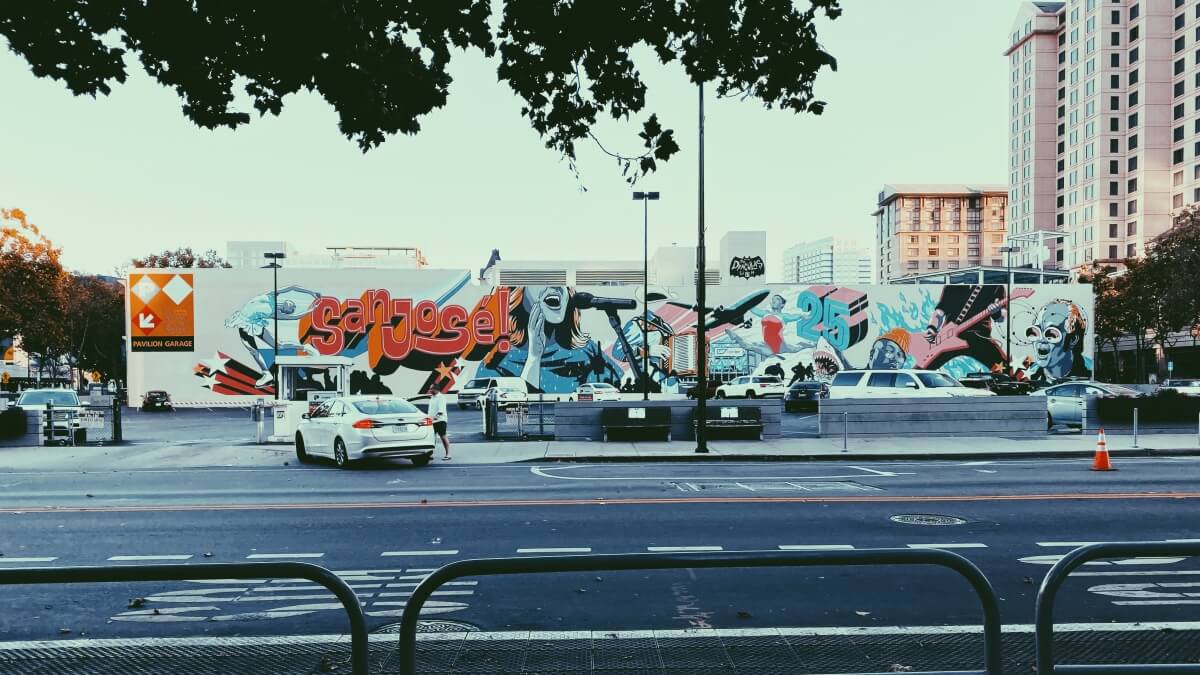 Low cost therapy for college students in San Jose
Foothill Community Health Center
FCHC's Behavioral Health Department is committed to providing, improving, and making a difference in the lives of clients, by helping each individual set and reach their personal realistic goals. FCHC is dedicated to providing a safe and confidential space for patients to obtain support through difficult transitions and challenges in life. The goal is to offer compassion, education, and resource referrals that will cultivate and promote healthy lifestyles to individuals and families. Topics that can be addressed in counseling include self-esteem, social skills, family conflict, relationship and communication issues, issues with peers, codependency, grief, depression, stress, anxiety, life transitions, sexuality, and more.
Focus areas
Individual, family counseling, self-esteem, anxiety, stress, relationship issues
Fees
Counseling services for children are free. Individual adults can be seen on a sliding scale fee based on current income.
Location
5504 Monterey Rd
San Jose, CA 95138
Contact information
408.729.9700
Low cost therapy for LGBTQ folks in San Jose
Family & Children Services
Family & Children Services of Silicon Valley empowers individuals and families to move toward greater wellness, resilience, and independence. Services are provided for children, teens, and adults. Through individual and family counseling services, therapists apply evidence-based, proven practices and strategies to address a range of emotional and mental health needs, including grief and loss, anxiety, depression, peer and family relationships, co-occurring disorders (dual diagnosis), mood disorders, and the effects of trauma (including witnessing or experiencing violence or abuse). Psychiatric services and medication monitoring can be provided as needed. Specialized services are available for foster youth, LGBTQ youth and young adults, students, and children and adults who are Deaf or Hard-of-Hearing.
Focus areas
Individual, family counseling, LGBTQ, youth
Fees
Most insurance plans are accepted. The center receives referrals through Employee Assistance Programs (EAPs). Sliding scale fees are available for clients who do not have health coverage. Children may be eligible for free services.
Locations
950 W. Julian St.
San Jose, CA 95126
Contact information
408.292.9353
Low cost therapy in different languages in San Jose
Almaden Valley Counseling Services
AVCS is a community-based, nonprofit counseling agency committed to meeting the mental health concerns of all ages with an emphasis on youth. AVCS offers a full range of counseling services which supports and promotes personal growth, positive family relationships and emotional well-being. Short and long term counseling is provided for children, adolescents, individual adults, couples and families. Spanish-speaking services are provided.
Focus areas
Adults, couples, families, children, adolescents Spanish-speaking
Fees
Medicare and Medicaid are accepted. A sliding fee scale is also offered.
Location
6529 Crown Blvd #D
San Jose, CA 95120
Contact information
408.997.0200
Low cost therapy for veterans in San Jose
Make the Connection
Make the Connection is an online resource for veterans, their family members, and friends, who are seeking local support and treatment options for mental health. They provide information about signs and symptoms of topics such as alcohol or drug problems, eating disorders, chronic pain, feeling on edge, trouble sleeping, and many more. They also provide information about different medical conditions such as depression, anxiety, PTSD, bipolar, and schizophrenia. Make the Connection posts videos from other veterans about their experiences and life challenges since leaving the military.
Focus areas
Military veterans mental health information and resource locator
Fees
Make the Connection is a free resource
Location
N/A
Contact information
Veterans Crisis Line: 1.800.273.8255 (Press 1)
Goodwill Silicon Valley Wellness Center
Goodwill SV's Wellness Center provides mental health services to the community. Free therapy is provided to a multitude of clients varying from veterans to parolees. The center partners with organizations across Silicon Valley including Valley Medical Center, medical clinics, homeless shelters, and other community agencies that are dedicated to providing mental health services to the greater Silicon Valley community. Therapy is provided by supervised PhD students and interns.
Focus areas
Veterans, free therapy
Fees
Services are free.
Location
1080 North 7th Street,
San Jose, CA 95112
Contact information
408.869.9160
Low cost therapy for the homeless in San Jose
Bill Wilson Center / Drop-in Center
The Bill Wilson Center serves youth ages 12-24. Food, clothing, showers, lockers, phone, computers, laundry, housing referrals, mental health services, employment training, education support, counseling, & workshops are provided.
Focus areas
Homeless youth, mental health services, counseling
Location
693 S 2nd St,
San Jose, CA 95112
Contact information
408.925.0231
Low cost therapy for older adults in San Jose
Catholic Charities Of Santa Clara County - Older Adult Behavioral Services
Catholic Charities of Santa Clara County serves and advocates for individuals and families in need, especially those living in poverty. The Behavioral Health Older Adult Program is a Full Service Partnership contract with the Department of Behavioral Health to serve low-income older adults living with acute behavioral illness. Program staff will do whatever it takes on a 24/7 basis to manage a client's illness and recovery. Services include treatment for behavioral health and substance abuse, assistance with finding a safe, affordable, and appropriate living place, assistance arranging for doctor appointments and getting appropriate medications, assistance with acquiring daily living skills, and assistance with finding activities for daily living (paid and/or volunteer).
Focus areas
Senior adults, low-income, families, counseling, substance abuse, support services
Fees
Some programs are free. Medicare and Medicaid are accepted. A sliding fee scale is also offered.
Location
195 E. San Fernando St.
San Jose, CA 95112
Contact information
408.325.5127
Free helplines in San Jose
Santa Clara County Suicide & Crisis Hotline (SACS)
The Santa Clara County Suicide & Crisis Hotline (SACS) is a 24-hour, toll-free, confidential suicide prevention hotline. Highly trained volunteer Crisis Phone Counselors are available 7 days a week for phone intervention and emotional support, to help individuals who are experiencing any form of crisis, emotional or situational distress, a need for ongoing support, varying degrees of mental illness, or a need for general information or referrals​. English and Spanish are spoken.
Focus areas
24/7 free crisis hotline
Contact information
855.278.4204
California Youth Crisis Line
The California Youth Crisis Line provides confidential crisis intervention counseling, resource referrals, and a neutral message center to youth and families in high-risk situations including abuse, neglect, exposure to AIDS and STDs, gangs, substance abuse, runaway, and homelessness.
Focus areas
24/7 youth crisis line
Contact information
800.843.5200
Other low cost therapy services in San Jose
Community Solutions
Community Solutions is a comprehensive human services agency serving Santa Clara and San Benito Counties. Community Solutions offers a broad spectrum of services and programs to build emotionally healthy children, youth, families, and individuals by increasing their interdependence, self-reliance, and safety. The agency provides wellness and recovery based behavioral health services, empowerment-based domestic violence and sexual assault services, strength-based prevention and intervention services, and continually helps shape and influence public policy. Services are aimed to enhance self-reliance, build emotionally healthy children, youth, families, and individuals, support survivors of domestic violence, intimate partner abuse, sexual assault, and human trafficking, offer recovery from mental health and substance abuse challenges, and provide a variety of support programs for children, youth, and young adults who are struggling with mental health issues.
Focus areas
Adults, young adults, children, families, domestic violence, sexual assault
Fees
Medicaid is accepted.
Location
5671 Santa Teresa Boulevard
#202 & #203
San Jose, CA 95123
Contact information
408.779.2113
Advent Group Ministries
Advent Group Ministries provides counseling and addiction recovery services to people of all ages and income levels. The therapists serve hundreds of clients regardless of age, race, ethnic background, sexual orientation, disability or religion who would otherwise not receive help due to financial hardship. Services include counseling for individuals, couples, families and groups. Substance abuse assessment and counseling is also offered.
Focus areas
Individual, couples, family, group therapy
Fees
Fees depend on therapists and programs. Medicare and Medicaid are accepted. A sliding fee scale is also offered.
Location
90 Great Oak Blvd., Suite 108
San Jose, CA 95119
Contact information
408.281.0708 (x 822)