Finding an affordable therapist in Salt Lake City can be tough. Most private practice therapists charge between $120 - $150+ per session and finding in-network therapists can be overwhelming: health insurance websites are often outdated or inaccurate, and those therapists who are in-network often have full practices because their services are so sought after.
If you do not have the financial means to afford the typical Salt Lake City therapy fees, there are a number of ways to afford therapy on a budget, including sliding scales and using out-of-network benefits.
If sliding scales are still above what you can afford, below are institutes that offer need and income-based low cost therapy services, most provided by non-profits and therapist training institutions.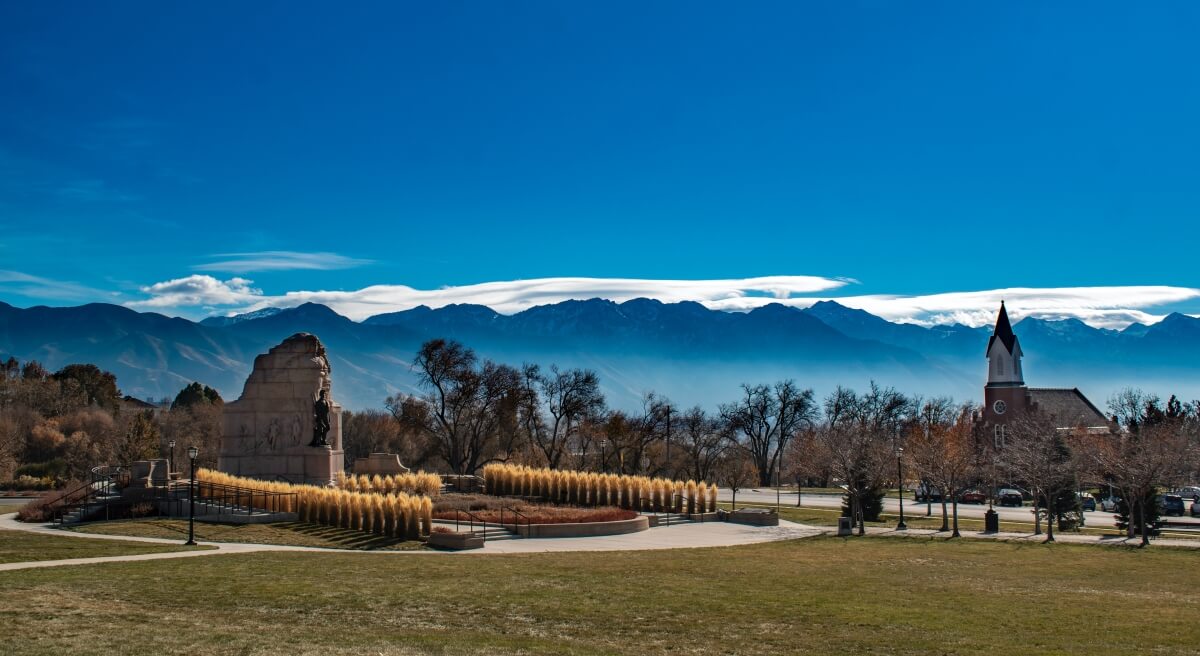 Low cost therapy for college students in Salt Lake City
The University of Phoenix - Counseling Skills Center
The Counseling Skills Center is a training facility that offers marriages, family, child, couples or individual counseling to members of the University and local community. Services offered include intake and assessment, treatment planning, psychotherapeutic interventions, and career and vocational coaching. Issues addressed in therapy can include communications skills, coping skills, decision-making, depression and loneliness, grief and loss, gender identity, relationships, stress and anxiety, time management, and work-life balance. Confidential, quality care is provided by counseling graduate students who work under the direct supervision of licensed, experienced professionals.
Focus areas
Individual, couples, family, child, marriage counseling, free
Fees
Services are free of charge for university members and local community residents.
Location
5373 S. Green St.
Murray, UT 84123
Contact information
801.506.4142
Low cost therapy for LGBTQ folks in Salt Lake City
Life Stone Counseling Center
Life Stone strives to improve mental health and strengthen family relationships by providing competent and compassionate counseling services to individuals, couples and families. Specifically, Life Stone LGBTQ Issues Therapy has the goal of helping individuals, couples or their loved ones effectively understand and address the specific issues they may be facing them in a supportive, affirming manner. Therapists are experienced with a variety of life's challenges, such as depression, anxiety, trauma, dating & relationships, coming-out, self-esteem, self-identification, integration & acceptance, addictions and many others.
Focus areas
Individuals, couples, families LGBTQ+
Fees
Many insurances are accepted and a sliding scale is offered as well. Life Stone also offers $50 low-cost sessions with Master's Level Interns for individuals who are uninsured or may have difficulty affording treatment.
Locations
613 Fort Union Blvd
#104
Midvale, UT 84047
Contact information
801.984.1717
Low cost therapy in different languages in Salt Lake City
Assessment, Counseling and Educational Services (A.C.E.S.)
A.C.E.S. is dedicated to providing quality, affordable counseling for a wide variety of needs and populations. The professional clinical staff provides assessments as well as individual and group counseling on a daily basis as well as information on substance abuse, domestic violence, and other related issues. Group counseling is provided during the day, evening and on the weekends. In addition, programs are offered in both English and Spanish. The office staff is bilingual which aids in communication with clients.
Focus areas
Individual, group counseling, substance abuse, domestic violence, Spanish-speaking
Fees
There is a sliding fee scale for those clients who qualify due to low income.
Location
1354 E 3300 S
Salt Lake City, UT 84106
Contact information
801.265.8000
Low cost therapy for veterans in Salt Lake City
Make the Connection
Make the Connection is an online resource for veterans, their family members, and friends, who are seeking local support and treatment options for mental health. They provide information about signs and symptoms of topics such as alcohol or drug problems, eating disorders, chronic pain, feeling on edge, trouble sleeping, and many more. They also provide information about different medical conditions such as depression, anxiety, PTSD, bipolar, and schizophrenia. Make the Connection posts videos from other veterans about their experiences and life challenges since leaving the military.
Focus areas
Military veterans mental health information and resource locator
Fees
Make the Connection is a free resource
Location
N/A
Contact information
Veterans Crisis Line: 1.800.273.8255 (Press 1)
Phoenix Rebellion Therapy
Phoenix Rebellion Therapy is committed to providing superior military counseling for those who have served the country and their families. Specialists have advanced education, specialized training and experience in working with the military. Therapists are masters in their field with combat related trauma training and an essential knowledge of military culture. Issues that can be addressed include PTSD, trauma, difficulty controlling anger, lack of connection in relationships, addiction, nightmares, struggling with readjustment, struggling with military injury, flashbacks, intrusive thoughts, feelings of low self-worth, difficulty concentrating, changes in appetite, signs of sexual trauma, changes in sleep schedule, and more.
Focus areas
Veterans, families, PTSD, trauma, readjustment
Fees
Many insurance plans are accepted, including Tricare.
Location
4516 South 700 East, Suite 360
Murray, Utah 84107
Contact information
385.231.8387
Low cost therapy for the homeless in Salt Lake City
Valley Storefront
Valley Storefront is a non-traditional outpatient facility that offers daily services and case management to homeless individuals who have serious mental illness (SMI) who may also have another disorder, such as substance use. Storefront acts as an entry point into treatment for those who are reluctant to try traditional mental health options. Services include day center/drop-in services, substance use and mental health services, referrals, clothing, showers/restrooms, SSI/SSDI benefits enrollment, and more.
Focus areas
Homeless, serious mental illness, substance use, case management, drop-in services, mental health services, referrals
Location
550 West 700 South,
Salt Lake City, UT 84101
Contact information
888.949.4864
Low cost therapy for older adults in Salt Lake City
Valley Behavioral Health
Valley Behavioral Health is a network of clinics providing treatment for behavioral conditions, addictions, psychiatric conditions, autism and other chronic health conditions. Chronic lifelong conditions as well as temporary conditions triggered by traumatic life events are treated. Programs are tailored to people of all ages and every social, cultural and economic situation. Treatments and services include diagnostic evaluation, individual, family and group therapy/counseling, medication evaluation and management, skills training, case management, peer services and crisis intervention. Providing individual and group therapy and case management services for those 55 and older who have a mental illness. Older adult services are provided through individual therapy, group therapy, and case management services.
Focus areas
Individual, family, group therapy, medication management, case management, older adults
Fees
Payment can be made through Medicaid, Medicare, private insurance and self-pay plans. Sliding scale fees are also available for those that meet specific income and asset criteria.
Location
1141 East 3900 South
Suite A170
Salt Lake City, UT 84124
Contact information
888.949.4864
Free helplines in Salt Lake City
Utah Crisis Line
There may be times in life where there is a struggle to find ways to manage a difficult emotional situation or life stressor. The Utah Crisis Line, in association with the National Suicide Prevention Lifeline, is here to provide compassionate support during difficult times and refer anyone in need of mental health services. Callers of any age and with any mental health issue may reach out for help. Multi-lingual services are available. Licensed mental health clinicians provide compassionate and non-judgmental emotional support, suicide prevention, information, and referrals, and coordination and dispatch response to individuals in the community as needed via the Mobile Crisis Outreach Team (MCOT) and/or first responders in coordination with other local mental health authorities.
Focus areas
24/7 free crisis line
Contact information
800.273.8255
Utah Warm Line
Often, individuals may need a listening ear as they heal and recover from their own personal struggles. Utah residents who need connection from others who have walked similar paths may call the Utah  Warm Line for that support. The Warm Line is staffed 8am-11pm, 7 days a week, 365 days a year at no cost. Certified peer support specialists have received specialized training and have navigated mental health issues and/or substance abuse issues of their own. Peer specialists are trained in providing hope and empowerment through the recovery model, and engage with the community through empathetic listening. Specialists encourage callers to resolve problems by fostering dignity and self-respect and finding their inner strength to live healthy, independent lives.
Focus areas
Free peer warmline
Contact information
833.SPEAKUT (toll free) or 801.587.1055 (local)
Other low cost therapy services in Salt Lake City
Project Reality
Project Reality is a non-profit outpatient substance abuse treatment program serving Utah. The team includes board-certified physicians, experienced psychotherapists, and case managers who are committed to providing long term personalized care to reduce suffering and restore function. Psychotherapy and counseling services include individual, group, couples, and family therapy. The organization also provides medical services and prevention and outreach services.
Focus areas
Substance abuse, individual, group, couples, family therapy
Fees
Medicaid and Medicare are accepted. A sliding scale is also offered.
Location
150 East 700 South
Salt Lake City, UT 84111
Contact information
801.364.8080
Rape Recovery Center
The professional licensed therapists at the Rape Recovery Center are specially trained to work with survivors on their journey of healing from the impact of sexual violence. They offer individual therapy sessions as well as a variety of groups for survivors. Therapists work with each individual client to determine the best plan for each individual. Therapy at the Rape Recovery Center specializes in trauma focused recovery process' that emphasize empowerment, self-compassion, self-awareness, and mindfulness. The center's work with clients reflects a belief that much of the pain experienced in the aftermath of sexual trauma is caused by the rape myths and cultural norms that blame the victim, and reduce feelings of resiliency and empowerment.
Focus areas
Individual, group therapy, sexual violence, rape, survivors
Fees
The Rape Recovery Center offers a $0-$75 suggested sliding fee scale, depending on household income of the client.
Location
2035 S 1300 E
Salt Lake City, UT 84105
Contact information
801.467.7282