Finding an affordable therapist in Sacramento can be tough. Most private practice therapists charge between $120 - $150+ per session and finding in-network therapists can be overwhelming: health insurance websites are often outdated or inaccurate, and those therapists who are in-network often have full practices because their services are so sought after.
If you do not have the financial means to afford the typical Sacramento therapy fees, there are a number of ways to afford therapy on a budget, including sliding scales and using out-of-network benefits.
If sliding scales are still above what you can afford, below are institutes that offer need and income-based low cost therapy services, most provided by non-profits and therapist training institutions.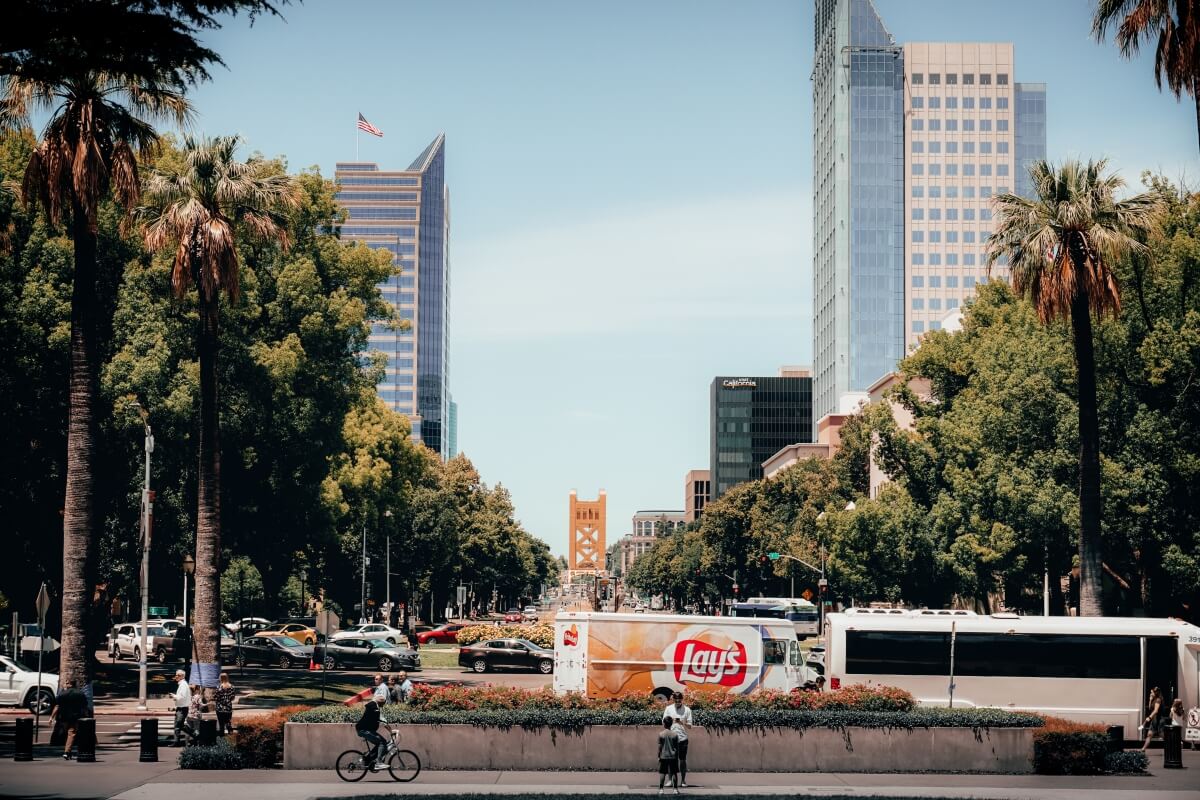 Low cost therapy for college students in Sacramento
CSU Sacramento Center for Counseling and Diagnostic Service
The Center for Counseling and Diagnostic Services, located on the California State University, Sacramento campus, welcomes all members of the Sacramento Area community for individual, couple and family counseling. The center encourages anyone to use the services, whatever age, ethnicity, cultural background, sexual orientation, marital status or family situation. Single-parent and blended families, "traditional" and "non-traditional" families, married couples, domestic partners and individuals of any background and life situation are welcome. Counseling can help adults or children who want assistance and skills in dealing with personal changes, emotional and social challenges, and other personal issues such as divorce/separation, depression, anger, and stress. Career counseling is also provided to persons who would like assistance in learning how to make decisions and needing information or guidance for educational or career choices. The center is not equipped to provide intensive psychiatric services.
Focus areas
Individual, couples, family counseling, career counseling
Fees
Counseling is $100.00 (approximately 7 dollars a session) for 14 sessions. Clients may pay half of the amount due at the start of counseling and the remaining balance halfway through their sessions.
Location
Eureka Hall, 4th Floor, Room 421.
Sacramento, CA 95819
Contact information
916.278.6252
The University of Phoenix - Counseling Skills Center
The Counseling Skills Center provides confidential, quality care, and is staffed by counseling graduate students who work under the direct supervision of licensed, experienced professionals. The center offers marriage, family, child, couples or individual counseling. Counselors are knowledgeable, prepared, competent and ready to help you make steady progress with your personal goals. Services offered include intake and assessment, treatment and planning, psychotherapeutic interventions, career and vocational counseling, and more. Issues addressed can include communication skills, coping skills, decision-making, depression and loneliness, grief/loss, gender identity, relationships, stress and anxiety, time management, work-life balance, and more.
Focus areas
Individual, couples, child, family counseling
Fees
Services are free of charge for university members and local community residents.
Location
2860 Gateway Oaks Drive
Ste. 206
Sacramento, CA 95833
Contact information
916.830.3812
Low cost therapy for LGBTQ folks in Sacramento
Couples Resource Collective
Couples Resource Collective is a nonprofit counseling organization that employs a collection of professionals and volunteers who believe happy couples raise healthy families and build strong communities. The center's work focuses on couples as well as more broadly on relationships which includes family, friends and even within ourselves. In particular, the center strives to provide affirmative counseling and services to LGBTQ, people of color, recovery, and faith-based communities. Issues that can be addressed in counseling include dating, communication differences, infidelity and trust, parenting, coming out, navigating sexuality or gender expression, separation or divorce, and more.
Focus areas
Couples, relationships, LGBTQ, people of color
Fees
A sliding fee scale is offered.
Locations
900 Fulton Ave
#160
Sacramento, CA 95825
Contact information
916.426.6567
WEAVE
WEAVE is the primary provider of crisis intervention services for survivors of domestic violence and sexual assault in Sacramento County. As a leader in the anti-violence movement, WEAVE is committed to addressing issues of violence in all communities. WEAVE's services are available to Lesbian, Gay, Bisexual, Transgendered and Queer (LGBTQ) survivors of intimate partner violence and sexual assault. Feelings such as guilt, powerlessness, feeling unsafe, denial, shock, anger, etc can be addressed. While experiences of fear and distress does not depend on gender or sexuality, WEAVE staff recognizes its impact. As with any group who experiences prejudice, there are certain barriers and concerns that are particular to the LGBTQ community when trying to access services, and WEAVE works to support this group.
Focus areas
Domestic violence, sexual assault, LGBTQ, crisis intervention
Fees
Some services are free and some are on a sliding fee scale. Medicare and Medicaid are also accepted.
Location
1900 K St #200
Sacramento, CA 95811
Contact information
916.920.2952
Low cost therapy in different languages in Sacramento
La Familia Counseling Center
La Familia's mission is to improve the quality of life for at-risk youth and families of diverse backgrounds by offering multicultural counseling, support and outreach services and programs to help families to overcome adversity, to become empowered, and to succeed in their lives. Counseling services are offered in the home, school, office setting. Individual and family counseling and groups are provided for children and youth experiencing emotional and behavioral concern/challenges. A wide array of Psychiatric services are offered with a strength based , family focused approach. La Familia runs the Centro de Apoyo Latino (CAL) program, specifically for Latino individuals and families of all ages. The CAL program is for Latino Adults that are primarily Spanish speakers of all ages. CAL provides brief short term crisis intervention services along with navigation to longer term solutions. CAL provides one on one navigation, support groups and community resources. There are other services provided in both English and Spanish as well.
Focus areas
Individual, family, group counseling, children, Latino, Spanish-speaking
Fees
The CAL program's services are free.
Location
5523 34th Street
Sacramento, CA 95820
Contact information
916.452.3601
CommuniCare Health Centers
CommuniCare Health Centers provides health care to those in need. The goal is to develop and maintain a long-term, healing partnership with each patient, while ensuring the best possible health outcomes. Services offered include individual, family, couples, and group counseling. Patients who identify as Latino/Hispanic can access behavioral health services free of cost from bilingual and bicultural clinicians through the CREO program.
Focus areas
Individual, family, couples, group counseling, Latino, bilingual services
Fees
Services through the CREO program are free. CommuniCare accepts most health insurance plans and coverage including (but not limited to) Medi-Cal, Partnership Health Plan, Medicare, County Medical Services Program (CMSP), Blue Shield and Anthem Blue Cross. Those without insurance can also pay out-of-pocket. A sliding fee scale discount is provided to uninsured eligible patients.
Location
500 Jefferson Blvd Ste B180
West Sacramento, CA 95605
Contact information
916.403.2900
Low cost therapy for veterans in Sacramento
Make the Connection
Make the Connection is an online resource for veterans, their family members, and friends, who are seeking local support and treatment options for mental health. They provide information about signs and symptoms of topics such as alcohol or drug problems, eating disorders, chronic pain, feeling on edge, trouble sleeping, and many more. They also provide information about different medical conditions such as depression, anxiety, PTSD, bipolar, and schizophrenia. Make the Connection posts videos from other veterans about their experiences and life challenges since leaving the military.
Focus areas
Military veterans mental health information and resource locator
Fees
Make the Connection is a free resource
Location
N/A
Contact information
Veterans Crisis Line: 1.800.273.8255 (Press 1)
Supportive Housing Program - Nation's Finest
This program offers fifty-two onsite, and eight offsite beds for homeless veterans—including female veterans with children. The supportive housing program offers up to twenty-four months of stable living, combined with comprehensive supportive services to effectively end the cycle of homelessness and assist veterans in the acquisition of permanent housing and sustainable-wage jobs.
Focus areas
Veterans, homeless, housing program
Fees
Fees are 30% of monthly income.
Location
7270 East Southgate Drive
Sacramento, CA 95823
Contact information
916.393.8387
Low cost therapy for the homeless in Sacramento
SCH Counseling Center
The SCH Counseling Center is an innovative, community-based program which offers a full array of mental health services to MediCal eligible children and young adults aged two to 21. Services promote mental health wellness, recovery, and safety and help clients develop the skills and abilities necessary to be successful. Counseling services include individual therapy, parent-child interaction therapy, parenting support and family therapy, and more. Individual services for rehabilitation support are also provided to increase social, problem-solving, and independent living skills, promote positive decision making, and develop a support system. Connections to community resources are also offered to promote stability in key areas, such as housing, food and clothing.
Focus areas
Children, young adults, individual, family therapy, rehabilitation support, housing services
Fees
A sliding fee scale is offered.
Location
2750 Sutterville Rd
Sacramento, CA 95820
Contact information
916.290.8156
Low cost therapy for older adults in Sacramento
Windows of Hope Counseling Center
Windows of Hope Counseling Center is a non-profit created to offer effective and affordable counseling. Services offered include couples counseling, addiction counseling, family relationships counseling, and more. Counselors work with families and individuals experiencing marital conflict, childhood and teen difficulties and disorders, family blending, addiction and substance use, divorce, grief and loss, anxiety, and depression through education and therapeutic intervention. Therapists can help with older adults in issues such as family relationships, grief and loss, personal growth, self-esteem, and life stage adjustments.
Focus areas
Individual, couples, family counseling, older adults, life stage adjustments
Fees
Fees are based on a sliding fee scale.
Location
2509 Capitol Ave
Sacramento, CA 95816
Contact information
916.412.5679
Free helplines in Sacramento
California Youth Crisis Line
The California Youth Crisis Line provides confidential crisis intervention counseling, resource referrals, and a neutral message center to youth and families in high-risk situations including abuse, neglect, exposure to AIDS and STDs, gangs, substance abuse, runaway, and homelessness.
Focus areas
24/7 youth crisis line
Contact information
800.843.5200
Sacramento County Mental Health Crisis Line
This line is for anyone experiencing a mental health crisis in Sacramento County.
Focus areas
24/7 free crisis line
Contact information
888.881.4881 or 916.875.1055
Other low cost therapy services in Sacramento
Empower Yolo
Empower Yolo is the county's largest provider of services to women and children and only residential and counseling agency whose primary purpose is to provide specialized services to victims of domestic violence, sexual assault, child abuse, dating violence, stalking, human trafficking and other forms of abuse. Empower Yolo provides free and confidential counseling to adults and children who have been victimized by domestic violence, sexual assault or trafficking. Violence does not have to be recent to receive counseling services. Counseling is also available to family members who are dealing with their own feelings around the abuse of someone they love. Empower Yolo also offers support groups for adults who have experienced domestic or sexual violence as a child or adult.
Focus areas
Individual counseling, adults, children, support groups, domestic violence, sexual assault, abuse
Fees
Services are free.
Location
1025 Triangle Ct.
Suite 600
Sacramento, CA 95605
Contact information
530.665.5332