Finding an affordable therapist in Portland can be difficult. Most private practice therapists charge between $120 - $150+ per session and finding in-network therapists can be overwhelming: health insurance websites are often outdated and inaccurate, and those who are in-network are hardly ever accepting new patients because their services are so in-demand.
If you do not have the financial means to afford the typical Portland therapy fees, there are a number of ways to afford therapy on a budget, including sliding scales and using out-of-network benefits.
If sliding scales are still above what you can afford, below are institutes that offer need and income-based low cost therapy services, most provided by non-profits and therapist training institutions.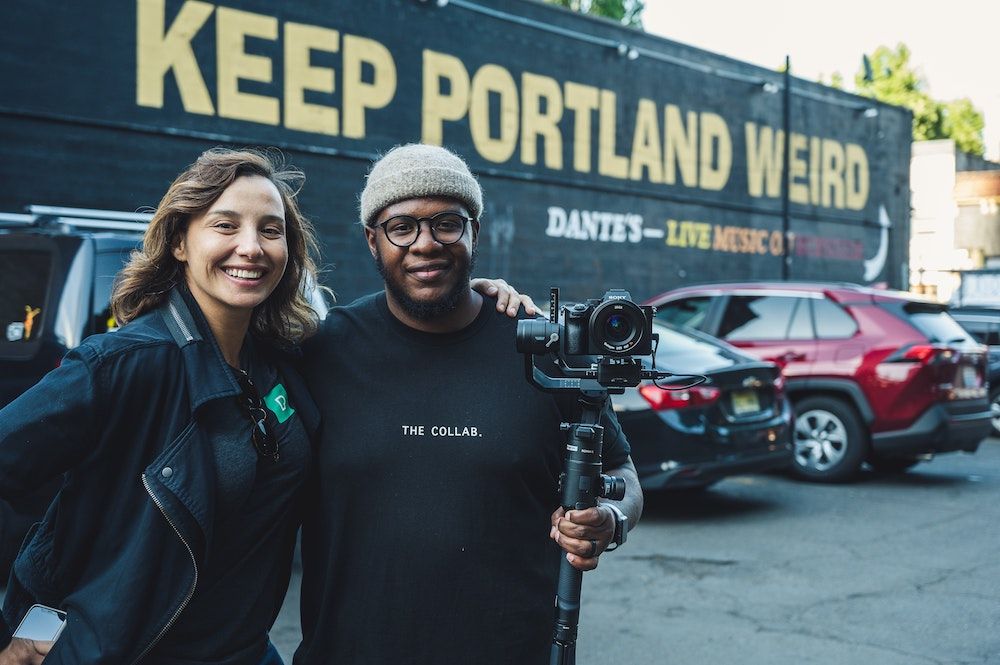 Low cost therapy for college students in Portland
The PSU Community Counseling Clinic
The Counselor Education Program at Portland State University's Graduate School of Education operates a Community Counseling Clinic that gives counseling students experience working with clients, while offering the community low-cost counseling services. The counselors working in the clinic are practicum students supervised by interns and faculty. The clinic does not offer medication services or help during a mental health crisis. The clinic provides individual, couple, and family counseling to community members, students, families, and others at affordable rates.
Focus areas
Individual, couple, family counseling
Fees
The cost is $15 per session. Reduced fees can be negotiated in cases of financial hardship.
Location
615 SW Harrison
Portland, OR 97201
Contact information
503.725.4620
Pacific Psychology & Comprehensive Health Clinic
Pacific Psychology & Comprehensive Health Clinic provides affordable and accessible outpatient assessment, therapy, and primary care services to children, adults, couples and families. Comprehensive psycho-educational and neuropsychological assessments are provided for a variety of academic, attention, medical and emotional difficulties including learning disabilities, ADHD, PTSD evaluations, and more. Counseling and therapy services are also provided based on an evidence-based treatment philosophy.
Focus areas
Adults, children, couples, families, therapy, assessments
Fees
Pacific Psychology & Comprehensive Health Clinic calculates the cost of care using Federal Poverty Level (FPL) guidelines which take into account one's annual income adjusted for the number of dependents supported on that income.
Location
1411 SW Morrison St
Suite 310
Portland, OR 97205
Contact information
503.352.2400
Low cost therapy for LGBTQ folks in Portland
Portland Processwork Clinic
Portland Processwork Clinic welcomes diverse individuals who are looking for support to resolve conflicts, find meaning, and deepen or work with feelings and problems. The clinic offers affordable, confidential counseling and personal growth services for individuals, couples, families and groups. Portland Processwork Clinic offers services to all people regardless of age, race, cultural background, gender, gender identity, sexual orientation, physical or mental abilities. Integrating dream work, movement, body symptoms, relationship, and community issues, Portland Processwork counselors offer transformative ways to work on personal growth, relationship conflicts and inner disturbances. Therapists are experienced in supporting people with sexuality and gender concerns, relationship and family issues, emotional distress, feeling low and helpless, grief and loss, eating issues, self esteem, discovering meaning in difficulties, abuse, and more.
Focus areas
Individuals, couples, families, groups, sexuality and gender, relationship issues
Fees
The full fee is $120 for a 50-minute counseling session. For those who cannot afford the full fee, a sliding scale is offered.
Locations
2049 NW Hoyt St
Portland, OR 97209
Contact information
503.321.5002
Low cost therapy in different languages in Portland
Northwest Family Services
Northwest Family Services supports family stability, child well-being, and victims of a crime by focusing on the social determinants of health. Through evidence-based and best practice strategies, Northwest Family Services offers a wide range of youth programs and services, including case management, and alcohol and drug prevention. Northwest Family Services offers individual, couple, and family counseling as well as educational seminars and classes on a variety of topics. Counseling can help with depression, anxiety, grief, parenting, communication skills, trauma, eating disorders, anger management, relationship stress, and more. These services are available in English and Spanish.
Focus areas
Individual, couple, family counseling, Spanish-speaking
Fees
Counselors accept many insurance plans. A sliding fee scale and low-income options are also offered for those who may need financial consideration.
Location
6200 SE King Rd
Portland, OR 97222
Contact information
503.546.6377
Low cost therapy for veterans in Portland
Make the Connection
Make the Connection is an online resource for veterans, their family members, and friends, who are seeking local support and treatment options for mental health. They provide information about signs and symptoms of topics such as alcohol or drug problems, eating disorders, chronic pain, feeling on edge, trouble sleeping, and many more. They also provide information about different medical conditions such as depression, anxiety, PTSD, bipolar, and schizophrenia. Make the Connection posts videos from other veterans about their experiences and life challenges since leaving the military.
Focus areas
Military veterans mental health information and resource locator
Fees
Make the Connection is a free resource
Location
N/A
Contact information
Veterans Crisis Line: 1.800.273.8255 (Press 1)
VA Portland Mental Health Program
Through the services that VA Portland Health Care System (VAPORHCS) offers through its Mental Health and Neurosciences Division, the aim is to treat all veterans completely. A full range of services from individual and group appointments, to treatment programs and therapy options for all veterans is offered and available. The Mental Health service VAPORHCS provides includes consultation, evaluation, and treatment for a variety of issues that can impact emotional well-being. Mental Health services provided include treatments for depression, sadness, grief, anxiety, addiction, relationship problems, stress from medical problems and/or pain, PTSD, emotional problems such as anger management, vocational issues, aggressive or self-harming behaviors, and more.
Focus areas
Individual, group counseling, veterans, PTSD, depression, addiction
Location
Bldg 104, Floor P2, 3710 SW US Veterans Hospital Rd
Portland, OR 97239
Contact information
503.273.5187
Low cost therapy for the homeless in Portland
William Temple House
Founded in 1965, William Temple House is a nonprofit social services agency in Northwest Portland, supporting individuals and families with a variety of resources, including affordable mental health counseling, spiritual care, and emergency assistance for healthy food, hygiene items, clothing, dental and vision care, rent, utilities, and more. The mental health counseling program helps individuals, couples, and families make positive changes in their lives. Individual treatment offers clients help with issues of depression, anxiety, substance abuse and many other challenges. Couples and family counseling is also offered by a team of highly experienced therapists who work with all combinations of family members and presenting issues.
Focus areas
Individual, couples, family counseling, emergency assistance, food, shelter, clothing
Fees
Counseling is offered on a sliding scale. No one is turned away due to inability to pay.
Location
2023 NW Hoyt St
Portland, OR 97209
Contact information
503.226.3021
Low cost therapy for older adults in Portland
Portland Elder Counseling
Portland Elder Counseling is made up of professionals in the field of counseling and support services for older adults. The mission is simple: to help seniors remain in their home and independent for as long as possible, to live free of depression, anxiety, and anticipatory grief, and for caregivers of older persons to be supported. Services include counseling, case management, in-home assessments and family mediation. Counseling for older adults focus on any number of changes associated with aging, including illness, chronic pain, grief, loss, role transitions (such as career changes and retirement), isolation, distances from family.
Focus areas
Counseling for older adults, caregivers, case management, family mediation
Fees
Many insurances are accepted. Sliding scale fees are offered for those without insurance.
Location
5802 SE Powell Blvd., Suite 201
Portland, OR 97206
Contact information
503.616.6862
Free helplines in Portland
Multnomah County Mental Health Call Center
The Mental Health Call Center is there to listen for anyone who is having trouble functioning. The team of mental health professionals is prepared to help anyone experiencing mental health issues at any time, in any language. This call center offers free, 24/7 mental health support, interpretation services for non-English speakers, referrals to low-cost or sliding-scale agencies, help finding mental health providers, and information about non-crisis community resources.
Focus areas
24/7 free mental health helpline
Contact information
503.988.4888
David Romprey Oregon Warmline
David Romprey Oregon Warmline is a peer-run service, providing a powerful framework for creating relationships where both people learn and grow together. The warmline is there for anyone for whatever they may be going through. A caring team of trained peers offers nonjudgmental and confidential peer support every day. The goal is to connect with callers, listen, and discover together how to make sense of experiences. People can see more possibilities for themselves when connecting with a compassionate peer. Warmline team members are people who have experienced life challenges – including moods, voices, visions, trauma, and addictions and know what it is like to feel big feelings or to find themselves in moments when there seems to be little to hope for. Hours of operation for the warmline are Monday to Sunday 9am to 11pm.
Focus areas
Peer warmline
Contact information
800.698.2392
Other low cost therapy services in Portland
M.E.T.A. Counseling Clinic
The M.E.T.A. Counseling Clinic is a low-cost clinical training site with a focus on Mindful Experiential Therapy Approaches. The clinic offers counseling for individuals, couples, families, adolescents, children, and elders, as well as groups focused on topics such as: Mindful Eating; Parenting - A Journey Into Yourself; The Brain, Body and Being in Relationship; and mindfulness-based process groups. M.E.T.A. stands for Mindful Experiential Therapy Approaches. M.E.T.A. counseling uses mindfulness of the present moment to help clients turn toward themselves with curiosity and attention. This offers fuller self-awareness and choice around self-limiting thoughts and behaviors, and supports becoming one's best and truest self.
Focus areas
Individuals, couples, families, adolescents, children, elders, mindfulness
Fees
Fees are offered on a sliding scale ranging between $40-$70 for individual sessions and $50-$80 for couples or family sessions.
Location
4531 SE Belmont St
Suite 300
Portland, OR 97215
Contact information
503.450.9911
Northwest Catholic Counseling Center
The Northwest Catholic Counseling Center supports and strengthens the community by providing professional mental health services to all, regardless of faith or finances. Therapy is provided to individuals, couples, children, and families. Individual therapy involves working on a one-on-one basis with a therapist to plan and to create positive changes. Family and couples therapy can assist in resolving conflict, improving communication, and finding ways to problem solve together.
Focus areas
Individuals, couples, children, families
Fees
The center is contracted with many local and national insurance companies. A sliding fee scale is also available and designed to meet all financial situations.
Location
8383 NE Sandy Blvd. Suite #205
Portland, OR 97220
Contact information
503.253.0964
Lewis & Clark Community Counseling Center
Lewis & Clark provides comprehensive mental health counseling services for individuals, couples, families, and/or groups with diverse needs and life challenges. The services are outpatient in nature. Counselors typically see clients on a once per week basis and meet for 50 minute sessions. Issues addressed in therapy can include depression, anxiety, stress, trauma, gender identity, sexuality, relationship issues, grief and loss, career issues, eating and body image concerns, unanticipated life events, substance use counseling, social injustice, and more.
Focus areas
Individual, family, couples, group counseling
Fees
A sliding scale fee based on income is offered. All new clients pay a flat rate of $15 for the first session, where an intake is conducted to determine appropriate services and treatment goals. Reduced fees may be negotiated based on financial hardship.
Location
4445 SW Barbur Boulevard
Portland, OR 97239
Contact information
503.768.6320
Lutheran Community Services Northwest Portland
Lutheran Community Services Northwest helps vulnerable children, families, immigrants and others overcome life's most difficult challenges to become flourishing members of society. Counselors work collaboratively with clients to support growth, healing and well-being. A variety of outpatient individual and group counseling services for youth, adolescents and adults with behavioral health needs are offered. The center specializes in youth services and work with trauma survivors and crime victims. Other areas of focus include anxiety, depression, behavioral problems, parenting and refugee services.
Focus areas
Individual, group counseling, youth, adults, trauma, anxiety, depression
Fees
A sliding scale payment is offered and most insurance plans including Washington State Medicaid and Crime Victim's Compensation are accepted. Specialized grants for victims of sexual assault, families served through the Children's Administration, and refugees and immigrants are also available.
Location
605 SE Cesar Estrada Chavez Blvd
Portland, OR 97214
Contact information
503.231.7480