Finding an affordable therapist in Pittsburgh can be difficult. Most private practice therapists charge between $150 - $200+ per session and finding in-network therapists can be overwhelming: health insurance websites are often outdated and inaccurate, and those who are in-network often have full practices because their services are so sought after.
If you do not have the financial means to afford the typical Pittsburgh therapy fees, there are a number of ways to afford therapy on a budget, including sliding scales and using out-of-network benefits.
If sliding scales are still above what you can afford, below are institutes that offer need and income-based low cost therapy services, most provided by non-profits and therapist training institutions.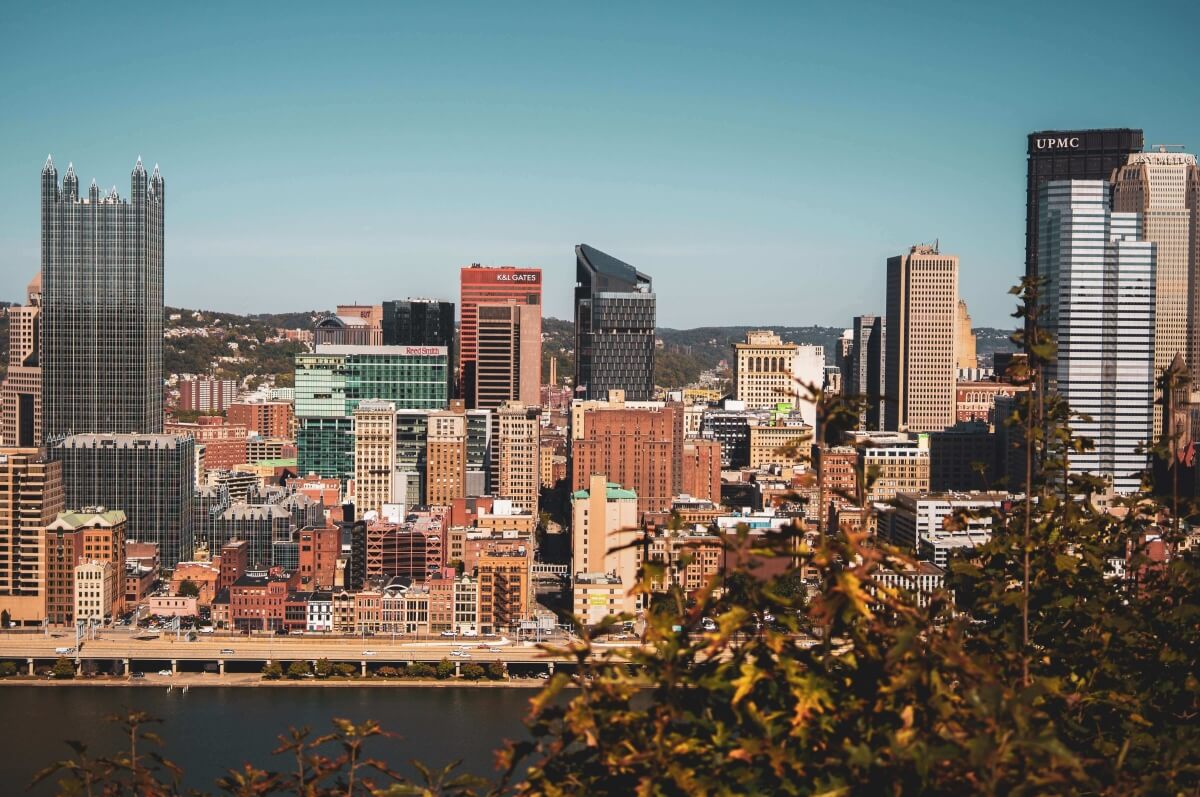 Low cost therapy for college students in Pittsburgh
University of Pittsburgh - The Clinical Psychology Center
The Clinical Psychology Center is the training clinic for the Clinical Psychology Graduate Program of the Department of Psychology at the University of Pittsburgh. The Clinical Psychology Program has been accredited by the American Psychological Association to train doctoral-level clinical psychologists since 1948. Since 2013 it has also been accredited by the Psychological Clinical Science Accreditation System (PCSAS). Evaluation and treatment services in the Clinical Psychology Center are provided by advanced graduate students, who are supervised closely by licensed faculty psychologists and other clinicians from the community. Treatment services offered include individual psychotherapy for adults, adolescents, and children, group psychotherapy for adults, family counseling, marital and couples counseling, and behavioral pain management services.
Focus areas
Individual, group, family, couples therapy
Fees
A sliding fee scale based on income is used. Students at the University of Pittsburgh may also wish to contact the University Counseling Center, where they may be eligible for free services.
Location
210 South Bouquet Street
Pittsburgh, PA 15260
Contact information
412.624.8822
Duquesne Psychology Clinic
The Psychology Clinic is the primary training facility for the doctoral students in Duquesne University's clinical psychology program. The doctoral students provide all services under the supervision of licensed clinical faculty members and selected licensed adjunct faculty psychologists in the community. Affordable services are available to Duquesne University students and employees as well as to the greater Pittsburgh Communities. Services are provided with exceptional respect for confidentiality and a commitment to diversity, and in a comfortable, pleasant setting. Services provided are individual therapy for adults, adolescents, and children, couples and family therapy, and group therapy. Individuals who want to speak with someone in Spanish can call on Tuesdays from 2 to 4 p.m., Wednesdays from 9 to 11 a.m. or Thursdays from 4 to 7 p.m.
Focus areas
Students, individual, couples, family, group therapy, Spanish-speaking
Fees
A sliding scale based on income is used for fees. The minimum fee per psychotherapy session is $10. The fee for students is $20 per session.
Location
600 Forbes Avenue
Pittsburgh, PA 15282
Contact information
412.396.6562
Low cost therapy for LGBTQ folks in Pittsburgh
Persad Center
Persad Center is a human service organization whose mission is to improve the well-being of LGBTQ and HIV/AIDS communities. Counseling and mental health services offered include individual, family, and couples counseling, group therapy, support and educational groups, and psychiatric evaluation and medication management. Other services include foster care, youth programs, HIV/AIDS, intimate partner abuse program, older adult services, substance abuse treatment, and transgender services.
Focus areas
LGBTQ, individual, family, couples, group therapy, medication management
Fees
The majority of insurance plans are accepted but may sometimes vary based on the specific therapist. For those without insurance, a sliding scale payment option is offered, as well as support in applying for medical assistance.
Locations
5301 Butler St
Suite 100
Pittsburgh, PA 15201
Contact information
412.441.9786
Low cost therapy for veterans in Pittsburgh
Make the Connection
Make the Connection is an online resource for veterans, their family members, and friends, who are seeking local support and treatment options for mental health. They provide information about signs and symptoms of topics such as alcohol or drug problems, eating disorders, chronic pain, feeling on edge, trouble sleeping, and many more. They also provide information about different medical conditions such as depression, anxiety, PTSD, bipolar, and schizophrenia. Make the Connection posts videos from other veterans about their experiences and life challenges since leaving the military.
Focus areas
Military veterans mental health information and resource locator
Fees
Make the Connection is a free resource
Location
N/A
Contact information
Veterans Crisis Line: 1.800.273.8255 (Press 1)
Pittsburgh Mercy
Pittsburgh Mercy is a person-centered, population-based, trauma-informed community health and wellness provider. Pittsburgh Mercy offers many behavioral health programs and services, including individual therapy, family therapy, group therapy, integrated behavioral and physical health care services, mental health screening and risk assessment, medication management, addiction services, domestic/intimate partner violence support group, case management, and more. Specific populations that Pittsburgh Mercy has experience supporting include veterans, women, and seniors. There are also programs that are designed to help persons who have intellectual disabilities and persons who are experiencing addiction, homelessness, and other challenges.
Focus areas
Individual, family, group therapy, medication management, addiction, veterans
Fees
Pittsburgh Mercy accepts Tricare and other insurances. For those without insurance, the center will help on an individual basis and can help connect to other services.
Location
264 S 9th St
Pittsburgh, PA 15203
Contact information
877.637.2924
Low cost therapy for the homeless in Pittsburgh
Women's Center & Shelter of Greater Pittsburgh
This women's shelter offers a wide range of expert supportive services, including a 24-hour hotline, emergency family shelter, legal advocacy, domestic violence support groups and more. Women's Center & Shelter's domestic violence support groups are built around the S.E.L.F. model (safety, emotions, loss, future), which promotes healing from domestic violence and trauma in a safe and positive manner. Individual therapy is also offered for domestic violence survivors. Support groups for LGBTQIA+ individuals are also provided.
Focus areas
Homeless, women, domestic violence, LGBTQIA+, support groups, individual therapy
Contact information
412.687.8005 (24/7 hotline)
Crisis Center North Domestic Violence Help
Crisis Center North is a homeless shelter and counseling center, offering a wide range of counseling programs that provide support for victims of domestic violence. Counseling and support services are also available to significant others or friends, families, and acquaintances of those impacted by domestic violence. CCN offers individual counseling to address the effects of abuse and to assist in achieving personal goals.
Focus areas
Homeless, domestic violence
Location
P.O. Box 101093
Pittsburgh, PA - 15237
Contact information
412.364.6728
Low cost therapy for older adults in Pittsburgh
Jewish Family and Community Services
Jewish Family and Community Services provides comprehensive social service programs in the Greater Pittsburgh region, encouraging and supporting the emotional well-being of individuals, families and the community. JFCS Counseling Services is home to a unique and highly qualified team of therapists who offer compassionate care with particular attention to your personal needs, values, traditions and expectations. The counseling center provides individual therapy, relationship therapy, child and adolescent therapy, family therapy, support groups, and more. Therapy can be tailored to specific needs and concerns for older adults.
Focus areas
Individual, family, group therapy, older adults
Fees
For individuals and families who cannot afford the service, the JFCS offers services on a sliding fee scale, based on a client's ability to pay.
Location
5743 Bartlett Street
Pittsburgh, PA 15217
Contact information
412.422.7200
TCV Community Services
TCV provides a continuum of services, care and support that empowers individuals, families and communities with behavioral, mental health, substance abuse and/or developmental issues to sustain their recovery and achieve the important possibilities in their lives. Specific services and programs are offered for children, adolescents, and older adults. All ages are welcome.
Focus areas
Group counseling, substance abuse, older adults, children, adolescents
Fees
Services are offered on a sliding-scale payment based upon income level.
Location
70 South 22nd Street
Pittsburgh, PA 15203
Contact information
412.381.2100
Free helplines in Pittsburgh
Resolve Crisis Services
Resolve is a 24-hour, 365-day crisis service that's free to all Allegheny County residents. Services are sponsored by both Allegheny County and UPMC Western Psychiatric Hospital. Everyone experiences moments of crisis in life—whether struggling with depression or substance abuse, feeling overwhelmed by problems at work, feeling lonely, or having a conflict with a loved one. Whether one's problem is large or small, talking with someone can help.
Focus areas
24/7 free mental health helpline
Fees
This is a free resource.
Contact information
888.796.8226
PA Support & Referral Helpline
The Department of Human Services has partnered with CCR to create and staff the Pennsylvania Statewide Support and Referral Helpline for COVID-19. The Support and Referral Helpline is a 24-hour, 7 days-a-week, listening and referral service provided to all of Pennsylvania during the COVID-19 crisis.
Focus areas
24/7 free helpline
Fees
This is a free resource.
Contact information
855.284.2494
Other low cost therapy services in Pittsburgh
Christian Counselors Collaborative
The Christian Counselors Collaborative is a non-profit organization, which provides affordable and professional counseling for individuals, families, couples, adolescents, and children. Therapists have a variety of expertise in areas of counseling, including (but not limited to): trauma, abuse (physical, sexual, emotional), depression, anxiety, addictions, grief and loss, anger, sexual issues, marriage counseling, premarital counseling, relationship problems, family issues, codependence, bipolar disorder, life transitions, women's issues, self-mutilation, parenting, adoption, ADHD, oppositional behavior in children, victim advocacy, Sozo inner healing, spiritual issues, Gestalt Pastoral care, EMDR, and domestic violence. Referrals are also provided for psychiatric evaluation and medication treatment, specialized treatment, pastoral counseling, and support groups.
Focus areas
Individuals, couples, families, adolescents, children, group therapy
Fees
The collaborative attempts to pair those with insurance with a counselor in network with that insurance. For those without insurance, fees are based on income level. For those who qualify, there is some financial support to assist in the cost of counseling.
Location
801 Union Ave
Pittsburgh, PA 15212
Contact information
855.222.2575
Pittsburgh Pastoral Institute
Pittsburgh Pastoral Institute exists to enhance the health of individuals, families, and communities through an interfaith ministry of counseling and education that integrates the resources of faith and the behavioral sciences. Services provided are individual, couple, and family counseling and psychotherapy, career assessment and counseling for persons entering ministry, programs and resources to enhance the health of clergy and congregations, and continuing education for behavioral health professionals and clergy.
Focus areas
Individual, couple, family counseling, faith-based, clergy
Fees
PPI's services are covered by most major insurance companies including: Highmark, UPMC, Community Care, Value Options, United Behavioral Health, Health America, and Aetna. Some financial assistance is available in cases of financial hardship or lack of insurance.
Location
6324 Marchand Street
Pittsburgh, PA 15206
Contact information
877.661.9623
Squirrel Hill Health Center
The Squirrel Hill Health Center is a comprehensive primary healthcare center established in 2006. SHHC provides the highest quality care to everyone in the community, with a special concern for their religious beliefs, ethnic and cultural background, language spoken, age, sex, and disability status. The Squirrel Hill Health Center staff includes a psychiatrist and several licensed clinical social workers. The Behavioral Health team offers a full range of mental health services including psychiatric evaluations, individual therapy, group therapy, case management, couples counseling, family counseling, and medication management.
Focus areas
Individual, couples, group, family therapy
Fees
The Squirrel Hill Health Center offers full healthcare service whether or not patients have health insurance. A sliding fee scale is used to determine fair discounted rates based on income, number of dependents, and other factors.
Location
4516 Browns Hill Rd
Pittsburgh, PA 15217
Contact information
412.422.7442
Family Resources
Family Resources is focused on creating a better future for children. At Family Resources Counseling Center, professionals support individuals, families, and children. The support of counselors has proven to be effective in the lives of individuals and families experiencing stress, anxiety, and depression. The staff at the Counseling Center are trained professionals who use evidence-based approaches.
Focus areas
Individuals, families, children
Fees
The Counseling Center accepts most insurance carriers and assists uninsured clients with gaining access to insurance programs that meet their financial needs.
Location
1425 Forbes Ave
Pittsburgh, PA 15219
Contact information
412.363.1702