Finding an affordable therapist in Phoenix can be difficult. Most private practice therapists charge between $150 - $200+ per session and finding in-network therapists can be overwhelming: health insurance websites are often outdated and inaccurate, and those who are in-network are often at capacity due to being so in-demand.
If you do not have the financial means to afford the typical Phoenix therapy fees, there are a number of ways to afford therapy on a budget, including sliding scales and using out-of-network benefits.
If sliding scales are still above what you can afford, below are organizations that offer need and income-based low cost therapy services, most provided by non-profits and therapist training institutions.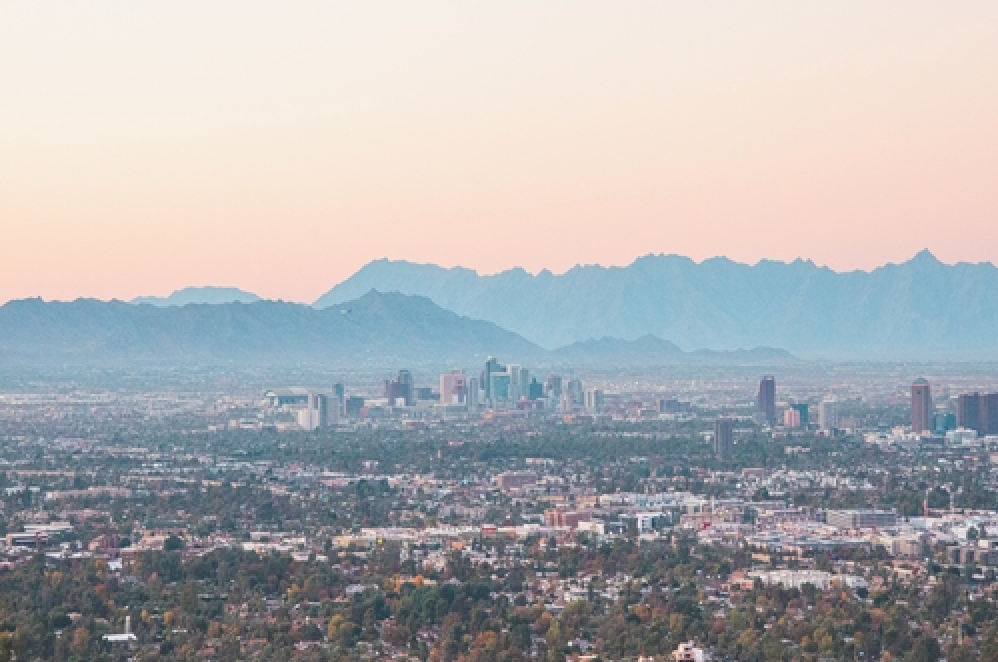 Low cost therapy for college students in Phoenix
Arizona State University (ASU) Clinical Psychology Center
The ASU Clinical Psychology Center was established in 1959 as an outpatient clinic and training facility for doctoral students in clinical psychology. The mission of the Clinical Psychology Center (CPC) is to provide outstanding service to clients using evidence-based best practices. Individual therapy is provided, as are group therapy, evaluations and assessments, and BASICS alcohol intervention. Therapy is available to children, adolescents and adults and is provided for a broad range of problems including anxiety, depression, family problems, stress, child behavior problems, relationship problems, anger issues, ADHD, sleeping disorders, and adjustment to chronic health problems.
Focus areas
Individual, group therapy
Fees
Fees are determined on a sliding scale basis that takes an individual's income and family size into consideration and ranges from $20 to $95. There is a $25 fee for the first session.
Location
Clinical Psychology Center
1100 E University Dr
Tempe, AZ 85281
Contact information
480.965.7296
Low cost therapy for LGBTQ folks in Phoenix
Thriveworks
At Thriveworks Phoenix, clients are welcomed no matter who they are and what their current emotional state. Some common situations that bring people into Thriveworks include recovering from addiction, living with someone with substance use disorder, thoughts of suicide, marital trouble, loss of a job, difficulty sleeping, and eating disorders. Thriveworks has therapists who specialize in providing LGBTQ affirmative therapy, which may address topics such as how and when to come out, dealing with discrimination and non-acceptance, depression, healthy communication, addiction, relationship issues, gender and sexual identity, transcending gender roles, self-esteem issues, family concerns, anxiety and stress, safety concerns, past trauma and abuse, and more.
Focus areas
LGBTQ affirmative therapy, individual, couples
Fees
Thriveworks is in network with most insurance plans. For those without insurance, fees vary by location and provider.
Location
3819 N 3rd St,
Phoenix, AZ 85012
Contact information
602.281.7261
Deer Valley Counseling
At the Phoenix office of Deer Valley, clinicians provide marriage counseling, anger management, and counseling for such issues as depression, anxiety, substance abuse, children, troubled teens, and sexual addiction. Deer Valley counselors can also help with issues that transgender folks may face, such as opposition and lack of empathy from family of origin, social anxiety, intimacy concerns, HRT or gender reassignment surgery concerns, depression, anger, and more. Counselors are trained to help LGBTQ clients with issues such as relationship problems, anxiety, sexual issues, grief, addiction, and more.
Focus areas
Individual, couples, group therapy, LGBTQ, transgender mental health
Fees
Fees vary by therapist, insurance plan, length of session, and type of session. More affordable options are sessions with counseling interns, who are supervised by licensed professionals.
Location
8611 N Black Canyon Highway, Suite 104,
Phoenix, AZ 85021
Contact information
602.750.8051
Low cost therapy in different languages in Phoenix
La Frontera EMPACT
La Frontera provides behavioral health services to community members, from children and families to adults. Master's level clinicians provide counseling services, case management, and medication services for general mental health, substance abuse, and serious mental illness (SMI). The outpatient program includes individual, couples, family and group counseling. Substance abuse recovery services include Intensive Outpatient and Standard Outpatient substance abuse groups, and ongoing recovery support groups. Supportive services designed to manage depression, anxiety, grief, loss and stress are also offered. The Child and Family Program offers services to promote positive behaviors, family relationships, and overall family health and wellness. Spanish-speaking services are offered.
Focus areas
Adults, family, children, Spanish-speaking
Fees
The cost of services at La Frontera is impacted by several factors, including the type of service requested, an individual's income and number of dependents, insurance coverage, and eligibility for governmental assistance. The agency accepts individuals enrolled in the Arizona Health Care Cost Containment System (AHCCCS) and some other insurance plans. Co-pays, when applicable, are based on a sliding-fee scale.
Location
1035 E. Jefferson St.
Phoenix, AZ 85034-2295
Contact information
602.251.0650
Chicanos Por La Causa
Chicanos Por La Causa (also known as CPLC) was founded in 1969 to confront oppression facing Latinos in Phoenix, Arizona, and has since become one of the largest Hispanic nonprofits in the country, promoting stronger and healthier communities throughout the southwestern United States. Behavioral health services offered include counseling and therapy services to those living with serious mental illness, general mental health issues, and substance abuse issues. These issues can be related to depression, anxiety, relationships, loss, substance abuse, suicidal thoughts, and trauma from sexual, emotional and/or physical abuse. Outpatient services offer flexible office hours and home-based services for children and their families, public transit accessibility, therapy in English and Spanish, and professional staff who utilize best practice models for treatment.
Focus areas
Adults, children, families, Spanish-speaking
Fees
Fees range by programs. Some services are free.
Location
4602 W. Indian School Rd., #C3
Phoenix, AZ85031
Contact information
623.247.0464
Valle del Sol
Valle del Sol was founded in 1970 to fill a gap in behavioral health and social services available to the Latino community and underserved populations with nowhere else to turn. Valle del Sol offers a wide array of services, provided directly to youth and families in their homes, schools, and communities. Services include individual, family & group counseling, anger & stress management groups, behavior coaching, dialectic behavior therapy (DBT), art therapy, and more. Adult services are also provided, including for concerns such as anxiety, trauma, loss, illness and depression. The individualized outpatient services are provided by experienced therapists and offer real solutions at every stage of life. Substance abuse treatment is also provided. Services can be in Spanish.
Focus areas
Adults, children, families, Spanish-speaking
Fees
Private pay, AHCCCS and most private insurance plans are accepted. Valle del Sol accepts new clients even if they have no referral or insurance.
Location
3807 N. 7th Street
Phoenix, AZ 85014
Contact information
602.258.6797
Low cost therapy for veterans in Phoenix
Make the Connection
Make the Connection is an online resource for veterans, their family members, and friends, who are seeking local support and treatment options for mental health. They provide information about signs and symptoms of topics such as alcohol or drug problems, eating disorders, chronic pain, feeling on edge, trouble sleeping, and many more. They also provide information about different conditions such as depression, anxiety, PTSD, bipolar, and schizophrenia. Make the Connection posts videos from other veterans about their experiences and life challenges since leaving the military.
Focus areas
Military veterans mental health information and resource locator
Fees
Make the Connection is a free resource
Location
N/A
Contact information
Veterans Crisis Line: 1.800.273.8255 (Press 1)
Valley Hospital Freedom Care
Valley Hospital's Freedom Care is a dedicated first responder and military program with partial hospitalization (PHP), intensive outpatient (IOP) and inpatient treatment available. This program serves all first responders and military service members, including active-duty personnel, veterans, retired military, police officers, firefighters, border patrol agents, Department of Corrections staff and EMTs. Treatment services are provided for PTSD, anxiety disorders, addiction, depression, anger management, and more.
Focus areas
Military veterans, substance abuse, mental health
Fees
Valley Hospital accepts most commercial insurance plans, as well as TRICARE, Medicare, and most managed Medicare plans.
Location
Valley Hospital
3550 East Pinchot Avenue
Phoenix, AZ 85018
Contact information
602.952.3939
Low cost therapy for the homeless in Phoenix
Circle the City
Circle the City offers holistic integrated care for individuals experiencing homelessness, with a goal of meeting the patient's medical, social, emotional and spiritual needs. Circle the City offers the only medical respite program for those experiencing homelessness in the state of Arizona and is a model for the country. Outpatient care offered includes prenatal checkups, immunizations, substance abuse therapy, health and wellness groups, behavioral health services, and case management. The Parsons Family Health Center provides these services, with walk-ins welcome.
Focus areas
Homelessness support, substance abuse therapy, behavioral health, primary health care
Location
The Parsons Family Health Center
3522 N. Third Avenue
Phoenix, AZ 85013
Contact information
602.776.7676
Changing Lives Center for Women & Children
This center's recovery program is targeted for homeless, or near homeless, women and women with children. It offers a blend of discipleship, recovery services, group therapy, and vocational and educational services. Up to 180 women and children, whether battling addiction, escaping domestic violence, or suffering trauma, are housed. They live in a secure, apartment-style housing with access to childcare as they receive counseling, life skills education, and career assistance.
Focus areas
Homelessness support, women, children, addiction recovery, trauma, childcare, counseling
Location
338 N 15th Ave,
Phoenix, AZ 85007
Contact information
602.688.6211
Low cost therapy for older adults in Phoenix
Family Service Agency
Family Service Agency is an out-patient behavioral health clinic that provides general and intensive services in both individual and group treatment settings. In addition, family treatment, relapse prevention, medication and psychiatric evaluations are provided. Substance abuse treatment is offered in individual, group, and intensive modalities. All staff are licensed counselors, social workers, or nurse practitioners. Counselors are equipped to help older adults with issues such as family conflict & related issues, depression, trauma, grief, relationships, and more.
Focus areas
Individual, family, and group counseling, older adults
Fees
Sliding fee scale is based on income and other factors.
Location
2400 N. Central Ave., Suite 101
Phoenix, AZ 85003
Contact information
602.264.9891
Jewish Family & Children's Service
JFCS touches the lives of thousands of children, teens, and adults coping with trauma, family violence, mental illness, and substance abuse, as well as other serious behavioral, physical, and social obstacles. A safe space is offered to provide attentive, compassionate, and confidential care. Counseling and behavioral health programs are provided. Specifically, for older adults, senior programs are designed to enrich the lives of elderly family members through social activities, in-home counseling and support, and classes that encourage creative expression. Counseling is also provided to adults, teens, and children.
Focus areas
Older adults, adults, teens, children
Fees
Insurance including Medicaid, Medicare, and Children's Health Insurance Program (CHIP) are accepted. Discounted fees are offered for clients who qualify.
Location
3001 N 33rd Ave
Phoenix, AZ 85017
Contact information
602.353.0703
Free helplines in Phoenix
24/7 Warm Line
Warm Line specialists offer peer support for callers who just need someone to talk to.  This is not intended for those who are in crisis. The Warm Line is available 24/7/365 to Arizona residents in Central Arizona.
Focus areas
24/7 non-crisis warm line
Contact information
602.347.1100
Teen Lifeline
Teen Lifeline in Maricopa County or statewide in Arizona is 800.248.8336 (TEEN). This is for teens (or anyone) to call. Young adults & teens volunteers who answer the phones or text messages and are supervised by a Master's level clinician.
Focus areas
24/7 teen helpline
Contact information
602.248.8336 (TEEN)
Senior Help Line
There are many aging services available in Maricopa County, but seniors and their caregivers can become overwhelmed by the multitude of choices. The Senior Help Line can assist in navigating these resources. There is a 24 Hour Senior Help Line: 602.264.HELP (4357). This line doesn't specifically provide mental or behavioral health help, but offers plenty of resources.
Focus areas
24/7 senior helpline
Contact information
602.264.HELP (4357)
Other low cost therapy services in Phoenix
Community Partners
Community Partners is a non-profit with more than 20 years of experience providing quality healthcare services to individuals and families, including the development and management of a comprehensive, effective behavioral healthcare network. Physician-supervised wellness centers specialize in integrated healthcare that is tailored to individual health needs. A wide range of services are offered, including primary medical care, mental health and substance use recovery groups, individual counseling, peer support, nutrition education, chronic disease management, tobacco cessation, health screenings, member employment training and lab services.
Focus areas
Individual counseling, peer support, substance use, integrated care
Fees
Sliding scale is used.
Location
1515 E. Osborn Rd.
Phoenix, AZ 85014
Contact information
602.604.0000
Touchstone Behavioral Health
Touchstone Behavioral Health is committed to deliver the optimal continuum of health, education and social services for Arizona children and families. Outpatient therapy is provided for youth ages 7 through 17, and their families. Therapists are Master's level clinicians who are supervised by independently licensed clinicians. Touchstone's therapists are trained and supervised in a trauma informed approach. Individual therapy may be provided, but clinicians begin with a family centered and focused approach to assist children in their natural environment. Group therapy and parenting training are also offered. Services are available in office, home, and in school. Many of the clinicians are Spanish speaking. Language assistance is provided if necessary.
Focus areas
Children, families, trauma, Spanish-speaking
Fees
This practice serves all patients regardless of ability to pay. Discounts for essential services are offered depending upon family size and income.
Location
15648 North 35th Avenue
Phoenix, AZ 85053
Contact information
866.207.3882
Arizona's Children Association
The Arizona's Children Association provides a wide continuum of behavioral health services to children and families through contracts with Regional Behavioral Health Authorities. Outpatient services are designed to be a short term intervention that can assist in developing the skills and supports needed to increase independence and resilience. Services include intake assessments, case management, individual, group, and family counseling, skills training, family support services, parenting support and training, school support, birth-5 services, trauma services and support, and psychiatric services.
Focus areas
Individual, group and family counseling, children
Fees
Services are provided to individuals and their families who are victims of sexual abuse, with or without insurance or with private insurance, at no cost to the individual. The Arizona Health Care Cost Containment System (AHCCCS - Arizona's Medicaid program) is also accepted.
Location
3636 N. Central Avenue
Suite 300
Phoenix, AZ 85012
Contact information
602.234.3733
Southwest Network
Southwest Network has behavioral health services for adults, provided at four outpatient clinics located throughout the greater Phoenix area. Integrated care—the coordination of mental health, substance abuse and primary care services—helps patients improve both their mental and physical health, which strengthens them on their path to recovery. For adults, there are a variety of levels of care, from medication services only to assertive community treatment. Staff utilize individual choice and ongoing assessment to determine the best way to help each individual get well. Services offered include psychiatric evaluations, substance abuse evaluations, crisis intervention, and help with suicidal thoughts. Services for children and adolescents are provided as well.
Focus areas
Adults, children, adolescents, mental health, substance abuse, primary care
Fees
Southwest Network only accepts insurance coverage through the Arizona Health Care Cost Containment System (AHCCCS).
Location
1840 N 95th Ave
Phoenix, AZ 85037
Contact information
623.932.6950