Finding an affordable therapist in Orlando can be tough. Most private practice therapists charge between $120 - $150+ per session and finding in-network therapists can be overwhelming: health insurance websites are often outdated or inaccurate, and those therapists who are in-network often have full practices because their services are so sought after.
If you do not have the financial means to afford the typical Orlando therapy fees, there are a number of ways to afford therapy on a budget, including sliding scales and using out-of-network benefits.
If sliding scales are still above what you can afford, below are institutes that offer need and income-based low cost therapy services, most provided by non-profits and therapist training institutions.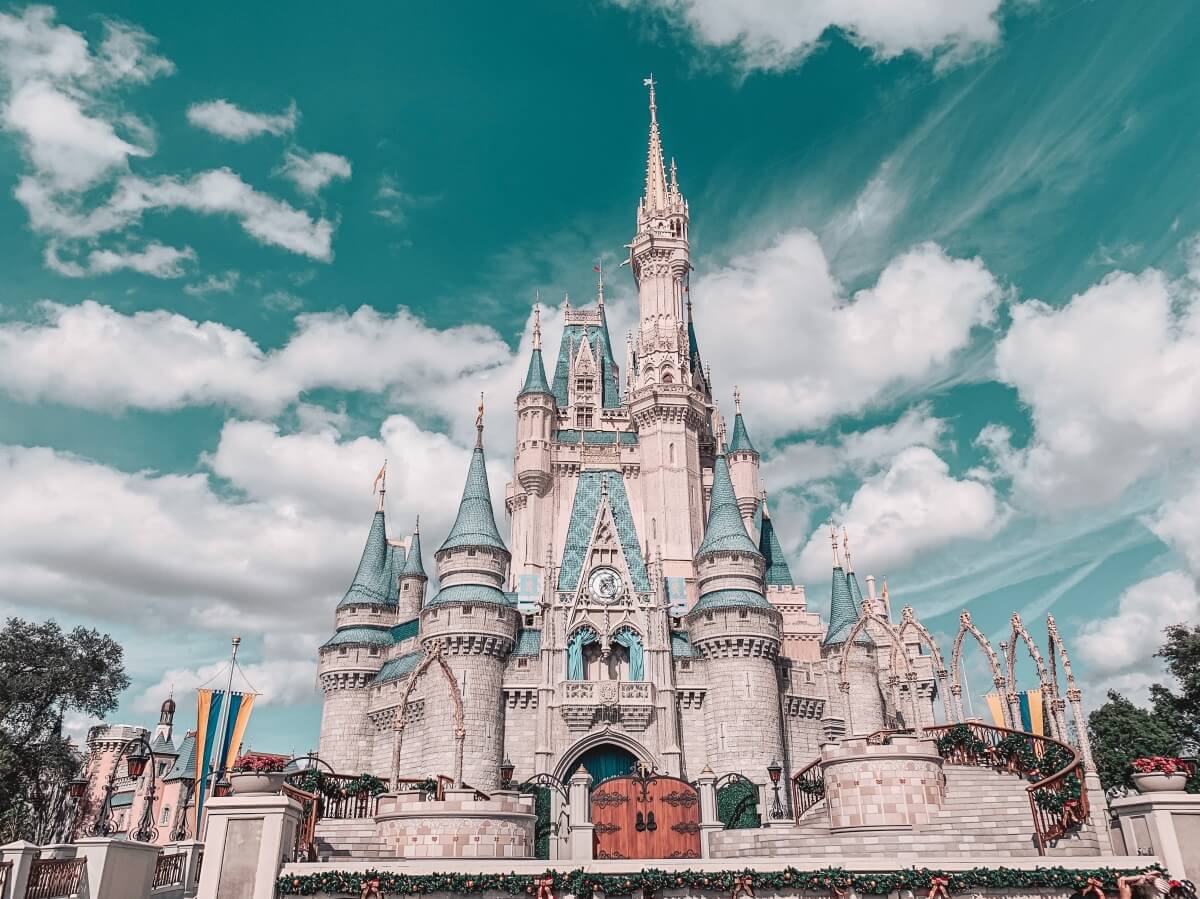 Low cost therapy for college students in Orlando
University of Central Florida - College of Education Community Counseling Clinic
The UCF College of Community Innovation and Education Community Counseling and Research Center (CCRC) is a clinical training facility with 10 counseling rooms including a play therapy and adolescent therapy room. The Clinic offers free individual, couple and family counseling sessions, and on occasion, group-counseling programs. Therapists provide an open non-judgmental environment to explore personal distress and gain skills to improve their quality of life on their own terms. Issues that can be addressed and areas of focus include emotion regulation, calming strategies, assertiveness skills, developing healthy definition of self, etc.
Focus areas
Individual, couple, family counseling
Fees
Services provided at the CCRC are free.
Location
4000 Central Florida Boulevard
Orlando, FL 32816
Contact information
407.823.2052
Low cost therapy for LGBTQ folks in Orlando
Crew Health
Crew Community Health is a non-profit that is dedicated to serving the community. An in-house team provides medical care and case management to everyone, with a specific LGBTQ+ focus. Behavioral health services are offered with recognition of the increased mental health risks for the LGBTQ+ community. Many factors like discrimination, depression, and acceptance from family and friends can contribute to this. Trans and non-binary individuals specifically face several adversities that can lead to mental illness. These difficulties often include finding jobs that are accepting of them and suffering verbal and physical abuse for being trans. Crew Health has a qualified, compassionate team to provide support and accessible care.
Focus areas
Primary care, case management, behavioral health services, LGBTQ+
Locations
8601 Commodity Circle
Orlando, FL. 32819
Contact information
407.605.2252
Low cost therapy in different languages in Orlando
Total Life Counseling (TLC)
TLC offers a full range of individual, family, & group counseling services for children, teenagers, adolescents, and adults. Counselors are relational, approachable, and specialists who provide therapy services in the Central Florida area, including Orlando. Spanish and Portuguese speaking counselors are available.
Focus areas
Individual, family, group counseling, adults, adolescents, children
Fees
Fees depend on counselors.
Location
1507 S Hiawassee Road
Suite 101
Orlando, FL 32835
Contact information
407.248.0030
Low cost therapy for veterans in Orlando
Make the Connection
Make the Connection is an online resource for veterans, their family members, and friends, who are seeking local support and treatment options for mental health. They provide information about signs and symptoms of topics such as alcohol or drug problems, eating disorders, chronic pain, feeling on edge, trouble sleeping, and many more. They also provide information about different medical conditions such as depression, anxiety, PTSD, bipolar, and schizophrenia. Make the Connection posts videos from other veterans about their experiences and life challenges since leaving the military.
Focus areas
Military veterans mental health information and resource locator
Fees
Make the Connection is a free resource
Location
N/A
Contact information
Veterans Crisis Line: 1.800.273.8255 (Press 1)
Orlando Vet Center
The Orlando Vet Center has individual and group counseling for Veterans, service members, and their families, family counseling for military related issues, bereavement (grief) counseling, military sexual trauma counseling and referral, community outreach and education, substance abuse assessment and referral, employment referral, and referral of other VA services.
Focus areas
Veterans, service members, families, substance abuse
Location
5575 South Semoran Boulevard
Suite 30
Orlando, FL 32822
Contact information
407.857.2800
Low cost therapy for the homeless in Orlando
Covenant House
Covenant House provides assistance toward moving from crisis shelter to a stable living situation including family reunification whenever possible and independent living for older adolescents who cannot return home. Full psycho-social assessments are also provided, as well as a six-week residential substance abuse treatment program, which incorporates conventional therapy with homelessness. Services include individual and family therapy, groups on anger management, conflict resolutions, and self-esteem, and relapse prevention.
Focus areas
Homeless, assessments, therapy, substance abuse, individual, family, group therapy
Fees
Medicaid is accepted. Some services are free of charge.
Location
5931 E. Colonial Drive
Orlando, FL 32801
Contact information
407.482.0404
Low cost therapy for older adults in Orlando
IMPOWER
IMPOWER is a nonprofit mental health and child well-being organization dedicated to empowering the lives of those in need by offering personal attention, counseling, assistance and inspiration to help them reach their full potential and achieve individual success. Outpatient services provide counseling and treatment to children, adolescents, adults, senior adults and families who are experiencing mental health, substance abuse, or behavioral health problems. Trained and experienced therapists assist individuals and families who are facing challenges develop the skills and resilience they need to be successful.
Focus areas
Adults, families, senior adults, children, adolescents
Fees
IMPOWER accepts Medicaid, Medicare, some major insurance plans and provides services on a sliding fee basis for private pay clients.
Location
5749 Westgate Drive
Orlando, FL 32835
Contact information
321.639.1224
Free helplines in Orlando
Florida Suicide Hotline
This is the 24/7 Florida crisis and suicide hotline serving Central Florida - Orange, Osceola & Seminole Counties, including Orlando.
Focus areas
24/7 free crisis hotline
Contact information
407.425.2624
COVID-19 Emotional Support Helpline
Florida Blue, the state's leading health insurer, partnered with New Directions Behavioral Health to offer a free bilingual helpline to assist all Floridians with the stress they may feel during the COVID-19 health crisis. The toll-free helpline connects individuals with specially trained behavioral health counselors who can assist anyone experiencing feelings of stress, anxiety, trauma and grief due to the health crisis.
Focus areas
24/7 free helpline, bilingual emotional support
Contact information
833.848.1762
Other low cost therapy services in Orlando
Children's Home Society of Florida - Orlando
Children's Home Society delivers solutions that empowers individuals of all ages, including children and adults, to build upon their unique strengths and to realize their incredible potential. Counseling sessions are unique to every individual and family. Professional, caring, highly trained counselors will help clients work through the challenges they are experiencing in a safe, friendly, compassionate experience.
Focus areas
Individual, family counseling, adults, children
Fees
Most insurance is accepted and a sliding fee scale is offered.
Location
482 S. Keller Rd.
Orlando, FL 32810
Contact information
321.397.3000
Catholic Charities of Central Florida
Catholic Charities Behavioral Health Services provides mental health education and awareness building, counseling services and care coordination throughout Central Florida. The mission is to embrace all those in need with hope, transforming their lives through faith, compassion, and service. Clinical outpatient counseling services for adults, couples and families are provided.
Focus areas
Counseling, adults, couples, families
Fees
Various insurances such as Aetna, Magellan, Coventry, First Health, Cigna. Behavioral Health Services are accepted. A sliding fee scale is also offered.
Location
1771 N Semoran Blvd
Orlando, FL 32807
Contact information
407.658.1818