Finding an affordable therapist in Orange County can be tough. Most private practice therapists charge between $120 - $150+ per session and finding in-network therapists can be overwhelming: health insurance websites are often outdated or inaccurate, and those therapists who are in-network often have full practices because their services are so sought after.
If you do not have the financial means to afford the typical Orange County therapy fees, there are a number of ways to afford therapy on a budget, including sliding scales and using out-of-network benefits.
If sliding scales are still above what you can afford, below are institutes that offer need and income-based low cost therapy services, most provided by non-profits and therapist training institutions.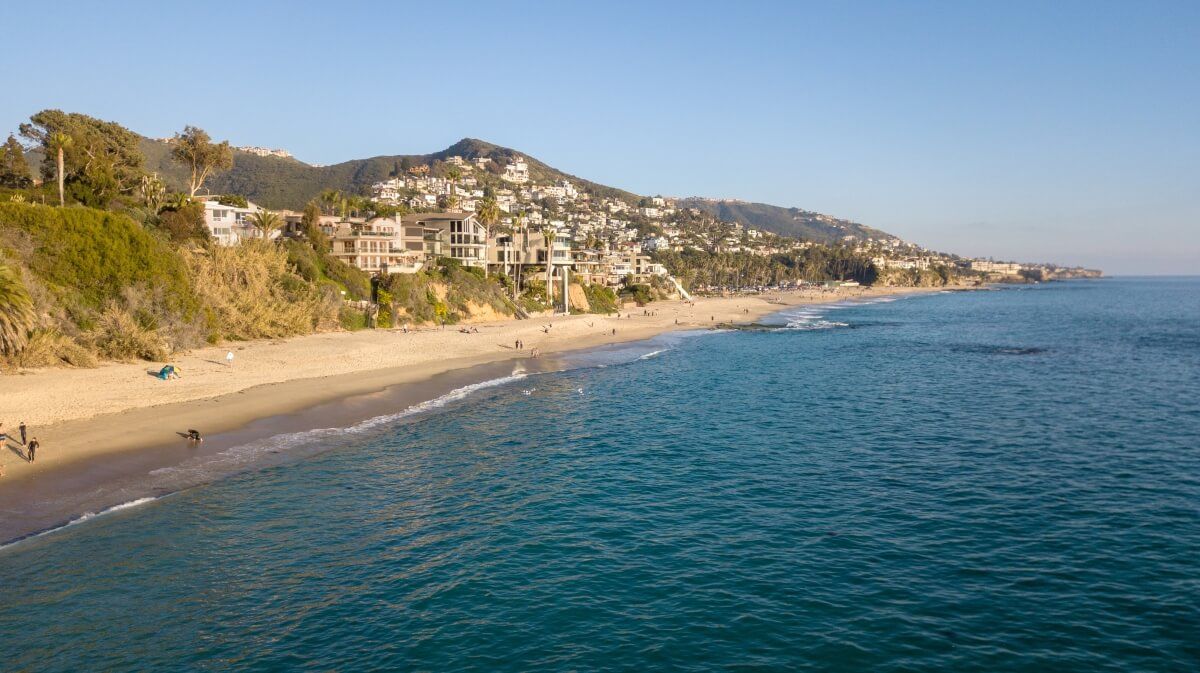 Low cost therapy for college students in Orange County
Chapman University Frances Smith Center
At the Center, individual and family therapy is offered. Therapists treat a wide range of issues which include, but are not limited to: stress management, anxiety, depression, relationship issues, family problems, chronic illness, trauma, bereavement, self-esteem, and more. As a response to the COVID-19 pandemic to support the community, the Frances Smith Center is offering free telehealth services (telephone, video) to new and current clients. Additionally, relational psychotherapy support groups are provided to help those in need to cope with the impact of COVID-19. Anyone located in the state of California is eligible for these services. Upon resumption of in-person sessions, the Center will continue to offer free therapy services to those in the community who have been affected by COVID-19 and to first responders, front-line workers, and their families.
Focus areas
Individual, family therapy, free services
Fees
Some services are free. Otherwise, fees are established on a sliding scale, based on the individual or family's monthly gross income. Fees may range from $15.00 to $60.00 per session.
Location
501 W. Palm Avenue
Orange, CA 92868
Contact information
714.997.6746
Low cost therapy for LGBTQ folks in Orange County
The Center OC
The LGBT Center OC is one of the oldest gay and lesbian community centers in the United States. There are specific challenges in the LGBTQ community and The Center OC are especially prepared to help you move through them. All are welcome in this safe space. Individual, couples, family, and group therapy are provided.
Focus areas
Individual, couples, family, group therapy, LGBTQ+
Fees
Cost is $25 - $35 per session unless otherwise stated.
Locations
11605 N. Spurgeon St
Santa Ana, CA 92701
Contact information
714.953.5428 (ext 330)
Low cost therapy in different languages in Orange County
Turning Point Center For Families
Turning Point Center for Families is a bilingual counseling center located in the heart of Orange County, providing affordable prevention, intervention and therapeutic services to youth, individuals, couples and families. Adult counseling groups are provided in English and Spanish, and include topics addressing anger management, domestic violence, parenting, surviving infidelity, and more. Youth programs include onsite, individual, and group counseling for at-risk elementary and high school children, as well as court-approved counseling and education. Topics addressed can include alcohol and substance, life skills and social skills, anger management, and relationships and sexuality.
Focus areas
Individual, couples, family therapy, support groups, adults, youth, Spanish-speaking
Fees
Affordable fees are offered on a sliding fee scale.
Location
3151 Airway Ave F-206A
Costa Mesa, CA 92626
Contact information
714.547.8111
Low cost therapy for veterans in Orange County
Make the Connection
Make the Connection is an online resource for veterans, their family members, and friends, who are seeking local support and treatment options for mental health. They provide information about signs and symptoms of topics such as alcohol or drug problems, eating disorders, chronic pain, feeling on edge, trouble sleeping, and many more. They also provide information about different medical conditions such as depression, anxiety, PTSD, bipolar, and schizophrenia. Make the Connection posts videos from other veterans about their experiences and life challenges since leaving the military.
Focus areas
Military veterans mental health information and resource locator
Fees
Make the Connection is a free resource
Location
N/A
Contact information
Veterans Crisis Line: 1.800.273.8255 (Press 1)
Phoenix House
Phoenix House provides individualized, holistic drug and alcohol addiction treatment. Phoenix House is committed to treating the whole person - and their families - with caring, qualified professionals in the fields of psychiatry, medicine, mental health, social work, education, and recovery support. Military and veteran community services provides substance abuse, mental health, and/or support services which have been specifically designed to address the unique experiences and challenges of the military community.
Focus areas
Substance abuse, mental health, support services, veterans, military community
Fees
Phoenix House provides state-, county-, and Medicaid-funded services to qualifying individuals. A sliding fee scale is also offered.
Location
1207 E. Fruit Street
Santa Ana, CA 92701
Contact information
888.671.9392
Low cost therapy for the homeless in Orange County
SOS Center for Health and Innovation
Share Our Selves (SOS) is a nonprofit providing comprehensive safety net services to the homeless and low-income populations in Orange County, California. Initial services included food distribution, clothing and emergency financial aid for housing, transportation, prescriptions and children's needs. Share Our Selves' Behavioral Health Department provides competent and compassionate care to all SOS patients that is customized to address the unique concerns of each person. Common behavioral health concerns include depression, anger, anxiety, grief and loss, family conflict, relationship problems, school or work-related problems, difficulties coping with life transitions, issues related to substance abuse, difficulties coping with chronic physical illness or injury, stress due to occupational or financial concerns, and trauma and abuse. Services offered include individual, family, group therapy, Spanish-language services, community resource referrals, and medication evaluation and monitoring in coordination with primary care providers.
Focus areas
Homeless, individual, family, group therapy, Spanish-speaking
Fees
SOS takes many insurances. Those without insurance can bring supporting documents to determine qualification for services at SOS and for any state programs, no-cost or low-cost health care programs or insurance carriers. A sliding fee scale program is offered too.
Location
1014 N Broadway
Santa Ana, CA 92701
Contact information
949.270.2160
Low cost therapy for older adults in Orange County
Southland Integrated Services
Southland Integrated Services is a community based non-profit that operates a Federally Qualified Health Center (FQHC) with Integrated Health Services and a Comprehensive Social Service Agency. Outpatient counseling focus on providing culturally responsive, respectful, relevant, and compassionate services. The professional team addresses issues related to psychological, emotional, and social health conditions through medication support and/or individual, or couple, or family therapy for all ages. Specifically, there is also an Early intervention Services for Older Adults (EISOA) Program. The EISOA Program is a collaborative partnership with multiple agencies through MECCA and aims to address and prevent the onset of behavioral health and mental health conditions for adults 60 years and older.
Focus areas
Individual, couples, family therapy, older adults
Fees
Most insurances including Medicare and Medi-Cal are accepted. A sliding fee discount program is also offered, based on income level and family size.
Location
1200 N. Main St.
Suite 300
Santa Ana, CA 92701
Contact information
714.620.7001
Free helplines in Orange County
Crisis Prevention Hotline
Crisis Prevention Hotline is for all Orange County residents, and provides toll-free, 24-hour, immediate, confidential, culturally and linguistically appropriate, over-the-phone suicide prevention services to anyone, who is in crisis or experiencing suicidal thoughts. English and Spanish are spoken. Other languages may be available upon request.
Focus areas
24/7 crisis hotline
Contact information
800.273.8255
California Youth Crisis Line
The California Youth Crisis Line provides confidential crisis intervention counseling, resource referrals, and a neutral message center to youth and families in high-risk situations including abuse, neglect, exposure to AIDS and STDs, gangs, substance abuse, runaway, and homelessness.
Focus areas
24/7 youth crisis line
Contact information
800.843.5200
Other low cost therapy services in Orange County
Catholic Charities
Catholic Charities provides quality professional social services to individuals and families to transform hopelessness and despair into self-reliance and optimism. Individual, family, and couples counseling are provided. Counselors serve clients with a wide range of clinical needs including: anxiety, depression, mood disorders, post traumatic and court mandated individual therapy. Counselors also serve clients with more common life adjustment challenges including: job transitions, retirement, divorce, relationship difficulties, and mid-life crises. Other services include on-site school counseling, child abuse prevention, and parent education programs.
Focus areas
Individual, family, couples counseling
Fees
Catholic Charities of Orange County provides services at little to no cost to participants through funding from community donors. A sliding fee scale is offered.
Location
1800 17th St
Santa Ana, CA 92701
Contact information
714.347.9625
Didi Hirsh Center
Didi Hirsch Mental Health Services transforms lives by providing quality mental health care and substance use treatment in communities where stigma or poverty limit access. Outpatient mental health services, using evidence-based treatment practices, are offered for children and youth from birth to 20 years old. Children and youth with attention and behavior problems, exposure to trauma, anxiety, mild to severe depression, bipolar disorder, psychotic disorders and other mental health issues can receive individual, group and family therapy as well as case and medication management.
Focus areas
Youth, children, substance abuse, individual, group, family therapy
Fees
Medicare and Medicaid are accepted. A sliding fee scale is also offered.
Location
2000 East 4th Street
Ste 110
Santa Ana, CA 92705
Contact information
714.547.0885
Journeys Counseling Ministry
Journeys Counseling Ministry serves those struggling with relationships, marriage, divorce, loss, shame, anxiety, depression, stress, addiction, fear, or other challenges that deplete joy. Services include individual counseling, relationship counseling, pre-marital counseling, marital counseling, family counseling, group counseling, spiritual direction, parenting seminars, and crisis intervention.
Focus areas
Individual, group, family counseling, adults, children
Fees
Rates depend on the therapist. Reduced fee services are available on a limited basis.
Location
1700 Adams Ave.
Suite 214
Costa Mesa, CA 92627
Contact information
714.957.1973