Finding an affordable therapist in Oklahoma City can be tough. Most private practice therapists charge between $120 - $150+ per session and finding in-network therapists can be overwhelming: health insurance websites are often outdated or inaccurate, and those therapists who are in-network often have full practices because their services are so sought after.
If you do not have the financial means to afford the typical Oklahoma City therapy fees, there are a number of ways to afford therapy on a budget, including sliding scales and using out-of-network benefits.
If sliding scales are still above what you can afford, below are institutes that offer need and income-based low cost therapy services, most provided by non-profits and therapist training institutions.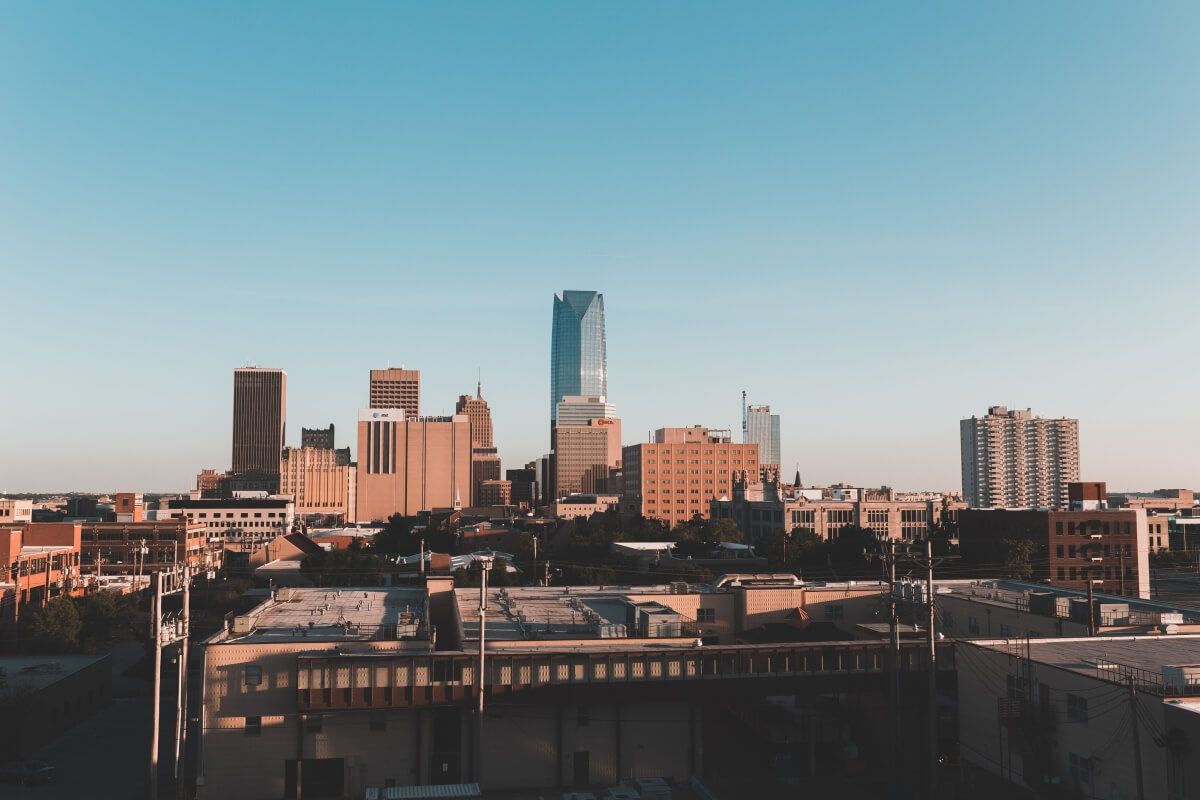 Low cost therapy for college students in Oklahoma City
Oklahoma State University Psychological Services Center (PSC)
The PSC provides services to children, adolescents, and adults. Services are available to residents of Stillwater and the surrounding community, as well as to OSU students, faculty, and staff. The PSC offers a variety of psychological services, including but not limited to adult and child individual therapy for adjustment problems, depression, anxiety, and PTSD, couples and family therapy, group therapy (e.g. for meditation and stress reduction, emotion regulation, healthy relationships), and assessments.
Focus areas
Individual, couples, family, group therapy, assessments
Fees
Initial, required intake appointments are $10, and therapy session fees are calculated according to a sliding scale based upon level of income, with fees starting at $5 per session.
Location
Psychological Services Center
Oklahoma State University
118 Psychology Building
Stillwater, Oklahoma 74078-0250
Contact information
405.744.5975
Low cost therapy for LGBTQ folks in Oklahoma City
Affinity Counseling
Affinity Counseling provides psychological counseling services by highly skilled mental health professionals. One of the areas therapists specialize in is LGBTQ+ support. When clients come to a supportive session, they can expect to focus on a few things to help them embrace their journey of sexual self-discovery or gender identity. Issues addressed in counseling can include coping with prejudices and discrimination, focusing on figuring out a process to come out, navigating the process of coming out and the aftermath, understanding sexuality or gender identity, preparing for transition, and more. Spanish-speaking services are provided.
Focus areas
Counseling, LGBTQ+
Fees
Medicaid and self-pay are accepted. Payment assistance may be available.
Locations
11032 Quail Creek Rd #265
Oklahoma City, OK 73120
Contact information
405.582.2929
Low cost therapy in different languages in Oklahoma City
Preferred Family Health Care
Preferred Family Healthcare is a dynamic and caring organization committed to providing integrated care to assist individuals in achieving overall health and wellness. Whether someone is dealing with a Serious Mental Illness or facing the challenges associated with issues such as grief, anxiety, or depression, Preferred Family Healthcare provides an array of behavioral and mental health services. In Oklahoma, the professional staff can be found in schools, homes, and settings throughout the service area. Extensive bilingual services (English and Spanish) are also offered.
Focus areas
Counseling, mental illness, grief, anxiety, depression, Spanish-speaking
Fees
Preferred Family Health Care does not deny access to services due to an inability to pay. Discounted fees are offered for patients who qualify.
Location
4010 N Lincoln Blvd.
Oklahoma City, OK 73105
Contact information
405.427.0335
Low cost therapy for veterans in Oklahoma City
Make the Connection
Make the Connection is an online resource for veterans, their family members, and friends, who are seeking local support and treatment options for mental health. They provide information about signs and symptoms of topics such as alcohol or drug problems, eating disorders, chronic pain, feeling on edge, trouble sleeping, and many more. They also provide information about different medical conditions such as depression, anxiety, PTSD, bipolar, and schizophrenia. Make the Connection posts videos from other veterans about their experiences and life challenges since leaving the military.
Focus areas
Military veterans mental health information and resource locator
Fees
Make the Connection is a free resource
Location
N/A
Contact information
Veterans Crisis Line: 1.800.273.8255 (Press 1)
Veterans Recovery Center
The Veterans Recovery Center (VRC) is an intensive outpatient treatment program that serves veterans living with serious mental illness that significantly disrupts their daily functioning. Services at this supportive learning center are based on the core components of psychosocial rehabilitation and recovery-oriented care. Services are offered by a multi-disciplinary staff (including peer support) primarily through interactive psychoeducational and skill-building classes with learning experiences taking place in the classroom and out in the community. Individual and family counseling sessions are also offered on an as-needed basis. The VRC provides training for psychology, social work, and nursing interns, and for psychology post-doctoral fellows.
Focus areas
Veterans, serious mental illness, counseling, psychosocial rehabilitation
Location
14th Street VA Clinic
1301 NE 14th Street
Oklahoma City, OK 73117
Contact information
405.426.6839
Low cost therapy for the homeless in Oklahoma City
HOPE Community Service
HOPE Community Service provides the residents of Oklahoma City with exceptional outpatient behavioral health services. Community services are designed to help individuals and families face challenges, and programs include education, skill development, structured and organized planning, goal development, and rehabilitation. Specialty programs include substance abuse services, senior and aging services, youth transition services, and housing and community living. Community living programs are designed to assist homeless, mentally ill adults in acquiring descent, affordable housing.
Focus areas
Homeless, housing, community living
Fees
Some services are free and some are on a sliding scale. Medicare and Medicaid are accepted.
Location
6100 S Walker Ave
Oklahoma City, OK 73139
Contact information
405.634.4400
Low cost therapy for older adults in Oklahoma City
Sunbeam Family Services
Sunbeam's mission is to provide people of all ages with help, hope, and the opportunity to succeed through Early Childhood, Foster Care, Counseling and Senior Services. Sunbeam Family Services operates out of the belief that to help strengthen individuals and families, you have to look at the needs of the whole self. Senior adults can access services such as Sunbeam's Emergency Senior Shelter, which provides permanent housing. Senior services also include access to quality counseling to help issues such as trauma, abuse, depression and grief.
Focus areas
Senior adults, counseling, housing, trauma, abuse, depression, grief
Fees
Many insurances are accepted, including Medicaid. The center also offers reduced fee rates based on annual household income and the number of people living in the household.
Location
1100 NW 14th St
Oklahoma City, OK 73106
Contact information
405.528.7721
Free helplines in Oklahoma City
HeartLine 2-1-1
HeartLine connects Oklahomans to help, hope and information–24 hours a day. Since 1971, HeartLine has been providing vital services and helping people of all ages meet a wide variety of needs. If anyone is impacted by current events and need a listening ear they can dial 2-1-1, anytime of the day or night, to be connected with someone who truly cares and wants to help.
Focus areas
24/7 free mental health helpline
Contact information
2.1.1
Other low cost therapy services in Oklahoma City
Care for Change Inc
Community Adolescent Rehabilitation Effort (C.A.R.E.) For Change, Inc. is a not-for-profit agency providing services in Oklahoma. Programs are designed to provide intensive and extended substance abuse services to children, adults and their families. Services provided include individual counseling, group counseling, family counseling, and drug and alcohol assessments. Issues addressed include substance abuse, anger and impulse management, relapse prevention, psychiatric problems, and more.
Focus areas
Individual, group, family counseling, substance abuse
Fees
Medicaid and Medicare are accepted. A sliding scale is also offered.
Location
3621 Kelley Avenue
Suite 100
Oklahoma City, OK 73111
Contact information
405.524.5525
Variety Care
Variety Care is a non-profit community health center, dedicated to improving the lives of adults and children through modern and effective methods. Variety Care offers in-person and online behavioral health appointments. Counseling, medication management, and evaluation services are provided.
Focus areas
Primary and mental health services
Fees
Variety Care accepts Medicare, Medicaid, and most private insurance plans. Uninsured and underinsured patients may qualify to pay on a sliding fee scale.
Location
1025 Straka Terrace
Oklahoma City, OK 73139
Contact information
405.632.6688
Red Rock Behavioral Health Services
Red Rock Behavioral Health Services is a community mental health center, providing mental health services, and referrals to physical health services, to indigent and insured Oklahomans. Adults and children are served. Outpatient treatment programs provide individual, group and family counseling. Treatment addresses a variety of needs, including, but not limited to: situational stressors, family relations, interpersonal issues, psychiatric illnesses, addictions and mental health issues. Red Rock's Outpatient Programs serve individuals with mental health, substance abuse, and co-occurring mental and substance abuse disorders.
Focus areas
Individual, group, family counseling, adults, children
Fees
Red Rock accepts many insurances. For persons without insurance coverage, the business office will check to see if their income meets guidelines to qualify for reduced rates or state/grant funding for services. A sliding scale is also offered.
Location
4400 N. Lincoln
Oklahoma City, OK 73105
Contact information
405.424.7711