Finding an affordable therapist in New Orleans can be difficult. Most private practice therapists charge between $120 - $150+ per session and finding in-network therapists can be overwhelming: health insurance websites are often outdated and inaccurate, and therapists who are in-network are rarely accepting new patients because their services are so in-demand.
If you do not have the financial means to afford the typical New Orleans therapy fees, there are a number of ways to afford therapy on a budget, including sliding scales and using out-of-network benefits.
If sliding scales are still above what you can afford, below are institutes that offer need and income-based low cost therapy services, most provided by non-profits and therapist training institutions.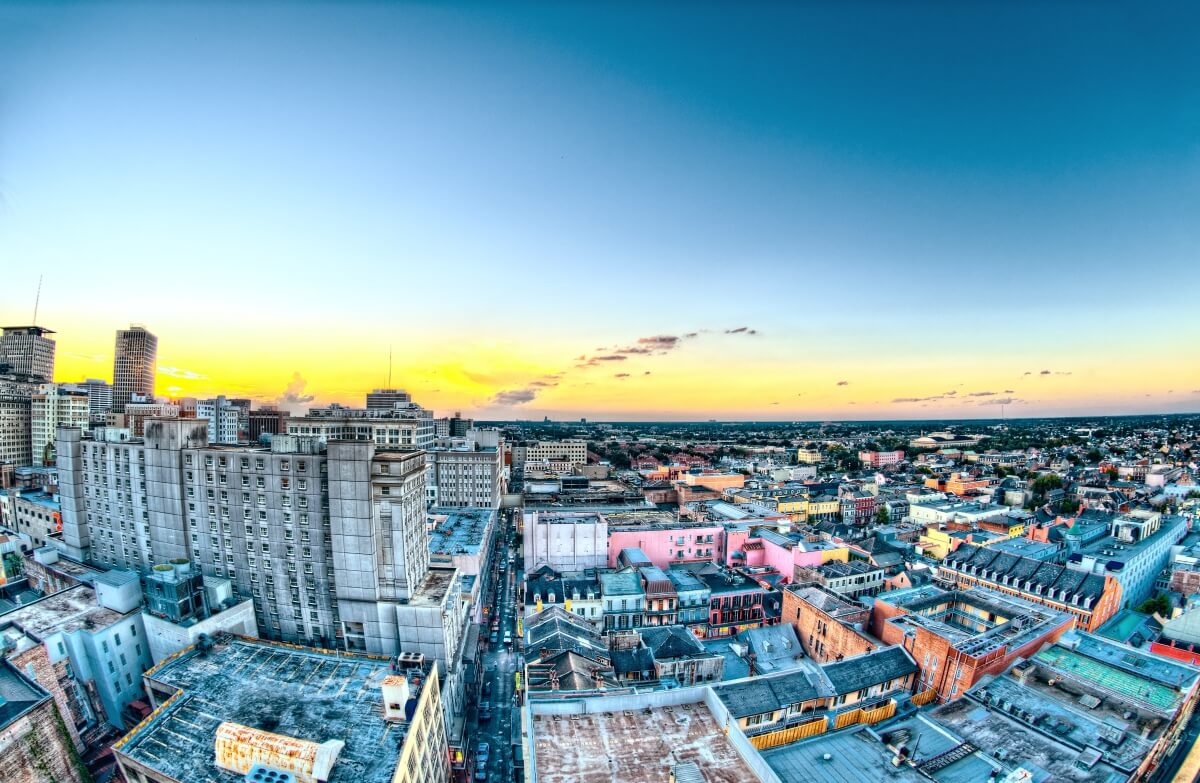 Low cost therapy for college students in New Orleans
The Thomas E. Chambers Counseling and Training Center
The Thomas E. Chambers Counseling and Training Center, located on the University of Holy Cross campus, provides not only counseling services for the UHC Family and the community at large, but also serves as an educational resource for students pursuing both master's and undergraduate degrees in counseling. The Center provides a variety of counseling services to a wide range of individuals. Services include individual counseling, marriage and family counseling, child and adolescent counseling, career counseling, play therapy, and parent education.
Focus areas
Individual, marriage, family counseling, adults, children, adolescents
Fees
The fee for a 50-minute session is $15. Special consideration is given to those who are unable to pay this fee. UHC students, faculty, and staff receive counseling services at no cost.
Location
4123 Woodland Dr
New Orleans, LA 70131
Contact information
504.398.2168
Loyola Center for Counseling & Education
Loyola Center for Counseling and Education (LCCE) is committed to providing effective mental health counseling services on a sliding scale to underserved families, couples, groups, and individuals at every stage of life. In tandem with clinical services, LCCE supervises exemplary training for graduate students in Loyola University New Orleans' Department of Counseling. LCCE sees clients throughout the lifespan. Children of all ages can be seen in family therapy. Play therapy is offered to children four and up.
Focus areas
Individual, group, couples, family counseling
Fees
Insurance is not accepted. LCCE uses a sliding scale fee structure. However, no client will be denied services for financial reasons.
Location
Second Floor, Mercy Hall, 2020 Calhoun St.
New Orleans, LA 70118
Contact information
504.864.7858
Low cost therapy for LGBTQ folks in New Orleans
South Central Louisiana Human Services Authority
The Louisiana State Legislature established the South Central Louisiana Human Services Authority (SCLHSA) to provide administration, management and operation of mental health, addictive disorders, and developmental disability services. Mental health services offered include assessments, individual therapy, marriage and family therapy, and group therapy. Evidence-based practices are used to help clients. Therapists are trained to help LGBTQ individuals. Other services include medication management, psychiatric evaluations, crisis intervention, peer support, anger management, and more.
Focus areas
Individual, family, marriage, group therapy, LGBTQ
Fees
SCLHSA accepts Medicaid, Medicare, private insurance, other third party payments and self pay. SCLHSA offers discounts for services depending on family size and income. Proof of income is required.
Locations
1809 W Airline Hwy
LaPlace, LA 70068
Contact information
985.652.8444
Low cost therapy in different languages in New Orleans
Catholic Charities- Archdiocese of New Orleans
Catholic Charities Archdiocese of New Orleans provides hope, help and loving care for the most vulnerable and needy in the eight civil parishes of the Archdiocese of New Orleans. Counseling Solutions is a professional counseling program available to individuals and families of all faiths. A caring and compassionate staff of licensed mental health professionals and interns provide help for adults and children coping with depression, anxiety/stress, grief and loss, abuse and trauma, chronic mental illness, parent-child issues, relationship issues, anger and more. Counseling by licensed clinicians in English and Spanish is provided for clients.
Focus areas
Individual, family counseling, Spanish-speaking
Fees
Payment from most major insurance companies are accepted, and an income-based sliding scale payment option is also offered.
Location
8326 Apricot St.
New Orleans, LA 70118
Contact information
504.310.6933
Low cost therapy for veterans in New Orleans
Make the Connection
Make the Connection is an online resource for veterans, their family members, and friends, who are seeking local support and treatment options for mental health. They provide information about signs and symptoms of topics such as alcohol or drug problems, eating disorders, chronic pain, feeling on edge, trouble sleeping, and many more. They also provide information about different medical conditions such as depression, anxiety, PTSD, bipolar, and schizophrenia. Make the Connection posts videos from other veterans about their experiences and life challenges since leaving the military.
Focus areas
Military veterans mental health information and resource locator
Fees
Make the Connection is a free resource
Location
N/A
Contact information
Veterans Crisis Line: 1.800.273.8255 (Press 1)
Covington Behavioral Health
Covington Behavioral Health Hospital offers care for adults and adolescents. Inpatient care is designed to stabilize mental illness symptoms and medical detox, and is Covington's highest level of care that can be utilized to begin a patient's healing journey. Covington also offers outpatient services for mental health and substance use disorders. Patients can fine tune their skills and increase their confidence in a group setting, prior to fully returning to life in their respective communities. Covington Behavioral Health also offers a SERVICE program, which is a 30-90 day residential program for Veterans and First Responders suffering from a substance use disorder and/or PTSD. Every military veteran or first responder who chooses the SERVICE Program at Covington Behavioral Health Hospital gets personalized care that is specific to their life experiences, symptoms, and recovery goals.
Focus areas
Veterans, PTSD, substance use disorder, inpatient services
Fees
The cost of care at Covington Behavioral Health varies from person to person, and is determined on an individual basis depending upon the specific elements that are incorporated into a personalized treatment plan. Most major insurance plans are accepted, including but not limited to Blue Cross Blue Shield, Cigna, Healthy Louisiana, Humana, Medicare, and Tricare.
Location
201 Greenbriar Blvd
Covington, LA 70433
Contact information
866.507.5933
Low cost therapy for the homeless in New Orleans
Catholic Charities- Archdiocese of New Orleans
Catholic Charities offers homeless services, which provides shelter and case management for individuals with chronic mental and physical health needs and families experiencing homelessness. Services include permanent supportive housing and sixteen independent apartments for intact, single parent families. Case management, counseling, advocacy, referrals for additional services, therapeutic and educational groups are provided. Additionally, home-based case management, counseling, life skills training, budget planning, advocacy, linkages to mainstream resources and referrals for additional services are provided.
Focus areas
Counseling, case management, supportive housing, homeless
Location
1000 Howard Ave.
Suite 200
New Orleans, LA 70113
Contact information
504.523.3755
Low cost therapy for older adults in New Orleans
Jewish Family Service
JFS serves Greater New Orleans individuals and families regardless of race, religion, disability, gender, or sexual orientation. JFS counseling services are designed to provide guidance and psychotherapy for individuals of all ages, couples, and families of all faiths. The licensed professional staff can assist with a wide variety of therapeutic needs, including anxiety, anger, bullying, depression, grief and loss, impulse control, parenting skills, social skills, and stress.
Focus areas
Individual, family therapy, children, older adults, grief and loss
Fees
Services are available on a sliding-scale fee scale based on household income. Medicare is accepted for some services.
Location
3330 West Esplanade Ave., Suite 600
Metairie, LA 70002
Contact information
504.831.8475
Free helplines in New Orleans
Metropolitan Crisis Response Team
The Metropolitan Crisis Response Team is available to help anyone in a behavioral health crisis. This team is available 24 hours a day, seven days a week in Orleans, Plaquemines, and St. Bernard Parishes. Someone may be having a behavioral health crisis when they are in danger of hurting themselves or others, in need of emergency housing, having an alcohol or drug crisis, feeling overwhelmed or unstable, or other crisis situations.
Focus areas
24/7 free crisis hotline
Contact information
504.826.2675
Cope Crisis Line
Cope Crisis Line provides free, confidential crisis counseling, suicide prevention, and information and referral services 24 hours a day, 7 days a week.
Focus areas
24/7 free crisis hotline
Contact information
504.269.COPE
Keep Calm Through COVID hotline
Louisiana's "Keep Calm Through COVID" hotline is operated by the Louisiana Department of Health. It provides free, confidential counseling 24/7.
Focus areas
24/7 free counseling hotline
Contact information
866.310.7977
Other low cost therapy services in New Orleans
Plaquemines Community C.A.R.E. Center
Plaquemines Community C.A.R.E center provides person-centered support and services to eligible individuals with mental illness, addictive disorders and intellectual and/or developmental disabilities. Intellectual and developmental disability services include psychiatric services, crisis assistance, and positive behavioral support. Child and youth services include mental health and substance use evaluations and assessments, psychosocial interventions, school-based prevention services, and psychiatric evaluations. Adult services include individual therapy, group therapy, addiction treatment, medication management, assessments, and crisis intervention.
Focus areas
Adults, children, intellectual and developmental disabilities, addiction
Fees
The center serves the Medicaid, Medicare and uninsured eligible populations. No one will be denied access to services due to inability to pay. Services and supports are not based on income or insurance status.
Location
115 Keating Drive
Belle Chasse, LA 70337
Contact information
504.568.3130
St Bernard Community Health Center
The Behavioral Health staff at St Bernard Community Health Center can help patients experiencing a variety of health issues including: PTSD, Anxiety and Depression, Bipolar Disorder, ADHD, Obesity, Marital Distress, Chronic Tension, Panic Attacks, as well as Phobias. Physicians and LCSWs work as a team with families to develop customized treatment plans to help improve the patients' overall health and well-being.
Focus areas
Family counseling, child abuse, trauma
Fees
Most commercial insurances, Medicaid and Medicare are accepted. If an uninsured patient qualifies for Medicaid, clinic staff can help the patient apply for benefits on site. Payments on a sliding-fee scale are also offered so fees may be as low as $15.
Location
8050 W Judge Perez Dr
Chalmette, LA 70043
Contact information
504.281.2800
Family Service of New Orleans
Family Service of Greater New Orleans' mission is to strengthen the emotional health and foster the self-sufficiency of families and individuals. The General Counseling Program at Family Service provides clinical counseling to address a variety of challenges that individuals, children, couples and families face. These challenges can include: depression, anxiety, trauma, abuse, domestic violence, anger, communication, relationships, family dynamics, behavior, life transition, addiction, and many others. Other services include anger management groups, domestic violence intervention, and more.
Focus areas
Individual, couples, family counseling, children
Fees
Services are on a sliding fee scale. For general counseling, cost per session is based on program eligibility and can range from $0-$80 per session. Family Service also accepts Medicaid for eligible clients.
Location
2515 Canal St #201
New Orleans, LA 70119
Contact information
504.822.0800
Trinity Counseling and Training Center (TCTC)
TCTC's mission is to provide high-quality counseling and mental health services in the local community. The team of dedicated Internal Medicine Physicians, Nurse Practitioners, Pediatricians, Psychologists, Licensed Clinical Social Workers, OB/GYNS, Dermatologists, and others offer a range of comprehensive health services, including specialty consultations, for children, teens, adults and seniors.
Focus areas
Counseling, adults, teens, children, seniors
Fees
TCTC offers counseling services on a sliding fee scale, and the clinic accepts Medicare, Medicaid, and private insurance.
Location
St. Thomas Community Health Center, 1020 Saint Andrew Street,
New Orleans, LA 70130
Contact information
504.529.9144