Finding an affordable therapist in Miami can be difficult. Most private practice therapists charge between $200 - $250+ per session and finding in-network therapists can be overwhelming: health insurance websites are often outdated and inaccurate, and those who are in-network are hardly ever accepting new patients because their services are so in-demand.
If you do not have the financial means to afford the typical Miami therapy fees, there are a number of ways to afford therapy on a budget, including sliding scales and using out-of-network benefits.
If sliding scales are still above what you can afford, below are institutes that offer need and income-based low cost therapy services, most provided by non-profits and therapist training institutions.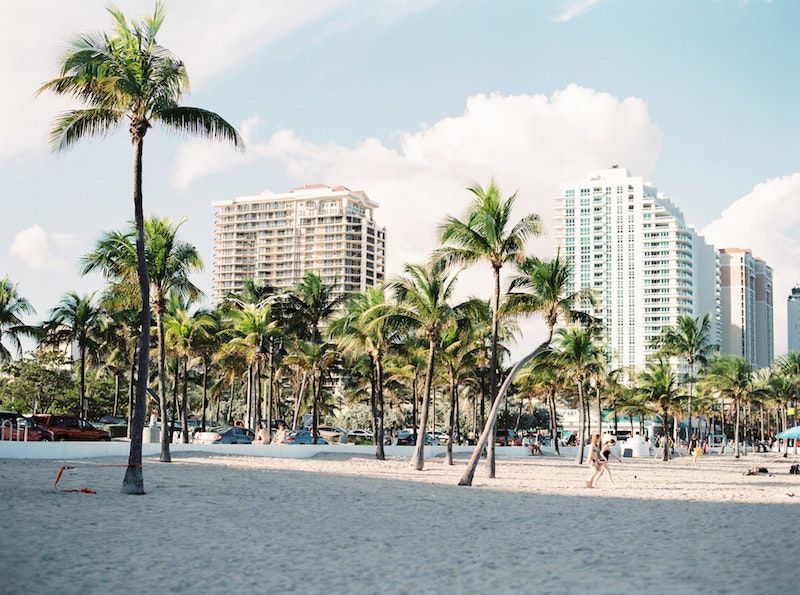 Low cost therapy for college students in Miami
Institute for Individual and Family Counseling @ University of Miami
The Institute for Individual and Family Counseling (IIFC) is a training clinic for graduate students in the Department of Educational and Psychological Studies within the School of Education and Human Development at the University of Miami. All counselors practice under the direct supervision of University of Miami faculty that are licensed in their field of practice. Services include individual, couples, and family counseling, and are provided to individuals from diverse backgrounds and with a wide variety of concerns and life difficulties. Services are provided in English and Spanish and address a wide range of concerns such as depression, anxiety, gender identity, relationships, career counseling, family conflict, social anxiety, stress, sleep difficulties, anger management, trauma, and more.
Focus areas
Individual, couples and family counseling, depression, anxiety, stress, trauma
Fees
A sliding fee scale is offered based on income and number of dependents. Insurance is not accepted.
Location
University of Miami - IIFC
Max Orovitz Building
1507 Levante Avenue, Suite 201
Coral Gables, Florida 33146
Contact information
M and W: 9am to 7pm; T and Th: 9am to 8pm; F: 9am to 5pm; Sat: 10am to 2pm
305.284.6949
Rogers Behavioral Health
Rogers is a not-for-profit provider of mental health and addiction treatment. Specialized care is provided for children, adolescents, and adults. A broad range of mental health conditions are treated, including obsessive-compulsive and related anxiety disorders, eating disorders, depression, bipolar, and other mood disorders, trauma, addiction, children with mental disorders, and adolescents on the autism spectrum. Mindful and experiential therapy are also offered to provide patients with a warm, inviting environment to find the combination of therapy and experiences that lead to recovery. Spiritual care can be integrated into a holistic approach to healing, regardless of faith or belief system. Post-treatment support groups are also offered to help those in the continuation and success of their recovery.
Focus areas
Adults, adolescents, children, mental health, addiction, mindful therapy
Fees
Rogers accepts many national health plans, including most Aetna, Blue Cross and Blue Shield, Cigna, Humana and United plans. Medicare covers only inpatients services and coverage varies by age and health maintenance organization (HMO) enrollment. Medicaid coverage is dependent upon age and levels of care (exclusions apply). For individuals and families ineligible for full financial assistance, Rogers will grant partial financial assistance to those with an annual household income between 100 and 400% of the Federal Poverty Guidelines.
Location
5805 Blue Lagoon Drive
Miami, FL 33126
Contact information
800.767.4411
Low cost therapy for LGBTQ folks in Miami
Care Counseling and Resource Center of Miami
Care Counseling and Resource Center of Miami provides comprehensive and professional psychological services for children, adults and families. With an experienced staff of therapists, a variety of services including: individual, family and couples counseling, support groups, and psychological testing. A wide range of issues are treated, including LGBTQ issues, stress management, depression and anxiety, eating disorders, drug abuse, trauma, pre-marriage counseling, phobias, grief and loss, and more.
Focus areas
LGBTQ+, individual, family, and couples counseling, support groups
Fees
Rates vary based on type of psychological services offered and financial affordability.
Services may be covered in full or in part by health insurance and/or employee benefit programs. Insurance accepted are Aetna, Blue Cross Blue Shield, Cigna, Compsych, Humana, Sunshine Health (Medicaid), and Tricare.
Locations
17071 West Dixie Hwy, Suite 103
Miami, Florida 33160
Contact information
M - F: 9am to 9pm; Sun: 9am to 6pm
305.505.4284
Jewish Community Services
Jewish Community Services of South Florida offers professional outpatient counseling services encompassing a full range of traditional therapies. Knowledgeable clinicians work with individuals, couples and families to help them find ways to function more effectively in their home, school and work environments. Services include individual and couples counseling, LGBTQ services, group therapy, and counseling for Holocaust survivors. Other areas that staff are specialized to address include addictions, bereavement, marriage and parenting problems, and domestic abuse prevention and recovery.
Focus areas
LGBTQ services, individual and couples counseling, group therapy
Fees
Most insurance is accepted and most services are offered on a sliding scale.
Locations
7875 SW 104 Street, Suite 101
Miami, FL 33156
Contact information
305.740.8998
Low cost therapy in different languages in Miami
Miami Counseling and Resource Center
Miami Counseling and Resource Center is staffed by psychologists, child psychologists, marriage and family therapists, licensed professional counselors, social workers, nutritionists, and both adult and child psychiatrists. A wide variety of issues are treated, including anxiety, depression, lesbian and gay issues, marriage and family, eating disorders, addiction treatment, trauma and abuse, grief and loss counseling, women's issues, and more. The center offers bilingual psychotherapy services (Spanish and English) to people (children, adolescents and adults), couples, and families in the Miami - South Florida area.
Focus areas
Individual, family, and group counseling, bilingual therapy
Fees
Patients with or without insurance are accepted. Fee are discussed on an individual case-by-case basis between the client, clinician, and intake coordinator.
Location
111 Majorca Ave
Coral Gables, FL 33134
Contact information
305.448.8325
Goodman Psychological Services Center at Albiza University
The Goodman Center is an outpatient treatment facility for mental health and speech and language services, and serves as the training facility for clinical graduate students (under the supervision of licensed professionals) at Albiza University. It provides services to the South Florida community, including children, adolescents, and adults. Services include individual psychotherapy (for ages 5 and up), couples and marriage therapy, family therapy, psychoeducational groups in specialized topic areas (e.g. parenting skills training), diagnostic evaluations for autism, ADHD, learning disorders, behavioral disorders, personality and mental disorders, and more. Services are provided in both English and Spanish.
Focus areas
Individual, family, and couples therapy, bilingual services, diagnostic evaluations
Fees
Fees are determined based on a sliding fee scale.
Location
2173 N.W. 99 Avenue
Miami, FL 33172-2209
Contact information
305.592.7860
Low cost therapy for veterans in Miami
Make the Connection
Make the Connection is an online resource for veterans, their family members, and friends, who are seeking local support and treatment options for mental health. They provide information about signs and symptoms of topics such as alcohol or drug problems, eating disorders, chronic pain, feeling on edge, trouble sleeping, and many more. They also provide information about different medical conditions such as depression, anxiety, PTSD, bipolar, and schizophrenia. Make the Connection posts videos from other veterans about their experiences and life challenges since leaving the military.
Focus areas
Military veterans mental health information and resource locator
Fees
Make the Connection is a free resource
Location
N/A
Contact information
Veterans Crisis Line: 1.800.273.8255 (Press 1)
Low cost therapy for the homeless in Miami
Homeless Empowerment Program (HEP)
HEP is a nonprofit providing homeless and low-income families and individuals, including veterans, with housing, food, clothing, and support services necessary to obtain self-sufficiency and improved quality of life. HEP's goal is to break the cycle of homelessness for any individual or family needing assistance. HEP uses a holistic approach to support and provide for basic needs, mental and physical health, community resources, and self-sufficiency programs.
Focus areas
Homeless, veterans, mental health, addiction
Fees
Services are free of charge, and for low-income uninsured individuals and families.
Location
1120 N Betty Ln
Clearwater, FL 33755
Contact information
727.442.9041
Low cost therapy for older adults in Miami
Lotus Counseling Center
Lotus Counseling Center has three therapy locations in Miami, Boca Raton, and Aventura. Highly trained psychotherapists and psychologists provide counseling and psychological services in a warm, supportive and compassionate environment. Services and issues addressed include anxiety, depression, relationship issues, abuse and trauma, anger management, sex therapy, family conflict resolution, marriage and couples counseling, and medication management. Therapists are specialized in helping people deal with life transitions and changes such as divorce, starting a new job, moving, and more. Specifically for older adults, therapists can help navigate the transitional challenges and stresses of aging and retirement.
Focus areas
Individual and couples counseling, relationship issues, life transitions
Fees
Fees and rates are discussed in initial calls. Depending upon individual needs and circumstances, lower fees based on a sliding scale can be discussed.
Location
1428 Brickell Avenue, Suite 403
Miami, FL 33131
Contact information
M - F: 8am to 9pm; Sat: 9am to 4pm
305.915.5748
Free helplines in Miami
2-1-1 Miami-Dade County
2-1-1 Miami is a free, 24/7, confidential referral and information service that connects people from all communities and of all ages to a specialist. Trained staff and volunteers provide telephone counseling, crisis intervention, and information and referral to countywide programs and services. As well as constantly updating their resource directory, the staff at 211 is also trained at handling sensitive calls involving mental health situations, including dealing with suicidal persons. Callers may dial 2-1-1 from their home or office phone. If calling from a cell phone, call (305) 631-4211.
Focus areas
24/7 free mental health helpline
Fees
This is a free resource.
Location
N/A
Contact information
2-1-1 or 305.631.4211 (or message your zip code to 898211)
Other low cost therapy services in Miami
Grow Therapy is a group of 250+ therapists, psychologists, and psychiatrists who offer affordable and holistic mental healthcare via teletherapy and in-office care. They value the importance of finding a therapist that clients feel comfortable with and their client care coordinator works directly with clients to find the right therapist based on their preferences and treatment goals.
Focus areas
Individual, group and family therapy, anxiety, depression, trauma, relationship issues
Fees
Grow Therapy is in-network with the following health insurances: Aetna, Blue Cross Blue Shield, Cigna, Humana, United Healthcare, Oscar Health, Optum
Location
Miami
Contact information
Book a free initial call or send a message to Grow Therapy via Zencare.
Center for Family and Child Enrichment, Inc. (CFCE)
CFCE offers a wide array of behavioral health services for children and adolescents. The center's two primary focus areas are counseling and therapy services, and family and community support programs. Specifically for counseling and therapy, the goal is to provide children and families with a safe, warm and non-judgmental therapeutic experience. Services offered include individual, group and family therapy, psychiatric evaluation (including prescription, if appropriate), mental health assessment, psychosocial rehabilitation, and mental health and substance abuse services for children from birth to age seventeen.
Focus areas
Individual, group and family therapy, mental health, substance abuse, children, adolescents
Fees
CFCE accepts Medicaid and all Medicaid Managed Care Plans. A sliding scale fee rate is also available for self-pay clients.
Location
1825 NW 167th St
Miami Gardens, FL 33056
Contact information
305.624.7450
Dade Family Counseling
Dade Family Counseling, Inc. is a community based non-profit that provides comprehensive outpatient counseling services. Services offered include individual, couples, and family counseling, substance abuse treatment, domestic violence intervention programs, mental health assessments, and anger management program groups. For mental health treatment, therapy provided is usually short-term, in which clients are taught coping strategies and therefore could avoid more expensive and unnecessary interventions. However, if the condition of the client would require pharmacotherapy, referrals to Licensed Psychiatrists or C.M.H.C. will be provided to compliment the psychotherapy.
Focus areas
Individual, couples and family counseling, substance abuse, anger management
Fees
Fees are assigned through a sliding fee scale after the initial admission.
Location
3968 NW 167th St.
Miami Gardens, FL 33054
Contact information
305.621.6160
Children's Home Society of Florida - Miami
Children's Home Society of Florida is focused on delivering solutions that empower parents and their children to build upon their unique strengths to realize their incredible potential. Counseling sessions are offered by professional, caring, highly trained counselors who help clients build upon strengths and work through challenges in a safe, friendly, compassionate experience. There is also a children's advocacy center, where child victims and their relatives can take the first step toward healing. The center is a safe place for children to talk about what happened with compassionate, trained counselors and forensic interviewers. Counseling, medical services and crisis intervention are provided for kids and families affected by abuse or neglect. The Child Protection Team is sensitive to children's physical and emotional pain and works closely with local officials to ensure children's safety and help them begin healing.
Focus areas
Children, parents, families, counseling, crisis intervention, abuse and neglect
Fees
Most insurance is accepted, and a sliding scale fee program is offered.
Location
800 NW 15th Street
Miami, FL 33136
Contact information
305.755.6500
Institute for Child & Family Health, Inc.
The Institute for Child and Family Health (ICFH) - formerly the Children's Psychiatric Center (CPC) - is a private, not-for-profit organization that has been providing health, behavioral health, educational, and prevention services to the children, adolescents, and families of Miami-Dade County since 1945. Child and family counseling programs are designed to enhance individual and family strengths in order to achieve improvements in behavior, relationships, and/or emotional well being. High quality counseling services are provided to children, adolescents and families who are coping with a wide range of issues - from relatively simple behavior and adjustment problems to more serious conditions of depression, anxiety, child abuse, and trauma.
Focus areas
Children, adolescents, families, behavior and adjustment problems, depression, anxiety, child abuse, trauma
Fees
ICFH accepts and is funded by Medicaid, and also provides the availability of appropriate auxiliary aids and services at no cost to our deaf or hard-of-hearing clients and their companions.
Location
9380 Sunset Dr
Miami, FL 33173
Contact information
305.274.3172
Wellspring Counseling
Wellspring is a non-profit counseling center and outreach ministry that provides mental health services and education in a professional, Christian and holistic way in order to bring about transforming change in individuals, communities and for generations to come. Wellspring offers individual therapy in 4 locations in Miami as well as on-line. Generally, sessions are 50 minutes long and are held in a private office with a therapist of the client's choice. Often, sessions are scheduled weekly, which provides time for the application of new insights or tools learned in therapy. For those who may benefit for more services beyond the traditional weekly model of therapy, intensive therapy options are offered as well. This usually means 2-3 sessions a day for 1-5 days. This format allows for quick work and reduces time lost in the weekly check-in.
Focus areas
Individual weekly therapy, intensive therapy
Fees
Insurance coverage is accepted. Financial aid is available on a limited basis after approval of the Financial Aid Application.
Location
301 Westward Dr.
Miami Springs, FL 33166
Contact information
786.573.7010
Citrus Health Network
Citrus Health Network is one of the largest mental and behavioral health providers in South Florida, serving adults and children across the spectrum of behavioral health needs. Clients and their families in need of additional support or therapeutic services in their homes and in the community will find a helping hand at Citrus. Citrus provides services to children across the spectrum of behavioral health needs. Other services offered include assessment and emergency services, crisis stabilization, children's inpatient and outpatient services, school-based health programs, and early childhood development programs.
Focus areas
Individual and group therapy, substance abuse, criminal justice community
Fees
Citrus accepts Medicaid, Medicare, Florida KidCare, and private insurance, depending on the service. Clients who are uninsured and underinsured, and meet certain requirements, are offered discounted fees for medical care on a sliding fee scale depending on the income and size of their household.
Location
8765 SW 165th Avenue, Suites 110-114
Miami, FL 33193
Contact information
786.209.2160