Finding an affordable therapist in Memphis can be tough. Most private practice therapists charge between $120 - $150+ per session and finding in-network therapists can be overwhelming: health insurance websites are often outdated or inaccurate, and those therapists who are in-network often have full practices because their services are so sought after.
If you do not have the financial means to afford the typical Memphis therapy fees, there are a number of ways to afford therapy on a budget, including sliding scales and using out-of-network benefits.
If sliding scales are still above what you can afford, below are institutes that offer need and income-based low cost therapy services, most provided by non-profits and therapist training institutions.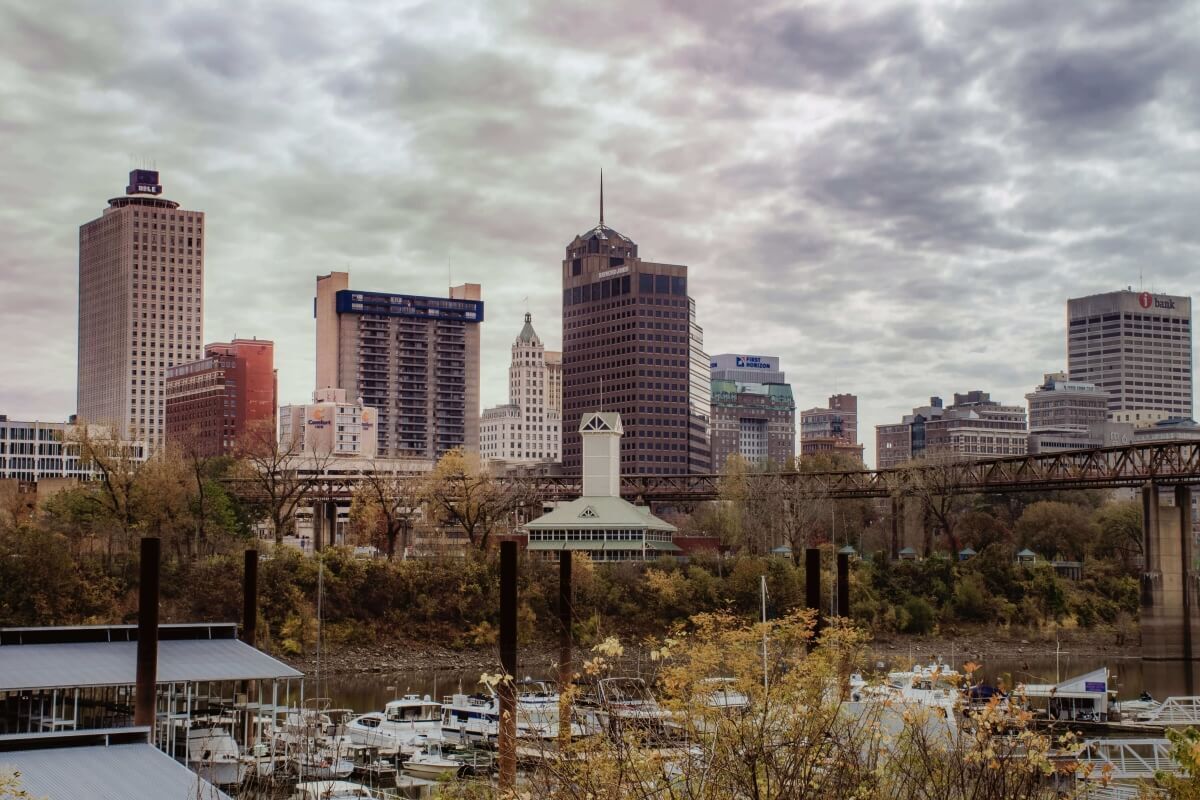 Low cost therapy for college students in Memphis
University of Memphis Psychological Services Center
The Psychological Services Center provides general outpatient psychotherapeutic and psychological assessment services to individuals and families of the greater Memphis metropolitan area. Individual counseling is provided for clients who are experiencing interpersonal difficulties at home or at work. Problems such as depression, anxiety, phobias, sleep disturbances, adjustment problems and stress-related difficulties are commonly treated. The Center also has a state-of-the-art program on the treatment of problem gambling. Additionally, marital/couples' therapy is provided for couples who are experiencing difficulties related to conflict resolution, spouse abuse, sexual dysfunctions or other problems requiring joint intervention. Counseling is also provided for problems requiring family interventions. Therapists trained in family therapy provide counseling for problems resulting from interpersonal conflicts, blended families' issues and adjustment to divorce.
Focus areas
Individual, couples, family therapy
Fees
Fees for services are based on the client's total family income. Students at the University of Memphis who are enrolled at least part time are eligible for a special low fee. Also, University of Memphis faculty and staff receive a substantial discount for all services.
Location
Psychology Building
Psychological Services Center, Room 126
400 Innovation Drive,
Memphis, TN 38111
Contact information
901.678.2147
Christian Psychological Center
Christian Psychological Center is committed to helping children, teens, and families walk through changes, difficult life events, and academic problems. A variety of services are offered, including individual counseling, couples and marital counseling, academic and educational assessment, family therapy, college and career counseling, and play therapy. Issues that can be addressed with counselors include depression, anxiety, ADHD, learning disabilities, autism spectrum disorders, grief, family discord, social skill development, and academic stress. Therapists can help with goals such as dealing with emotional difficulties, managing the stresses associated with life's opportunities and challenges, navigating life transitions, learning to make peace with hurts of the past, developing healthy patterns for relationships with others, learning skills for more effective problem-solving, and exploring life patterns as one seeks to live wholeheartedly.
Focus areas
Individual, couples, family therapy, college and career counseling
Fees
A sliding scale for fees is offered.
Location
3950 Central Avenue
Memphis, TN 38111
Contact information
901.458.6291
Low cost therapy for LGBTQ folks in Memphis
OUT Memphis
OUTLast provides a range of services for LGBTQ+ individuals. Transgender services, crisis services, financial support, youth groups, and family services are offered. Affordable mental health counseling is also offered by practicum students from the University of Memphis. Therapists are eager to help new clients seek to improve their mental health.
Focus areas
Counseling, youth groups, family services, crisis services, LGBTQ+
Fees
Counseling is offered for free by clinical mental health counseling interns.
Locations
892 Cooper St,
Memphis, TN 38104
Contact information
901.278.6422
Low cost therapy in different languages in Memphis
Alliance Healthcare
Alliance Healthcare provides outpatient behavioral health services, including mental health counseling services for children, adults and seniors, individual counseling, and group counseling. Alliance Healthcare also provides 24/7 crisis intervention hotline and referral, including mobile crisis assessment services, crisis respite services, and crisis stabilization services.
Focus areas
Individual, group counseling, adults, children, seniors
Fees
The center accepts TennCare, Medicare/Medicare dual (with TennCare as a secondary form of insurance) and offers a sliding scale fee based on federal poverty guidelines for persons without insurance.
Location
2220 Union Avenue,
Memphis, TN 38104
Contact information
901.369.1400
Low cost therapy for veterans in Memphis
Make the Connection
Make the Connection is an online resource for veterans, their family members, and friends, who are seeking local support and treatment options for mental health. They provide information about signs and symptoms of topics such as alcohol or drug problems, eating disorders, chronic pain, feeling on edge, trouble sleeping, and many more. They also provide information about different medical conditions such as depression, anxiety, PTSD, bipolar, and schizophrenia. Make the Connection posts videos from other veterans about their experiences and life challenges since leaving the military.
Focus areas
Military veterans mental health information and resource locator
Fees
Make the Connection is a free resource
Location
N/A
Contact information
Veterans Crisis Line: 1.800.273.8255 (Press 1)
Forward Counseling
Service members and their families face a different set of issues due to the unique lifestyle that military service brings. Along with PTSD, service members and families face issues including depression, anxiety, isolation, social supports, and problems relating to one another. Forward Counseling works with veterans and their families on a variety of issues related to deployment, stress, PTSD/Trauma, and relocation. Services include groups, individual sessions, couples sessions, and family sessions tailored to fit the unique needs of service members.
Focus areas
Individual, group, couples, family therapy, veterans, PTSD, trauma, stress
Fees
Forward Counseling accepts Veterans Choice coverage through TriWest and is in network with Tricare.
Location
4646 Poplar Ave, Suite 302,
Memphis, TN 38117
Contact information
901.930.7397
Low cost therapy for the homeless in Memphis
Salvation Army Emergency Family Shelter (SAEFS)
SAEFS provides a shelter with 81 beds and 10 cribs offering temporary emergency housing and counseling services for homeless families of any configuration, including extended families, men with children, older male children, and single pregnant women. Applications go through referrals from the Department of Social Services or 211 after-hours.
Focus areas
Emergency housing, counseling, homeless
Fees
There are no fees.
Location
696 Jackson Ave,
Memphis, TN 38105
Contact information
901.526.5456
Low cost therapy for older adults in Memphis
Samaritan Counseling Center
The Samaritan Counseling Centers of the Mid-South offers a ministry of healing to those seeking a balance of emotional, relational and spiritual health. Their goal is to respond to the psychological and educational needs of individuals, families, couples and groups by providing an environment of compassion and confidentiality in which feelings are honored, values are upheld, and resources are available to ensure that financial limitations never preclude care. Services offered are individual counseling, family therapy, grief and loss counseling, pre-marital counseling, and marital counseling. Therapists can help everyone of all ages.
Focus areas
Individual, family, couples, group, therapy, grief and loss, older adults
Fees
Most insurance plans are accepted. Arrangements can be made between the client and his/her therapist to use a sliding fee scale.
Location
35 S Auburndale St
Memphis, TN 38104
Contact information
901.729.3900
Free helplines in Memphis
Tennessee Statewide Crisis Line
The Tennessee Statewide Crisis Line, available 24 hours a day/365 days a year, is a resource for anyone experiencing a mental health crisis. All calls are routed to a trained crisis counselor in the area, who will provide support and guidance, and work to connect callers with appropriate community supports.
Focus areas
24/7 free crisis line
Contact information
855.CRISIS.1 (855.274.7471)
Memphis Crisis Center
The Memphis Crisis Center is a lifeline to hope for the community. They provide a listening ear when the world seems to have tuned out; offer help when none seems available. And most important, callers are linked to resources when they are most needed. The Memphis Crisis Center is the local affiliate of the National Suicide Prevention Lifeline and the National Veterans Hotline.
Focus areas
24/7 free crisis mental health line
Contact information
274.7477 (CRISIS7)
Other low cost therapy services in Memphis
Agape Child & Family Services
Agape serves parents and children with holistic, wrap-around services including school-based initiatives, workforce development, early childhood services, community safety, and trauma-focused support. Agape provides Christ-centered counseling services for individuals, couples, families, and groups who are experiencing relationship conflicts, life crises, or other issues. Counseling services provide support, direction and life-skills training as needed. Prevention and intervention offerings are designed to strengthen relationships and help provide solutions to problems. A full range of resources, programs and services are offered in the areas of marriage and family counseling and relationship education.
Focus areas
Individual, couples, family, group therapy, relationship conflicts, life crises
Fees
The cost of counseling services is determined by a sliding scale based on the client's income level.
Location
111 Racine Street
Memphis, TN 38111
Contact information
901.323.3600
Memphis Jewish Community Center
The Jewish Family Service (JFS) at the Memphis Jewish Community Center (MJCC) provides an array of compassionate social services and a connection to any additional services needed. The counseling program at JFS provides individual, couples, and family therapy for adults, including senior adults, and adolescents. JFS Special Needs program offers a variety of services to those living with developmental and acquired disabilities and their caregivers. For adults with Special Needs, JFS has a long-standing social group that is designed to enhance independence and quality of life through activities including.
Focus areas
Individual, couples, family therapy, senior adults, adolescents
Fees
Counseling is provided on a sliding-fee scale based on the client's ability to pay.
Location
6560 Poplar Avenue
Memphis, TN 38138
Contact information
901.767.8511
Tennessee Voices for Children
Counseling can benefit your life in a practical and profound way. To assist in leading a successful future, Tennessee Voices for Children offers cost-adjusted therapy through access to graduate level counseling interns who are directly supervised by an approved, licensed clinician. Interns are committed to fulfilling the mission of Tennessee Voices for Children through various therapeutic interventions. Tennessee Voices for Children provides counseling services for children (4+), adolescents, young adults, parents, caregivers, and families.
Focus areas
Children, families, young adults, adolescents, caregivers, parents
Fees
A sliding scale for fees is offered.
Location
1920 Kirby Pkwy
Suite 200
Memphis, TN 38138
Contact information
800.670.9882