Finding an affordable therapist in Las Vegas can be tough. Most private practice therapists charge between $120 - $150+ per session and finding in-network therapists can be overwhelming: health insurance websites are often outdated or inaccurate, and those therapists who are in-network often have full practices because their services are so sought after.
If you do not have the financial means to afford the typical Las Vegas therapy fees, there are a number of ways to afford therapy on a budget, including sliding scales and using out-of-network benefits.
If sliding scales are still above what you can afford, below are institutes that offer need and income-based low cost therapy services, most provided by non-profits and therapist training institutions.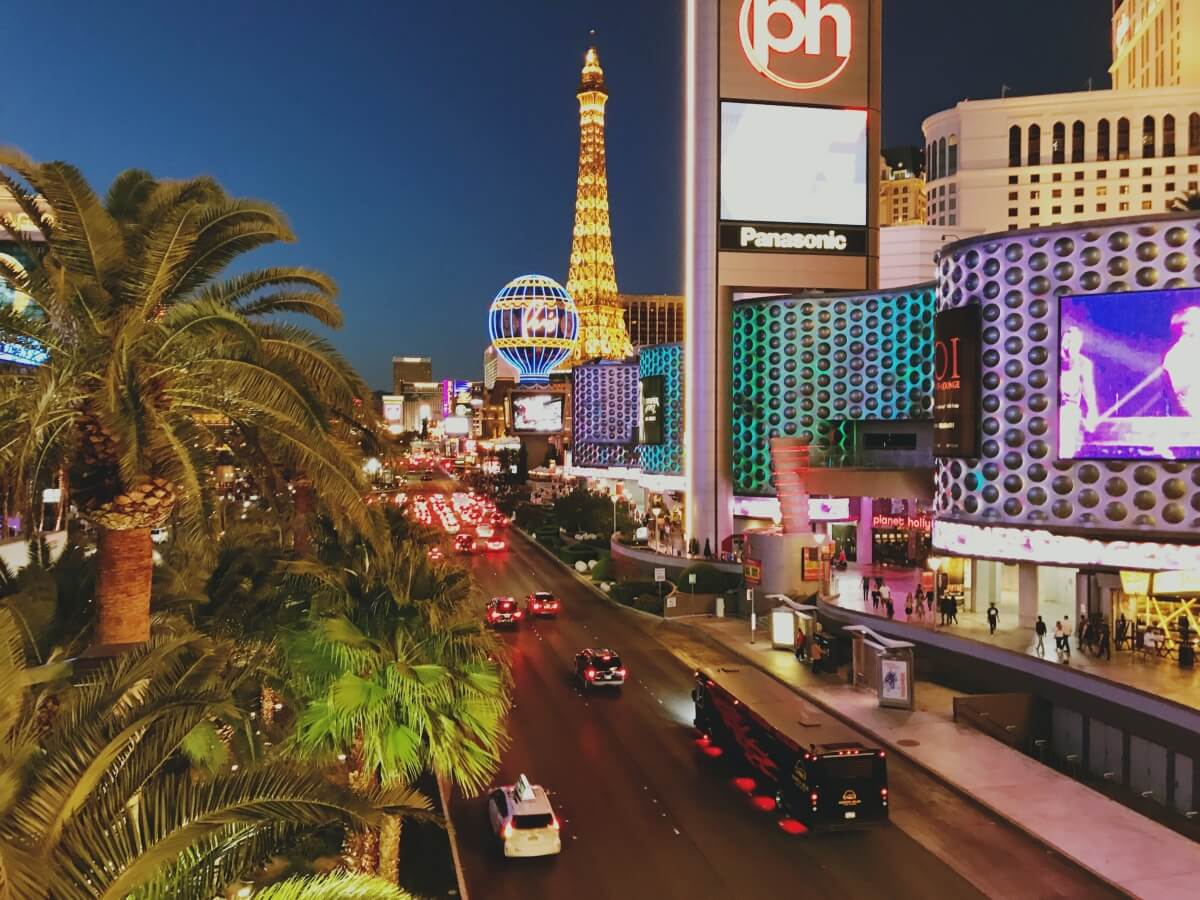 Low cost therapy for college students in Las Vegas
Kayenta Therapy
The Kayenta Legacy Student Program offers low-cost therapy in Las Vegas. These sessions are held by student therapists, who work with individuals, couples and families of all ages and from various cultural, sexual, ethnic and religious backgrounds. These are graduate students who work closely with a licensed and experienced, independent AAMFT Approved Supervisor who is dedicated to fostering personal development in them while insuring quality and excellence in their therapy sessions. The Kayenta Legacy Student Program covers a wide range of concerns, including: Anger Management, Anxiety, Career Decisions, Child Behavior Problems, Communication Problems, Grief & Coping Skills, Depression, Parenting Skills, Relationships Issues, and Divorce Adjustment.
Focus areas
Individual, couples, family therapy
Fees
Fees are $30 per session.
Location
9402, 9414, 9418 W. Lake Mead Blvd.
Las Vegas, NV 89134
Contact information
702.438.7800
Low cost therapy for LGBTQ folks in Las Vegas
Community Counseling Center
Community Counseling Center is dedicated to empowering clients through education, prevention treatment, and advocacy and promoting the healthy functioning of individuals, families, and society. Many clients are affected by life's challenges, including substance abuse, addictions, criminality, dysfunction, and abuse in all its forms. The professional staff provides culturally competent, affordable, and linguistically appropriate mental health care in a manner that is both compassionate and professional. Mental health counselors are proficient in treating a variety of issues for individuals, families, and couples. Services are offered in areas including depression, anxiety, trauma, stress and anger management, mood and personality disorders, relationships, grief, and LGBTQ support.
Focus areas
Individuals, families, couples, LGBTQ
Fees
A sliding scale is offered for fees.
Locations
714 E Sahara Ave
Las Vegas, NV 89104
Contact information
702.369.8700
Low cost therapy in different languages in Las Vegas
Nevada Health Centers: Cambridge Family Health Center
Nevada Health Centers provides quality healthcare services to Nevadans. Behavioral health providers can help with a range of issues including abuse, anger, anxiety, bullying, chronic impulsivity, chronic pain, depression, divorce, emotional disturbance, family conflict, fighting, grief/loss, harming self or others, hallucinations, homicidal thoughts, irritability, marital/relationship issues, mood swings, parenting issues, peer relationship issues, suicidal thoughts, trauma/PTSD, and more. Spanish-speaking services are available.
Focus areas
Anxiety, depression, relationship/marital issues, grief/loss, Spanish-speaking
Fees
Behavioral Health Services are available for Nevada Health Centers patients regardless of economic status. Payment methods include Medicaid, Medicare, private insurance, or a sliding fee scale for those who have no insurance.
Location
3900 Cambridge St
Ste. 102
Las Vegas, NV 89119
Contact information
800.787.2568
Low cost therapy for veterans in Las Vegas
Make the Connection
Make the Connection is an online resource for veterans, their family members, and friends, who are seeking local support and treatment options for mental health. They provide information about signs and symptoms of topics such as alcohol or drug problems, eating disorders, chronic pain, feeling on edge, trouble sleeping, and many more. They also provide information about different medical conditions such as depression, anxiety, PTSD, bipolar, and schizophrenia. Make the Connection posts videos from other veterans about their experiences and life challenges since leaving the military.
Focus areas
Military veterans mental health information and resource locator
Fees
Make the Connection is a free resource
Location
N/A
Contact information
Veterans Crisis Line: 1.800.273.8255 (Press 1)
Diversified Community Services
Diversified Community Services provides direct services to children, families, and adults with the purpose of changing lives and improving overall mental health and well-being. Therapists create a safe and welcoming environment where individuals can ask for the support they need to improve the quality of their lives. Whether someone is in need of emotional support, are in transition because of a career change, having difficulties in adjusting to civilian life as a veteran, or concerned about employment, Diversified Community Services is here to help. Services include Individual, Group, and Family Counseling.
Focus areas
Individual, group, family counseling, veterans
Fees
Free Medicaid services are provided. A sliding fee scale is also offered.
Location
2820 E Lake Mead Blvd
North Las Vegas, NV 89030
Contact information
702.749.8500
Low cost therapy for the homeless in Las Vegas
Chicanos Por La Causa
Chicanos Por La Causa offers housing services that incorporate several approaches to the development of affordable quality housing. Supportive housing is a highly effective approach that combines access to housing opportunities with thorough coordinated services to help people dealing with housing instability, chronic physical ailments, behavioral and mental health issues by providing essential resources that help stabilize a household. Although affordable housing in its many aspects is part of the solution, by identifying and implementing a wrap-around service delivery model, that includes housing, quality healthcare, workforce development, case management, financial education, and food security will ultimately help close the gaps that impede participants from achieving independence and self-sustainability. The agency offers counseling services to clients on mortgage default, pre-purchase, post-purchase, and first time home buyer education, financial literacy, foreclosure prevention and fair housing.
Focus areas
Homeless, housing instability, supportive housing services
Location
4070 N. Martin Luther King Blvd.
North Las Vegas, NV 89032
Contact information
702.207.1614
Shade Tree
Shade Tree is open 24-hours a day, to any woman, with or without children, and male and female unaccompanied youth, who lack a safe, adequate place to live. From the moment someone takes that first step of courage to enter the shelter, they are guided on a path to help regain dignity and identity, while escaping the cycle of homelessness or violence. The Shade Tree aims to help victims of domestic violence, elder abuse, street violence, sexual assault/abuse, and human trafficking victims, and anyone facing economic hardships and homelessness.
Focus areas
Homeless, women, youth, domestic violence, sexual abuse
Location
1 W. Owens Ave,
North Las Vegas, NV 89030
Contact information
702.385.0072
Low cost therapy for older adults in Las Vegas
Jewish Family Services Agency
Jewish Family Service Agency provides a variety of much-needed services to meet the changing and emerging challenges in the Southern Nevada community, including counseling, senior services, emergency assistance, a food pantry, and an adoption program. JFSA offers counseling to children, adolescents, adults, and older adults. Services include couples counseling, individual therapy, children and family therapy, and support groups. Issues addressed include life transitions, family relationships, stress,  loss of loved ones, depression, bereavement, caregiver support, and more.
Focus areas
Individual, couples, family, group therapy, older adults, senior services
Fees
Most insurances are accepted, and for the uninsured, a discounted or sliding fee scale can be arranged.
Location
2309 Renaissance Dr
Suite B
Las Vegas, NV 89119
Contact information
702.732.0304
Free helplines in Las Vegas
Nevada 211
Nevada 211, a program of the Nevada Department of Health and Human Services, is committed to helping Nevadans connect with the services they need. Whether by phone or internet, the goal is to present accurate, well-organized and easy-to-find information from state and local health and human services programs. Through 2-1-1, callers can find assistance for a variety of services, such as counseling, affordable housing, senior services, suicide prevention, emergency food, homeless services, and more.
Focus areas
Free referral line
Contact information
211 or 866.535.5654
Nevada Crisis Line
Crisis Call Center's 24-hour crisis line often serves as the first point of contact for individuals who are seeking help, support, and information. Crisis can affect anyone at any time. The need for emotional support or referral assistance is something most individuals encounter at some point in their lives. Staff and volunteers are available 24/7/365 to help individuals discover the skills and resources that they uniquely possess that allow them to develop solutions to maximize self-sufficiency. Crisis Call Center provides a safe, non-judgmental source of support for individuals in any type of crisis.
Focus areas
24/7 crisis helpline
Contact information
755.784.8090
Other low cost therapy services in Las Vegas
Bridge Counseling Associates
Bridge Counseling Associates provides family and individual counseling. Over 30 licensed therapists are specialized in a variety of areas including adolescent and youth, sexual abuse, domestic violence, and trauma/PTSD. Services include individual therapy, group therapy, family therapy, prevention groups, intensive outpatient services, psychiatric services, and referral services.
Focus areas
Individual, family, group counseling, psychiatric services, prevention groups
Fees
A discounting/sliding fee schedule is available.
Location
1640 Alta Drive, Suite #4
Las Vegas, NV 89106
Contact information
702.474.6450
Rape Crisis Center (RCC)
The RCC provides therapy specific for survivors of sexual abuse and assault and the members of their support system (i.e. spouses, parents, siblings). Group support options are also available. The center serves survivors of sexual abuse and assault ages 10 and older, of any gender, any background, regardless of whether the assault or abuse occurred days or decades ago, or whether the incident was reported to law enforcement. Therapists can help someone work through the impact sexual assault is having and has had on their life, and to assist with the coping and healing process.
Focus areas
Sexual abuse, sexual assault, therapy, group support
Fees
Medicaid, Victims of Crime Compensation, private insurances, and other forms of coverage are accepted. No one who is a survivor of sexual assault or abuse will be turned away due to an inability to pay for counseling.
Location
801 S Rancho Dr #2
Las Vegas, NV 89106
Contact information
702.366.1640
Red Rock Counseling
Red Rock Counseling consists of like-minded therapists that want to change Las Vegas for the better - establishing a safe place to work through life's challenges. Individual counseling can help one deal with many personal topics in life such as anger, depression, anxiety, substance abuse, marriage and relationship challenges, parenting problems, school difficulties, career changes etc. Marriage counseling or couples counseling can help resolve conflicts, heal wounds, slow down couples' spiral and reestablish realistic expectations and goals. Family counseling is also provided, commonly addressing concerns around parenting, sibling conflict, loss of family members, new members entering the family, dealing with a major move or a general change affecting the family system.
Focus areas
Individual, marriage, couples, family counseling
Fees
More affordable sessions are provided by student therapists with the University of Nevada, Las Vegas therapy graduate program. The student therapists have a client fee of $40 per session.
Location
10655 West Park Run Drive
Las Vegas, NV 89144
Contact information
702.389.4500