Finding an affordable therapist in Jacksonville can be tough. Most private practice therapists charge between $120 - $150+ per session and finding in-network therapists can be overwhelming: health insurance websites are often outdated or inaccurate, and those therapists who are in-network often have full practices because their services are so sought after.
If you do not have the financial means to afford the typical Jacksonville therapy fees, there are a number of ways to afford therapy on a budget, including sliding scales and using out-of-network benefits.
If sliding scales are still above what you can afford, below are institutes that offer need and income-based low cost therapy services, most provided by non-profits and therapist training institutions.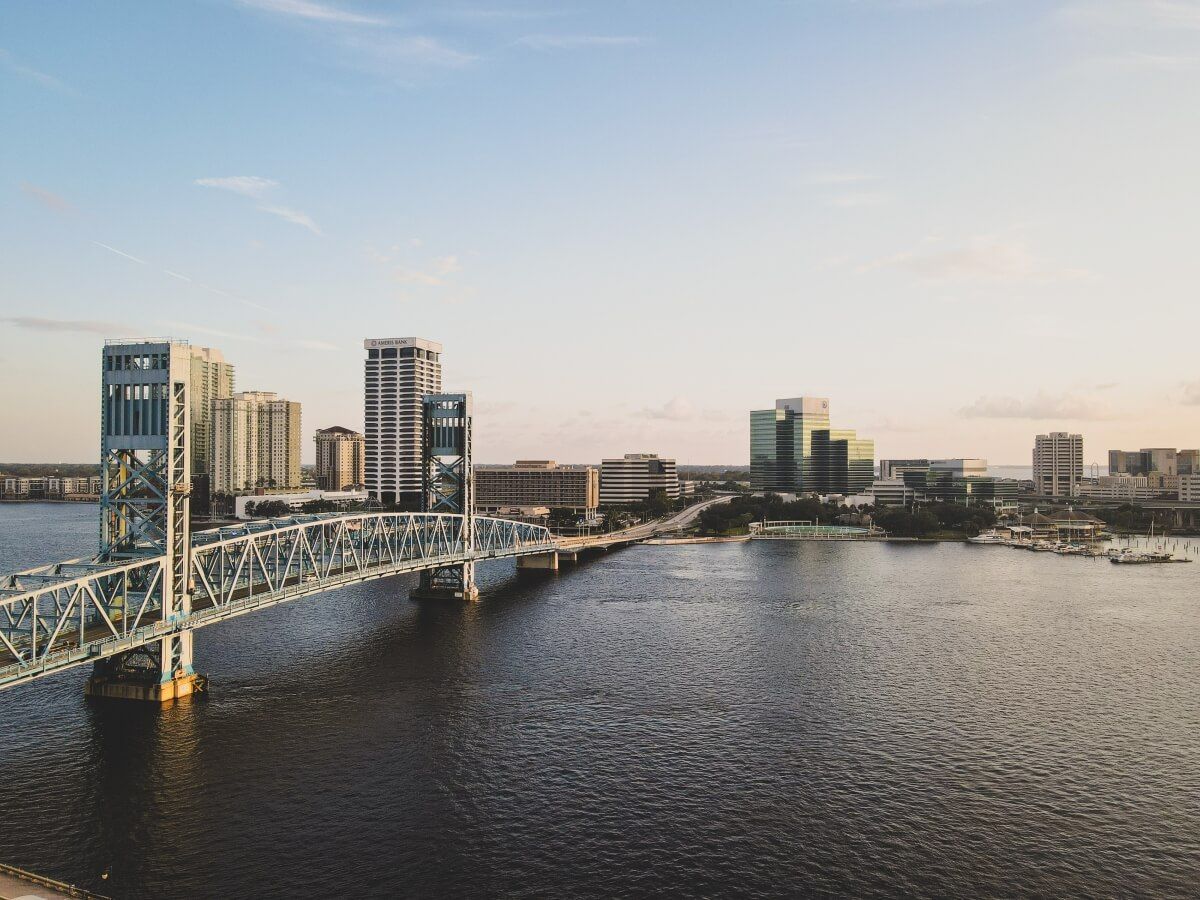 Low cost therapy for college students in Jacksonville
Children's Home Society of Florida - Jacksonville
Children's Home Society delivers solutions that empowers individuals of all ages, including children and adults, to build upon their unique strengths and to realize their incredible potential. Counseling sessions are unique to every individual and family. Professional, caring, highly trained counselors will help clients work through the challenges they are experiencing in a safe, friendly, compassionate experience.
Focus areas
Individual, family counseling, adults, children
Fees
Most insurance is accepted and a sliding fee scale is offered.
Location
3027 San Diego Road
Jacksonville, FL 32207
Contact information
321.397.3000
Low cost therapy for LGBTQ folks in Jacksonville
Women's Center of Jacksonville
The Women's Center of Jacksonville is a nonprofit offering education, support and advocacy to survivors of all genders and ages. The Women's Center of Jacksonville is a certified rape crisis center and also offers community education, counseling, referral assistance, rape prevention services and breast cancer education, support and advocacy at complimentary and affordable prices. Individual therapy is offered for assistance with issues such as depression, anxiety, stress, family conflicts, loss of a loved one, separation or divorce, physical abuse, parenting problems, and gay, lesbian, bisexual, and transgender issues. Group therapy is also offered.
Focus areas
Individual, group therapy, sexual assault, abuse, LGBTQ
Fees
Free counseling is available for recent sexual assault victims and their family members. Otherwise, fees for counseling services are offered on a sliding scale.
Locations
5644 Colcord Ave.
Jacksonville, FL 32211
Contact information
904.722.3000
Low cost therapy in different languages in Jacksonville
Northwest Behavioral Health Services
Northwest Behavioral Health is a non-profit providing services tailored to meet the needs of children, adults and their families. Outpatient treatment services offered include bio-psychosocial assessments, psychiatric services, individual, family, and group therapy, behavior modification, substance abuse interventions and counseling, crisis intervention, medical case management, and more. Interpreter services are also offered.
Focus areas
Adults, children, individual, group, family therapy
Fees
Medicare and Medicaid are accepted. A sliding fee scale is also offered.
Location
2400 Edgewood Ave N
Jacksonville, FL 32254
Contact information
904.781.0600
Low cost therapy for veterans in Jacksonville
Make the Connection
Make the Connection is an online resource for veterans, their family members, and friends, who are seeking local support and treatment options for mental health. They provide information about signs and symptoms of topics such as alcohol or drug problems, eating disorders, chronic pain, feeling on edge, trouble sleeping, and many more. They also provide information about different medical conditions such as depression, anxiety, PTSD, bipolar, and schizophrenia. Make the Connection posts videos from other veterans about their experiences and life challenges since leaving the military.
Focus areas
Military veterans mental health information and resource locator
Fees
Make the Connection is a free resource
Location
N/A
Contact information
Veterans Crisis Line: 1.800.273.8255 (Press 1)
Ben Singleton Center
The Ben Singleton Center GPD program provides transitional housing and supportive services to homeless Veterans to stabilize and prepare them for a life of independence. Veterans are able to stay in the program for up to two years. Services provided include case management, individual and group psychotherapy, referrals, therapeutic treatment for veterans recovering from substance disorders, and more.
Focus areas
Veterans, homeless, transitional housing
Fees
Fees are based on income.
Location
1800 Danese Court
Jacksonville, FL 32207
Contact information
904.239.5790
Low cost therapy for the homeless in Jacksonville
Youth Crisis Center
Youth Crisis Center serves youth and families. YCC's emphasis on care is for those who have been exposed to traumatic situations such as divorce, homelessness, relocation, loss of life, and abuse. YCC provides a variety of services for children, adolescents, young adults, and families. YCC's Outpatient Behavioral Health program provides comprehensive mental health and psychiatric care to children as young as 3 years of age and their families. Licensed mental health therapists, Board Certified Psychiatrists and Psychiatric ARNP's provide care for a variety of concerns, such as depression, anxiety, ADHD, behavioral, and trauma. Individual, family, and group therapy, psychiatric evaluations, and medication management are provided onsite.
Focus areas
Individual, family, group therapy, homelessness, relocation, abuse
Fees
YCC's Outpatient Behavioral Health program accepts Medicaid, most third party insurances, and offers a sliding scale as needed. Proof of income is required for sliding scale utilization. Some services are offered at no charge depending on circumstances.
Location
3015 Parental Home Road
Jacksonville, FL 32216
Contact information
904.725.6662
Sulzbacher Clinic
Sulzbacher Clinic is Northeast Florida's largest provider of comprehensive services for homeless men, women and children, offering services for the homeless 24 hours a day, 7 days a week, 365 days a year. Behavioral health clinicians provide assessments and psychiatric / counseling services. The Behavioral Health Clinic is managed by a licensed psychiatrist, along with psychiatric nurse practitioners, licensed mental health counsellors and others. Multiple services, including individualized treatment plans, medication management, and substance abuse (in partnership with River Region Human Services) are offered.
Focus areas
Homeless, assessments, individualized treatment plans, medication management, substance abuse
Fees
The clinic offers services on a sliding fee discount and no individual will be turned away for their inability to pay.
Location
611 E Adams St
Jacksonville, FL 32202
Contact information
904.394.1656
Low cost therapy for older adults in Jacksonville
Mental Health Resource Center
Mental Health Resource Center is a Florida nonprofit that provides a wide range of behavioral health and social services to the community. MHRC offers a variety of outpatient services for adults of all ages, including mental health screening, assessment and therapy; substance abuse screening, assessment and therapy; psychiatric evaluations; medication management; care coordination; and assistance in obtaining benefits. Other services include referrals to many community agencies and other MHRC services when needs arise. There is also a Psychosocial Rehabilitation program that provides therapeutic and educational activities for adults to improve or maintain mental, physical, emotional, and social functioning. Psychosocial rehabilitation groups and basic living skill activities are designed to enhance the person's health and emotional well-being, and assist him or her to achieve a more independent lifestyle.
Focus areas
Adults, senior adults, therapy, assessments, medication management
Fees
MHRC accepts and directly bills most insurance plans, including Medicaid, Medicare and most private insurance plans. Individuals who do not have health insurance may be eligible for a reduced fee, depending on their income and number of household members.
Location
3333 West 20th Street
Jacksonville, FL 32254-1703
Contact information
904.695.9145
Free helplines in Jacksonville
Florida Suicide Hotline
This is the 24/7 Florida crisis and suicide hotline in Jacksonville, which serves the Baker, Bradford, Clay, Columbia, Duval, Hamilton, Nassau, Putnam, St. Johns, and Suwannee Counties.
Focus areas
24/7 free crisis hotline
Contact information
904.632.0600
COVID-19 Emotional Support Helpline
Florida Blue, the state's leading health insurer, partnered with New Directions Behavioral Health to offer a free bilingual helpline to assist all Floridians with the stress they may feel during the COVID-19 health crisis. The toll-free helpline connects individuals with specially trained behavioral health counselors who can assist anyone experiencing feelings of stress, anxiety, trauma and grief due to the health crisis.
Focus areas
24/7 free helpline, bilingual emotional support
Contact information
833.848.1762
Other low cost therapy services in Jacksonville
Pastoral Counseling Services
Pastoral Counseling Services offers spiritually sensitive counseling to individuals, couples and families, pursuing the balance of life, love and peace with clients who are suffering - knowing that suffering can be the occasion for positive change in all these areas. Issues that can be addressed in therapy include marriage, family, and parenting difficulties, interpersonal relationships, finding spiritual meaning and direction, anxiety, depression, guilt, shame, self-esteem, sense of failure, lack of fulfillment, pre-marital counseling, chronic illness, life transitions, loss and grief, and more. Licensed therapists and certified pastoral counselors are professionally trained to listen in depth to disappointments and pain, to understand without judging, and to provide support to develop greater balance in living, loving more deeply and finding peace within.
Focus areas
Individuals, couples, families
Fees
A sliding scale based on income and household size is used as a guide in determining reduced fees.
Location
2140 Mango Place
Jacksonville, FL 32207
Contact information
904.398.2437
Jewish Family & Community Services (JFCS)
The team of clinical social workers, mental health counselors, and marriage and family therapists at JFCS have more than 25 years of combined experience helping people overcome problems. JFCS is a leading provider of anger management classes in Jacksonville Florida. Child and family services and programs are also offered including counseling and psychiatric services, child care referrals, parental training and more.
Focus areas
Adults, children, families, anger management
Fees
Fees depend on services and programs. Medicare and Medicaid are accepted. A sliding fee scale is also offered.
Location
6261 Dupont Station Ct
Jacksonville, FL 32217
Contact information
904.448.1933