Finding an affordable therapist in Houston can be difficult. Most private practice therapists charge between $100 - $150+ per session and finding in-network therapists can be overwhelming: health insurance websites are often outdated and inaccurate, and those who are in-network are hardly ever accepting new patients because their services are so in-demand.
If you do not have the financial means to afford the typical Houston therapy fees, there are a number of ways to afford therapy on a budget, including sliding scales and using out-of-network benefits.
If sliding scales are still above what you can afford, below are institutes that offer need and income-based low cost therapy services, most provided by non-profits and therapist training institutions.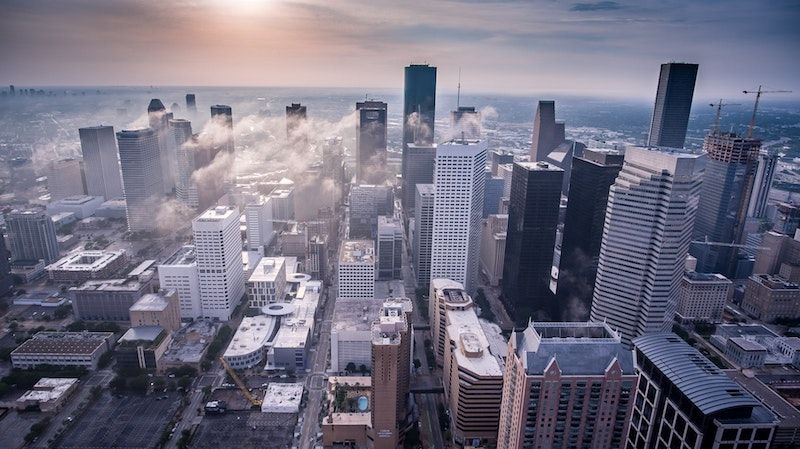 Low cost therapy for college students in Houston
Psychology Research & Services Center at University of Houston
The Psychology Research and Services Center is a full service outpatient psychology clinic that operates within the clinical psychology doctoral program of the University of Houston, serving members of the Houston and the UH community. The clinic offers individual psychotherapy using evidence-based approaches to change. Treatments for a range of behavioral, psychological, and adjustment problems are offered, including cognitive and behavioral treatments for depression and anxiety. Couples therapy is also offered to those in committed relationships who want to improve their communication and intimacy. Couples therapy, multi-couple group therapy, and a brief "Couples Checkup" are offered and are all designed to improve relationship functioning.
Focus areas
Individual therapy, couples therapy
Fees
The clinic uses a sliding scale for mental health services.
Location
3695 Cullen Blvd
Houston, TX 77004
Contact information
713.743.8500
Fuller Life West
Fuller Life provide in-depth relational therapy for a diverse population of clients in the Houston area. Counseling is available to children, teens, and adults. Individual, marriage, family, kids and teens counseling is offered to clients. Some specific challenges that Fuller Life can help with include anxiety, depression, anger and stress management, personal growth, eating disorders, addiction, abuse, financial struggles, grief and loss, suicidal thoughts, and self-harm. Each therapist on staff specializes in different areas to provide more tailored treatment to the individual.
Focus areas
Adults, adolescents, anxiety, depression, stress management, personal growth
Fees
Services are available to anyone no matter their situation. Therapy is provided on a sliding scale for those lacking health insurance, based on income and number of people in the home.
Location
10333 Harwin Dr
Suite 289
Houston, TX 77036
Contact information
855.245.5433
Low cost therapy for LGBTQ folks in Houston
Center for Creative Resources (CCR)
The Center for Creative Resources in Houston provides low cost counseling services. CCR is located in the Montrose neighborhood and provides mental health counseling to adults, children, and couples. The counselors at CCR are qualified to treat the topics including LGBTQ matters, relationship conflicts, trauma, abuse, stress management, self-esteem, sexuality, spiritual journey, disabilities and chronic illness, addiction, grief and loss, and more.
Focus areas
LGBTQ, adults, children, couples, sexuality, relationship conflicts, trauma
Fees
The agency offers sliding scale fees, based on income.
Locations
816 Hawthorne Street
Houston, TX 77006
Contact information
713.461.7599
The Montrose Center
The Montrose Center empowers the community of lesbian, gay, bisexual and transgender individuals and their families, to enjoy healthier and more fulfilling lives. The center's LIFE (Living Insightfully for Empowerment) Counseling Program offers professional individual, couples/family and group counseling by licensed master level therapists, allowing clients to explore behavioral and emotional issues, problems and conditions without fear of encountering prejudice, fear, ignorance, homophobia, transphobia or heterosexism. Issues addressed include coming out, depression, anxiety, stress, relationships, gender identity, career, gender transitioning, self-esteem, internalized homophobia, addiction, eating disorders, suicidal thoughts, grief, religion, family of origin, chronic illness and more.
Focus areas
LGBT, individual, couples, families, and group counseling, transgender support services, substance use treatment
Fees
The Center accepts all insurance, including Medicare/Medicaid. Discounted fees are offered for those who have no insurance and/or limited means. A sliding scale is offered in which fees are adjusted according to your income level.
Locations
401 Branard St
Houston, TX 77006
Contact information
713.529.0037
Low cost therapy in different languages in Houston
Catholic Charities
Catholic Charities offers counseling services to children, adults, and seniors. Counseling is offered in both English and Spanish. Some of the primary reasons clients visit Catholic Charities are for couples counseling, children having problems in school, and trauma, anxiety, and depression. Other issues that counselors are trained to help with include premarital and marriage counseling, grief and loss, youth dealing with bullying, parents needing guidance raising children, anger issues, hopelessness, daily stress, and caregivers supporting mentally and physically challenged family members.
Focus areas
Individual and couples counseling, anxiety, depression, trauma, bilingual counseling
Fees
Catholic Charities accepts many insurance plans and offers sliding scale counseling fees.
Location
25 Nottingham Oaks Trail
Houston, TX 77079
Contact information
713.874.6590
Vecino Health Centers
Vecino Health Centers offers low cost counseling services in English and Spanish to members of the Houston community. The clinic in Denver Harbor treats both children and adults, and offers individual, group, family, and couples therapy. Some of the conditions that therapists are trained to help clients with include depression, mood swings, managing anxiety, substance abuse, and grief and trauma.
Focus areas
Individual, group, family, and couples therapy, bilingual counseling
Fees
For those without insurance, low-cost sliding scale rates are available.
Location
424 Hahlo Street,
Houston, TX 77020
Contact information
713.674.3326
Hope Clinic
Hope Clinic began as a volunteer clinic which was created by The Asian American Health Coalition. Hope provides counseling services to both children and adults and provides services in 30 different languages, some of the most common including Mandarin, Cantonese, Vietnamese, Korean, Burmese, Arabic, and Spanish.
Focus areas
Adults, children, multilingual counseling
Fees
Hope accepts most health insurances including Medicare, Medicaid, CHIP and Affordable Care Act coverages, and operates on a sliding scale for fees.
Location
7001 Corporate Dr. Suite #120
Houston, TX 77036
Contact information
713.773.0803
Low cost therapy for veterans in Houston
Make the Connection
Make the Connection is an online resource for veterans, their family members, and friends, who are seeking local support and treatment options for mental health. They provide information about signs and symptoms of topics such as alcohol or drug problems, eating disorders, chronic pain, feeling on edge, trouble sleeping, and many more. They also provide information about different medical conditions such as depression, anxiety, PTSD, bipolar, and schizophrenia. Make the Connection posts videos from other veterans about their experiences and life challenges since leaving the military.
Focus areas
Military veterans mental health information and resource locator
Fees
Make the Connection is a free resource
Location
N/A
Contact information
Veterans Crisis Line: 1.800.273.8255 (Press 1)
McGovern Drop-In Center for Homeless Veterans
The McGovern Drop-In Center for Homeless Veterans offers supportive services to homeless Houston veterans. Services offered include mental health services, trauma recovery and PTSD treatment, substance abuse programs, healthcare, housing assistance, supported employment program, homeless veteran women program, and a re-entry program for veterans with a criminal record. The mental health program treats patients with a variety of diagnoses, which include, but are not limited to psychotic disorders, mood disorders, and behavioral problems associated with dementia disorders.
Focus areas
Homeless veterans, mental health, trauma and PTSD, substance abuse
Location
1418 Preston Street,
Houston, TX 77002
Contact information
M - F: 8am to 4pm
713.794.7533
Low cost therapy for the homeless in Houston
Turning Point Center
Turning Point Center offers a long-term emergency shelter and transitional housing to homeless men/women aged 50 and older. Counseling services are offered to residents needing mental health counseling, substance abuse, anger and stress management or group counseling. TPC offers residents three meals a day, clothing, help securing documents (e.g. IDs, Social Security cards, birth certificates, etc.) and help connecting clients to benefits they qualify for (e.g. food stamps, SSI, Medicare, Medicaid, Harris Health/Gold Card). The first step in the TPC admissions process is calling and asking for the "intake department." Walk-ins for an intake appointment are accepted Monday through Friday before 2 pm but calling first is recommended.
Focus areas
Homeless, age 50+, emergency and transitional housing, mental health counseling, substance abuse, group counseling, anger and stress management
Location
1701 Jacquelyn,
Houston, TX 77055
Contact information
713.957.0099
Low cost therapy for older adults in Houston
Jewish Family Service
Jewish Family Service is a non-profit for people of all ages and all walks of life. JFS's professional, highly credentialed staff offers mental health and support counseling for individuals and families including a specialized program for individuals who live with persistent and pervasive mental illness. JFS provides disability services, senior adult services and case management, employment services, Jewish chaplaincy services at area hospitals, community outreach, financial assistance programs and volunteer opportunities. Counseling is provided in a confidential, trusting atmosphere to help clients of all ages, ethnicity, religions and cultural backgrounds who are struggling with life issues.
Focus areas
Mental health and support counseling, senior adult services
Fees
All fees are affordable and based on a flexible fee scale which takes into account the client's ability to pay. Many services are covered by Medicare or private health insurance plans.
Location
4131 S. Braeswood
Houston, TX 77025
Contact information
713.667.9336
UT Health: Harris County Psychiatric Center
UTHealth HCPC collaborates with The Consortium on Aging to offer care to older adults in the Houston area and beyond. The program is for adults age 65 and older and provides inpatient care for those experiencing an acute episode of an emotional or behavioral health issue. The need for inpatient behavioral health services may be brought on by emotional issues following a major life event, behavioral changes arising later in life, or unexpected responses to medications. Changes in behavior, increased anxiety, or overwhelming feelings can be helped with skilled management of behavioral issues, medication and complicated physical conditions. The treatment team combines the expertise of a specially trained geriatric psychiatrist and a geriatrician, working together to diagnose and monitor the unique emotional and physical needs of adults age 65 and older.
Focus areas
Older adults, age 65+, inpatient behavioral health care
Fees
Medicare and most insurances are accepted. A financial counseling staff is available during business hours to answer questions.
Location
2800 S MacGregor Way,
Houston, TX 77021
Contact information
713.741.3883
Free helplines in Houston
Harris County Mental Health Support Line
The Harris Center operates a 24/7 COVID-19 mental health support line. It is natural to feel stress, anxiety, grief, and worry during and after infectious disease outbreaks. Everyone reacts differently, and feelings change over time. This listening line was started to give members of the Harris County community a resource to help them take care of their emotional health, which is especially important during an emergency in order to help with long-term healing. The line is for anyone who is or knows someone who is showing signs of stress for several days or weeks to get help.
Focus areas
24/7 free COVID-19 mental health support helpline
Fees
This is a free resource.
Location
N/A
Contact information
833.251.7544
Texas Youth Helpline: 1-800-98-YOUTH
The Texas Youth Helpline is answered 24 hours a day, seven days a week. They can also be reached 24/7 via chat, and by texting. The helpline provides prevention services to youth, parents, siblings, and other family members who are in need of a caring voice and listening ear. Helpline counselors also assist youth advocates, such as caseworkers, counselors and school officials by locating state and local resources. The helpline also provides free information and outreach materials to those working with youth and families.
Focus areas
24/7 free helpline
Fees
This is a free resource.
Location
N/A
Contact information
800.98.YOUTH
512.872.5777 (text)
Crisis Intervention of Houston Hotline
The mission of Crisis Intervention of Houston is to help people in crisis through intervention and referral for issues around mental health and suicidal thoughts. Services include free, confidential, anonymous crisis and suicide prevention counseling, and the only Survivor of Suicide Support Group serving Houston/Harris County and immediate surrounding counties. Crisis counseling is provided through hotlines that operate on a 24-hour, 7-day a week basis. The hotlines are operated by trained volunteer crisis counselors. Crisis counseling is provided to immediately help a person in crisis or dealing with suicide ideation find emotional stability to better receive a mental health referral. The Hotline is for the general public dealing with emotional trauma or suicide ideation. TeenTalk is for teens dealing with emotional trauma or suicide ideation.
Focus areas
24/7 crisis hotline
Fees
This is a free resource.
Location
N/A
Contact information
The Hotline: 832.416.1177
TeenTalk: 832.416.1199 (call) or 281.201.4430 (text)
Other low cost therapy services in Houston
Krist Samaritan Counseling Center
The Carole and Ronald Krist Samaritan Counseling Center is a nonprofit organization offering counseling services to individuals and families in the Greater Houston/Galveston area. Services include counseling for individuals, families, marriages, and children. The center's staff are specially trained to work with an array of behavioral health concerns and life situations. Counselors attend to the mind, body, and spirit while offering clients a safe, comfortable, confidential space. No matter age, life situation, or challenge, counselors can help with coping, healing, finding wellness, and rediscovering hope. The center also offers psychological testing for children, adolescents, and adults who are in need of intellectual, academic, emotional, and behavioral testing.
Focus areas
Individual, family, and marriage counseling, psychological testing
Fees
Services are provided on a sliding scale for those who are underinsured. Most major insurance plans are accepted, including Tricare, Medicaid, and Medicare.
Location
16441 Space Center Blvd Suite C-100
Houston, TX 77058
Contact information
281.480.7554
Innovative Behavioral Services
Innovative Behavioral Services is a nonprofit created in response to a need to address the educational, health, social-cultural, emotional, and spiritual needs of underserved populations. Innovative Behavioral Services utilizes licensed counselors and therapists who provide group or individual counseling to adults and adolescents. Services provided include mental health therapy, substance abuse, spousal abuse and domestic violence counseling, skills on effective parenting, problem solving, coping, money management and a vast array of other counseling services. Marriage counseling is also provided by licensed therapists who specialize in interpersonal skills for couples including effective talking, listening, conflict resolution and anger management.
Focus areas
Individual and group counseling, marriage counseling
Fees
Sliding scale fees are available for uninsured clients. Minimum payment is $10.
Location
1306 Berkwood Court
Houston, TX 77038
Contact information
601.952.0894
DePelchin Children's Center
DePelchin Children's Center believes that every child deserves to be safe and healthy. An accredited foster care and adoption agency, DePelchin serves the most vulnerable children and families in Texas and works to break the cycles of abuse and neglect. DePelchin provides counseling to all families, regardless of income, to youth (18 or younger) and their families to address a range of issues including behavioral problems, school problems, low self-esteem, harming self or others, family conflict, loss and grief, depression and anxiety.
Focus areas
Children and families, abuse, neglect, self-esteem, depression and anxiety
Fees
DePelchin serves all families in the community, regardless of income or insurance status. Cost depends on the program, some of which are insurance based, and some of which are free of cost.
Location
4950 Memorial Dr
Houston, TX 77007
Contact information
713.730.2335
Family Houston
Through many programs and outreach services, Family Houston builds stronger families by teaching the life skills necessary to face financial, health, relationship and other critical challenges. Family Houston provides professional, confidential counseling for children and adults, individuals and families. Licensed therapists will help develop coping skills to manage depression or anxiety, settle conflicts between parents and children, resolve issues for couples, handle issues brought up in divorce, identify substance abuse problems, and ease work and home troubles.
Focus areas
Depression, anxiety, family conflicts, substance abuse
Fees
Family Houston accepts all major insurance plans and offers a sliding-fee scale.
Location
1300 Bay Area Blvd.
Building A, Suite 240
Houston, TX 77058
Contact information
713.861.4849