Finding an affordable therapist in Dallas can be difficult. Most private practice therapists charge between $120 - $150+ per session and finding in-network therapists can be overwhelming: health insurance websites are often outdated and inaccurate, and those who are in-network are hardly ever accepting new patients because their services are so in-demand.
If you do not have the financial means to afford the typical Dallas therapy fees, there are a number of ways to afford therapy on a budget, including sliding scales and using out-of-network benefits.
If sliding scales are still above what you can afford, below are institutes that offer need and income-based low cost therapy services, most provided by non-profits and therapist training institutions.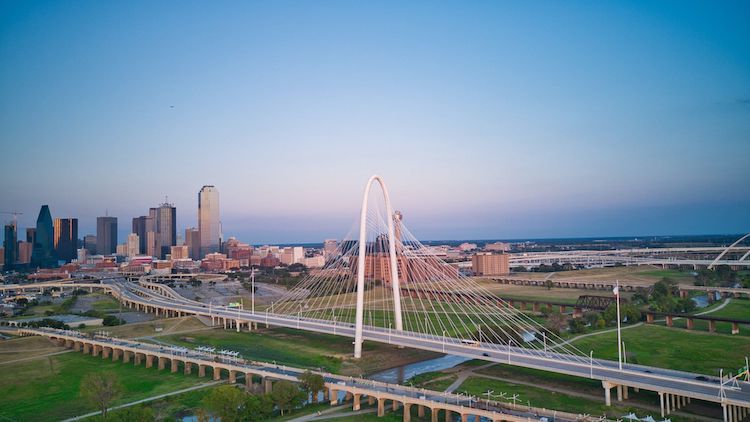 Low cost therapy for college students in Dallas
UT Southwestern Psychotherapy Clinic
The UT Southwestern Medical Center (UTSW) runs a Psychotherapy Clinic that offers individual and group therapy to adults and couples with various emotional difficulties or mental illnesses. Clinicians are therapists-in-training at the UTSW Clinical Psychology graduate program and Psychiatry Residency program. Both doctoral clinical psychology students/interns, and psychiatry residents conduct treatment under close supervision by a licensed clinician. Patients seen for individual therapy through the UT Southwestern Psychotherapy Clinic have access to evaluation for medication or medication management. In addition, psychological evaluations and neuropsychological evaluations are provided.
Focus areas
Individual and group therapy
Fees
UT Southwestern Psychotherapy Clinic provides a low-cost option for individuals who could benefit from treatment but for whom insurance coverage or private practice cost is a barrier to receiving psychological services. The clinic implements a flat rate of $15 per 1-hour treatment session, $30/month for group, and $30/hour for evaluations.
Location
5323 Harry Hines Blvd,
Dallas, TX 75390-9070
Contact information
214.648.7012
Low cost therapy for LGBTQ folks in Dallas
Resource Center Dallas
The Resource Center offers many lesbian, gay, bisexual, transgender and queer/questioning (LGBTQ) and HIV/AIDS services to the North Texas community. The center offers mental health counseling for adults, youth, and families. LGBT-affirming counseling allows clients to explore issues of concern without fear of not being understood or encountering prejudice or heterosexism in the counseling relationship. A wide range of presenting concerns are treated including coming out, grief/loss, self esteem, depression, anxiety, stress, personal growth, sexual orientation identity, gender expression/identity, family relationships, bullying, and more. Transgender affirming counseling is also offered.
Focus areas
LGBTQ, transgender adults, youth, families
Fees
Services are paid for on a sliding scale.
Locations
5450 Denton Dr
Dallas, TX 75235
Contact information
214.528.0144
Taylor Counseling Group
Taylor Counseling Group provides affordable, reliable, and accessible mental health services. Services include individual therapy, couples therapy, and family therapy. Therapy is provided for the LGBTQ community in a comfortable space, where clients can receive help without judgment. Issues and topics addressed include stress, gender dysphoria, abuse, discrimination, identity issues, self esteem, family issues, coming out, marital/relationship issues, and more. Therapists create treatment plans specific to clients' needs in an environment that allows clients to speak freely, openly, and honestly.
Focus areas
Individual, couples, family therapy, LGBTQ
Fees
Insurance is accepted. The standard rate at Taylor Counseling Group is $90 per session. An Affordable Care Program is also offered to lower-income families, who can seek treatment from master's level therapists, under the supervision of Dr. Taylor.
Locations
8150 N. Central Expressway, Suite 1625  
Dallas, TX 75206
Contact information
214.530.0021
Low cost therapy in different languages in Dallas
Counseling Works
Counseling Works serves adults, children and families. With support of grants from the Department of Human Services, Counseling Works also serves infants and young children. Services provided include individual, couple, marital, premarital, family counseling and play therapy for ages three and older. Clinicians include a large staff of licensed and provisionally licensed therapists under supervision. Therapy services are available in both English and Spanish.
Focus areas
Adults, children, families, Spanish-speaking
Fees
Counseling is provided on an affordable sliding fee scale based on the client's annual household income and ability to pay. Programs are available for additional savings (which assist with) counseling fees through church, employer, or organizational sponsorships with Counseling Works. Reduced counseling fees are also available for First Responders (police, firefighters, and Emergency Medical Technicians) and their immediate family members.
Location
5440 Harvest Hill Rd
Dallas, TX 75230
Contact information
972.960.9981
CCD Counseling Family Tree Program
The Counseling Center of Denton (CCD) provides affordable community-based counseling services to individuals, couples, families, and groups. Therapy is focused on helping clients achieve maximum personal growth. Specifically, CCD's Family Tree Program provides family counseling at no cost to families in Denton and Dallas Counties (administered by CCD Counseling PA). The Family Tree Program  provides family counseling to families who are experiencing change in life circumstances, school issues, behavioral issues, communication breakdowns, grief, and general family struggles. Counselors who speak Spanish can offer services at no cost to families.
Focus areas
Family counseling, free counseling, Spanish-speaking
Fees
CCD's Family Tree Program is free. Other CCD services have sliding scale fees for eligible clients.
Location
2727 Lyndon B Johnson Fwy, Suite 406
Dallas, TX 75234
Contact information
940.382.5328
Low cost therapy for veterans in Dallas
Make the Connection
Make the Connection is an online resource for veterans, their family members, and friends, who are seeking local support and treatment options for mental health. They provide information about signs and symptoms of topics such as alcohol or drug problems, eating disorders, chronic pain, feeling on edge, trouble sleeping, and many more. They also provide information about different medical conditions such as depression, anxiety, PTSD, bipolar, and schizophrenia. Make the Connection posts videos from other veterans about their experiences and life challenges since leaving the military.
Focus areas
Military veterans mental health information and resource locator
Fees
Make the Connection is a free resource
Location
N/A
Contact information
Veterans Crisis Line: 1.800.273.8255 (Press 1)
The Steven A. Cohen Military Family Clinic
The Steven A. Cohen Military Family Clinic provides confidential high quality mental health care for veterans & their families as well as the families of active duty service members. Services include personalized, evidence-based mental health care. Services are provided by trained and credentialed staff with military culture competency. The clinic offers early morning and evening hours, transportation assistance, and telehealth to help military families easily access the care they deserve.
Focus areas
Military veterans and families
Fees
Mental health care is offered at no cost.
Location
16160 Midway Rd, Ste. 218,
Addison, TX 75001
Contact information
469.680.3500
Low cost therapy for the homeless in Dallas
Metrocare
Metrocare provides an array of housing services, including homeless outreach, homeless clinics, short-term transitional housing, rehabilitative support services, housing placement assistance, and support for adults 18 and older who are mentally ill. Referrals are accepted through the Metrocare Services Call Center or directly from other service providers. Licensed Social Work and a Chemical Dependency Counselor provide specialized outreach to homeless youth and homeless adults. Working in conjunction with various housing providers, staff assists the homeless mentally ill and/or chemically addicted consumers with obtaining and adjusting to independent living.
Focus areas
Homeless, housing services, mental health, addiction
Location
901 S. Ervay
Dallas, TX 75201
Contact information
214.939.3933
Dallas LIFE Homeless Recovery Program
Dallas LIFE is a nonprofit that provides homeless recovery programs. Counseling services are provided by Masters-level interns who help residents address their physical, emotional, and spiritual needs, and develop a healthy self-image, realistic perspective, and stable support system. The counseling relationship provides a safe and confidential environment that is built on trust and acceptance. All residents of Dallas LIFE are able to participate in individual and group therapy sessions with counselors on a consistent basis. Play therapy is offered for children. Children and teens can also receive confidential counseling. Teens may participate in mentoring programs where they are paired with an older individual to guide them in specific areas.
Focus areas
Homeless, counseling, adults, children
Fees
Participating in counseling is voluntary and sessions are offered free of charge.
Location
1100 Cadiz St.
Dallas, TX 75215
Contact information
214.421.1380
Low cost therapy for older adults in Dallas
Jewish Family Service
Jewish Family Service of Greater Dallas is a nonsectarian mental health and social services agency that welcomes anyone regardless of race, ethnicity, religion or the ability to pay. JFS offers older adults services to help them remain independent in their communities for as long as they can function safely and effectively. Support groups, individual counseling, care management, guardianship, and more are offered. Services are also offered to adult children of older adults.
Focus areas
Older adults, counseling, support groups
Fees
Services are available on a sliding-fee scale, as low as $0.
Location
5402 Arapaho Rd
Dallas, TX 75248
Contact information
972.437.9950
Free helplines in Dallas
Texas Health and Human Services
Texas Health and Human Services has a statewide COVID-19 mental health support line to help Texans experiencing anxiety, stress or emotional challenges due to the COVID-19 pandemic. Free and confidential. Call the COVID-19 Mental Health Support Line 24 hours a day, 7 days a week toll-free at 833-986-1919. Spanish-speaking operators available upon request.
Focus areas
24/7 free helpline
Fees
This is a free resource.
Location
N/A
Contact information
‍833.986.1919
Here for Texas Mental Health Navigation Line
This free helpline, run by the Grant Halliburton Foundation, connects callers to mental health services and resources tailored to their needs. This is not a crisis line, but rather a navigation line that helps anyone needing guidance about where to find support. Call 972-525-8181, Monday through Friday, 10 AM - 6 PM. Assistance in Spanish is available.
Focus areas
Free helpline
Fees
This is a free resource.
Location
N/A
Contact information
972.525.8181
Other low cost therapy services in Dallas
Grief and Loss Center of Northern Texas
Grief and Loss Center is a community nonprofit offering hope, purpose, and belonging to those in North Texas who are suffering from loss. Therapists provide unconditional acceptance, compassion, understanding, and confidentiality in a loving, nurturing environment. Services are offered to clients who are experiencing death or the anticipated death of loved ones: individual grief and loss support, group support, workshops, speakers, seminars, at-your-site grief support services, school on-campus grief groups, and more.
Focus areas
Grief, loss
Fees
Grief support services are provided at no charge for children ages 5 to 18 and their families who have experienced the death of a mother, father, sister, brother, grandparent or other loved one.
Location
4316 Abrams Rd
Dallas, TX 75214
Contact information
214.452.3105
Dallas Youth and Family Centers
This center provides mental health care for Dallas school district students and their families, as well as care to Dallas County residents ages 4 - 21 years through a partnership with Parkland Health Hospital System. Services include individual counseling, group counseling, family counseling, psychiatric consultation, and evaluations/assessments.
Focus areas
Students, youth, families, individual, group, family counseling
Fees
Some services require a fee and various methods of payment are accepted, including Medicaid, CHIP, Parkland Health Plus, private insurance, and sliding fees.
Location
9400 N Central Expy
Dallas, TX 75231
Contact information
972.925.3700
Mosaic Family Services
Mosaic provides a safe haven for survivors of human rights abuses, including human trafficking and domestic violence. The Multicultural Family Violence Program assists all survivors of family violence and other crimes through education, support services and community resources to increase safety and self-sufficiency. Mosaic provides culturally sensitive comprehensive client advocacy services for all survivors of family violence, sexual assault, child and elderly abuse, dating violence and other crimes. Services include: crisis intervention, counseling, safety planning, emotional support, transportation, interpretation/translation, information and referral to community resources, accompaniment to court and other appointments, and more.
Focus areas
Domestic and family violence
Fees
Victims of domestic abuse can call the 24/7 hotline and needed services will be provided for free.
Location
12225 Greenville Avenue
Suite 800
Dallas, TX 75243
Contact information
214.823.4434
UT Southwestern - Family Studies Center
The University of Texas Southwestern Medical Center's Family Studies Center offers therapy to individuals, couples, and families - many of whom suffer with child and adolescent problems, marital/partner issues, blended family troubles, multigenerational concerns, depression, anxiety, grief, stress, and medical illnesses. Their specialty is couple and family therapy. A sub-specialty of the Family Studies Center is medical family therapy, which has a specific focus on patients and family members dealing with chronic illnesses or disabilities, and the impact these challenges have on everyone.
Focus areas
Family and couples therapy, medical family therapy
Fees
Family Studies Center has a flat fee of $20 per session. Insurance is not accepted.
Location
8194 Fogelson Ln
Suite 100
Dallas, TX 75231
Contact information
214.891.6400