Finding an affordable therapist in Connecticut can be difficult. Most private practice therapists charge between $100 - $120+ per session and finding in-network therapists can be overwhelming: health insurance websites are often outdated and inaccurate, and those who are in-network are hardly ever accepting new patients because their services are so in-demand.
If you do not have the financial means to afford the typical Connecticut therapy fees, there are a number of ways to afford therapy on a budget, including sliding scales and using out-of-network benefits.
If sliding scales are still above what you can afford, below are institutes that offer need and income-based low cost therapy services, most provided by non-profits and therapist training institutions.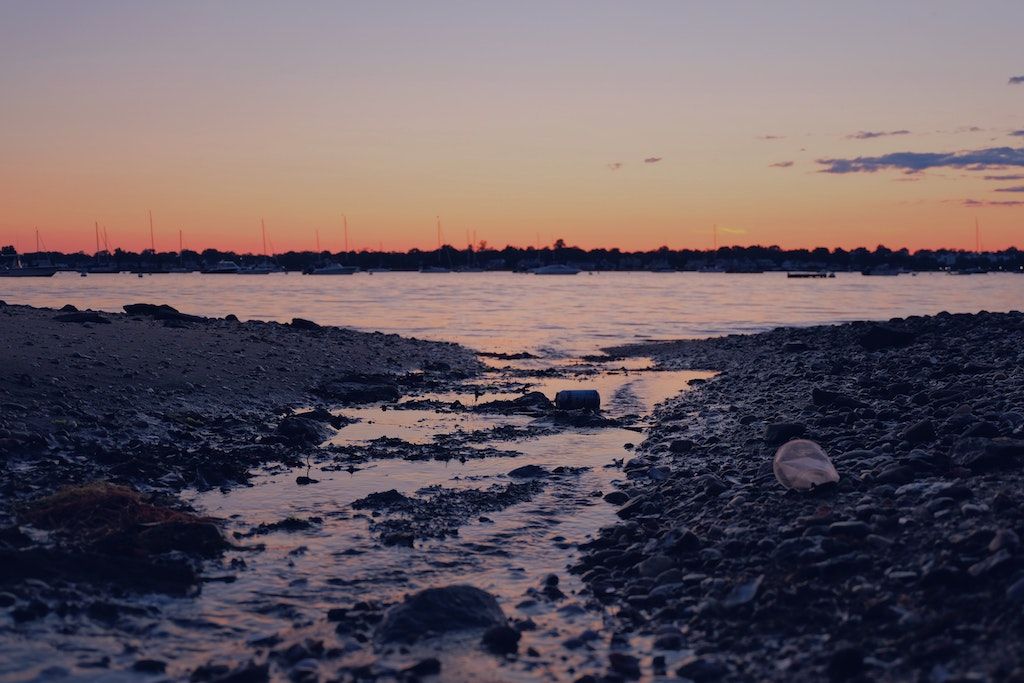 Low cost therapy for college students in Connecticut
The Psychological Services Clinic at University of Connecticut
The Psychological Services Clinic offers an array of mental health services to adults, teens, children, and families in eastern Connecticut. The Clinic is operated by the University of Connecticut as a training clinic for graduate students in Clinical Psychology. Services are provided by graduate students under the supervision of licensed clinical psychologists and faculty members in the department of Psychology. Short-term and intermediate length psychotherapy is available to children, teens, adults, couples, and families. Treatment is available for a variety of concerns including relationship and stress-related problems, depression, anxiety, eating disorders, post-traumatic stress disorder, and more.
Focus areas
Individual therapy, couples therapy, anxiety, depression, stress-related problems
Fees
The PSC charges for services on a sliding fee scale.
Location
Bousfield Building Annex, 2nd Floor
406 Babbidge Road, Unit 1020
Storrs, CT 06269-1020
Contact information
M - Th: 12pm to 8pm
860.486.2642
Family & Children's Agency
Family & Children's Agency (FCA) is a leading, nonprofit human service organization committed to building better lives by promoting individuals' social and emotional well-being. The agency provides strength-based, solution-focused services that meet the needs of clients, including children, families, youth, adults and seniors. Counseling services are provided by therapists experienced in individual, family, and/or group therapy. Therapists focus on the personal growth of clients, encouraging collaboration in a safe, respectful environment. Issues that therapists can work with include, depression, anxiety, life transitions, family challenges, grief and loss, and more.
Focus areas
Individual, family, and group therapy; depression, anxiety, life transitions
Fees
Most insurance plans are accepted. A sliding fee scale is also available.
Location
9 Mott Ave
Norwalk, CT 6850
Contact information
203.855.8765
Low cost therapy for LGBTQ folks in Connecticut
Triangle Community Center (TCC)
Triangle Community Center (TCC) is Fairfield County's leading provider of programming and resources to nurture growth and connection within the LGBTQ community. TCC provides in-house counseling services for the LGBTQ community. Counseling sessions are supervised by a Licensed Marriage and Family Therapist (LMFT) with advanced MFT students providing comprehensive counseling to individuals, couples, and families. Issues that may be addressed in counseling include, but are not limited to, coming out, depression, anxiety, substance abuse, relationships, self-esteem and self-acceptance, sexuality and gender identity, HIV/AIDS, and transitioning and trans health/identity.
Focus areas
LGBTQ+, individual counseling, case management
Fees
TCC does not accept insurance but fees for counseling services are on a generous sliding scale with fees starting as low as $5.00, depending on self-reported income.
Locations
650 West Avenue
Norwalk, CT 06850
Contact information
M - F: 10am to 6pm
203.853.0600
New Haven Pride Center
The purpose of New Haven Pride Center, formerly the New Haven Gay and Lesbian Community Center, is to provide educational, cultural and social enrichment for the LGBTQ+ community, its allies, and members in the Greater New Haven community. The Center is home to many different types of support groups, social groups, and community meetings. The goal for these groups is to provide different opportunities to come together, share experiences, and support one another. Most groups are peer-led, and encompass support for different identities such as bisexual, asexual, transgender, questioning gender, etc. There is also an LGBTQ+ friendly Narcotics Anonymous group, as well as youth support groups.
Focus areas
LGBTQ+, support groups
Fees
Contact each group's leaders for more information.
Location
84 Orange Street
New Haven, CT 06511
Contact information
203.387.2252
Low cost therapy in different languages in Connecticut
Connecticut Counseling Centers
Connecticut Counseling Centers, Inc. is a nonprofit that provides a full range of licensed outpatient substance abuse and mental health prevention, education and treatment services. The Outpatient Treatment Programs are licensed to treat individuals over the age of sixteen wishing to receive substance abuse evaluations, referrals, urine testing and outpatient counseling. Individual, couples, group, and family counseling are also provided by professionally trained, licensed and/or certified counselors. Counselors can assist with concerns such as anxiety, substance abuse, parenting, spousal, child and sexual abuse, and more. All programs are culturally sensitive and are offered as bilingual services for those patients more comfortable with a Spanish-speaking counselor.
Focus areas
Substance abuse, counseling, bilingual services
Fees
Self-payment, Medicaid and state financed insurances are accepted.
Location
4 Midland Road
Waterbury, CT 06705
Contact information
203.755.8874
Domestic Violence Crisis Center
The Domestic Violence Crisis Center is staffed by 50 individuals with years of experience and expertise in the field of domestic violence. Counselors, educators and attorneys provide advocacy in the court system and medical community and offer SafeHouses where victims and their children can be safe while making more permanent plans. Counselors provides crisis intervention, safety planning and individual and group counseling in both English and Spanish to anyone who may be experiencing domestic abuse or previously has been involved in an abusive relationship. DVCC services are for all victims of intimate partner violence, regardless of age, gender, race, culture, religion, sexual identity, socio-economic level or educational attainment. DVCC works with victims of intimate partner violence who are heterosexual, gay, lesbian, bisexual or transgender.
Focus areas
Domestic violence, intimate partner violence, LGBTQ, bilingual services
Fees
All services are without charge.
Location
16 River St
Norwalk, CT 6850
Contact information
203.853.0418
Low cost therapy for veterans in Connecticut
Make the Connection
Make the Connection is an online resource for veterans, their family members, and friends, who are seeking local support and treatment options for mental health. They provide information about signs and symptoms of topics such as alcohol or drug problems, eating disorders, chronic pain, feeling on edge, trouble sleeping, and many more. They also provide information about different medical conditions such as depression, anxiety, PTSD, bipolar, and schizophrenia. Make the Connection posts videos from other veterans about their experiences and life challenges since leaving the military.
Focus areas
Military veterans mental health information and resource locator
Fees
Make the Connection is a free resource
Location
N/A
Contact information
Veterans Crisis Line: 1.800.273.8255 (Press 1)
Low cost therapy for the homeless in Connecticut
Homes for the Brave
Homes for the Brave (HFTB) provides beds of transitional living for homeless Veterans and non-veterans. Alongside assigned Case Managers and Vocational Specialists, residents establish goals in the areas of housing, income, and self-determination. In addition, based on the individual's needs, they will also attend living skills classes, pre-employment workshops, and computer classes. HFTB's clinical program provides mental health services on-site for residential clients and for homeless Veterans utilizing the HFTB Veterans Service Center. Many of the Veterans served are either ineligible for clinical services at the VA or find it difficult to travel to VA medical campuses. A licensed psychologist provides oversight of all clinical programs. Clinical programming includes access to recovery-oriented individual and group therapy to address the mental health and substance abuse needs of homeless Veterans in the local Bridgeport community.
Focus areas
Transitional living, case management, mental health services, homeless, veterans and non-veterans
Fees
30% of income.
Location
655 Park Avenue
Bridgeport, CT 06604
Contact information
203.338.0669
Low cost therapy for older adults in Connecticut
Catholic Charities
Catholic Charities in Connecticut is a nonprofit focused on serving people of all faiths with an approach that focuses on children as the future, families as the backbone of society, and the elderly as the link to our roots. Services include bilingual counseling for adults, families, and children, family support, fatherhood support, domestic violence support, pregnancy counseling, family violence education, and more. Specific to older adults, the Senior Centers provide services to individuals 55 years and older. The centers are committed to assisting seniors by providing enriching and rewarding programs and services to help address their needs.
Focus areas
Children, adults, families, elderly, individual and group therapy
Fees
Contact the center for current rates. Subsidies and vouchers are accepted and available for those meeting eligibility guidelines.
Location
13 Wolcott St
Waterbury, CT 06702
Contact information
203.596.9359
Jewish Family Service of Greater New Haven
Jewish Family Service of Greater New Haven (JFSGNH) strengthens and improves individual, family, and community life by providing a wide range of social and human services. Professional counseling services are offered for individuals from all religions and backgrounds and at every life stage-from young children to seniors. Trained professional staff are skilled in guiding individuals from diverse backgrounds through life's difficult times—counselors can help clients approach challenges by defining goals, building communication skills, and improving stress management. Adult and senior services offered include individual counseling, couples counseling, family counseling, support groups, and separation and divorce issues.
Focus areas
Adults, older adults, children, individual and family counseling, support groups
Fees
A sliding scale is offered.
Location
1440 Whalley Ave
New Haven, CT 06515
Contact information
203.389.5599
Free helplines in Connecticut
2-1-1 of Connecticut
2-1-1 is a free, confidential information and referral service that connects people to essential health and human services 24 hours a day, seven days a week online and over the phone. 2-1-1 is fully certified in crisis intervention by the American Association of Suicidology and is certified by The Alliance of Information and Referral Systems (AIRS). 211 Connecticut is also available for many languages other than English. The 211ct.org website has built-in translation functionality with support for more than 30 languages (powered by Google Translate).
Focus areas
Free 24/7 helpline, referral service
Fees
This is a free resource.
Location
N/A
Contact information
2-1-1
Connecticut Alliance to End Sexual Violence Hotline
Connecticut Alliance to End Sexual Violence (The Alliance) is a statewide coalition of individual sexual assault crisis programs. The Alliance works to end sexual violence through victim assistance, community education, and public policy advocacy. Advocates provide free and confidential support to all survivors regardless of age, immigration status, race, ethnicity, nationality, sexual orientation, gender identity or expression, or religious and spiritual beliefs. Advocates are available to be reached 24/7 at the Alliance's statewide toll free hotline.
Focus areas
24/7 sexual violence hotline
Fees
This is a free resource.
Location
N/A
Contact information
888.999.5545 (English)
888.568.8332 (Spanish)
Reach Out CT
Reach Out CT is a free support line staffed by compassionate listeners who want to listen and help. This line is available: Monday to Thursday 8:30am to 7pm; Friday 8:30am to 6pm; Saturday and Sunday 11am to 7pm. The line is run by resourceful mental health call specialists who speak English and Spanish. The staff relies on a combination of emotional support training, an extensive list of statewide resources, and lived experience to be able to relate to, and help, our callers. There is no guarantee that callers will get to speak with the same call specialist every time. Reach Out CT is not a counseling service. Reach Out CT is not for crisis calls or emergency calls.  Connecticut residents should continue to utilize 211 and/or 911 for those calls.
Focus areas
Free support line, listening line, emotional support
Fees
This is a free resource.
Location
N/A
Contact information
844.TALK.4CT
Other low cost therapy services in Connecticut
Child & Family Agency Of Southeastern Connecticut
The Child & Family Agency Of Southeastern Connecticut's programs deal with children's mental health, children's physical health care, the prevention of child abuse, the treatment of family violence, teen pregnancy, childcare, and parent education. Integrated mental health services include comprehensive assessment and immediate assignment to the appropriate service(s): individual, family, and/or group therapy; psychiatric evaluation and medication management; school-based and intensive in-Home treatment.
Focus areas
Children, families, adolescents
Fees
A sliding scale is offered so that no one will be refused service for financial reasons.
Location
591 Poquonnock Road
Groton, CT 06340
Contact information
860.437.4550
Connecticut Junior Republic Association
The Connecticut Junior Republic's Wellness Center Programs provide behavioral and mental health services for children, youth and families at many CJR locations across the state. Staffed by skilled clinicians, CJR's Wellness Center resources include psychiatrists, Marriage and Family Therapists, Licensed Clinical Social Workers and Licensed Professional Counselors who are equipped to help children, youth and families address an array of concerns, including: substance abuse issues, behavioral and conduct issues, family conflict issues, family mediation issues, developmental adjustment issues, school-related issues, parenting issues, and trauma-related issues. The Wellness Center staff is trained to work with particularly challenging at-risk and special needs young people and their families, and a number of CJR clinicians are certified in Trauma-Focused Cognitive Behavioral Therapy (TFCBT).
Focus areas
Children, youth, families, substance abuse, school-related issues, trauma
Fees
Set fees can be inquired about by contacting the clinic.
Location
168 South Main Street
Torrington, CT 06790
Contact information
860.482.7600
Bridge Family Center
The Bridge Family Center is a nonprofit that provides a broad range of services for children and families throughout the Greater Hartford area. The Bridge offers a safe haven for children and families in crisis as well as positive, healthy intervention and prevention programs. Counseling centers support children, families, and adults through therapy. School-based programs, emergency in-school counseling response, positive youth development programs, mentoring, and parenting services are also offered. Resources for support for young children and parents offer parent education, in-school support groups for children going through divorce or separation, reading readiness programs, developmental screenings, after-school learning and enrichment activities, before- and after-school daycare for preschoolers, social skills groups, and early childhood intervention programs.
Focus areas
Families, children, crisis intervention and prevention, counseling
Fees
As a designated Outpatient Psychiatric Clinic for Children (OPCC), the Bridge accepts many private health insurance plans, as well as Medicaid, Medicare, and TriCare North. For those whose insurance does not cover counseling, the center will adjust fees to an affordable level.
Location
1022 Farmington Ave
West Hartford, CT 06107
Contact information
860.521.8035