Finding an affordable therapist in Columbus can be tough. Most private practice therapists charge between $120 - $150+ per session and finding in-network therapists can be overwhelming: health insurance websites are often outdated or inaccurate, and those therapists who are in-network often have full practices because their services are so sought after.
If you do not have the financial means to afford the typical Columbus therapy fees, there are a number of ways to afford therapy on a budget, including sliding scales and using out-of-network benefits.
If sliding scales are still above what you can afford, below are institutes that offer need and income-based low cost therapy services, most provided by non-profits and therapist training institutions.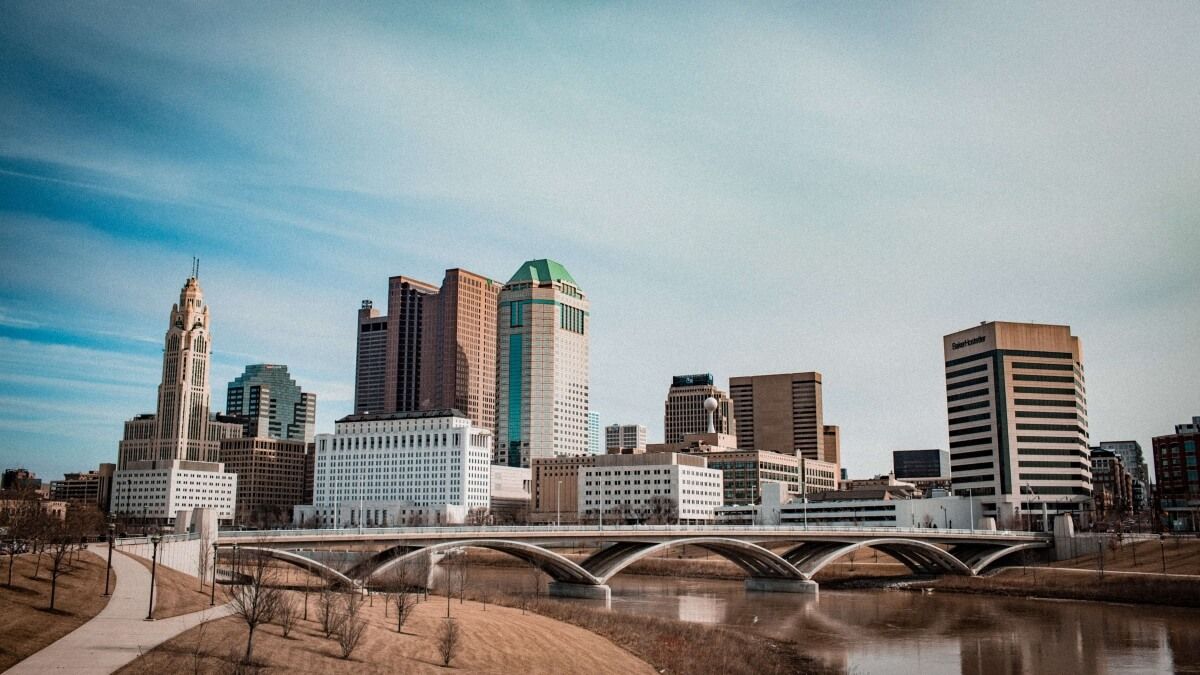 Low cost therapy for college students in Columbus
OSU Dept. of Psychology - Psychological Services Center
The Psychological Services Center (PSC) provides evidence-based psychological treatments for a range of issues, including depression, anxiety, substance use, coping with chronic medical conditions, PTSD, OCD, personality disorders, and more. The Addiction Recovery Clinic offers evidence-based treatments for people struggling with addiction and mental health concerns. Both individual and group therapy treatments are provided. The Behavioral Medicine Clinic at the Psychological Services Center is affiliated with the Ohio State University Wexner Medical Center (OSUWMC). The CBT Clinic at the Psychological Services Center is the general adult treatment clinic. Our focus is on developing, training, and delivering state-of-the-art cognitive-behavioral therapy.
Focus areas
Individual, group therapy, depression, anxiety, substance abuse, free counseling
Fees
As this is a training clinic for the students in the Psychology Graduate program, all services are offered for free to adults (18 and older) in the surrounding Columbus Area. The PSC does not participate in any insurance panels and never charges for services.
Location
1835 Neil Ave.
Columbus, OH 43210
Contact information
614.292.2345
Low cost therapy for LGBTQ folks in Columbus
OSU Couple and Family Therapy Clinic
The Ohio State University Couple and Family Therapy Clinic, is housed in the Department of Human Sciences, Human Development and Family Science Program in the College of Education and Human Ecology. The Clinic serves individuals, couples and families of the university and greater Columbus communities. Individual, couples, and family counseling are provided. Therapists are experienced in working with the LGBTQ community.
Focus areas
Individual, couples, family counseling, LGBTQ
Fees
The clinic does not take insurance. A sliding fee scale is used, from $10-$115 depending on income and number of dependents. OSU Students pay $10 per session.
Locations
1080 Carmack Rd
Columbus, OH 43210
Contact information
614.292.3671
Low cost therapy in different languages in Columbus
Crossroads Counseling Center
Crossroads has served the Central Ohio community since 2002, bringing together therapists with a variety of rich educational and professional experiences. Adults, children, adolescents are served. Individual, group, marital and family therapy are provided. Bilingual services are offered—services for adults is available for those in the community whose primary language is Spanish.
Focus areas
Individual, marital, family, group therapy, Spanish
Fees
For those without insurance, requests can be made to apply for reduced fees. Proof of household income and number in family must be submitted with the application.
Location
3620 N. High St, Suite 107
Columbus, OH 43214
Contact information
614.263.8161
Low cost therapy for veterans in Columbus
Make the Connection
Make the Connection is an online resource for veterans, their family members, and friends, who are seeking local support and treatment options for mental health. They provide information about signs and symptoms of topics such as alcohol or drug problems, eating disorders, chronic pain, feeling on edge, trouble sleeping, and many more. They also provide information about different medical conditions such as depression, anxiety, PTSD, bipolar, and schizophrenia. Make the Connection posts videos from other veterans about their experiences and life challenges since leaving the military.
Focus areas
Military veterans mental health information and resource locator
Fees
Make the Connection is a free resource
Location
N/A
Contact information
Veterans Crisis Line: 1.800.273.8255 (Press 1)
Supportive Services for Veteran Families (SSVF)
Supportive Services for Veteran Families (SSVF) helps and supports low-income veterans who are homeless, at risk of homelessness and/or need help transitioning to permanent housing. The program aims to prevent homelessness and ensure housing stability among our community's veterans and their families. Ongoing individual and family support is provided in the form of housing counseling, personal financial planning, healthcare referrals, help with childcare, temporary financial assistance, transportation, daily living needs, and more.
Focus areas
Veterans, homeless, families, housing services, counseling, referrals
Location
624 Harmon Avenue
Columbus, Ohio 43223
Contact information
614.629.9960
Low cost therapy for the homeless in Columbus
Southeast Inc.
Southeast Inc. is a comprehensive provider of mental health, chemical dependency, healthcare, and homeless services assisting diverse populations regardless of their economic status. Services include residential housing treatment homes, individual and group counseling, case management, alcohol and drug addiction treatment, mobile psychiatric outreach, services for homeless persons, homeless community treatment teams, and more.
Focus areas
Homeless, substance abuse, housing services, case management
Fees
Southeast serves all patients and clients regardless of inability to pay and will not deny access to services. Discounts for services are available depending on income and family size. Medicaid, Medicare and many insurance options are also accepted.
Location
16 W Long St.
Columbus, OH 43215
Contact information
614.225.0990
Huckleberry House
Huckleberry House works with Central Ohio's youth and families who are dealing with some of the most difficult problems imaginable. Issues like abuse, violence, neglect, poverty, and homelessness. No matter how hopeless the situation may seem, Huckleberry House offers proven programs and committed people who know how to help young people and families take control of their lives. A crisis shelter and a transitional living program are provided. Counseling services are available to youth ages 12 to 22 and their families. Therapists help youth and families address a wide range of issues including anger, anxiety, behavioral concerns, crisis situations, depression, family conflict, parenting, school problems, stress management, trauma and PTSD, and more.
Focus areas
Homeless, psychiatric services, case management, transportation
Fees
Counseling services are free to families served. Those with Medicaid will be covered through that. The cost for those without insurance is covered by the Alcohol, Drug, and Mental Health Board of Franklin County.
Locations
1421 Hamlet St.
Columbus, OH 43201
Contact information
614.294.8097
Low cost therapy for older adults in Columbus
Jewish Family Services
Jewish Family Services uses a person-centered approach to tailor services to meet the complex needs of the individuals and families who come through our doors. The goal has always been to provide the necessary support and skills to empower a person and families to create a vibrant, connected and sustainable community. Counseling is provided to individuals of all ages. Specifically for older adults and caregivers, specialized services are provided by licensed social workers who offer consultation, friendly volunteer visitors, referrals and linkage, counseling and supportive planning for independent living, and service navigation for caregivers.
Focus areas
Individuals, families, older adults, caregivers
Fees
Medicare and Medicaid are accepted. A sliding fee scale is offered.
Location
1070 College Avenue
Columbus, OH 43209
Contact information
614.231.1890
Free helplines in Columbus
Ohio CareLine
The Ohio CareLine is a toll-free emotional support call service created by the Ohio Department of Mental Health and Addiction Services and administered in community settings. Behavioral health professionals staff the CareLine 24 hours a day, 7 days/week. They offer confidential support in times of personal or family crisis when individuals may be struggling to cope with challenges in their lives. When callers need additional services, they will receive assistance and connection to local providers.
Focus areas
24/7 free helpline
Contact information
800.720.9616
HelpLine
This line serves 8 counties in Ohio. 24-hour, confidential crisis and support phone and text lines provide immediate help and support to individuals, families, and friends of people in emotional crisis. HelpLine specialists are trained in listening and have over 4,000 community resources to help callers through their situation. Specialists can help link people in the service areas to emergency and ongoing mental health, substance use recovery and other support services. Specialists offer non-judgmental emotional support and problem solving around issues such as financial stress, domestic violence, loneliness, abuse, family issues, sexual assault, depression, suicide, grief and loss, and anything else.
Focus areas
24/7 free crisis and support line
Contact information
740.369.3316 or 419.947.2520 or 800.684.2324.
Other low cost therapy services in Columbus
OhioGuidestone
OhioGuidestone works for every person and family to reach happiness. With family services, OhioGuidestone leads children, parents, and individuals towards ways to change their situations for the better. Addiction recovery programs, support groups, medication-assisted treatment, counseling services, psychiatric services, school-based services, residential treatment services, and more, are provided.
Focus areas
Adults, children, parents, addiction, counseling, support groups
Fees
Medicaid and most private insurance are accepted. Sliding fee scale is also offered.
Location
195 N Grant Ave Ste. 250
Columbus, OH 43215
Contact information
888.522.9174
Directions For Youth & Families
Directions for Youth & Families offers programs that provide community-based treatment and prevention services that emphasize commitment to the family, school, and work. Services are provided through innovative programs that are resiliency-oriented, trauma-informed and focus on the reduction of self-defeating behaviors and assisting youth, adults and families in leading positive and productive lives. Services provided include mental health assessments and counseling, sexual abuse survivors, drug and alcohol abuse, domestic violence, parenting resources, and more.
Focus areas
Individual, couples, family, group therapy, equine therapy, child and adolescent
Fees
Services are provided without cost to participants or are offered on a sliding fee scale.
Location
657 South Ohio Avenue
Columbus, OH 43205
Contact information
614.294.2661
Spirit of Peace Clinical Counseling
As licensed professional Christian clinicians, Spirit of Peace strives to provide compassionate, confidential, and individualized counseling services to enhance and integrate the emotional, physical, social, and spiritual well-being of the individual, couple, or family. The goal is for clients to regain a sense of balance in their daily living and learn to lead more meaningful lives. The team is comprised of Licensed Professionals and Master's level interns who provide services to help individuals, couples, and families seek change for behavioral, mental, and emotional disorders. Counselor trainees are under direct supervision of our licensed professionals.
Focus areas
Individual, couples, family therapy
Fees
Many insurances are accepted. Interns work with low-income families or those without insurance to provide reduced fee counseling services. All licensed professionals also reserve space in their schedules for reduced fee counseling services and each clinician can assist in determining eligibility.
Location
1170 Old Henderson Rd
Columbus, OH 43220
Contact information
614.442.7650