Finding an affordable therapist in Cincinnati can be tough. Most private practice therapists charge between $120 - $150+ per session and finding in-network therapists can be overwhelming: health insurance websites are often outdated or inaccurate, and those therapists who are in-network often have full practices because their services are so sought after.
If you do not have the financial means to afford the typical Cincinnati therapy fees, there are a number of ways to afford therapy on a budget, including sliding scales and using out-of-network benefits.
If sliding scales are still above what you can afford, below are institutes that offer need and income-based low cost therapy services, most provided by non-profits and therapist training institutions.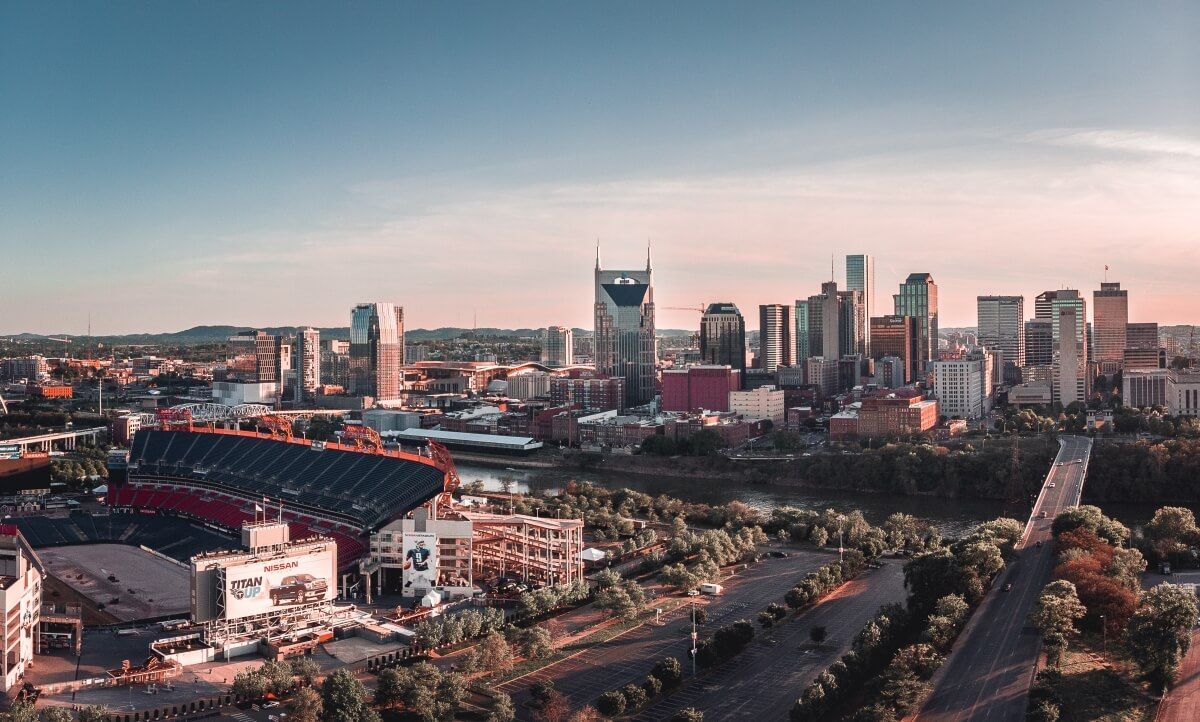 Low cost therapy for college students in Cincinnati
Cincinnati Christian University Counseling Center
The Cincinnati Christian University Counseling Center exists to meet two specific purposes: to provide hands-on training and experience for professional counselor trainees who are students enrolled in the Master of Arts in Counseling (MAC) degree program at Cincinnati Christian University, and to provide affordable, quality counseling services for the local community and the University. The CCU Counseling Center provides individual, couples, family, and group counseling, career counseling, Christian counseling, crisis intervention, assessments, referrals to other resources, and educational presentations. Therapists providing counseling services are appropriately trained and closely supervised by an independently licensed supervising counselor.
Focus areas
Individual, couples, family, group counseling, career counseling
Fees
All counseling services are free for students, staff and faculty at the university. For the greater Cincinnati community, fees are on a sliding scale between $10 to $35.
Location
2700 Glenway Avenue
Cincinnati, OH 45204
Contact information
513.244.8193
Low cost therapy for LGBTQ folks in Cincinnati
Embrace Recovery & Wellness Center
Embrace Recovery and Wellness Center (ERWC) offers counseling and wellness services to adolescents (12+) and adults that are designed to treat the whole person - not just the symptoms. Individual, couples, family and group therapy are provided. Embrace Recovery and Wellness Center honors and celebrates all individuals and families within the LGBTQIA community, and create a safe and non-judgmental space for anyone within this community. LGBTQIA Affirmative Therapists do not attempt to eliminate or change any gender or sexual related activity. Conversely, LGBTQIA Affirmative Therapists (Gender & Sexual Identity Affirming) work collaboratively to meet individual goals while embracing and celebrating unique identities. Therapists working with gender and sexual minorities have specialized trainings, certifications, and experience working with LGBTQ+ clients.
Focus areas
Individual, couples, family, group therapy, LGBTQIA affirmative
Fees
Many insurances are accepted. Those who have difficulty affording therapy can call to discuss options to make counseling more affordable.
Locations
11440 Hamilton Avenue
Cincinnati, OH 45231
Contact information
513.648.9596
Low cost therapy in different languages in Cincinnati
Central Clinic
Central Clinic Behavioral Health provides training opportunities for psychiatric residents from the Department of Psychiatry at the University of Cincinnati's College of Medicine. Clinical counseling and assessment are provided to assist individuals experiencing life crisis and/or serious mental illness. Individual, couples, family, group therapy are provided, as well as psychological testing, case management, and psychiatric medication services. Counseling is also provided for children. In addition, services are provided to Spanish speaking children and families.
Focus areas
Individual, couples, family, group therapy, Spanish-speaking
Fees
Medicare and Medicaid are accepted. A sliding fee scale is also offered.
Location
311 Albert Sabin Way
Cincinnati, OH 45229
Contact information
513.558.8888
Low cost therapy for veterans in Cincinnati
Make the Connection
Make the Connection is an online resource for veterans, their family members, and friends, who are seeking local support and treatment options for mental health. They provide information about signs and symptoms of topics such as alcohol or drug problems, eating disorders, chronic pain, feeling on edge, trouble sleeping, and many more. They also provide information about different medical conditions such as depression, anxiety, PTSD, bipolar, and schizophrenia. Make the Connection posts videos from other veterans about their experiences and life challenges since leaving the military.
Focus areas
Military veterans mental health information and resource locator
Fees
Make the Connection is a free resource
Location
N/A
Contact information
Veterans Crisis Line: 1.800.273.8255 (Press 1)
Low cost therapy for the homeless in Cincinnati
Greater Cincinnati Behavioral Health Services
GCBHS counselors help with various life issues or chronic mental health struggles, including trauma, depression, anxiety, mental illness, disabilities, grief and loss, substance abuse, relationship problems, domestic violence and conflicts at home, school, or work. GCBHS has programs designed to help homeless people who have severe mental illness. Services partner with area shelters and other community organizations to help homeless individuals connect to mental health and other services. GCBHS works to get housing for clients before, or concurrently with, clinical interventions — to serve people with chronic mental illness and chronic homelessness and help them live successfully in their communities. The goal is to give this population the support, treatment, and hope that they need to thrive.
Focus areas
Mental health, trauma, substance abuse, homeless
Fees
A sliding fee scale is offered.
Location
7162 Reading Road
Suite 400
Cincinnati, OH 45237
Contact information
513.947.7000
Talbert House
Talbert House is a community-wide nonprofit network of services focusing on prevention, assessment, treatment, and reintegration. Services are provided at multiple sites throughout Southwest Ohio for children, adults, and families. The Housing service programs assist adults, veterans and families who need housing and other supportive services to maintain their independence. Talbert House offers sober independent living, shelter housing, transitional housing, supportive housing services and permanent supportive housing.
Focus areas
Homeless, housing and support services, veterans, families
Fees
A sliding fee scale is offered.
Locations
4760 Madison Road
Cincinnati, OH 45227
Contact information
513.338.8596
Low cost therapy for older adults in Cincinnati
Catholic Charities SouthWestern Ohio
Catholic Charities offers a wide-range of social services to serve people of all faiths and income levels. Mental health counseling seeks to help those suffering from emotional, behavioral and other mental issues. Issues that therapists can help with include stress management, anxiety, depression, grief and loss, relationship issues, substance abuse, and more. Senior services are offered to older adults and caregivers.
Focus areas
Older adults, caregivers, stress management, grief and loss, relationship issues
Fees
The center accepts Anthem, Humana and Medicaid, and offers a sliding fee scale for clients with no insurance.
Location
10700 Montgomery Road
Cincinnati, OH 45242
Contact information
513.489.8898
Free helplines in Cincinnati
Ohio CareLine
The Ohio CareLine is a toll-free emotional support call service created by the Ohio Department of Mental Health and Addiction Services and administered in community settings. Behavioral health professionals staff the CareLine 24 hours a day, 7 days/week. They offer confidential support in times of personal or family crisis when individuals may be struggling to cope with challenges in their lives. When callers need additional services, they will receive assistance and connection to local providers.
Focus areas
24/7 free helpline
Contact information
800.720.9616
HelpLine
This line serves 8 counties in Ohio. 24-hour, confidential crisis and support phone and text lines provide immediate help and support to individuals, families, and friends of people in emotional crisis. HelpLine specialists are trained in listening and have over 4,000 community resources to help callers through their situation. Specialists can help link people in the service areas to emergency and ongoing mental health, substance use recovery and other support services. Specialists offer non-judgmental emotional support and problem solving around issues such as financial stress, domestic violence, loneliness, abuse, family issues, sexual assault, depression, suicide, grief and loss, and anything else.
Focus areas
24/7 free crisis and support line
Contact information
740.369.3316 or 419.947.2520 or 800.684.2324.
Other low cost therapy services in Cincinnati
Child Focus, Inc. - Comm. Mental Health Mt. Carmel
The mission of Child Focus, Inc. is to join with communities in improving the quality of life for children, families and adults. Counseling, or therapy, involves a collaborative relationship between a therapist and an individual, family, or group, with the goal of problem resolution. The approach varies according to the client needs. The intent is to help the client or family change behavior or make decisions that will improve the quality of their life. Therapy is usually provided in a private office setting. Group therapy is provided based on presenting concerns.
Focus areas
Adults, children, families, individual, family, group therapy
Fees
Insurance and Medicaid is accepted. Fees are based on a sliding fee scale.
Location
551 Cincinnati-Batavia Pike
Cincinnati, OH 45244
Contact information
513.752.1555
Crossroad Health Center
Crossroad provides mental health counseling provided through its partners, Greater Cincinnati Behavioral Health Services and Children's Home. Crossroad Health Center provides primary health care to children and adults in Greater Cincinnati. Crossroad strives to provide care that treats the whole person -- body, mind and spirit.
Focus areas
Mental health counseling, primary health care
Fees
Crossroad provides a sliding fee scale for patients with no insurance, with a minimum co-pay of $15. Medicaid, Medicare, most commercial insurances and self-pay are accepted.
Location
5 E. Liberty Street
Cincinnati, OH 45202
Contact information
513.381.2247
St. Aloysius
St. Al's is an integrated network of mental health and specialized education solutions for children and adolescents in Southwest Ohio, providing resources needed to manage the impact of trauma and move beyond it. St. Al's compassionate, highly-trained therapists, case managers, teachers and physicians provide access to a full range of clinical, education, and medication services for youth ages 4 through 17. A child benefits most when therapy providers work together with a family to determine what is needed and where a child's needs can most effectively be met.
Focus areas
Children, adolescents, therapy, case management, education, medication
Fees
Medicaid is accepted.
Location
559 Old State Route 74
Cincinnati, OH 45244
Contact information
513.242.7600