Finding an in-budget therapist in Charlotte can be a chore. Many private practice therapists charge between $120 - $150+ per session and finding in-network therapists can be especially tough: health insurance websites are often outdated and inaccurate, and those who are in-network are rarely, if ever, accepting new patients because their services are so in-demand.
If you don't have the financial means to afford the typical Charlotte therapy fees, there are a number of ways to afford therapy on a budget, including sliding scales and using out-of-network benefits.
If sliding scales are still above your budget, below are options that offer need- and income-based low-cost therapy services, most provided by non-profits and therapist training institutions.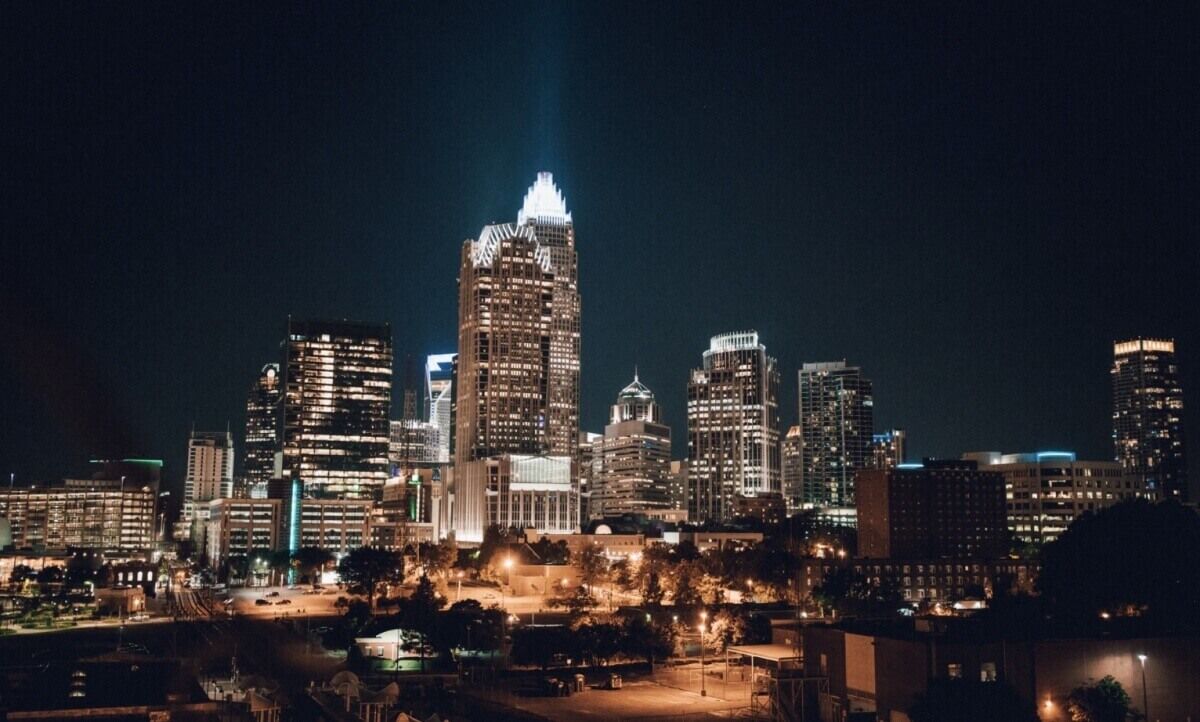 Low cost therapy for college students in Charlotte
Pfeiffer's Marriage and Family Therapy Clinics
Pfeiffer Institute for Marriage and Family Therapy (PIMFT) and Pfeiffer Institute Reach are therapy clinics established to provide training opportunities for master's level graduate students in the Marriage and Family Therapy (MFT) Program at Pfeiffer University. Therapist interns provide direct services for individuals, couples, families, and groups. Therapy services are provided for depression and anxiety, grief counseling, work and career issues, stress management, life transitions, and more.
Focus areas
Individuals, couples, families, groups
Fees
Students and faculty from local colleges and universities receive a discounted rate of $15 per session. The cost per therapy session for non-affiliated clients is $30 per 50-minute session.  For those in financial need, a sliding scale fee is available after the initial session.
Location
600 Airport Boulevard, Suite 600
Morrisville, NC 27560
Contact information
919.941.2900
Low cost therapy for LGBTQ folks in Charlotte
Time Out Youth Center
Time Out Youth's counseling program is designed to offer free mental health services to LGBTQ youth ages 11-23. Access to inclusive, relevant, and affirming mental health services can directly reduce depression, anxiety, and feelings of isolation among LGBTQ youth. Time Out Youth Center offers free individual, couples and family counseling to LGBTQ youth and their support systems. Youth under the age of 18 must have signed parent/guardian consent to participate in counseling services.
Focus areas
LGBTQ+, youth
Fees
These services are free of charge. The center prioritizes providing services to LGBTQ youth who do not have insurance or financial resources to receive counseling from other places, or those who are currently experiencing housing instability.
Location
3800 Monroe Road,
Charlotte, NC 28205
Contact information
704.344.8335
Transcend Charlotte
Transcend Charlotte aims to create a safe, trauma-informed space for transgender & LGBTQ adults as well as those impacted by oppression and/or trauma. Transcend Counseling specializes in working with transgender individuals, survivors of sexual abuse or assault and other traumatic experiences, and individuals struggling with depression, anxiety (generalized anxiety, PTSD, social anxiety, etc.) and other mental health issues.
Focus areas
LGBTQ, trauma, sexual assault
Fees
Transcend does not accept insurance, but offers a reduced fee program for individuals based on income level and/or financial hardship.
Location
3800 Monroe Rd Suite B
Charlotte, NC 28205
Contact information
704.980.8509
Low cost therapy in different languages in Charlotte
Thriveworks
At Thriveworks Charlotte, clients are welcomed no matter who they are and what their current emotional state. Counselors believe that everyone can benefit from counseling and addressing life's challenges in an environment that is both professionally-informed and judgement-free. Some common situations that bring people into Thriveworks include recovering from addiction, living with someone with substance use disorder, thoughts of suicide, marital trouble, loss of a job, difficulty in school, inability to focus, chronic fatigue, difficulty sleeping, eating disorders, LGBTQ couples and individuals, and sociocultural healing. Spanish-speaking counseling is provided.
Focus areas
Individual, couples, assessments, Spanish-speaking
Fees
Thriveworks is in network with most insurance plans. For those without insurance, fees vary by location and provider. For Charlotte, many providers charge less than $100 per session.
Location
4412 Park Rd
Charlotte, NC 28209
Contact information
980.581.3061
Low cost therapy for veterans in Charlotte
Make the Connection
Make the Connection is an online resource for veterans, their family members, and friends, who are seeking local support and treatment options for mental health. They provide information about signs and symptoms of topics such as alcohol or drug problems, eating disorders, chronic pain, feeling on edge, trouble sleeping, and many more. They also provide information about different medical conditions such as depression, anxiety, PTSD, bipolar, and schizophrenia. Make the Connection also posts videos from other veterans about their experiences and life challenges since leaving the military.
Focus areas
Military veterans mental health information and resource locator
Fees
Make the Connection is a free resource
Location
N/A
Contact information
Veterans Crisis Line: 1.800.273.8255 (Press 1)
Agape Christian Counseling
Agape Christian Counseling's mission is to provide professional counseling from a Christian perspective to bring about healing to individuals, couples and families in the greater Charlotte area. Counseling for veterans is provided, and therapists are trained in issues such as grief, trauma, anxiety, depression, substance abuse, self-esteem and body image issues, men's issues, self-injury, sexual addiction and more. Other services include family counseling, pre-marital counseling, marriage counseling, counseling for children and teenagers, counseling for caregivers, and counseling for survivors of human trafficking.
Focus areas
Veterans, substance abuse, grief, trauma
Fees
Agape takes many insurances. For those without insurance, Agape may be able to help through the generosity of individual donors to scholarship funds.
Location
2124 Crown Centre Dr #400
Charlotte, NC 28227
Contact information
704.849.0144
Low cost therapy for the homeless in Charlotte
Catholic Charities Diocese of Charlotte
Catholic Charities is a faith-based nonprofit offering services and programs such as counseling, food and clothing, refugee resettlement and assistance, immigration, social concerns and advocacy, and more. The goal is to serve the poor, the vulnerable, and those in need of  services. Services are available to all people regardless of their age, race, ethnicity, religious affiliation, or economic/social background. Free confidential counseling is offered. Assessments for referrals for medical, housing, and financial needs are also provided.
Focus areas
Counseling, food and clothing, housing and financial needs referrals
Fees
Services are free or based on a sliding fee scale depending on income.
Location
1123 S Church St
Charlotte, NC 28203
Contact information
704.370.3262
SABER Treatment Program
The Urban Ministry Center operates SABER, a 9-month drug and alcohol treatment program (3 mos. Intensive) for 64 homeless men a year. Each individual receives three months of intensive outpatient treatment, followed by six months of continuing care. Broken lives are rebuilt through three months of therapy, which includes job training and acquisition, individual therapy, cognitive behavioral therapy, relapse prevention, anger management, yoga and meditation. Clients begin looking for work and many obtain full-time employment during continuing care. SABER includes 18 four-bedroom apartments on Central Avenue, donated by the CentroBono Foundation.
Focus areas
Homeless men, drug and alcohol treatment
Fees
SABER costs $500 per person per month.
Location
945 North College Street
Charlotte, NC 28206
Contact information
704.347.0278
Low cost therapy for older adults in Charlotte
Jewish Family Services of Greater Charlotte
Jewish Family Services provides comprehensive integrated social services that help members of the Charlotte community in the most effective, compassionate way possible, providing people of all ages, religions and socio-economic backgrounds with the encouragement and tools they need to become productive and self-reliant. Counseling is provided confidentially for people of all ages and income levels. Whether clients are facing divorce, concerns about aging, anxiety, illness, unemployment, or one of life's other stressors, therapists can help bring about needed change and long-term solutions. Jewish Family Services also provides senior adult specific programs to address the mental and emotional challenges of aging.
Focus areas
Counseling, senior adults, aging
Fees
JFS offers many services to clients at no fee, including case management, support groups, senior outreach, many workshops, and more. Services that do have fees are therapy and some classes and workshops. JFS takes insurance and Medicare and Medicaid for therapy services. Reduced fees may also be available.
Location
5007 Providence Rd # 105
Charlotte, NC 28226
Contact information
704.364.6594
Free helplines in Charlotte
NAMI North Carolina
The National Alliance on Mental Illness (NAMI) NC's hotline is 1.800.451.9682 (or text at 919.999.9527) and can be reached for crisis resources and information.
Focus areas
Free helpline
Contact information
1.800.451.9682
Hope4NC Helpline
The Hope4NC Helpline (1.855.587.3463) connects North Carolinians to additional mental health and resilience supports that help them cope and build resilience during times of crisis.
Focus areas
Free helpline
Contact information
1.855.587.3463
Other low cost therapy services in Charlotte
Kinder-Mourn
KinderMourn provides hope for bereaved parents, grieving children and teens by offering support and counseling programs, creating awareness of bereavement issues and empowering the community to effectively assist those who have suffered an unthinkable loss. Individual counseling, support groups, and workshops are provided for grieving parents and grieving children and teens. There is also an Empty Arms Program, which serves those who have experienced the death of a baby from early pregnancy through newborn death.
Focus areas
Grief, loss
Fees
There is no charge for the initial visit and fees for additional services are based on a sliding fee scale.
Location
1320 Harding Pl
Charlotte, NC 28204
Contact information
704.376.2580
Alternative Living Solutions of NC
Alternative Living Solutions of North Carolina is a non-profit with a goal of helping people move towards healing and wholeness in a life-affirming and meaningful way. Alternative Living Solutions has a variety of programs, with the main program being Outpatient Mental Health and Substance Abuse. These services are for individuals of all ages with mild to severe mental health issues. Marriage counseling, family counseling, and psychological evaluations are provided. Additionally, Alternative Living Solutions offers peer support services, and mentoring programs for youth.
Focus areas
Individual, family, marriage counseling, substance abuse
Fees
Many major insurances, including Medicaid and Medicare are accepted. There are special self pay rates for the uninsured. For the walk-in counseling center, there are no fees and no insurance is needed.
Location
10130 Mallard Creek Rd, Suite 140
Charlotte, NC 28262
Contact information
704.612.0566
Turning Point Family Services
Turning Point Family Services provides a variety of mental health services designed for children, families and adults. Counseling services are provided to individuals of all ages, families, or groups. Models of therapy utilized include Parent-Child Interaction Therapy (PCIT), Trauma-Focused Cognitive Behavioral Therapy (TFCBT), Cognitive Processing Therapy (CPT), and Eye Movement Desensitization & Reprocessing (EMDR). Substance abuse intensive outpatient treatment is also offered.
Focus areas
Adults, children, families, substance abuse
Fees
The agency accepts many insurance, including Medicaid and Medicare. Private pay services are available at a discounted rate for those who cannot afford services, do not have insurance or do not wish to use insurance.
Location
145 Scaleybark Rd
Charlotte, NC 28209
Contact information
800.311.7072
Thompson Child & Family Focus
Thompson Child & Family Focus is an organization providing comprehensive education, treatment, and care for those in need. Thompson offers counseling services for children, adolescents, adults, and families. Issues commonly addressed in counseling include depression, anxiety, anger management, trauma and PTSD, family conflict, divorce, sexually acting out, school behaviors, poor social skills, communication issues, pre-marital counseling, marital issues, and more. Youth who participate in counseling at Thompson also have access to a board-certified Child Psychiatrist for a medication evaluation and/or ongoing medication management.
Focus areas
Adults, children, adolescents, families
Fees
Counseling is offered to clients with private insurance or Medicaid.
Location
769 N Wendover Rd
Charlotte, NC 28211
Contact information
704.376.7180
Presbyterian Psychological Services  
Presbyterian Psychological Services is a faith-based mental health service provider, serving people of all ages, genders, races, ethnicities, faiths or no faith, and sexual orientations. Adult psychotherapy is provided, as well as therapy for children, adolescents, parents, and families. Other areas of speciality include substance abuse , couples counseling, eating disorders, and trauma.
Focus areas
Adults, adolescents, couples, groups, families
Fees
Presbyterian accepts many insurance plans and have sliding scale fees. They do not accept Medicaid or Medicare.
Location
5203 Sharon Rd
Charlotte, NC 28210
Contact information
704.554.9900