Finding an affordable therapist in Boulder can be difficult. Most private practice therapists charge between $100 - $150+ per session and finding in-network therapists can be overwhelming: health insurance websites are often outdated and inaccurate, and those who are in-network are hardly ever accepting new patients because their services are so in-demand.
If you do not have the financial means to afford the typical Boulder therapy fees, there are a number of ways to afford therapy on a budget, including sliding scales and using out-of-network benefits.
If sliding scales are still above what you can afford, below are institutes that offer need and income-based low cost therapy services, most provided by non-profits and therapist training institutions.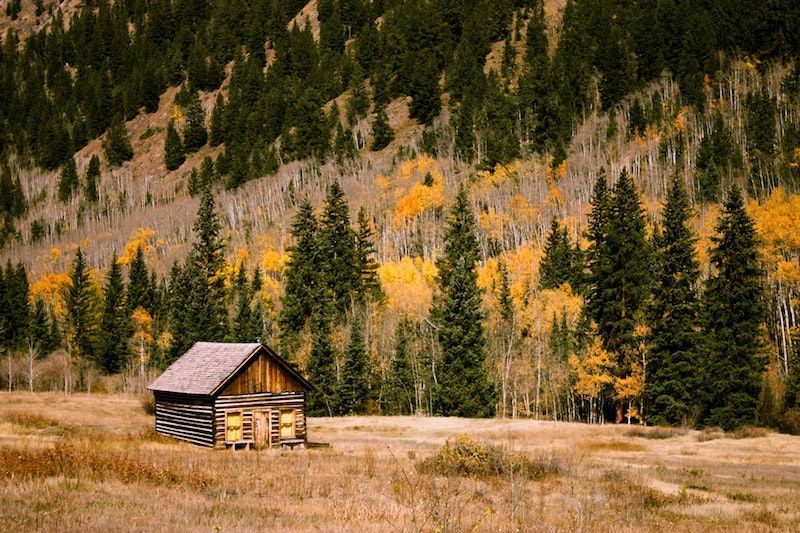 Low cost therapy for college students in Boulder
Naropa University Community Counseling Center
Naropa Community Counseling serves Boulder and Front Range residents with low to moderate income. Graduate interns provide individual and group counseling to clients by integrating contemplative approaches with modern clinical practice. Counselors are focused on helping clients reach their highest level of emotional and mental well-being. Using a wellness-informed model, the center specializes in treatment of depression, anxiety, trauma, bereavement, and adjustment issues. The approach is ideal for those interested in contemplative and mindful healing: counselors combine elements of somatic therapy, contemplative therapy, transpersonal therapy, wilderness therapy to create effective positive change in clients' lives. If an initial evaluation reveals that a client's needs would be better served elsewhere, the center also provides referrals to local therapists and resources. While students of Naropa University can access free services at Naropa Student Counseling Center on the Arapahoe campus, Naropa Community Counseling is the best way for students with Medicaid to access affordable ongoing services.
Focus areas
Individual and group counseling, contemplative and mindful healing, depression, anxiety, trauma, adjustment
Fees
Services are provided on a sliding scale from $30–90. Medicaid is also accepted.
Location
3400 Table Mesa Drive
Boulder, CO 80305
Contact information
M - Th: 9am to 8pm; F: 9am to 6pm
303.546.3589
Raimy Psychology Clinic at the University of Colorado
The Raimy Psychology Clinic at the University of Colorado provides affordable psychological treatment to adults in the Boulder County area, including University of Colorado students, faculty and staff. For psychotherapy, graduate student therapists work with individuals and couples for a wide variety of problems, including anxiety, depression, eating/body image concerns, family and relationship difficulties. In addition, the clinic offers specialty services—neuropsychological assessments for a range of cognitive disorders in adults that may arise from injury, disease or disability, and assessments of ADHD, learning disabilities, and other cognitive, emotional, and behavioral difficulties for children and adolescents.
Focus areas
Individual and couples therapy, anxiety, depression, body image, family and relationship issues
Fees
Fees for psychotherapy are determined on a sliding fee scale, based upon the client's gross annual income, and range from $15 to $70 per session. The intake evaluation is required for all clients, but is conducted at no charge. University of Colorado undergraduate and graduate students pay a fixed fee of $15 per session. For all university faculty and staff, the fee is $35 per 50-minute session.
Location
1905 Colorado Ave
Boulder, CO 80309
Contact information
303.492.5177
Low cost therapy for LGBTQ folks in Boulder
Queer Asterisk
Queer Asterisk's counseling services are queer informed and affirming, with an emphasis on queer resilience and vitality. The counseling services and peer mentorship program bring together compassionate helpers with diverse areas of expertise to strengthen and support the next generation of queer leaders. Queer Asterisk counselors are post-graduate and licensed mental health professionals from diverse backgrounds, all of whom identify as queer and transgender. Services are provided to children, adolescents, and adults. Counselors specialize in gender-affirming treatment of dysphoria, trauma, anxiety, depression, addiction, grief and loss and utilize strengths-based, person-centered, trauma-informed, and evidence-based treatment modalities.
Focus areas
LGBTQ+, individual, family, and group counseling, gender-affirming approach
Fees
The center accepts Medicaid, but not Medicare, and most private insurance providers. The out-of-pocket rate is $125 per 50-minute session. Sliding scale as well as full and partial scholarships are also offered.
Locations
4535 N Broadway, Suite 101
Boulder, CO 80304
Contact information
720.507.6161
Low cost therapy in different languages in Boulder
Mental Health Partners
Mental Health Partners started as a nonprofit mental health clinic serving Boulder County residents. The clinic has since expanded to multiple locations in Boulder, Broomfield, Longmont and Lafayette to meet the growing needs of surrounding communities. Individual, group and family therapy services are available at all of Mental Health Partners behavioral health hubs. Other services include outpatient and in-home child and family intensive services, addiction, medication assisted treatment, psychiatric services, life skills training, and health and wellness coaching, and more. Staff are equipped with bilingual resources to accommodate Spanish-speaking individuals.
Focus areas
Individual, group and family therapy
Fees
No individual is turned away from our services based on their legal status and ability to pay.
Location
1000 Alpine Avenue
Boulder, CO 80304
Contact information
303.443.8500
Low cost therapy for veterans in Boulder
Make the Connection
Make the Connection is an online resource for veterans, their family members, and friends, who are seeking local support and treatment options for mental health. They provide information about signs and symptoms of topics such as alcohol or drug problems, eating disorders, chronic pain, feeling on edge, trouble sleeping, and many more. They also provide information about different medical conditions such as depression, anxiety, PTSD, bipolar, and schizophrenia. Make the Connection posts videos from other veterans about their experiences and life challenges since leaving the military.
Focus areas
Military veterans mental health information and resource locator
Fees
Make the Connection is a free resource
Location
N/A
Contact information
Veterans Crisis Line: 1.800.273.8255 (Press 1)
Low cost therapy for the homeless in Boulder
Attention Homes
Attention Homes helps young homeless individuals by offering safe shelter, food, clothing, counseling, employment help, education programs, healthcare, transportation assistance, housing support, and more. The Source is a shelter in Boulder County specifically for helping youth. Due to COVID-19, access is currently limited to emergency shelter services for 12-18 year olds. These services include support groups, counseling and family coaching, safe beds, case management, life skills development, employment assistance, education support, and long-term housing navigation. Those older than 18 and in need of help should call the free resource hotline.
Focus areas
Homeless youth, mental health support, housing assistance
Fees
All services are free of charge.
Location
3080 Broadway
Boulder, CO 80304
Contact information
303.447.1207
720.282.1626 (COVID-19 free resource hotline)
Low cost therapy for older adults in Boulder
City of Boulder Older Adult Services
The City of Boulder Older Adult Services (OAS) provides programs and services for city residents age 60 and above and their caregivers. The mission of Older Adult Services is to inspire and empower older adults to age well through community, connection, learning and play. Client Services Coordinators are committed to being available and responsive to provide information and referral services as well as case management to older adults and their local or long-distance caregivers. Services are available in English and Spanish. Programmed offerings are located at the Boulder West Age Well Center, and focus on support groups, health and wellness, lifelong learning, social engagement, and community resources.  
Focus areas
Older adults 60+, support groups, case management, health and wellness programs, social engagement
Location
909 Arapahoe Ave
Boulder, CO 80302
Contact information
M - F: 8am to 5pm; 303.441.4388 (client services coordination)
303.441.3148 or 719.985.1367 (program registration and information)
Free helplines in Boulder
Rocky Mountain Crisis Partners
RMCP Crisis Line is a free, confidential, 24/7 telephone hotline for mental health or substance abuse crisis help, information, and referrals. Crisis Services are perfect for any individual in need of mental health or substance use help, information and referrals. Anyone who may be depressed, thinking about suicide, going through a hard time, or just needs to talk, can freely discuss any issues with Crisis Counselors, who are there to listen and support callers.
Focus areas
24/7 free mental health helpline
Fees
This is a free resource for everyone in Colorado.
Location
N/A
Contact information
M - Sun: 4pm to 12am
844.493.8255 (TALK)
Colorado Crisis Services
Anyone who wants support and counseling for themselves or a loved one can call the crisis line. Crisis counselors and peer specialists are trained to provide free, confidential, and immediate support; counselors listen, understand, and make a plan together to support callers however they need. There is no wrong reason to call. Some common reasons that people call include trauma, isolation, substance use, concerns for family or friends, financial pressures, stress, anxiety, relationship challenges, suicidal thoughts, depression, family, bullying, and gender and identity.
Focus areas
24/7 free helpline
Fees
This is a free resource.
Location
N/A
Contact information
844.493.TALK (8255)
Other low cost therapy services in Boulder
Jewish Family Service of Colorado
Jewish Family Service of Colorado (JFS) is a nonsectarian, nonprofit human services agency serving metro Denver and Boulder. JFS Boulder believes in strengthening the community by providing vital services to people in need. JFS Boulder helps individuals maintain a high quality of life through programs and services that keep them supported, connected, and engaged. Services include care management, counseling, companionship, emergency assistance, and holiday celebrations. JFS serves people of all faiths, races, ages, incomes, and abilities. Counseling services include teletherapy from trained social workers, and conversation-driven community groups.
Focus areas
Counseling, care management, companionship, emergency assistance
Fees
A sliding fee schedule is offered for clients with limited financial resources. Private insurance, self-pay, Medicare, Medicaid, and Children's Health Insurance Program (CHIP) are also accepted.
Location
6007 Oreg Avenue
Boulder, CO 80303
Contact information
303.415.1025
Behavioral Treatment Services - Center for Change Boulder
Behavioral Treatment Services is an OBH (Office of Behavioral Health) licensed agency that provides quality clinical services to the criminal justice community, offering a wide variety of services for many programs/contracts in the state of Colorado. Outpatient services include substance abuse and mental health individual and group therapy based on individualized treatment plans, as well as clinical evaluations. BTS staff is primarily Master's level clinicians with specific training in addictions, mental health, and  criminal justice issues.
Focus areas
Individual and group therapy, substance abuse, criminal justice community
Fees
The center accepts payment by cash, check, VISA, MasterCard or Discover.
Location
1790 30th St., Suite 304
Boulder, CO 80301
Contact information
info@btxs.org