Finding an affordable therapist in Boston can be difficult. Most private practice therapists charge between $150 - $200+ per session and finding in-network therapists can be overwhelming: health insurance websites are often outdated and inaccurate, and those who are in-network are hardly ever accepting new patients because their services are so in-demand.
If you do not have the financial means to afford the typical Boston therapy fees, there are a number of ways to afford therapy on a budget, including sliding scales and using out-of-network benefits.
If sliding scales are still above what you can afford, below are institutes that offer need and income-based low cost therapy services, most provided by non-profits and therapist training institutions.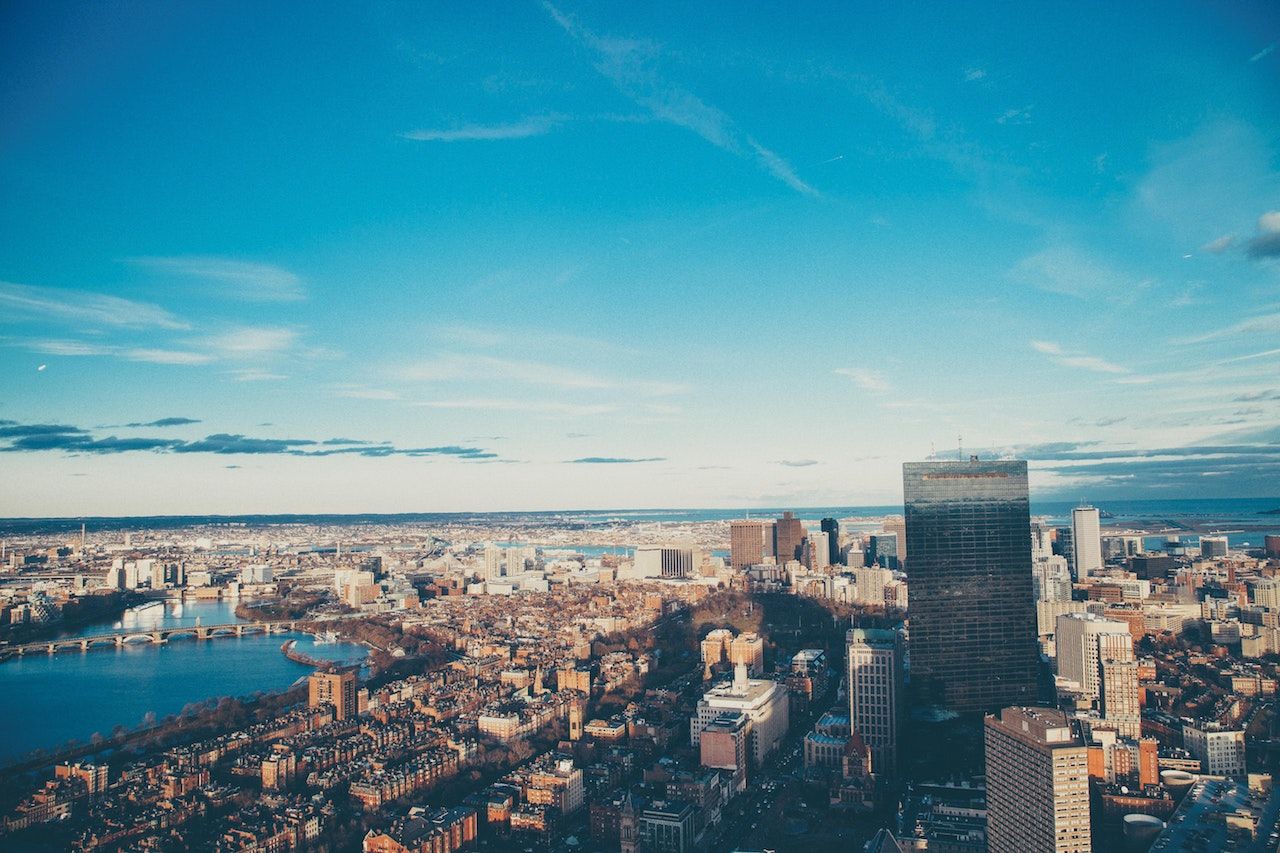 Low cost therapy for college students in Boston
Riverside Community Care
Riverside Community Care is a nonprofit that provides behavioral healthcare in Massachusetts. They offer services to children, adolescents, and adults, including mental healthcare, developmental and brain injury services, youth and early childhood programs, addiction treatment, trauma response, and more. Specifically for adolescents and young people, counselors are experienced in helping with topics relating to school, depression, anxiety, suicidal thoughts, self-harm, trauma, abuse, and more.
Focus areas
Adult, children, adolescents, families
Fees
Most insurance and Managed Care coverage, Medicaid and Medicare are accepted.
Location
111 South Street
Somerville, MA 02143
Contact information
617.284.5130
Center for Anxiety and Related Disorders at Boston University
The Center for Anxiety and Related Disorders at Boston University (BU CARD) is a research and therapy clinic clinic specializing in helping both adults and children address a range of anxiety disorders and related challenges, such as difficulties with mood, sleep, concentration, and pain. BU CARD provides assessment and therapy services in line with the highest standards for research and clinical treatment. Individuals seeking care at CARD will have the direct benefits of clinical care that is informed by previous research, and likewise will have opportunities to participate in ongoing research designed to further advance what is known about the nature and treatment of anxiety and related disorders.
Focus areas
Individual therapy, anxiety
Fees
A sliding scale is offered for therapy and assessment services. Cash and credit card are accepted for payment.
Location
900 Commonwealth Avenue, 2nd Floor
Boston, MA 02215
Contact information
617.353.9610
Low cost therapy for LGBTQ folks in Boston
Fenway Health
The mission of Fenway Health is to enhance the wellbeing of the lesbian, gay, bisexual and transgender community and all people in the Boston neighborhoods and beyond through access to the highest quality health care, education, research and advocacy. Counselors are focused on providing confidential, compassionate, and accessible care to all. Services include psychotherapy, psychiatric care and medication management, addiction recovery and wellness programs, skill-based psychotherapy groups, longer-term support groups, and more.  
Focus areas
LGBTQ+, individual and family therapy, support groups, substance abuse, anxiety, depression, addiction recovery
Fees
Fenway Health accepts all major insurance plans and participates in a number of managed care plans. For eligible clients, medical services may be available at no cost or reduced cost through special grants or free-care programs, such as MassHealth. Behavioral health services may be available on a sliding scale, based on a client's ability to pay.
Locations
1340 Boylston Street
7th Floor
Boston, MA 02215
Contact information
617.267.0900
TCA Counseling Group
TCA Counseling Group offers a safe refuge where individuals, couples and families are encouraged to explore their tribulations as they succeed at leading healthier and happier lives. Specifically, the clinical team has therapists with extensive background and experience in the Queer community. Some identify as LGBTQ. Issues that can be explored in therapy for LGBTQ clients include coming out issues, dating and relationships, blended families, discrimination and homophobia, bullying, loneliness and lack of family and community support, body image issues, sexuality and sexual dysfunction, and more.
Focus areas
LGBTQ, adults, couples, adolescents
Fees
Most therapists accept most major insurances.
Location
262 Beacon Street, Suite 3
Boston, MA 02116B
Contact information
M - Sat: 8am to 7pm
617.861.0370
Low cost therapy in different languages in Boston
Refugee and Immigrant Assistance Center
The Refugee & Immigrant Assistance Center (RIAC), formerly known as the Somali Women And Children's Association, is a community-based, non-profit, grassroots human service agency that provides comprehensive services to refugees, asylees, and immigrants as well as the larger community. RIAC's Community Counseling Services provides a a community-based mental health and social support program to serve the unique needs of refugees and immigrants. A multi-cultural and multi-lingual clinical staff has expertise in refugee and immigrant mental health issues as well as a deep understanding of the cultural needs of the populations served. Services are offered in English, Farsi, Ibo, Hausa, Swahili, Spanish, French and Somali.
Focus areas
Multicultural and multilingual counseling, psychiatric evaluation and medication management, case managing, social services
Fees
Insurances that are accepted include Beacon Health Strategies, BMC, Commonwealth Care, Network Health, TUFTS Health Plan, and Mass Behavioral Health Plan.
Location
253 Roxbury Street
Boston, MA 02119
Contact information
617.238.2430
617.261.2034 (to reach the clinic after hours)
The Therapy Center @ Boston Graduate School of Psychoanalysis
The Therapy Center @ BGSP provides individual, couple, family and group sessions. Therapists are highly trained to see people with a wide range of emotional issues such as: anxiety, depression, addictions/substance abuse, relationship and marital difficulties, parental concerns, child & adolescent problems, work and school stress, and self-understanding. There are 30 therapists available; no waiting list. At the clinic, all therapists are psychoanalytic candidate practitioners, with social work, mental health worker, and psychologist degrees. The therapists represent a diverse population with the capacity to offer therapy in native languages, including Arabic, French, German, Italian, Korean, Portuguese, Swedish, Spanish, Farsi/Persian, Cantonese, Mandarin, and Latvian.
Focus areas
Multicultural and multilingual counseling, anxiety, depression, substance abuse
Fees
The initial consultation for therapy is $25. The fee for ongoing therapy is mutually agreed upon between the therapist and client. Third party insurance is not accepted.
Location
1581 Beacon Street
Brookline, MA 02446
Contact information
617.277.3910
Low cost therapy for veterans in Boston
Make the Connection
Make the Connection is an online resource for veterans, their family members, and friends, who are seeking local support and treatment options for mental health. They provide information about signs and symptoms of topics such as alcohol or drug problems, eating disorders, chronic pain, feeling on edge, trouble sleeping, and many more. They also provide information about different medical conditions such as depression, anxiety, PTSD, bipolar, and schizophrenia. Make the Connection posts videos from other veterans about their experiences and life challenges since leaving the military.
Focus areas
Military veterans mental health information and resource locator
Fees
Make the Connection is a free resource
Location
N/A
Contact information
Veterans Crisis Line: 1.800.273.8255 (Press 1)
Low cost therapy for the homeless in Boston
Boston Health Care for the Homeless Program (BHCHP)
BHCHP has a team of psychiatrists, a clinical nurse specialist, psychologists, clinical social workers and licensed mental health counselors, dedicated to providing behavioral health treatment to homeless adults and families in Boston. BHCHP also offers medication-assisted therapies, and referrals to detoxification and rehabilitation beds. The integrated care model at BHCHP unites physicians, physician assistants, nurse practitioners, nurses, case managers and behavioral health professionals in close collaboration. The Behavioral Health Team works with patients at clinics, medical respite facilities and at family shelters. The team delivers a full spectrum of services including individual and group counseling, psychiatry, child and family therapy, medication management, and substance use disorders services.
Focus areas
Mental health services for homeless, substance abuse services, medication management
Fees
BHCHP will assess income and household size for all patients for purposes of determining whether they are eligible for sliding fee discounts.
Location
780 Albany Street
Boston, MA 02118
Contact information
857.654.1000
St. Francis House
St. Francis House serves poor and homeless men and women in Boston. Basic, rehabilitative, and housing services are provided in a holistic approach to provide guests with continuous and comprehensive care. The Counseling and Mental Health Department provides services in English and Spanish, including individual and group counseling, psychiatric care, case management and substance abuse assistance. On a daily basis, Alcoholics Anonymous and Narcotics Anonymous groups are hosted on site. There is also a Clinical and Recovery Services Department at St. Francis House, providing tools and services to help guests deal with traumas and move toward stability in all aspects of life.
Focus areas
Mental health services for homeless, individual and group counseling, case management, substance abuse
Location
39 Boylston Street
Boston, MA 02116
Contact information
617.542.4211
Low cost therapy for older adults in Boston
Catholic Charities
Catholic Charities of Boston operates a professional and accessible mental health clinic, with satellite sites elsewhere in the Boston area. Catholic Charities offers refugee, elder, family, youth, interpreter, and shelter support services. Elder Services programs are designed to assist, empower, and help seniors adjust to lifestyle changes, while always maintaining their dignity. Companions to the Aging is a program providing free visitation service to the homebound to ease some of the loneliness many find themselves in as they age. Companions visit weekly and provide pastoral support to those who desire it regardless of faith. The Elder Outreach Program provides social support, telephone reassurance, short-term supportive counseling, home visitation, assessments, outreach, education, and consultation free of charge. The Grandparent Support Group offers support to grandparents who are raising their grandchildren in the Greater Boston area.
Focus areas
Adults, older adults, families, counseling, faith-based support, home visitation
Fees
Contact the center for current rates. Subsidies and vouchers are accepted and available for those meeting eligibility guidelines.
Location
275 West Broadway
Boston, MA 02127
Contact information
617.464.8500
Jewish Family & Children's Service
Jewish Family & Children's Service (JF&CS) is guided by Jewish values, to care for people at all stages of life who seek support, guidance, and a purposeful, independent life. The focus is on serving particularly vulnerable populations including children and adults with disabilities or mental illness, new mothers and their infants, older adults living with chronic conditions, and people experiencing financial crisis, hunger, or domestic abuse. For older adults, a range of compassionate services include aging and mental health training, Alzheimer's and related disorders family support, geriatric care management, suicide prevention, and more.
Focus areas
Adults, older adults, families, counseling, geriatric care
Fees
Please visit or contact the JF&CS office for insurance and program eligibility inquiries.
Location
18 Shepard Street
Brighton, MA 02135
Contact information
617.224.4127
Free helplines in Boston
Samaritans Statewide Helpline
The Samaritans Statewide Helpline (877.870.4673) is available to anyone in Massachusetts who is need of emotional support. Anyone can call or text the helpline to receive help from specially trained volunteers. Samaritans' volunteers are available to talk or text. Users of the service do not have to be feeling suicidal, and most are not. Massachusetts high school and college students can also get online support through text at 877.870.HOPE(4673). Here, high school and college students can receive support, respect, acceptance and tolerance—for whatever reason they reach out.
Focus areas
Free mental health helpline, high school and college students
Fees
This is a free resource.
Location
N/A
Contact information
877.870.4673
The Massachusetts Substance Use Helpline
For anyone who has struggles with substance abuse or knows someone who do, the Massachusetts Substance Use Helpline is available for adults and youth struggling with addiction. The call line is available 24/7 at 800.327.5050, and callers can also search for providers and recovery community activities. The helpline is a statewide, public resource for finding substance use treatment, recovery, and problem gambling services. Helpline services are free and confidential. Caring, trained Specialists will callers understand the treatment system and various options.
Focus areas
24/7 substance use helpline
Fees
This is a free resource.
Location
N/A
Contact information
800.327.5050
Boston Area Rape Crisis Center
The Boston Area Rape Crisis Center empowers survivors of sexual violence to heal and provide education and advocacy for social change to prevent sexual violence. The center runs a 24/7 hotline for survivors of sexual violence ages 12 or older. The hotline is also available to survivors' friends and families, as well as other professionals. Highly trained and supervised volunteer counselors and staff support survivors of sexual violence, their families and friends, and providers through free and confidential service.
Focus areas
24/7 hotline, sexual violence
Fees
This is a free resource.
Location
N/A
Contact information
800.439.2370
Other low cost therapy services in Boston
Brookline Community Mental Health Center
The Brookline Community Mental Health Center is an organization that offers a wide range of mental health services, including therapy for adults and children, home- and school-based counseling, crisis intervention, outreach to the homeless, and more. The bulk of the center's clients qualify as low- or moderate-income, and it provides 10,000 free or reduced-cost visits each year. The core service is one-on-one, personalized counseling and psychotherapy for children (ages 3+) and adults of every age. This care may include medication, diagnostic evaluation, or psychological or neuropsychological testing. Additional services include school-based counseling, group counseling, care management, case management, crisis intervention, and help with housing, food, and basic needs.
Focus areas
Individual counseling, medication, group counseling, crisis intervention
Fees
The Brookline Center accepts many types of insurance, including MassHealth and Medicare. For Brookline residents, the Center offers a sliding fee scale.
Location
41 Garrison Road
Brookline, MA 02445
Contact information
617.277.8107
The Danielsen Institute
The Danielsen Institute is a multidisciplinary mental health clinic. They have been serving the greater Boston community for over 60 years, and the clinic is licensed by the Massachusetts Department of Public Health. The clinic is also accredited as a service center by the American Association of Pastoral Counselors and is affiliated with the Samaritan Institute. The clinic provides a range of services, including individual psychotherapy, couples therapy, group therapy, family therapy, and various testing and assessment services.
Focus areas
Individual, couples, family, and group therapy
Fees
The clinic accepts most insurance plans, and uses a sliding fee scale and offers affordable payment plans to patients who are not covered by their insurance.
Location
185 Bay State Road
Boston, MA 2215
Contact information
617.353.3047
Whittier Street Health Center
Whittier Street Health Center provides a wide-range of behavioral health services and substance abuse counseling. The behavioral health department consists of psychiatrists, psychologists, nurse practitioners, social workers and licensed mental health counselors who offer individual, family, couple, and group counseling, and medication management services for all ages. A wide range of mental health issues are treated, such as depression, Post Traumatic Stress Disorder, anxiety, ADHD, bipolar disorder, and stress related problems. Services include intake assessments, individual therapy, psychiatric assessment and medication management, group therapy, relapse prevention groups, and more.
Focus areas
Adult, children, adolescents, substance abuse
Fees
The center provides care for everyone, regardless of insurance coverage or ability to pay. If clients do not have insurance, they will help with enrolling or re-enrolling in the right plan.
Location
1290 Tremont St
Roxbury, MA 02120
Contact information
617.989.3009