Finding an affordable therapist in Atlanta can be difficult. Most private practice therapists charge between $150 - $200+ per session and finding in-network therapists can be overwhelming: health insurance websites are often outdated and inaccurate, and those who are in-network are hardly ever accepting new patients because their services are so in-demand.
If you do not have the financial means to afford the typical Atlanta therapy fees, there are a number of ways to afford therapy on a budget, including sliding scales and using out-of-network benefits.
If sliding scales are still above what you can afford, below are institutes that offer need and income-based low cost therapy services, most provided by non-profits and therapist training institutions.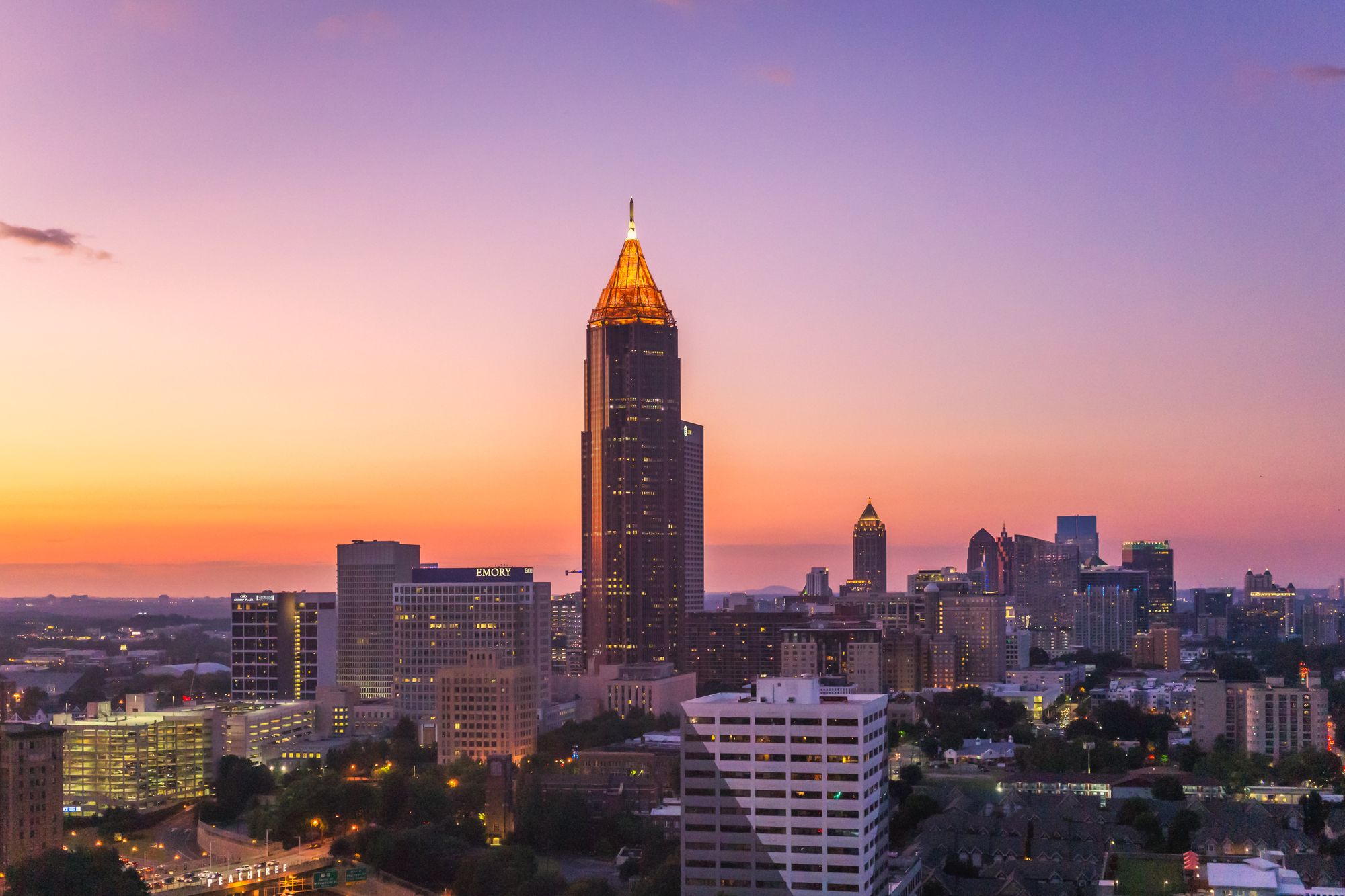 Low cost therapy for college students in Atlanta
Emory University Psychological Center
Established in 1965, the Emory University Psychological Center is a nonprofit outpatient mental health clinic that provides low cost psychological services for the Atlanta Community. The clinic welcomes all individuals with respect for diversity broadly defined in terms of race, culture, ethnicity, sexual orientation, age, religious beliefs, socioeconomic status, disability, and gender identity or other individual differences. At the Psychological Center, individual, couples, family and group therapy is provided for a wide range of mental health concerns and educational difficulties in children, adolescents and adults. Problems addressed range from psychological issues related to stress, anxiety, depression, grief, anger, self-esteem, relationship difficulties, eating disorders, family or marital conflict, and child emotional and behavior problems to school-related achievement concerns, learning disabilities and attention problems.
Focus areas
Individual, couples, family, group therapy, children, adolescents
Fees
Therapy services are available to the community on a sliding fee scale ranging from $18 to $60 per session depending on household income and number of people in the family. Emory undergraduate students qualify for the minimum fee of $18.
Location
PAIS Building, Suite 504
36 Eagle Row
Atlanta, GA 30322
Contact information
404.727.7451
Georgia State University Psychology Clinic
The Psychology Clinic is the primary training site for Georgia State University's graduate program in clinical psychology. The Clinic offers high quality and affordable psychological services to adults, children, adolescents, families and couples from the greater Atlanta area. Counseling and assessment services are provided by doctoral graduate students supervised by licensed psychologists. The Clinic provides low cost services to adults of all ages. Therapy is offered for a range of mental health concerns including stress, depression, anxiety, phobias, sleep disturbance, anger difficulties, trauma, relational issues, sexual identity exploration and adjustment, grief, work difficulties, school problems, and more. Couples therapy and therapy for children, adolescents, and families are also provided.
Focus areas
Individual, couples, family therapy, children, adolescents
Fees
Counseling services are offered at a low cost to all members of the metropolitan Atlanta community. Georgia State students, faculty, staff and alumni qualify for special fees.
Location
140 Decatur St SE
Urban Life Building, 10th Floor, Room 1053
Atlanta, GA 30303
Contact information
404.413.6229
University of Georgia Psychology Clinic
Established in 1930, the Psychology Clinic is an outpatient mental health clinic operated by the Clinical Training Program of the Department of Psychology at The University of Georgia. As the training clinic for one of the top-ranked clinical psychology graduate programs in the country, the clinic is committed to excellence in graduate training and provides low cost psychological services, both psychotherapy and psychological assessment (child assessments only), for adults, children, and families in the Athens community.
Focus areas
Adults, children, families
Fees
It is the policy of the Psychology Clinic to work with clients regardless of their income. Fees are set using a sliding scale that takes into account income and family size. The clinic does not accept medical insurance.
Location
UGA Psychology Department
125 Baldwin Street
University of Georgia
Athens, GA 30602
Contact information
706.542.1173
Low cost therapy for LGBTQ folks in Atlanta
All-1-FAMily
All-1-FAMily is a nonprofit with the objective to provide a sense of family, belonging, and stability through outpatient mental health services for individuals who may identify as lesbian, gay, bi-sexual, gender non-conforming, and queer youth and young adults. All-1-FAMily provides mental and behavioral health services to lesbian, gay, bi-sexual, gender non-conforming, and queer individuals. Services provided include, but are not limited to, coordinating mental health and community support services, couples counseling, group therapy, individual counseling, life skills and family counseling. All-1- FAMily provides a sense of family, home and belongingness where everyone will feel welcome.
Focus areas
LGBTQ, therapy, community support, individual, group, couples
Fees
All-1-FAMily accepts most insurance and provides sliding scale fee structure.
Locations
1530 DeKalb Ave NE
Atlanta, GA 30307
Contact information
404.454.9805
Heartwork Counseling Center
Heartwork Counseling Center is dedicated to excellence in depth-oriented psychotherapy, quality clinical training, and to the Atlanta community. Therapists provide skillful, confidential, and professional services in a relaxed private practice setting where every individual is regarded with personal consideration and respect. Therapy is provided for adults, couples, families, and children. Issues that therapists are trained to help with include LGBTQ issues, family issues, anxiety, stress, depression, attachment and bonding, PTSD and trauma recovery, coping and adjustment, grief and loss, women's issues, identity issues, food issues, and more. Marriage and couples counseling is also provided.
Focus areas
LGBTQ, adults, couples, families, children
Fees
Heartwork is able to provide reduced fees for therapy with training clinicians.
Locations
990 Edgewood Ave NE
Atlanta, GA 30307
Contact information
404.658.1222
Metropolitan Counseling Services
Metropolitan's goal is that adults have access to high quality, extended mental health counseling services. Metropolitan Counseling Services offers individual and couples psychotherapy to adults who are at least 18 years old for a wide variety of mental health concerns. Areas in which counseling is provided include, but are not limited to, depression, anxiety, stress, childhood abuse and trauma, family and relationship issues, loneliness, grief and loss, LGBTQ concerns, parenting, divorce, eating disorders, and addiction recovery. Group counseling is also offered. Note: No emergency or crisis services, or medication management services, are provided.
Focus areas
Adults, individual, group counseling, LGBTQ
Fees
Fees are based on a sliding fee scale, ranging from $30 to $115 per session. The sliding scale is based on the client's income and number of dependents. The initial intake appointment is a flat fee of $40. There are scholarship funds available for clients who qualify for a limited number of sessions at $10 per session.
Locations
2801 Buford Hwy NE
Atlanta, GA 30329
Contact information
404.321.0305
Equality Clinic
This is a free clinic for all low income individuals in the CSRA with a specific emphasis on providing complete and competent care to the underserved LGBTQ community. Services offered include mental health support, primary care services for uninsured patients, gender transitioning support, blood work, and clinical pathology tests.
Focus areas
LGBTQ, mental health, primary care
Fees
Services are free.
Locations
1014 Moore Avenue,
Augusta, GA 30904
Contact information
762.218.2226
Low cost therapy in different languages in Atlanta
Center For Pan Asian Community Services
The Center for Pan Asian Community Services is dedicated to educating the public about and preventing substance abuse, providing family counseling, comprehensive services to educate, outreach, and effectively empower immigrant and refugee women, families and communities as well as tobacco prevention. Culturally and linguistically competent services are available. Services provided include mental health counseling, drug and alcohol addiction evaluation and counseling, and family violence intervention programs.
Focus areas
Mental health counseling, substance abuse, family violence
Fees
Affordable fees depend on program
Location
3510 Shallowford Rd
Atlanta, GA 30341
Contact information
770.936.0969
Families First
Families First is Georgia's largest family and children's services organization in metro Atlanta. Counseling services are provided based upon the needs of the client identified during an initial assessment. An Individualized Service Plan is then developed based on the identified needs and the frequency of services is determined. Most clients are seen on a weekly or bi-weekly basis. Individual, family, couples, and group counseling are provided. Therapy services are available to adults, teens and children. Individuals and families can receive counseling in both English and Spanish.

Focus areas
Individual, family, couples, group counseling, teens, children, Spanish-speaking
Fees
Families First accepts numerous types of insurance. A sliding scale is utilized for those that are uninsured and at a certain income level.
Location
80 Joseph E. Lowery Blvd NW
Atlanta, GA 30314
Contact information
404.853.2800
Low cost therapy for veterans in Atlanta
Make the Connection
Make the Connection is an online resource for veterans, their family members, and friends, who are seeking local support and treatment options for mental health. They provide information about signs and symptoms of topics such as alcohol or drug problems, eating disorders, chronic pain, feeling on edge, trouble sleeping, and many more. They also provide information about different medical conditions such as depression, anxiety, PTSD, bipolar, and schizophrenia. Make the Connection posts videos from other veterans about their experiences and life challenges since leaving the military.
Focus areas
Military veterans mental health information and resource locator
Fees
Make the Connection is a free resource
Location
N/A
Contact information
Veterans Crisis Line: 1.800.273.8255 (Press 1)
Veterans Program at Emory Healthcare
The Emory Healthcare Veterans Program (EHVP) provides nationally renowned care for healing the invisible wounds of military service. EHVP treats conditions such as post-traumatic stress disorder (PTSD), traumatic brain injury (TBI), military sexual trauma (MST), anxiety, and depression related to military service. Emory clinical psychologist Barbara Rothbaum, Ph.D. leads the highly skilled team of professionals. The team consists of specialists in several fields, including psychiatry, neurology, neuropsychology, and social work. Dr. Rothbaum's team is experienced in working with veterans and service members, recognizes the stress of military and service and challenges of returning to civilian life, and many of the members have also served. Services offered include traditional outpatient treatment as well as a 2-week Intensive Outpatient Program. Both formats are offered in-person as well as via telehealth.
Focus areas
Military veterans, PTSD, TBI, anxiety, depression
Fees
EHVP offers care at no cost to eligible post-9/11 veterans and service members. Travel, lodging, and meals are also provided to program participants at no cost to them.
Location
12 Executive Park Drive, NE 3rd Floor
Atlanta, GA 30329
Contact information
888.514.5345
Low cost therapy for the homeless in Atlanta
CaringWorks Programs
CaringWorks is a nonprofit working to end homelessness, one person at a time, by providing access to safe, affordable housing and a full array of supportive services that are based on clients' needs. CaringWorks provides quality supportive housing, behavioral health, and a myriad of support services. Programs offered focus on specific obstacles to stability such as disabilities, criminal records, HIV/AIDS, domestic violence, and PTSD. Short- and long-term housing are offered. Services also include both residential and outpatient treatment, and supportive services include case management, referral for medical treatment, and health and wellness support.
Focus areas
Homelessness, behavioral health, housing, PTSD, domestic violence
Location
2785 Lawrenceville Hwy,
Suite #205
Decatur, GA 30033
Contact information
404.371.1230
Low cost therapy for older adults in Atlanta
Odyssey Family Counseling Center
Odyssey Family Counseling Center is a community-based nonprofit organization that provides mental health and substance abuse treatment as well as prevention and education services to individuals and families. They serve all age groups, from children as young as three years old to seniors over 65, and people from all cultures and backgrounds. For adult mental health counseling, concerns addressed include depression, anxiety, grief, trauma, adjusting to new situations or environments, relationship problems, managing anger, and more. Individual, family, group, couples therapy are provided.
Focus areas
Individual, family, group, and couples counseling, life transitions, older adults
Fees
Odyssey accepts the following insurance: Medicaid, Caresource, Peachstate (Cenpatico), Amerigroup, Wellcare, Blue Cross, and Aetna.
Location
1919 John Wesley Ave
Atlanta, GA 30337
Contact information
404.762.9190
Free helplines in Atlanta
Georgia Crisis and Access Line (GCAL)
This line is for immediate access to routine or crisis services. GCAL is available 24 hours a day, 7 days a week and 365 days a year to help. GCAL professionals will provide telephonic crisis intervention services, dispatch mobile crisis teams, assist individuals in finding an open crisis or detox bed across the State, and link individuals with urgent appointment services. In addition, GCAL will help callers access a State Funded provider in the area in non-emergency situations.
Focus areas
24/7 free mental health and crisis helpline
Contact information
800.715.4225
Georgia Domestic Violence Helpline
This a 24-hour statewide hotline for domestic violence. Callers can speak to trained advocates 24/7 to get the help and support they deserve. There are no fees and no judgments.
Focus areas
24/7 free helpline
Contact information
800.334.2836
Other low cost therapy services in Atlanta
Alive and Well Foundation
Alive and Well helps anyone who is struggling with issues related to depression, anxiety, trauma, grief, substance use, addiction, or life changes, regardless of their ability to pay for these services. In individual therapy sessions, therapists work with clients to solve current problems and improve positive thinking and behavior. Customized trauma therapy is also provided. In addition, couples and family therapy are provided.
Focus areas
Individuals, couples, family
Fees
Sliding scale fees are available.
Location
1 Glenlake Pkwy NE
Suite 200
Atlanta, GA 30328
Contact information
770.391.1099
River Edge: The Center for Health and Rehabilitation
River Edge offers a variety of evidence-based outpatient supports for those seeking recovery from mental illness. Individual and family counseling services for children, youth, and adults are offered. Groups are also offered to assist recovery. Adult groups include diagnosis specific groups, co-occurring illness groups, trauma recovery, grief recovery, anger management, and family violence intervention. Groups are also available for youth and their families related to recovery and appropriate development. For children and youth ages 5-17, River Edge offers evidence-based, youth-guided, family-focused services. Outpatient services include crisis intervention, assessment, psychiatric stabilization, Connect Clubhouse, and medication services as well as individual, group, and family counseling.
Focus areas
Individual, family counseling, children and youth
Fees
River Edge accepts most forms of private insurance, Medicaid, Medicare, Amerigroup, Cenpatico, and Wellcare. A sliding fee scale is also offered for those without insurance, based on income and family size.
Location
265 Boulevard NE
Atlanta, GA 30312
Contact information
478.803.7600