Finding an affordable therapist in Arlington can be tough. Most private practice therapists charge between $120 - $150+ per session and finding in-network therapists can be overwhelming: health insurance websites are often outdated or inaccurate, and those therapists who are in-network often have full practices because their services are so sought after.
If you do not have the financial means to afford the typical Arlington therapy fees, there are a number of ways to afford therapy on a budget, including sliding scales and using out-of-network benefits.
If sliding scales are still above what you can afford, below are institutes that offer need and income-based low cost therapy services, most provided by non-profits and therapist training institutions.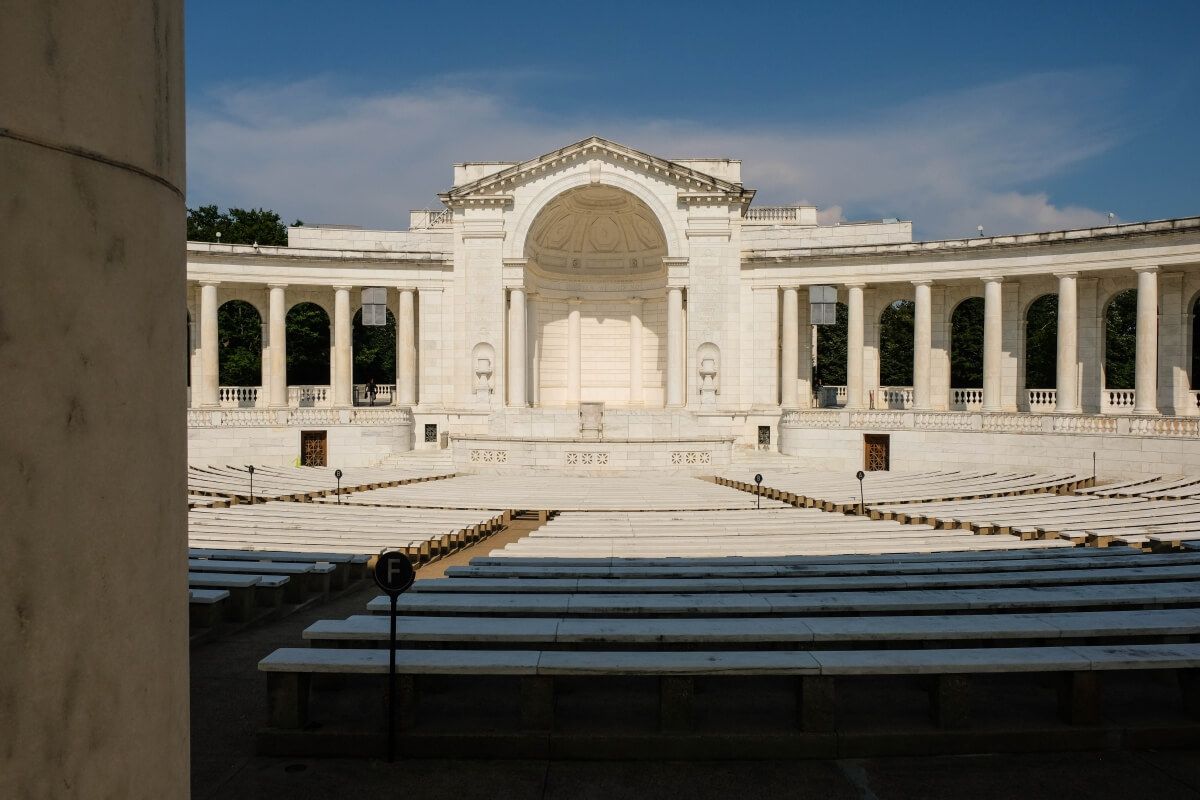 Low cost therapy for college students in Arlington
Community Counseling Services Center (George Washington University)
The GW Community Counseling Services Center has two primary missions: to provide quality counseling services to clients and to promote excellence in the training of master's and doctoral students through state-of-the-art clinical supervision. Services offered include individual counseling, family and couples counseling, child and adolescent counseling, career assessment services, consultations, and referrals.
Focus areas
Individual, couple, family counseling
Fees
A sliding scale is used to set fees.
Location
2134 G Street, NW, Room B-11
Washington, DC 20052
Contact information
202.994.8645
Low cost therapy for LGBTQ folks in Arlington
The Center Clinic (George Washington University)
The Center Clinic is a community mental health center housed within the George Washington University Professional Psychology Program. All of the clinicians are graduate students in clinical psychology supervised by licensed professionals. The Clinic provides mental health services to adults, adolescents, and children in the Washington, D.C., area who may otherwise not have access to needed care. These services include individual, couples, family, and group psychotherapy, as well as psychological assessment. Areas of focus in therapy can include self-esteem, anxiety, depression, grief and loss, sexual orientation, family issues, stress management, trauma, and more. Couples therapy is also provided. Support groups are provided for LGBTQ+ individuals including a transsexual support group. These groups are safe environments to explore relationship experiences, coming out, discrimination, and more. The exploration of these issues can increase members' self awareness, comfort with their identities, and enhance interpersonal functioning.
Focus areas
Adults, adolescents, children, sexual orientation, LGBTQ+, support groups
Fees
A sliding scale is used to set fees.
Locations
2100 Pennsylvania Ave NW
Washington, DC 20037
Contact information
202.994.4937
Low cost therapy in different languages in Arlington
Arlington County Behavioral Healthcare Division
The Behavioral Healthcare Division offers a range of helpful services for mental health and substance abuse. Many types of assistance for adults with mental health and/or substance abuse issues are provided. Bilingual staff are available and all services are strictly confidential. Mental health services offered include initial and ongoing assessment, case management, individual therapy, psychosocial-educational groups, and family support and education.
Focus areas
Substance abuse, case management, individual therapy, bilingual
Fees
A sliding fee scale based on income is used. Clients with insurance are billed accordingly.
Location
2120 Washington Blvd
Arlington, VA 22204
Contact information
703.228.5150
Low cost therapy for veterans in Arlington
Make the Connection
Make the Connection is an online resource for veterans, their family members, and friends, who are seeking local support and treatment options for mental health. They provide information about signs and symptoms of topics such as alcohol or drug problems, eating disorders, chronic pain, feeling on edge, trouble sleeping, and many more. They also provide information about different medical conditions such as depression, anxiety, PTSD, bipolar, and schizophrenia. Make the Connection posts videos from other veterans about their experiences and life challenges since leaving the military.
Focus areas
Military veterans mental health information and resource locator
Fees
Make the Connection is a free resource
Location
N/A
Contact information
Veterans Crisis Line: 1.800.273.8255 (Press 1)
Phoenix House
Phoenix House provides individualized, holistic drug and alcohol addiction treatment. The team of experts address underlying causes of substance abuse and behavioral patterns to guide patients toward lasting recovery. Specifically, provides substance abuse, mental health, and/or support services which have been especially designed to address the unique experiences and challenges of the military community, including veterans.
Focus areas
Veterans, service members, families, substance abuse
Fees
Phoenix House accepts self-payment, with different rates for services depending on the program. Phoenix House provides state-, county-, and Medicaid-funded services to qualifying individuals. Some services may be free. A sliding scale is also offered.
Location
46 S. Glebe Rd.
Suite 300
Arlington, VA 22203
Contact information
888.671.9392
Low cost therapy for the homeless in Arlington
Community of Hope
Community of Hope's mission is to create opportunities for low-income families in Washington, DC, including those experiencing homelessness, to achieve good health, a stable home, family-sustaining income, and hope. Families who struggle with poverty and homelessness can achieve their goals can overcome challenges like having no safe place to sleep, poor health, and unemployment, and enjoy connected families with happy and healthy children. Community of Hope supports DC families with housing and healthcare in all 4 quadrants of the city. A holistic range of programs - from healthcare to housing with supportive services and programs promoting strong families - helps underserved residents create stable lives for themselves and promising futures for their children. Services provided include counseling, screenings, emotional support, medication, and more.
Focus areas
Homeless, low-income, families, children, housing, healthcare, supportive services
Fees
The center accepts many health insurances and offers a sliding fee scale and payment plans.
Location
2155 Champlain St NW
Washington, DC 20009
Contact information
202.540.9857
Low cost therapy for older adults in Arlington
Hillcrest Child and Family Center
Hillcrest Children and Family Center (Hillcrest Center) is a behavioral health care and social services agency that provides behavioral health treatment and prevention as well as community and family support services. Throughout its history, Hillcrest Center has offered primary prevention and mental health services to children and families and adults of all ages. Individual, group, and family therapy are provided to resolve symptoms of behavioral, emotional, social, and cognitive disorders. Parenting education, anger and stress management, psychiatric evaluations are also offered.
Focus areas
Individual, group, family therapy, adults, families, senior adults, children
Fees
Hillcrest Center has a sliding payment scale for individuals who do not have insurance but has some income. The rate of pay would be set based on income. For those without income, Hillcrest will help identify resources that might cover the cost for treatment.
Location
915 Rhode Island Ave NW
Washington, DC 20001
Contact information
202.232.6100
Free helplines in Arlington
MHAV Peer-Run Warm Line
Trained peer recovery specialists are ready to listen and support VA residents during difficult times, and can help with finding information and resources. Talk/Phone is available from 9am-9pm on weekdays, and 5pm-9pm on Saturday and Sunday.
Focus areas
Free mental health support line
Contact information
866.400.6428
Arlington County Emergency Mental Health Services
The emergency services unit provides immediate assistance to individuals experiencing a mental health crisis. The goals are to prevent the crisis from worsening, relieve immediate distress, and prevent individuals from harming themselves and/or others. Anyone living, working or visiting Arlington experiencing a mental health emergency is eligible for services and can call the 24-hour emergency line.
Focus areas
24/7 emergency mental health helpline
Contact information
703.228.5160
Other low cost therapy services in Arlington
William Wendt Center for Loss and Healing
With nationally recognized expertise, the Wendt Center for Loss and Healing is a premier resource for restoring hope and healthy functioning to adults, teens and children who are coping with grief, loss and trauma in the Greater Washington region. Professional, experienced counselors work with adults, children, teens, and adults individually as families and in support groups. Grief and trauma counseling is the center's specialty. Therapists are not afraid to witness pain, but can provide a safe, confidential place to travel the often painful journey of life.
Focus areas
Individual, family, group therapy, grief, trauma, loss
Fees
The standard fee for counseling services is $145.00 per hour. However, the center accepts insurance and offers a sliding scale (based on household income).
Location
4201 Connecticut Ave NW #300
Washington, DC 20008
Contact information
202.624.0010
Family Matters of Greater Washington
Family Matters of Greater Washington (FMGW) improves the lives of those in need. As a D.C. Department of Behavioral Health Core Services Agency, Family Matters provides impact-driven, compassionate care solutions, including counseling, diagnostic assessments, medication, crisis treatment, community support, psychiatric rehabilitation, integrated primary and behavioral health, and school-based therapy.
Focus areas
Counseling, assessments, crisis treatment, medication
Fees
Payments are made through Medicaid.
Location
6196 Oxon Hill Rd
Oxon Hill, MD 20745
Contact information
301.839.1960