Finding an affordable therapist in Ann Arbor can be tough. Most private practice therapists charge between $120 - $150+ per session and finding in-network therapists can be overwhelming: health insurance websites are often outdated or inaccurate, and those therapists who are in-network often have full practices because their services are so sought after.
If you do not have the financial means to afford the typical Ann Arbor therapy fees, there are a number of ways to afford therapy on a budget, including sliding scales and using out-of-network benefits.
If sliding scales are still above what you can afford, below are institutes that offer need and income-based low cost therapy services, most provided by non-profits and therapist training institutions.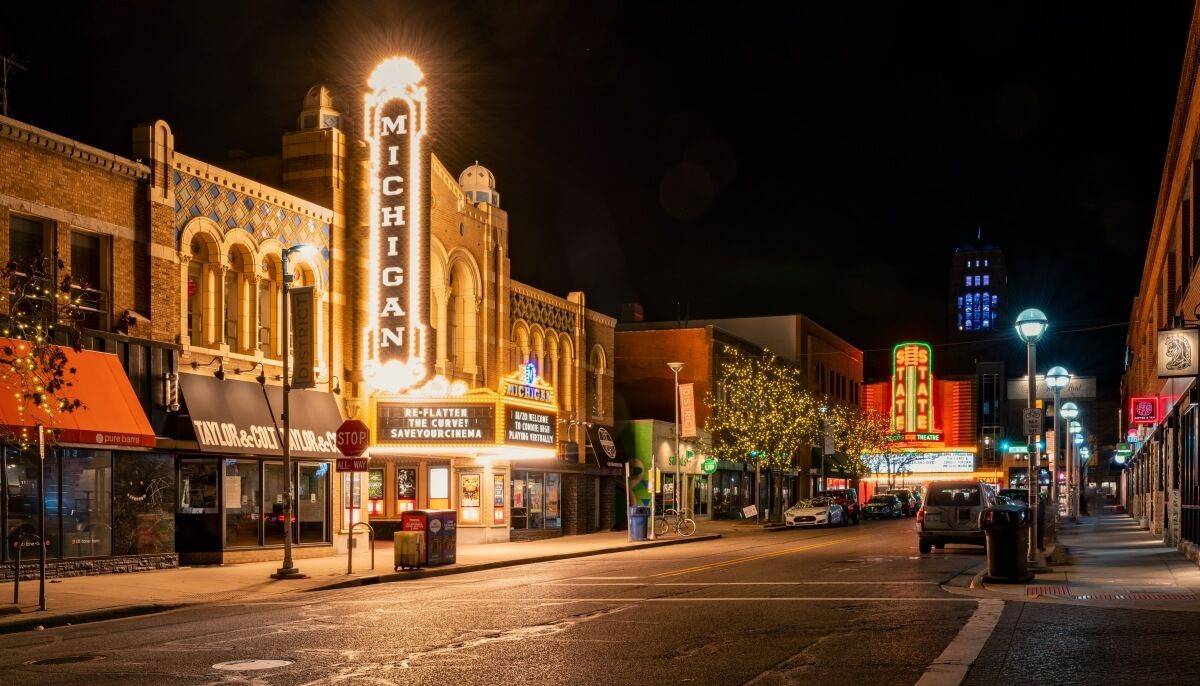 Low cost therapy for college students in Ann Arbor
University of Michigan—Mary A. Rackham Institute Psychological Clinic
The University Psychological Clinic provides psychoeducational evaluations and evidence-based psychotherapy to students, staff, and faculty at the University of Michigan as well as members of the local community and southeast Michigan. That translates to compassionate, confidential services such as one-on-one therapy, group therapy, couples counseling, testing for things like ADHD and more. Services are integrated, meaning counselors apply a variety of approaches that are personalized to each client who comes through their doors. Concerns that can be addressed in therapy include depression, anxiety, unpredictable emotions, perfectionism and procrastination, relationship problems, school or career difficulties, trauma, grieving, confusion and concern about sexual identity, and more.
Focus areas
Individual, group, couples therapy, psychological testing
Fees
Multiple insurances, including Medicaid, are accepted. Financial assistance is also provided to those who are uninsured, who have exhausted their benefits, or are experiencing financial hardship.
Location
500 E. Washington St., Suite 100,
Ann Arbor, MI 48104
Contact information
734.615.7853
Low cost therapy for LGBTQ folks in Ann Arbor
Samaritan Counseling Center
The Samaritan Counseling Center of Southeastern Michigan is an interfaith pastoral counseling center. The center provides counseling and psychotherapy that integrates the best in psychological and psychiatric theory and practice with the resources of the client's religious/faith tradition. Individual, family and couples counseling are provided. Couples and families come to Samaritan Counseling Center to address a wide range of concerns. Several clinicians are licensed Marriage and Family Therapists. An advanced Certified Alcohol and Drug Addiction Counselor on staff also helps families through the pain of addiction. Counselors are equipped to help couples with any issues. Specially trained clinicians are also trained to provide compassionate care to people who are transgendered.
Focus areas
Individual, family, couples counseling, LGBTQ, addiction
Fees
Medicare is accepted. A sliding fee scale is offered.
Locations
1501 W Liberty St.
Ann Arbor, MI 48103
Contact information
248.474.4701
Room to Talk
Room To Talk is your safe space for therapy and transformation, specializing in empowerment and diversity. Located in Ann Arbor, Michigan Room To Talk offers therapy and counseling services for individuals (16+) and couples. Issues that counselors specialize in include gender/sexual identity and attraction, communication, depression, anxiety, grief and loss, life transitions, living with disabilities, relationships, trauma, couples counseling, and more.
Focus areas
Individual, couples counseling, relationships, gender/sexual identity and attraction
Fees
Many insurances, including Medicare, are accepted. A sliding fee scale is also offered.
Locations
510 S. Maple Road
Ann Arbor, MI 48103-3837
Contact information
734.822.0297
Low cost therapy in different languages in Ann Arbor
Catholic Social Services of Washtenaw County
At Catholic Social Services, licensed social workers and psychologists offer families, couples and individuals in-depth assessment and short-term, solution focused therapy designed for the specific needs of each client. Substance abuse assessment and treatment are also available. Behavioral health and counseling services include individual, couples, marital, family, and group therapy, medication management, substance abuse treatment, domestic violence intervention, and more. Issues that can be addressed in therapy include personal growth, depression, anxiety, stress, anger, family conflict, grief and loss, and more. Spanish-speaking therapists are available.
Focus areas
Individual, couples, family, group therapy, substance abuse, Spanish-speaking
Fees
Insurances are accepted. Fees are assessed on a sliding scale.
Location
4925 Packard St
Ann Arbor, MI 48108
Contact information
734.971.9781
Low cost therapy for veterans in Ann Arbor
Make the Connection
Make the Connection is an online resource for veterans, their family members, and friends, who are seeking local support and treatment options for mental health. They provide information about signs and symptoms of topics such as alcohol or drug problems, eating disorders, chronic pain, feeling on edge, trouble sleeping, and many more. They also provide information about different medical conditions such as depression, anxiety, PTSD, bipolar, and schizophrenia. Make the Connection posts videos from other veterans about their experiences and life challenges since leaving the military.
Focus areas
Military veterans mental health information and resource locator
Fees
Make the Connection is a free resource
Location
N/A
Contact information
Veterans Crisis Line: 1.800.273.8255 (Press 1)
Low cost therapy for the homeless in Ann Arbor
Ozone House
Ozone House is the only agency in Washtenaw County (Ann Arbor, Ypsilanti, and the surrounding areas) that provides free, confidential, and voluntary shelter and support services to homeless youth including runaways and high-risk youth ages 10-20 and their families.
Focus areas
Homeless youth, shelter and support
Fees
There are no fees.
Location
1600 N Huron River Drive
Ypsilanti, MI, 48197
Contact information
734.662.2222
Low cost therapy for older adults in Ann Arbor
Livonia Counseling Center
Livonia Counseling Center offers a variety of outpatient mental health and substance abuse counseling and therapy services to children, adults, and families. The professional staff consists of a Board Certified psychiatrist, licensed social workers, counselors and psychologists who work together to ensure that assessment and treatment approaches are comprehensive, individualized and age appropriate. Therapists are equipped to help with senior adults with issues including life transitions, grief and loss, family relationships, and more. Services provided are individual therapy, children's play therapy, couples and marital therapy, family therapy, group therapy, psychiatric evaluation, and topic-based educational groups.
Focus areas
Individual, couples, family, group therapy, older adults
Fees
Livonia Counseling Center accepts most major insurance and managed care programs. Payment assistance for uninsured persons may be available for those who qualify, based on residency and income requirements.
Location
37450 Schoolcraft
Suite 170
Livonia, MI 48150
Contact information
734.744.0170
All Well-Being Services
All Well-Being Services (AWBS) provides an extensive range of evidence-based services for children, adults, seniors and families. AWBS promotes health, well-being and independence through advocacy, services and community engagement. Services offered are in areas including mental health, intellectual development disabilities, substance use disorder treatment and prevention, integrated health care, and HIV/AIDS prevention.
Focus areas
Adults, children, seniors, families
Fees
Medicare and Medicaid are accepted. A sliding fee scale is also offered.
Location
6700 Middlebelt Street
Romulus, MI 48174
Contact information
734.629.5000
Free helplines in Ann Arbor
U-M Psychiatric Emergency Services Crisis Phone
University of Michigan Psychiatric Emergency Services (PES) provides emergency/urgent walk-in evaluation and crisis phone services available 24 hours a day, 7 days a week, for people of all ages.
Focus areas
24/7 free crisis line
Contact information
734.936.5900
Michigan PEER Warmline
If someone is living with serious mental illness or substance use challenges and feel it will help lower their stress to talk with someone who understands these issues, they can call the Michigan PEER Warmline, available every day from 10 a.m. to 2 a.m.
Focus areas
Free peer warmline
Contact information
888.733.7753
Other low cost therapy services in Ann Arbor
The Women's Center of Southeastern Michigan
The nonprofit Women's Center has functioned as a safety net for people who are struggling to get back on their feet. The financially-accessible counseling, education, and advocacy services are uniquely situated to help women in transition who are often without friends, family, or other supports. The Center's programs promote self-determination by building confidence, strengthening connections, and creating positive change. Expertise includes personal counseling, divorce, job coaching, and financial counseling.
Focus areas
Women's issues, job coaching, financial counseling
Fees
The Women's Center accepts a variety of insurances and also offers a sliding scale.
Location
510 S Maple Rd
Ann Arbor, MI 48103-3837
Contact information
734.973.6779
Lincoln Behavioral Services
Lincoln Behavioral Services is a behavioral health organization offering mental health and substance abuse recovery services. Lincoln Behavioral Services is committed to providing outstanding consumer-valued health and human services. The Adult Outpatient program serves adults (18 years and older) who seek professional help in coping with mental illness, emotional difficulty, and/or substance abuse recovery issues. Program services include individual and group therapy, family intervention, psychological evaluations, psychiatric services, and case management services. Utilizing person-centered planning principles, the staff works as a team to assist consumers and their families in improving their coping skills and quality of life.
Focus areas
Individual, group therapy, family intervention, evaluations, psychiatric services
Fees
Lincoln provides services to eligible consumers on a sliding fee scale, based on ability to pay.
Location
14500 Sheldon Road
Suite 160-B
Plymouth, MI 48170
Contact information
313.450.4500