If you're anything like most new parents, somewhere between the excitement of your pregnancy announcement and your child's first steps, you and your partner may have experienced a breakdown in communication. Makes total sense: You've both had a massive life change, and your priorities changed overnight. Gone are leisurely afternoon naps and impromptu dates – and here, for now, are cranky sleep-deprived mornings and new financial responsibilities.
Luckily, your communication doesn't have to fizzle – it might just need some reinvention.  Read on for tips from therapists who work with new parents to learn how to keep the love alive… when two become three.
1. Make honest conversations with your partner an ongoing habit
It can be challenging for new parents to open a conversation about their own needs, acknowledges John Carr, a Licensed Independent Clinical Social Worker whose specialties include adjustment to fatherhood. But practice makes perfect – or, at least, makes it happen.
"One of the best ways to 'open a conversation' is to create a consistent space and opportunity for connecting – that is, for mutually generous listening to one another," he says. These conversations don't need to be a big production, but they do need to be built-in and intentional.
Carr recommends scheduling weekly check-ins to discover each other's needs. "Once you name it, you can bring it up as something to prioritize."
Easy ways to keep the conversation going during new parenthood include:
Going on walks together (while baby naps in the stroller)
Schedule time for (non-baby related!) catch-up after your little one is in bed
Sharing a story from your day while washing the dishes
Go on dates! Leaving baby with a sitter and breaking your routine will give you a fresh opportunity to reconnect
Not sure where to start? Meira Cohen-Hansford, a Licensed Clinical Social Worker whose specialties include perinatal mental health and parenting support, recommends the following questions* to jumpstart a weekly conversation:
What's something that's going well in our relationship?
What's something I'm challenged by in our relationship?
What's one thing your partner did for you this week that helped you feel loved/cared for and connected?
(*Source: The Center for Men's Excellence, Daniel Singley)
2. Practice gratitude to stay connected to one another
"The more we identify and express the things our partner is doing right," says Cohen-Hansford, "the more inclined they will be to continue doing them." Try the following statements:
Thank you so much for making lunch yesterday.
Thanks for letting me take some time for myself last night.
Thanks for getting up with the baby last night.
These intentional conversations build on each other and, Carr says, as "you become more accustomed to talking together intentionally, you both get to practice the art of saying the unsayable." It may take practice before you get your communication groove back. (Baby steps, if you will!)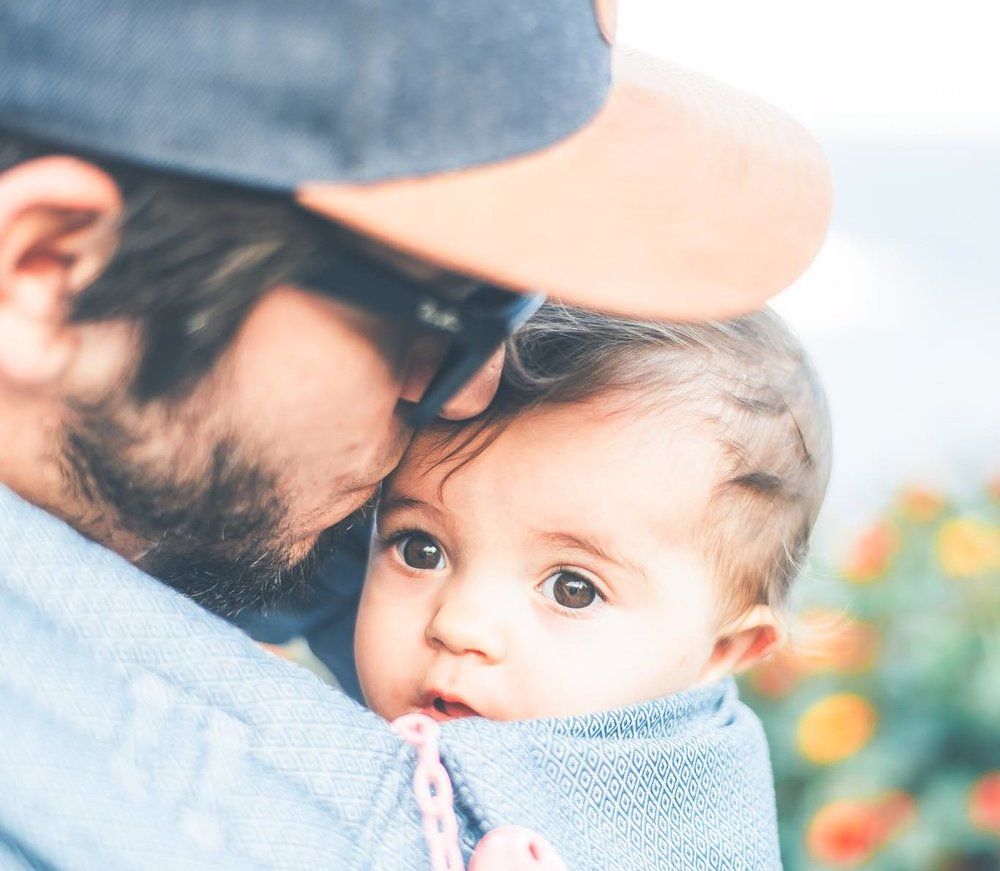 3. Remember that small praise can go a long way
Carr emphasizes the importance of creating a true window for compassion.
"Given the enormity of the change in your lives, you both need acknowledgement and positive reinforcement," Carr says. Even simple validation, like Hey, thank you for changing that diaper – you're a rockstar can go a long way.
The same praise and affirmation that was once a given becomes challenging when you're depleted or resentful. "If you find yourself feeling under-appreciated, give a compliment to your partner," Carr suggests. "You might be surprised to see the positive chain reaction that kicks in."
As Cohen-Hansford points out, "Work and kids can drain us, leaving little left for ourselves or our relationships." However, she adds, "sometimes by showing love, we actually fill up our own bucket and can feel invigorated by doing something for our partner."
To keep the taps of compassion and empathy flowing, Cohen-Hansford recommends the following:
Picking up your partner's favorite cookie or cheese while at the supermarket
If your partner opens up to you, avoid immediately reacting. Instead, try clarifying back what they're feeling  – e.g., "It seems to me that you're saying you're [hurt, upset, angered]." This may help you listen and understand better.
Using post-it notes to share simple messages on the mirror:
Good luck with your meeting today!
I enjoyed sitting and having a glass of wine with you last night.
4. Launch honest communication with this one type of statement
"Expressing our needs and vulnerabilities is not easy! Keeping in mind that vulnerability is a sign of strength, not weakness, can be a helpful reminder when expressing ourselves," Cohen-Hansford says.
While we're often inclined to begin a conversation suggesting what our partner isn't doing for us, a more productive conversation begins with, 'I'm feeling…'
Using these I'm feeling statements can help prevent our partner from feeling attacked and becoming defensive, ultimately making them more open and receptive to our needs. Carr reminds us: You and your partner both want to be heard and understood.
5. Get calm before communicating – even if that means taking a break
Feeling frustrated? As tough as it can seem to avoid lashing out in the moment, it's best to wait to share your feelings until you've cooled off. Find a time when you've had a moment to process. That way, you'll have a better understanding of what you want to share with your partner.
When trying to work through an issue, stick with the present event, anecdote, or interaction you're upset by. As tempting as it is, it's generally unhelpful to bring in events from the past.
Don't have time to process and communicate? Cohen-Hansford advises at least keeping the communication running, even if that means sending a quick text indicating the hope that you can continue the discussion later, face-to-face. Technology isn't always the ideal way to express yourself, she acknowledges, but it's "best not to let things build up, but also give yourself the chance to process and pick your words and tone carefully."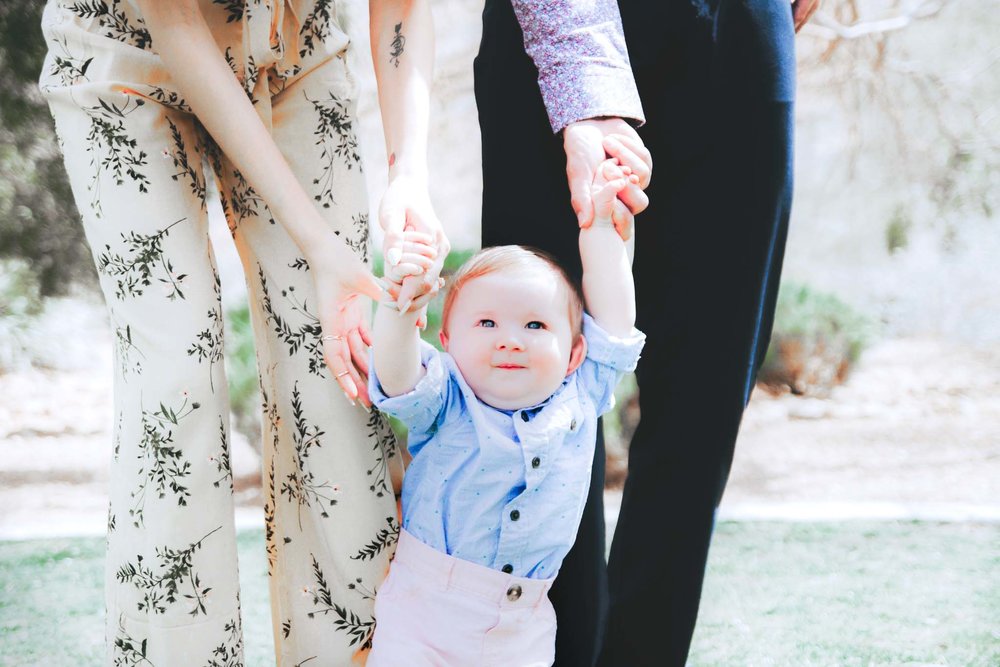 6. Keep your team spirit going strong
When all else fails, remember: You're in this together.
As Cohen-Hansford points out, your relationship has a huge impact on your children. "One of the greatest gifts you can give your child is to model healthy communication and remember that your relationship with your partner is essential to your child's healthy development and your connection with your child," she says.
"Babies and children are unbelievably perceptive, and take in their caretakers' energy and the energy of a home. Our children can be motivating forces to remember to find the courage to communicate well with our partners. The best form of teaching is modeling."
Carr adds, "When new parents take time to tend for their relationship, they are modeling behavior that will help their children to grow up as responsible, healthy adults."
Bottom line? Generosity and unity are key. "If you or your partner are not generous with each other, it won't feel safe to communicate your needs," Carr says. "If either or both of you are not truly listening, then no amount of compliments or 'thank yous' will help."
7. Speak with a couples therapist
Virtually all couples struggle to stay connected during the transition to new parenthood – and for some, the repercussions of this stress can impact their partnership for years to come.
Speaking with a couples therapist can help you break down any barriers that have gone up during this happily hectic time, allowing you the space to rekindle your connection and forge deeper bonds with each other and your little one.