When I started Zencare, I had experience working in business — but this was my first time actually founding and running my own business. Over the years, I've leaned heavily on books to learn from other organizations, identify and apply best practices, and ask the right questions. While most of the books I read were written for tech startups, I believe many of the lessons I gathered apply to the business of therapy private practices as well.
Here are five business books I recommend to therapists in private practice. If you have additional recommendations, we'd love to hear from you, too!
To all the therapy private practice owners — as fellow small business owners, I celebrate your courage in starting, running, and growing your own practice! And to the many therapists who trusted in me six years ago when I was first starting out — thank you so much for your belief in me and the mission of Zencare. We hope we've made you proud and continue to do so!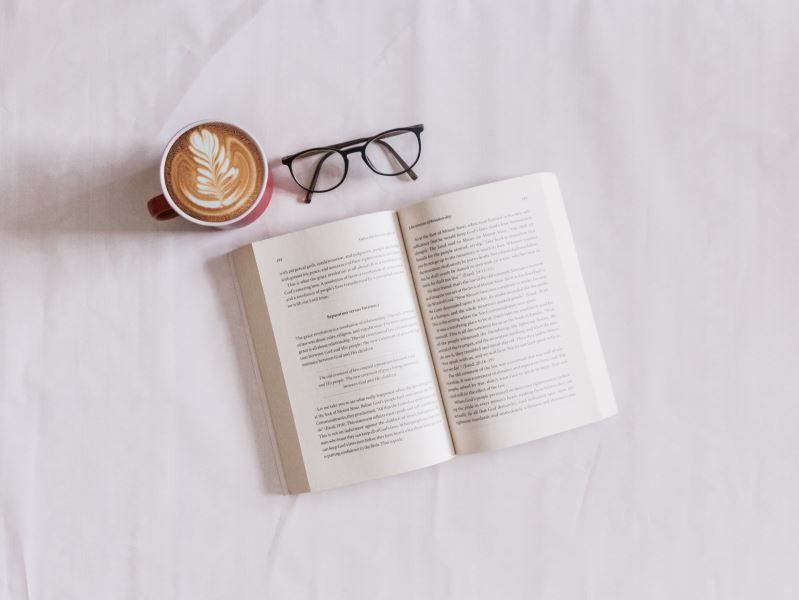 by Mike Michalowicz
I'll admit: I was terrified of dealing with personal finances for the longest time!
While I was always attentively tracking my business finances, I somehow saw personal finances completely differently — maybe it's because money was a taboo topic growing up, or because of subtle societal messages around women and money. In any case, it was only in the last few years that I finally faced my fears, looked personal financials in the eye, and spent every weekend for several months diving into the ins and outs of personal finances, investing, and asset allocation. Now, spending time in my spreadsheet of personal finances is one of my favorite pastimes!
I know that many therapists shy away from the topic of money as well; if that applies to you, this is one book to help you get started on facing your fears. I've included more resources below, too.
This book – Profit First: Transform Your Business from a Cash-Eating Monster to a Money-Making Machine by Mike Michalowicz — was first introduced to me by my personal therapist. My mindset has always been "Business First!" so we had been working on how I could take better care of myself across the board: health, time, energy, and money.
Profit First flips the traditional profit formula around by proposing that "revenue - profit = expenses" (versus the traditional "revenue - expenses = profit" formula). Michalowicz suggests business owners adjust expenses (e.g. rent, the cost of practice management software, salaries for group practice clinicians) to whatever is leftover after business owners have paid themselves and after a certain amount of profit is left aside. This methodology has several benefits:
It makes it easier to budget for your business and keep track of your money.
It creates sustainability in the business because the profits collected can be put aside as a "rainy-day fund" to fall back on in case there's an emergency.
It ensures the business owner's needs are taken care of and helps boosts morale for the business owner – you! Even if making a profit wasn't your main motivation for starting your private practice, getting paid for the hard work you put in isn't just a reward, it's a necessity. If you aren't taken care of, the business won't be sustainable.
As a bootstrapped startup (meaning we never took on outside investor funding and I started the company using my savings and side hustles), I always had to ensure business profitability from the start — that was the only way we could hire and grow! Whatever the company needed financially, I would put back and invest into its growth. But that mindset caused me to think of the company's financial situation as my own; if the company did well, I did well — and the other way around. Now, in putting my profit first, I've been able to value my personal finances separately from the company's, and make sure that my financial needs are being supported, too.
While Michalowicz recommends implementing this methodology from day one of starting a business, for my particular business, I only felt comfortable thinking this way once the company was generating reliable, consistent revenue. Similarly, I recommend this read for therapists who have relatively established private practices and would now like to start seeing their own income separately from their practice revenue.
Michalowicz argues that smaller businesses can actually be more profitable than larger businesses that have higher expenses. This is something I believe absolutely applies to therapy private practices, and I hope this books helps you realize this in your practice, too!
Here are other resources I recommend for practice and personal financial management: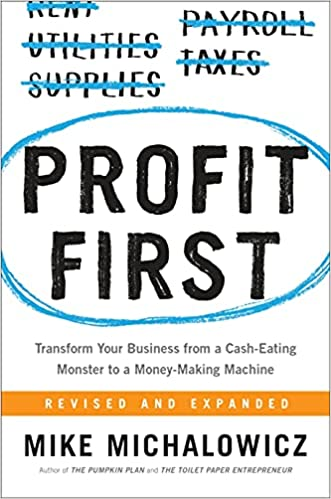 If you've been around me for any amount of time, you'll hear me talk about "manifesting" your future. I am a huge believer in visualization, putting your dreams out there, and realizing your ideal self — the universe is listening!
In the early days of Zencare, I would meditate and visualize my future self in five years' time: Who would we be helping as an organization? How big would our team be? What kind of team culture would we be nurturing? What kind of relationship would I have with my partner? What would I be doing in my personal time?
I'm grateful to the universe that I am living my dream today!
You Are a Badass: How to Stop Doubting Your Greatness and Start Living an Awesome Life is a wonderfully witty and funny motivational book written by Jen Sincero that promotes this exact mindset and philosophy. It offers stories, advice, exercises, and coach-like pushes to break out of self-sabotaging beliefs, kick your self-doubt to the curb, and shamelessly go after (and attract!) what you want.
If you find yourself losing steam or wanting an extra oomph of energy towards reaching your aims, this book can help you get back on track to create your ideal personal and professional life. If you enjoy listening to audiobooks, I highly recommend finding the audiobook — Sincero narrates her fabulous stories, and she adds even more sparkle to an already exhilaratingly motivating book!
Other resources I recommend for manifesting your wildest dreams: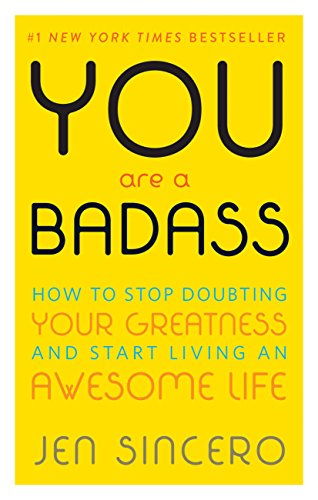 This book is here to encourage you to practice what you preach. You might love your work, enjoying sessions with clients, and thrive on collaborating with other clinicians; but as much as you may love your work, it's still important to set boundaries — for longevity in your career, for sustained mood, for feeling connected, and for continued passion for what you do.
As someone who absolutely loves her work, I can appreciate what a blessing it is to be in that situation; but also how hard it can be to take a step away from your work!
I stumbled upon this book during a getaway to upstate New York — it was the perfect little book to encourage my mini vacation. It's an easy, fun, short read by Marlee Grace who understands the challenges that come with being a small business owner. Part memoir, part worksheet, part reflective text, How to Not Always Be Working is an excellent reminder that you, too, need to take care of yourself. Grace asks the reader to consider things like "What parts of my work come easily to me?" "Which parts do I dislike?" and "What is not my work?"
I've answered these questions in my journal and revisit them whenever I'm feeling burned out or in need of a brain break.
Reflecting on what brings you energy, what sustains your interest in a project, and what makes you want to start (or stop!) work each day can help refocus your efforts. Serving as a check-in to make sure you're staying true to your authentic self and your goals, this book is an excellent, breezy read that can help you define what work means to you — while also celebrating the beauty of being a small business owner!
Other resources I recommend for self-care as a business owner:
In any business, who you hire matters. For small businesses, though, it's absolutely vital to hire the right team — people who share your vision, work well together, and deliver high-quality work. Hiring your team might feel like piecing together a family: you care greatly for the team's wellbeing and professional development while at the same time expecting their best efforts.
If you're considering expanding from a solo practice to a group of clinicians, hiring is a key step in your process. The practice may be your dream, but you cannot achieve it on your own — who you have beside you will determine your success.
Who: The A Method for Hiring by Geoff Smart and Randy Street was recommended to me by a group practice owner in Boston. It was great timing — I was just starting to grow the Zencare team at the time, and it's completely shaped our hiring process and helped us develop robust interview questions.
Based on hundreds of interviews with CEOs and hiring managers, Smart and Street share secrets to success in finding a team player who is not only qualified, but also a great fit for your business and the role they are applying for.
When I first started the hiring process for Zencare, my interviews were long, unfocused, and I asked redundant questions. This book taught me how to structure interviews around intentional questions that are relevant to the role. By identifying the outcomes that you seek, you'll be able to define who you're looking for in the hiring process — and look for those traits in candidates.
Once you start down the hiring path, the process can take up a significant amount of your time, even just for one open position. To build a strong, unified mission, this book teaches you how to speak towards the strengths of your business, find those who are energized by your core values, and help you establish the best hiring process possible.
Other recommended resources on hiring: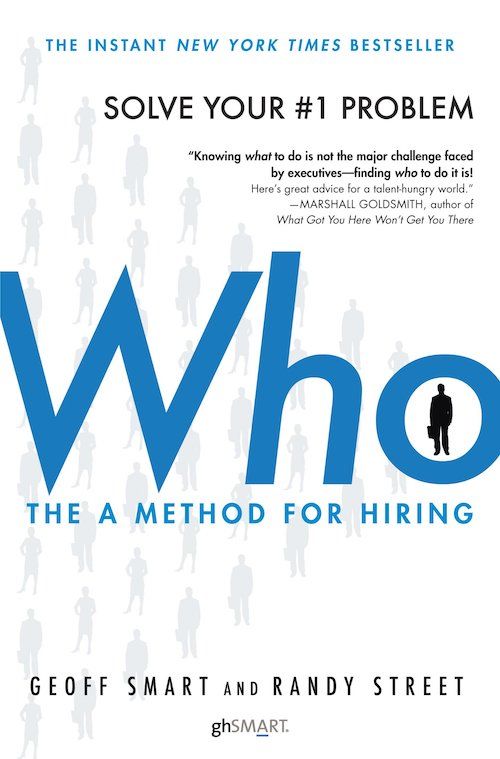 Before founding Zencare, I worked as a consultant at McKinsey & Company, and one of the management practices I appreciated most there was the open, structured, and frequent one-on-one feedback sessions every manager held with the consultants they worked with. Each month, I met with my manager to reflect on and discuss what I thought I did well, as well as areas for improvement. I brought this with me when I started Zencare, so that every team member gets one-on-one time with the person they work most closely with, and give and receive feedback.
Radical Candor: Be a Kick-Ass Boss Without Losing Your Humanity takes this transparent communication to another level by describing in detail the importance of both "caring personally" and "challenging directly." Kim Scott, the author, has experience working at large companies (such as Apple) where she learned many lessons both from being a boss and teaching others how to be a boss. With entertaining and witty stories to illustrate her points, Scott shares her framework that is equal parts being invested in your employees, and sharing honest, productive feedback.
This book is a great read for any therapist who is supervising or managing clinicians, intake coordinators, and/or other staff. Peter Drucker, often cited as the "father of management thinking," wrote once that management is the most rewarding jobs – I certainly believe this to be true, and though I myself still have a lot of learning and growing to do, I hope this book helps group practice owners feel connected to those you manage, while also achieving the goals you set for your work.
Other resources I recommend for private practice team building: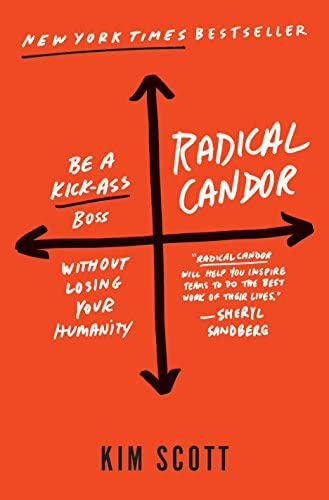 I hope the above list is helpful for therapists! Again, if you have additional recommendations, we'd love to hear from you, too.