The summer after my freshman year of college, I was determined to stay on campus and prove that I could be self-sufficient. In addition to working 40 hours a week and training as a varsity athlete, I also struggled to learn how to cook for myself for the first time.
With the dining hall out of the question and a shoestring budget, I was totally lost on how to grocery shop, meal prep, and eat enough to sustain my work and exercise.
The following tips are what I wish I knew that first summer, and will hopefully make navigating the grocery store and eating well on a student budget seem a little more manageable.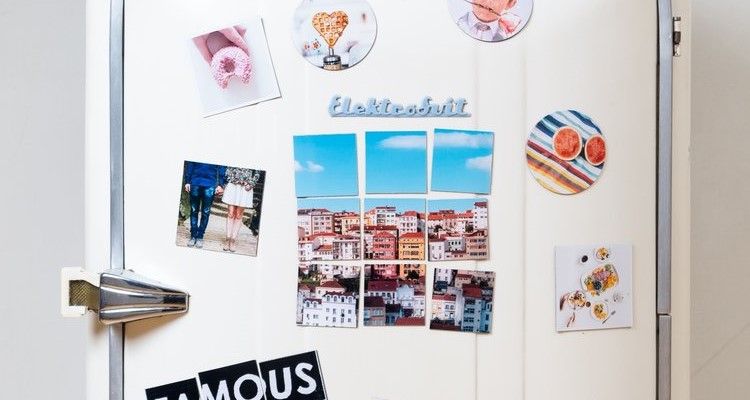 1. Ask for grocery store recommendations
If you know any upperclassmen who are off-meal plan or friends who have stayed on campus for previous summers, ask them where they grocery shop. You might be surprised by how widely selection and price vary by store, and it's important to find a store that fits your budget.
Also, different stores are good for different things. While it might be convenient to grab paper towels and shampoo from CVS while you're there to pick up a prescription, you can save a TON of money if you buy household goods in bulk from bargain stores or supercenters. To save time, head to a shopping center for a stock-up trip at the beginning of the summer so you won't be tempted to go wherever is closest when you realize you're running low on toilet paper in the middle of July.
2. Consider splitting a market share
While farmers markets and other local organic foods are often pricey, signing up for a market share (a weekly box of vegetables from local farmers) gives you lots of high-quality produce at a reduced price. It'll encourage you to incorporate plenty of veggies into your diet and try foods you might not otherwise pick out for yourself.
Market shares typically contain more than you would need for a week, so ask a friend or housemate if they'd like to split one with you. That way, you can also swap around preferred foods and you won't get stuck with 5 extra onions.
3. Plan, plan, plan
The best way to stick to a tight budget is to plan ahead. There are tons of meal-prepping and recipe blogs online – learn to love them (a good place to start is Budget Bytes, which breaks recipes down by cost and cost-per-serving).
Plan out 2-3 larger meals to cook each week, and get as much done on the weekends as possible. Once you know exactly what you'll be cooking, you can come up with a detailed grocery list of everything you'll need. Don't stray from the list, and you won't end up spending money on ingredients you have no use for.
Also, have a snack before you head to the store. When you're shopping on an empty stomach, everything starts to look delicious, and it's easy to end up with unnecessary extras.
4. Pay attention to price
If your grocery store has a member's discount, become a member. If they have a day-old breads or imperfect produce section, shop there first. Pay close attention to expiration dates and whether price is calculated by weight or unit (ex: if a red pepper is priced by weight, get only as much as you need; if it's priced by unit, get the biggest one you can find).
It's often less expensive to buy in bulk, but not always, so make sure you compare the net price (cost/weight) of different size products as well. This is especially important for meats, which can vary widely in price for different cuts. You can also check your grocery store's website for coupons and sign up for a weekly flyer to make sure you take advantage of any sales or special promotions.
5. Stock your freezer
Having a well-stocked freezer is crucial to staying on budget. Buy meats in bulk when they're on sale, put them in individual baggies when you get home from the grocery store, and stick them straight in the freezer. Transfer a chicken breast from the freezer to the fridge in the morning and it'll be ready for you to throw into the oven with some veggies when you get home from work, and you'll have a tasty weeknight meal with minimal effort.
Summer is also when many typically expensive fruits are in season – take advantage, and freeze berries and peaches to enjoy in smoothies all winter long.
Also, there are going to be nights when you simply cannot bring yourself to cook. That is totally ok and does not necessarily mean breaking your budget. Frozen pizzas are more expensive than making it yourself, but they might save you a lot on delivery. And if you get sick of eating leftover pasta for the third night in a row, put the remaining portions in the freezer– you'll thank yourself a few weeks down the line when you have a homemade meal ready to microwave.
6. Avoid splurging on lunches
It is so, so tempting to drop $8 a day on a salad or Chipotle when your whole lab goes out to lunch, but buying lunch every day adds up reallyyy quickly. When you cook dinner, plan for leftovers that you can heat up in the office, and then suggest everyone meet in a nearby park to eat. That way, you still get to hang out, and there's no pressure to splurge on lunch.
7. Invest in spices and condiments
Spices can be expensive, but they make all the difference in your ability to cook delicious dishes. Stay away from expensive bottled sauces and marinades– if you have some basic ingredients, you can make them yourself. A few necessaries: salt, pepper, paprika, basil, oregano, cumin, red pepper flakes, sugar, olive oil, balsamic vinegar, soy sauce, honey– the rest is up to you!
8. Keep an eye out for bargain nights at your favorite restaurants
Many restaurants offer discounted prices on weeknights, like half off appetizers or 25 cent chicken wing night. If you're going to go out to eat, make sure you take advantages of special offers.
Also, eating dinner with friends is awesome, but it doesn't require going out to restaurants. If you live in a house, develop a cooking rotation or plan potluck nights. This will introduce you to new dishes, take some of the cooking pressure off, and still give you time to socialize.
9. Get a water bottle
It's so important to stay hydrated during hot summer days, but bottled water and other drinks are expensive. Investing in a reusable water bottle that you can carry everywhere is good for the earth and for your wallet. Try to looking for one that is metal– they are easier to clean and hold up longer than plastic.
10. Ask for help!
If you're struggling to develop a nutrition plan that fits your lifestyle, that's what professionals are for! Schedule a few sessions with a nutritionist on Zencare.co to get guidance on nutrition intake and grocery shopping on a budget.