College is often described as "the best four years of your life," and while that might be the case for many, this representation can make individuals feel alone when they go through difficult times.
It's perfectly normal to experience ups and downs during college. In fact, the American College Health Association reported that 62% of undergraduates experienced "overwhelming anxiety" in 2015.
While we are often resilient enough to "tough it out," and just brute force our way through the difficulties in life, it's equally important to avoid burn out. Taking care of your mental health before reaching a crisis point can help you succeed academically and personally, and help you feel less stressed in your daily life.
Here are creative steps and resources you can utilize to manage your stress and improve your mental health in college!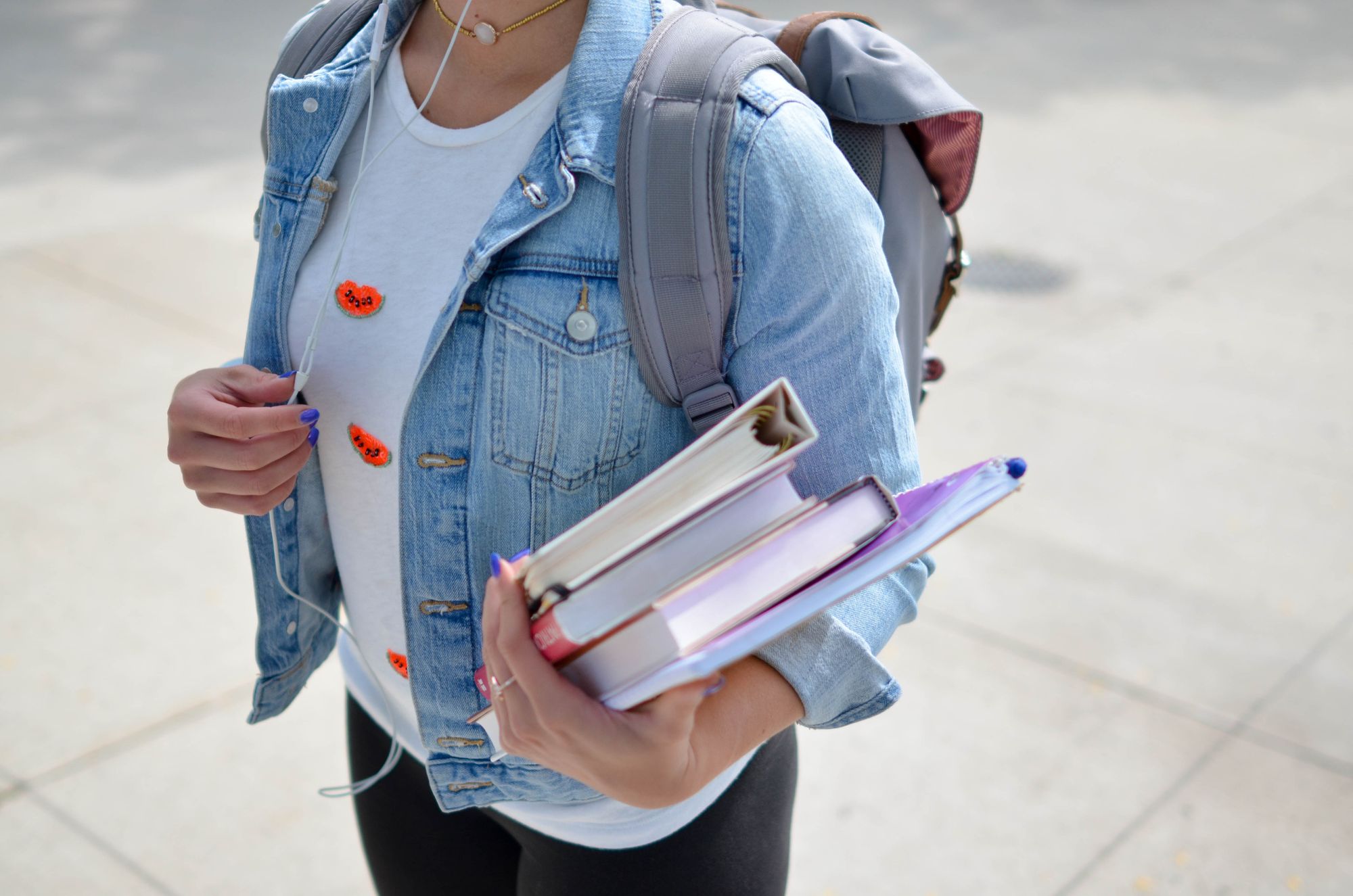 1. Have a variety of self-care ideas ready
Self-care is a phrase that is frequently tossed around and often associated with pampering oneself. The truth is that self-care is unique to each person that practices it. How we take care of our mental and emotional health is personal and varies incredibly between individuals, and there is no "right way" or "best way" to engage in self-care.
A great way to check-in about what might be a great self-care activity is asking yourself "what 'refuels' me?"
Here are some ideas for self-care activities in college:
Simple self-care activities in college:
Meditate using an app like calm
Hit the gym! Try a group class like Zumba, Yoga, or Barre
Listen to an audiobook and make fresh pasta
Take a walk in nature (a city park or a national forest, its up to you!)
Cuddle up in your favorite blanket and watch an episode of TV
Write in a journal
Listen to music
Social ways to take self-care in college:
Spend some time with a good friend (if they're far away, arrange a Skype date!)
Write an essay at your favorite coffee shop for a change in scenery
Grab a table at an off-campus cafe and savor your favorite drink with a friend
Have a long dinner with friends
Host a board game night
Look up if your university has therapy dogs! Spending time with a furry friend can be incredibly relaxing
Small ways to incorporate self-care in college life:
Take a nap
Drink more water
Take a long shower
Take medication as prescribed
Accomplish an errand
Do what you need to take care of your mental health.
2. Make time for self-care
It can be difficult to regularly carve out time to practice self-care, but try putting it in your calendar or to-do list or set daily reminders on your phone. Taking care of your mental health is just as important as checking off academic and work-related tasks, and budgeting time for yourself will end up saving you time in the long run. You will do and feel better if you give yourself time to recharge.
If that doesn't seem realistic for your schedule, try to sneak in self-care in small places:
Set aside the 10 minutes between classes for a meditation in a quiet spot
Grab a coffee and really pay attention to the taste and warmth
Stretch your muscles or do a few quick yoga poses while studying
Walk mindfully from class to class, paying attention to the colors and movement all around you
These small acts of self-care definitely add up.
3. Know your resources
Another important aspect for taking care of your mental health? Knowing your resources. Check out these amazing services on- and off-campus. Never be afraid to reach out for help. Whether you're feeling a little overwhelmed, or like you've been run over by a thousand trucks, there is never a wrong time to seek out help. There are many resources available, and everybody there wants to help you out.
National Suicide Hotline – The National Suicide Prevention Lifeline is open 24 Hours, 7 days a week, and takes both calls and messages through their online chat on the website. This confidential resource services those in distress, as well as friends or loved ones who may be concerned about someone dealing with the effects of suicide. They can be reached at 1-800-273-8255.
Trevor Project Lifeline – The Trevor Project provides crisis intervention and counseling via phone and messaging for LGBTQ+ people ages 13-24. Their website is full of resources for LGBTQ+ individuals regarding sexual orientation, gender identity, suicide prevention, and more. They can be reached at 866-488-7386.
SAMHSA – The Substance Abuse and Mental Health Services Administration, runs a confidential, 24/7 treatment referral routing service that provides information and treatment options to individuals (or loved ones of individuals) struggling with substance use disorders. This service is provided in English and Spanish, and is mainly an information service. For crisis counseling, it may be better to use another resource. They can be reached at 1-800-662-4357.
Veterans Crisis Line – The Veterans Crisis Line connects veterans in crisis and their loved ones to qualified responders from the Department of Veteran Affairs. This resource is offered 24/7, and is free and confidential. Messaging, texting, and calling options are all available, as well as support for deaf and hard of hearing individuals. Their website also includes resources on mental health concerns specific to veterans. They can be reached at 1-800-273-8255, and also feature messaging on their website.
National Eating Disorders Association – NEDA works to support individuals and loved ones affected by eating disorders through prevention, treatment, and access to quality care. Their website is full of resources for those struggling with eating disorders, as well as a helpline and messaging service from the hours of 9am-9pm Monday-Thursday and 9am-5pm on Friday. They can be reached at 1-800-931-2237 and messaging is available on their website.
Zencare.co – Zencare is the simplest way to find an off-campus therapist. Find quality-vetted therapists, psychiatrists, and dietitians recommended by peers, and book free a phone consultation directly on the site. Search therapists in the Boston area and Rhode Island and view introductory videos and photos to help you find the right provider for you!
A version of this article was originally posted on HerCampus Harvard's website.