As a therapist in private practice, how often are you taking a step back to evaluate your mental health? You have a beautiful heart for taking care of others, but it is also necessary for you to fill your own cup so you can better show up for everyone else in your life, including your clients. If you develop a committed practice of caring for yourself, then you can help others on their mental health journeys for years to come.
With that intention, here are 9 ways for therapists to honor and prioritize your own mental health.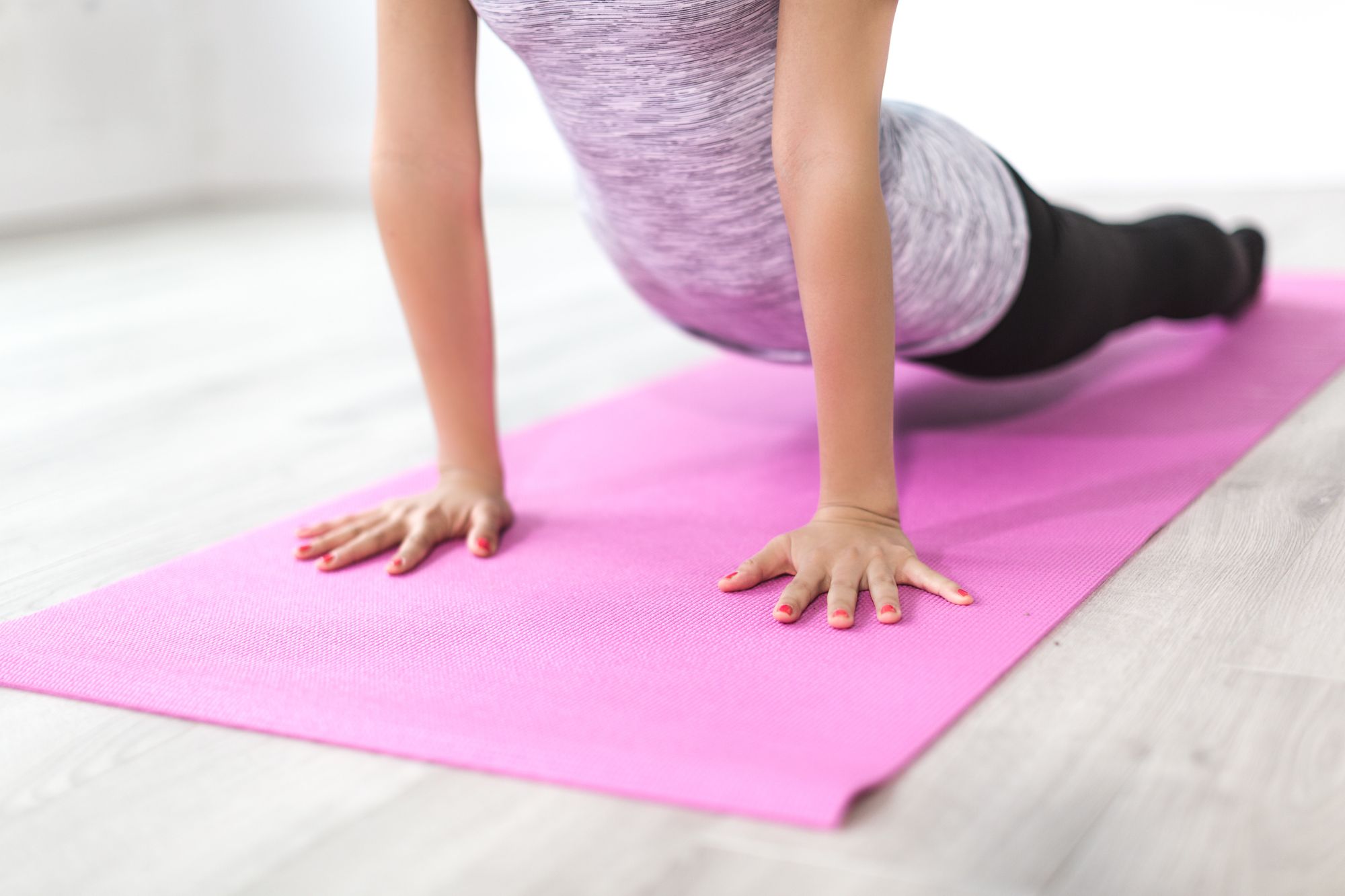 1. Recognize the signs of burnout before they start
Being a therapist is a lot of responsibility. You hold space for others to unpack their emotions, traumatic experiences, difficult memories, and more — all while balancing your own mental health needs. You have a professional responsibility to your clients to keep them safe, and at the same time, a personal responsibility to take care of yourself. When these two responsibilities become unbalanced, there is a high risk of burnout.
Burnout is a common experience for therapists; however, its effects don't have to be debilitating. By taking preventative steps when you start to notice the warning signs of burnout, you can mitigate its impact by implementing supplementary self-care actions. When you start to feel a bit under the weather, it's worth it to take a moment to consider work's role in your fatigue, frustration, or disconnection.
Some common signs of burnout include:
Physical and emotional exhaustion
Never feeling fully energized
Feeling disconnected or isolated from others, even when you're in their presence
Feeling detached from yourself or your clients
Not feeling motivated to do things you generally like doing
Difficulty concentrating
Your red flags will be unique to you, as everyone's emotions manifest in different ways. These red flags are a reminder to slow down and make taking care of yourself a priority.
2. Check in with yourself about what your priorities are
You might love your work, but it doesn't have to be your top priority. At times, you'll wake up feeling excited to go to work. Other times, you may find yourself dreading your first session of the day or going into your office. As a helping professional, it likely comes natural to you to serve others' emotional needs. However, there's nothing wrong with placing yourself at the center of your own world when you need to. When you do this, you communicate to yourself that you are important and worthy.
What else do you prioritize? If you need to take a step back from work, fill your time with things that are important to you. This could include your friends, family, pets, your home or living space, your hobbies. You might also consider making your mental and physical health a priority.
If you need a way to better understand your priorities, check out the Values Bullseye exercise. This is a values clarification practice (that can be used with clients too!) that helps you take a look at whether or not you're living your life by your values. You can sub out values for priorities, ranking which priorities are most important to you. You might be surprised what priorities float to the top of your list!
3. Get your fellow therapists together
If you're looking for ways to make your work more enjoyable, look no further than the office next to yours. Getting your fellow therapists together not only gives you helpful resources on tough cases, but also social support from people that understand the difficulties (and joys!) of being a therapist. This benefits your mental health.
If you find it helpful to talk to other therapists, formally or informally, there are many ways to grow your network. Whether you start talking with other therapists at your practice, therapists around your community, previous colleagues, old classmates, or join a professional association, having a network of peers to lean on when you need the support is a great way to feel connected to others and to your work. You might find this support through in-person groups, online groups, email chains, text chains, blog posts — there are so many ways to connect with other therapists!
It's important for you to know that you're not alone. There are many incredible therapists out there to help you grow professionally. This network will also point out instances of you placing yourself at the bottom of your priorities list and check in about your own mental health.
4. Take care of your mind, body, and spirit
One of the basics that you might tell your clients is that a healthy mind needs a healthy body. This doesn't have to mean being a marathon runner or joining the nearest CrossFit gym; it might just mean finding a routine where eating, sleeping, and activity levels are comfortable and healthy, and from which, our minds and spirits can grow.
Make taking care of your body a priority. Are you getting enough sleep each night? Are the foods you eat healthy and in moderation? Are you getting enough movement each day for your body to stay active? If you traditional  workouts are not for you, here are a few ideas for ways to get your body moving without committing to the gym:
Going on a walk in nature and identifying different types of flora
Doing your laundry by sorting it in one room and folding it in another
Playing with your dog at the park
Gardening, including weeding, mulching, and pruning
Walking to your friend's house instead of driving
Playing lawn games like bocce ball, cornhole, or croquet
By focusing on developing healthy routines, you leave your mind in a comfortable place to start working through your stress. Your spirituality — that is, your feeling of connection to a greater purpose — will also have an opportunity to expand, as it has a strong body to hold it.
5. Find resources to make your job easier
Another way to make your work easier is to locate and utilize available resources. Maybe your practice is just getting off the ground or you're dedicated to small margins, but investing in practice management tools that take a load off of your shoulders may be just what you need to prioritize your time and energy. These tools might include an enhanced client management system, electronic health record, payroll system, bookkeeping program, or others.
It's not just technology tools that might be helpful to implement. Hiring someone to help you take care of the aspects of your business that you don't particularly enjoy, such as answering the phone, scheduling appointments, or responding to emails. Without having these responsibilities, you're free to take a step back and refocus elsewhere.
If you aren't quite up for these larger changes to your practice, consider smaller ideas to help make your practice run smoother. This could include having handouts already printed out, whether these are clinic policies, mental health educational information, or helpful guides. You might also consider using email templates to save yourself the time of typing out the same information. Anything that saves you time — so you can spend your time how you please.
6. Don't be afraid to take a vacation
Everyone needs a getaway at some point! It may seem daunting to leave your practice, but taking time off and disconnecting is essential for protecting your mental health. Whether you travel to a new country during your time off or spend your staycation on your couch, give yourself a physical and mental break from your practice.
To ensure that you're fully able to relax while on vacation, prepare for your vacation leave ahead of time. Communicating with your clients that you will be out-of-office a few weeks ahead of time gives them the chance to experience and understand their emotional reactions. When you share the dates of your absence, this is the time to set expectations for limited or no communication. You can also find a covering therapist, in case your clients would still like to speak with someone. And once you're ready, change your voicemail to let people know that you're out-of-office!
So what will you do on your vacation? Anything that brings you joy and helps you recharge! This could be spending time with your loved ones, spending time in solitude, visiting a new place, revisiting an old place, eating your favorite foods, playing your favorite games. What's most essential is that you're taking time off of work and doing what you want to do.
If you aren't yet able to take time off of your practice, find small ways to give yourself the disconnection from work that you need. Here are some ideas to get you started:
Leave your phone in another room after 7pm
Turn off your email notifications when you leave the office
Set a boundary with yourself not to talk about work outside of the workday
Reset after your last session by walking around the block, blowing out a candle, or eating small treat
7. Surround yourself with the things (or people!) that you love
Surrounding yourself with joy sounds like a nice idea, but what does it actually look like, in reality?
First, you'll need to determine what brings you joy. It could be an object, a person, a place, an experience, a memory. Write out a list of the things that bring you happiness, pleasure, or delight. These are the things you need in your life to take care of yourself.
Once you've established this list, consider ways to scatter this joy across your daily routine. By placing these objects, pictures of experiences or loved ones, and related symbols around your home, office, and car, you'll have easily accessible joy. You might even use your favorite picture as your phone's home screen — anything that makes it more likely for you to come across joy as you go about your day.
Think of your emotions as a huge bucket. When you feel good, your bucket is filled with happiness, comfort, security, and love. As a therapist, you often pull from your bucket and fill up other peoples' buckets. When your bucket is empty, you're at high risk for burnout. So what fills your emotional bucket at the end of each day? By spending time with the things, people, places, and experiences that bring you joy, you're prioritizing your own mental health and refilling your bucket.
8. Appreciate your own resilience
At the end of the day, what you do as a career is pretty incredible. As a therapist, you listen to others with compassion and help them improve their lives. You empower your clients to make healthy decisions, build happy relationships, and discover who they truly are.
It's important for you to remember the immense positive impact that you have on the people in your life — from loved ones to clients alike. Take a moment regularly to appreciate your own resilience, compassion, and service (because you deserve it)!
To express pride in yourself each day, try a few of these affirmations:
"I am strong because I am compassionate."
"I help others find their strength and that's a testament to my strength."
"I've changed my clients' lives through my hard work, patience, and empathy."
"I'm doing what I love, which is to help other people."
You might also consider creating a gratitude jar practice, a meaningful way to remind yourself that your work is significant. Not only could you express gratitude for yourself and your work, but those along the way that helped you grow.
9. Expand your skills by taking a course
A pragmatic way of expressing self-love is to enroll in a certification, specialty, or practice course. If you find yourself missing the mark with fulfillment or feeling stuck in your daily routine, mix it up with a new therapy modality.
Is there a type of therapy that you find interesting? Have you always thought about what it would be like to work with a specific client population? Treat yourself to a continuing education course or certification program in that area. These novel techniques may give you the motivation you're looking for to keep going. Not to mention that they'll up your therapy game and make you a more valuable therapy (which you can charge for!).
Keeping yourself interested in your work is vital to staying away from burnout. There are many ways to freshen up your practice so that you feel connected and engaged with your work.
Zencare loves our therapists for their dedication to helping individuals, families, and communities grow their mental health — and we encourage you to prioritize your own mental health today and everyday because you can't pour from an empty cup!