William Henry is a Licensed Clinical Social Worker in Mount Kisco, NY specializing in adjustment difficulties, anxiety, and self-esteem. He also frequently works with adolescents and young adults who are navigating major life transitions. In sessions, Will utilizes a holistic, strengths-based approach and often draws on Attachment Theory, mindfulness techniques, and Cognitive Behavioral Therapy to help support his clients.
We asked Will more about his work with clients and his guiding philosophies on therapy.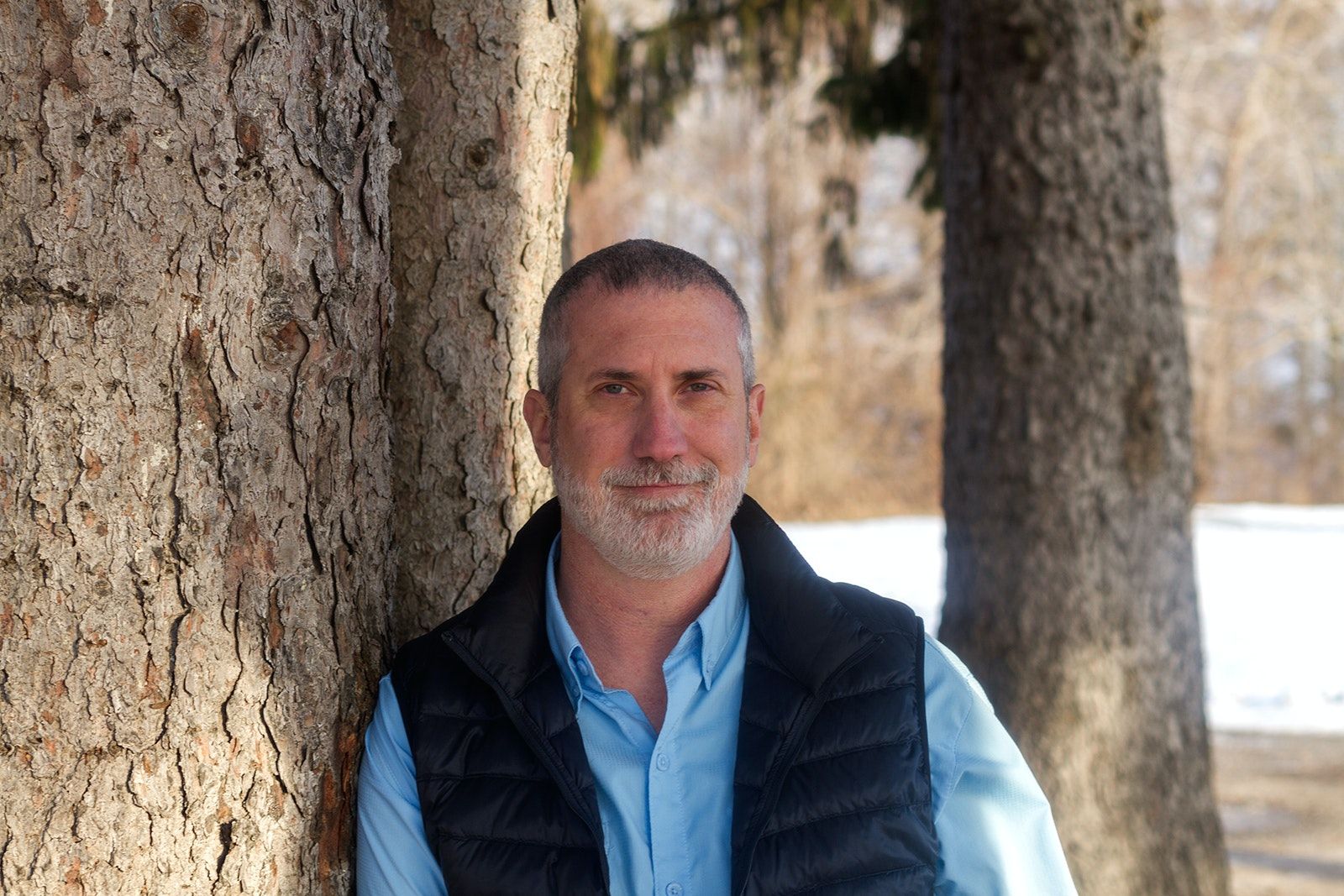 Will's background and personal life
What was your previous work before going into private practice?
I spent nearly 15 years working with children and adolescents in a learn-to-swim environment previous to my career as a social worker. I was able to utilize my love of water and swimming expertise to help them develop their own skills. While working with children I got to see their skills flourish and watch them gain self-confidence and self-esteem. This solidified my goal of going back to school to get my degree in social work, graduating with my Master's degree from New York University in 2016.
I worked in the foster care system for a short time. However, when not at my private practice, I currently serve as a therapist at a Day Treatment Center/school, providing individual and family therapy to children and adolescents with emotional and developmental disabilities. This work has been invaluable to my understanding of the needs that children, adolescents, and their families have during that time in their lives.
What do you enjoy doing in your free time?
I love the outdoors. I enjoy camping, hiking, and am an avid fly fisherman. I enjoy fishing for all kinds of species and even tie most of my own flies to do so as well. Sitting at my bench tying flies is an incredibly meditative experience for me. Then, to take those flies and wade out into the water to catch a fish with the fly I tied to imitate its food, well, that's as close to nature as one can get. Fly fishing is also an incredibly mindful experience, and being mindful in nature can offer so many opportunities for moments of awe. These moments of awe, even the little ones, can be life changing.
Will's specialties and therapy philosophies
What guiding principles inform your work?
My holistic, strengths-based approach addresses the immediate issues and concerns of my clients, together with their past experiences and relationships, trusting them to be the experts in their own lives. This garners a strong partnership from which to begin the exploration process. I work collaboratively with my clients, tackling obstacles, both internal and external, concrete and unconscious, on the path to fulfillment and discovering their true, authentic selves.
Along with traditional talk therapy, I utilize nature as a co-therapist. Experiences in nature can assist in improving your overall well-being and increase your satisfaction in relationships with others, your environment, as well as yourself. Becoming certified in Nature Informed Therapy opened a new world of opportunities for my clients and my practice.
Can you tell us more about your specialty in helping clients navigate various life transitions?
While I do work with adults of all ages, my private practice primarily focuses on adolescents and young adults who are navigating various life transitions. Adjusting to middle school, high school, college, and entering the working world can be difficult at times and can often bring an overwhelming level of stress and anxiety. I help these young people develop their own set of skills to put in their tool boxes that can help mitigate their immediate concerns, as well as try to make sense of how they came to use these maladaptive coping skills they are seeking relief from.
Can you tell us more about your specialty in anxiety?
Anxiety is the most common mental health struggle in the United States. It comes in many forms and shapes the experiences of so many. Anxiety is a fear based reaction to the unknown. The "what-ifs." There are those who struggle with uncertainty and insecurity on a daily basis, often not sure which way to turn or what move to make next. These insecurities can hinder forward progress and movement in our lives. You can feel stuck.
There are also those who are debilitated by anxiety to a point of panic, at times, engaging their fight, flight, freeze responses. Again, I help people develop their own set of skills to put in their tool boxes that can help mitigate their immediate concerns so they can get through the day, as well as try to make sense of how they got there in the first place. Anxiety typically doesn't come out of nowhere. There is a root cause, or, more often, a system of roots.
Can you tell us about your specialty in self-esteem?
Self-esteem is critical to a healthy functioning adult. For various reasons, many struggle with that intrinsic belief in themselves and their own abilitites. I utilize the identified strengths my clients and I discover together during the therapeutic process to develop a sense of confidence in yourself, building a foundation on which to place your hopes and dreams.
What do you find most rewarding about your work?
Watching a young person who feels lost in the darkness find their way out is incredibly rewarding. Standing beside these strong and powerful young people as they challenge themselves helps me remember that we are all resilient. So many of us have seen struggles in our lives that feel overwhelming. Whether it is overcoming trauma or increasing self-confidence, being present with my clients as they face their challenges with the strength and courage I often see is something special to bear witness to.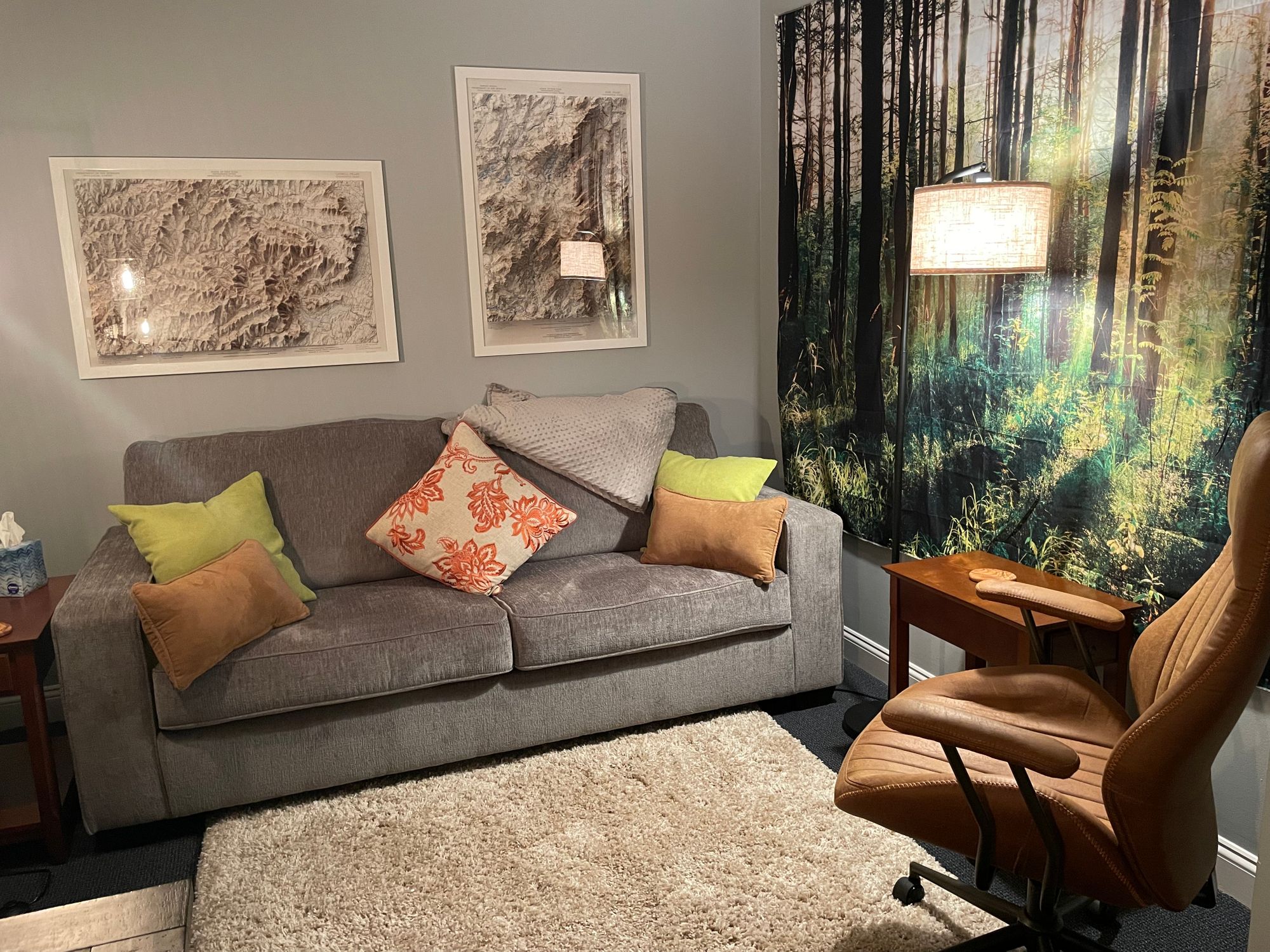 Therapy sessions with William
What will our first session together be like? What happens in ongoing sessions?
Our first session, we will discuss your personal history and reasons for treatment, set goals, assess your individual needs and collaborate in order to form the best plan for you. There will also be consent/intake forms fill out as well. I try to send these out before our first session so we can have more time to talk and get to know each other. As far as ongoing sessions, I utilize different modalities, including Nature Informed Therapy. Together, we can decide which paths to take and how fast to take them.
Some clients need to start very slow and warm up a bit, while others, maybe those who have been in therapy before, want to hit the ground running and try a more immersive style of therapy. No matter where you fall on that spectrum, you are the expert in your own life experiences. I am the guide to help you find your path moving forward. Together, we can address the present and make sense of the past, toward a more profound acceptance of ourselves.
How long do clients typically see you for?
I typically see clients for 6 months to more than a year. Change takes time. While I address the immediate concerns you have so that you can find greter satisfaction in daily activities, there are often underlying reasons for why we return to the same maladaptive coping skills time after time. Together, we root these out so that we can ultimately change our patterns of behavior.
Do you assign "homework" between sessions?
I do! I believe that "practice makes permanant," but not perfect. I will typically ask you to practice a skill we discuss, perhaps journaling or making and following through on a list, but there will never be any judgment assigned to these tasks. Perfection is rare, and nature seems to have the monopoly on perfection. A flower just is. It is not seeking out acceptance, attention, or anything other than its purpose. It just is. We humans are all on a journey toward an idea of perfection, but it's a journey, not a destination. Our rational minds prevent us from just "being" for very long.
Learning to identify strengths and develop skills is a journey as well. It takes time and practice. It takes many years to develop the maladaptive coping strategies we are seeking relief from. Unlearning them and retraining our minds takes time and practice as well.
How can I prepare for our first session?
Bring an open mind! You have taken the hardest step, the first one. Reaching out and seeking therapy can often be the most challenging part. That's not to say that the work isn't difficult. But inertia can take hold after a few sessions and progress finds a way with the increased comfortability you will develop in sharing after some time has passed. We are all like glasses of water. We can only hold so much before we start to spill over, and we cant control where or when those spills occur.
As you learn to let some out in a controlled manner, you are able to take more in. Sometimes it's a drip, and other times it's gushing, but it moves both ways. You will find a balance.
Visit Will's profile to watch his introductory video, read more about him, and book an initial call!