Stephanie Sorady is a Licensed Clinical Social Worker in Santa Monica, CA specializing in anxiety, ADHD, trauma, and self-esteem. In sessions, she regularly utilizes mindfulness practices and Eye Movement Desensitization and Reprocessing (EMDR) to help clients heal from trauma and improve negative beliefs they may have about themselves. Stephanie is committed to fostering a non-judgemental and collaborative therapy space where clients of all backgrounds can make progress toward their personal, professional, and relational goals.
We asked Stephanie more about her work with clients and her guiding philosophies on therapy.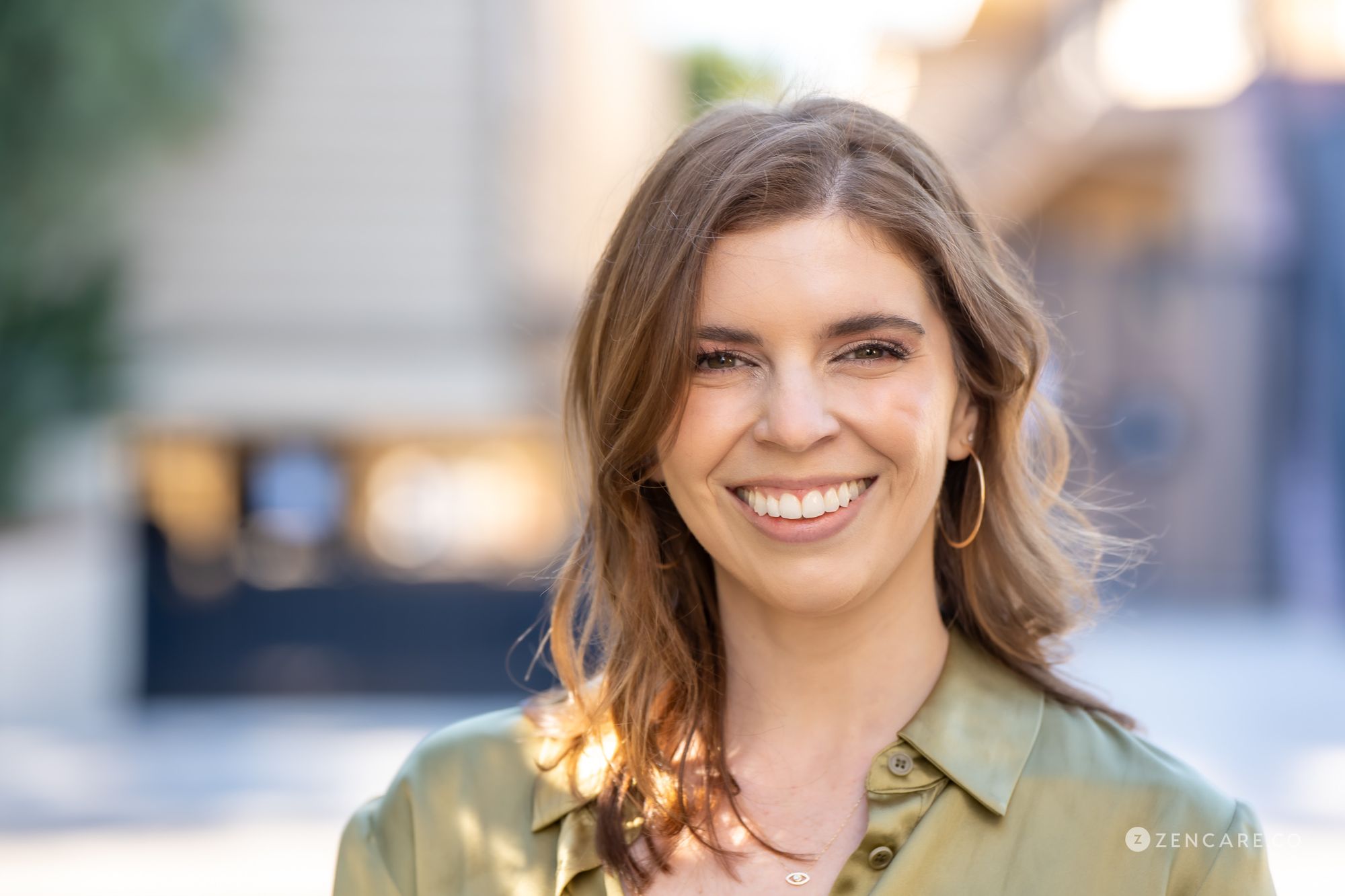 Stephanie's background and personal life
How did you decide to become a therapist?
Growing up I and other close family members experienced mental health issues, but we didn't have access to care or even the language to understand what was going on. I was first introduced to mental health concepts my senior year of high school during a psychology elective course. Learning that I was not alone in my experiences was deeply validating. I became passionate about the field.
Years later, I pursued a Masters in Social Work degree because I wanted a holistic and justice oriented background. Social work has shown me that people are not broken, but the systems we exist in often are. In essence it's my own experiences with anxiety, depression, and trauma that have motivated me to learn how to best support others navigating the same things.
What was your previous work before going into private practice?
Before working in private practice I was fortunate enough to work at my local VA hospital. There I was able to support veterans through a variety of challenges and unsurprisingly I learned a lot from my clients.
Stephanie's specialties and therapy philosophies
What guiding principles inform your work?
I'm dedicated to creating a non-judgemental space for my clients. Going to therapy can already be challenging at times, the last thing you should be feeling is judged. I am grateful that many of my clients have shared how comfortable they feel opening up about difficult topics. Once we share are pain it gets less heavy.
Additionally, I always keep in mind that healing looks different for everyone. Because of this I make an effort to collaborate with my clients as much as possible. This sometimes looks like drawing while in session, incorporating a lot of visualization tools, or helping folks deepen the mind-body connection. There is not "right" or "wrong" as long as it's supporting your healing.
What clientele do you work with most frequently?
I love working with adults who are high-achievers, and they are also struggling with anxiety and overwhelm. These folks are often seen as the strong one in their friend groups and as a result find it difficult to ask for help. I know because I've been there!
This also means I attract a lot of first-gen folks or adult children of emotionally immature parents. They've been taking care of others for so long but they need some help figuring out how to take care of themselves. We often work on stress management, setting boundaries, and tapping into their authentic desires not just what they "should" be doing.
Can you tell us more about your specialty in anxiety?
Chronic anxiety is something many of us struggle with in silence. This can look like having panic attacks, non-stop worrying, inability to relax, or even physical symptoms. I use mind-body techniques and EMDR therapy to help folks regulate their nervous systems and stop feeling controlled by their anxiety.
Can you tell us more about your work with high-achieving women?
Funny enough, many high-achieving women may not believe they are high-achievers. But that's the high standards talking! These women do so much for their family, partners, friends, and careers that they can struggle to create space for themselves. Many of these women are also often eldest daughters and/or daughters of immigrants who have been taking on a lot of responsibility since childhood. I help these women break-free from limiting beliefs so they can feel calmer and more confident.
Can you tell us about your specialty in ADHD?
ADHD in women is often underdiagnosed because it can present differently in anyone who identifies as a woman. Racing thoughts, being easily distracted, and struggling to follow-through with routine tasks are some of the symptoms that are easily overlooked. My aim is to help women better understand their ADHD and give them tools to regulate emotions, manage tasks, and feel empowered to use their strengths.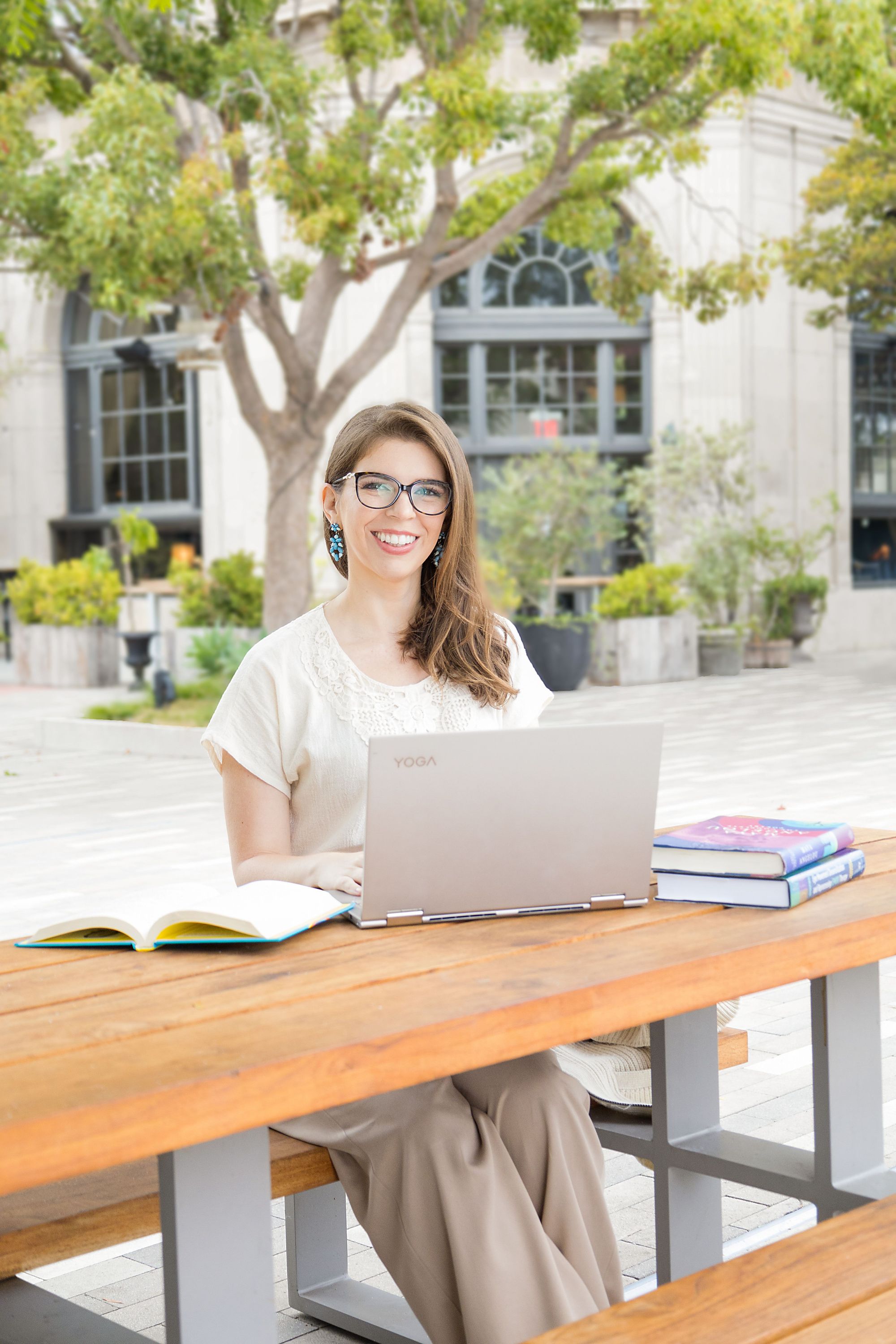 Therapy sessions with Stephanie
What will our first session together be like? What happens in ongoing sessions?
During the first session we gather a lot of background information. This looks like me asking a lot questions about your health, social life, family dynamics, and goals for therapy. I do my best to make the first session warm and conversational so that clients feel comfortable. If we have time, I'll also introduce a simple but effective coping tool to help folks start feeling calmer right away.
How long do clients typically see you for?
As I mentioned, everyone's healing looks different. Sometimes I work with folks who want to solely focus on EMDR for a specific stressor and they may see me for about six months. If clients come in seeking longer-term support I accommodate that as well.
Are there any books you often recommend to clients?
If there's one thing I love, it's books! I love recommending books to clients who share this passion. Two books I often recommend are The Four Agreements by Don Miguel Ruiz and Women Who Run with the Wolves by Clarissa Pinkola Estes. Both of these books make ancient wisdom accessible to modern audiences. They help us create a life that is aligned with our values instead of living life on autopilot.
How do you help ensure I'm making progress in therapy?
My goal is develop a strong working relationship with my clients so that we can regularly check-in and assess progress together. This looks like an informal conversation where we identify areas of growth and areas we still need to work on. If my client finds it helpful, we can also go over changes in assessments together.
How can I prepare for our first session?
Find a comfortable, quiet, and private space to help you feel at ease. I also recommend having water or your favorite drink nearby since we will be chatting a lot. Lastly, I encourage you to take some slow deep breaths if needed and just show up exactly as you are.
Visit Stephanie's profile to watch her introductory video, read more about her, and contact her for an initial consultation!