Stefanie Raccuglia is a Licensed Professional Counselor in Denver, CO specializing in helping women process trauma, manage anxiety, build self-esteem, improve confidence, and navigate life transitions. Stefanie brings creativity, warmth, kindness, and authenticity to her work with clients and draws on principles from somatic therapy (as well as her training as a certified dance therapist!) to help clients bridge the gap between mind and body while moving toward emotional well-being and self-love.
We asked Stefanie more about her work with clients and her guiding philosophies on therapy.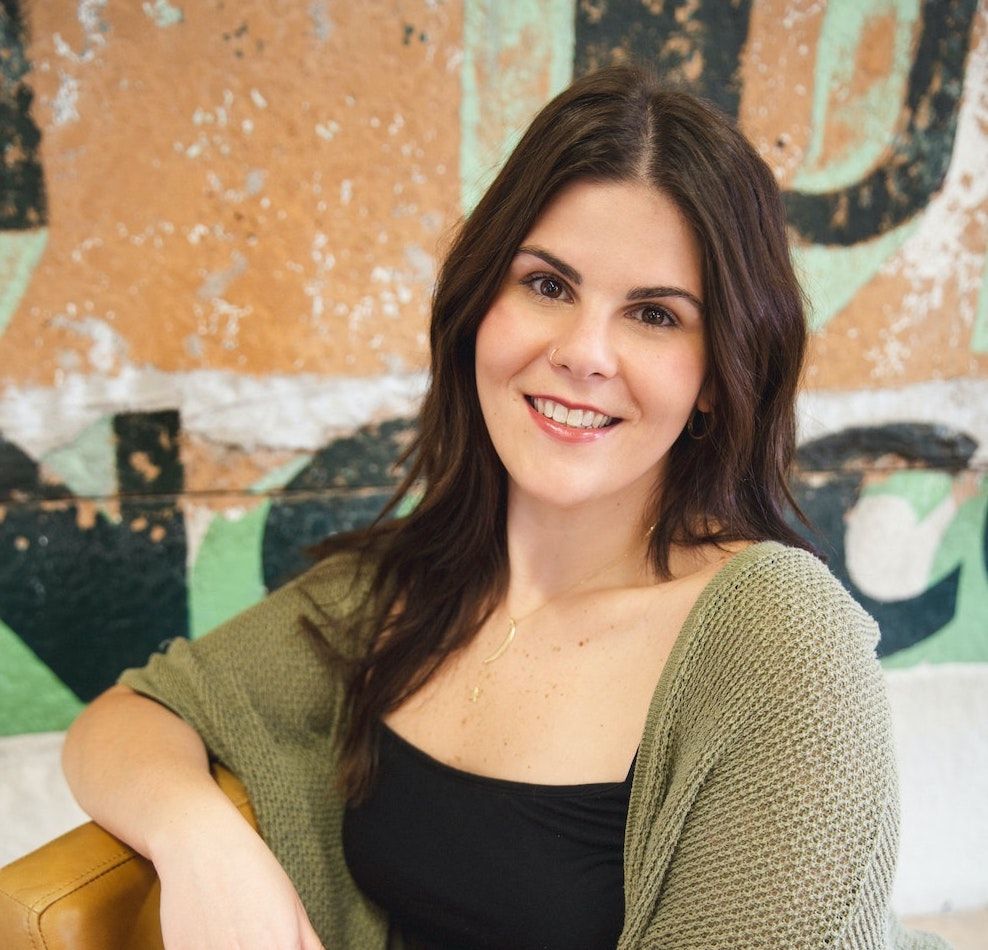 Stefanie's background and personal life
How did you decide to become a therapist?
I discovered that I wanted to be a dance/movement therapist when I was 16. I didn't really know anything about the profession or what it meant, but I knew it was meant for me. Dance was, and still is, healing for me. I had been passionately dedicated to dance and musical theatre, despite feeling minimal support to continue dancing based on my size and physical attributes that were "not meant for dancing." And somehow I kept dancing and involving dance in every aspect of my life.
I eventually started a dance program for children with developmental disabilities which expanded my perspective on the accessibility and utility of movement and rhythm. This began my professional development of integrating arts into learning and healing. While I was in rehearsal for an Off-Broadway show, New York was hit with a national disaster. The calling was so clear that I needed to respond to the situation and be of service however I could, and it was unfathomable to consider going to rehearsal. I lost a part in the show because of missing that rehearsal, and it was in that same moment that I decided to become a therapist – I could have never anticipated the journey to where I am now.
What was your previous work before going into private practice?
Before going into private practice, I worked for a mental health agency offering intensive in-home family therapy to youth suffering and struggling with past trauma, recidivism, and/or harmful family dynamics. I concurrently was a lead for therapeutically-facilitated visitation services, which helped to facilitate positive interactions with children in foster care and their parents, with hopes of reuniting the family. There was immense and deep learning on trauma that came from this work, and it completely informs my philosophy, ideology, and approach to my work now.
Stefanie's specialties and therapy philosophies
What clientele do you work with most frequently?
I love working with women and teen girls, probably because I've always been a "girl's, girl." I believe there is something sacred and powerful that happens when women connect authentically and vulnerably to honor some of their most painful or shame-ridden parts.
Many of my clients minimize their experiences and see their emotions as "in the way" instead of "on the way," which society has taught them to. I also work with many women and teens with creative backgrounds, as well as with women from more scientific backgrounds. No matter the background, all of the women I work with crave to be clear, honest, and at peace with who they are.
Can you tell us more about your specialty in working with women who have experienced complex trauma?
This type of trauma may be direct (an obviously threatening and/or violent interaction) or indirect. Some of the women I work with did not previously identify some of their experiences as "trauma" because they were either subtle or less direct, and many women are accustomed to self-blame and rationalizing others' negative behaviors towards them. To work with this type of trauma, I use the lens of attachment theory along with body-centered trauma therapies.
Some common challenges I've observed in my work include:
Low self-esteem/extreme insecurity
Loss of identity in relationships
Loss of trust in self and in others
Accommodating and people pleasing
Self-blame and shame
Unsatisfying or distressing relationships.
Can you tell us more about your specialty in helping clients improve their self-esteem and confidence?
Self-esteem and confidence is more than just a mindset shit. Often, there can be one (or likely more) experiences in a woman's life where she is confronted with feeling "not good enough," which can generate a deep feeling of shame and an enormous fear of vulnerability. This is in part due to systemic oppression around race, gender, class, etc., and it is also influenced by cultural and community norms. Relational trauma as described above can also deeply affect one's self-esteem and confidence.
Common challenges often include:
Minimizing one's experiences, emotions, successes, and failures
Overachieving to the point of burnout and intense stress
Procrastination, depression, and/or anxiety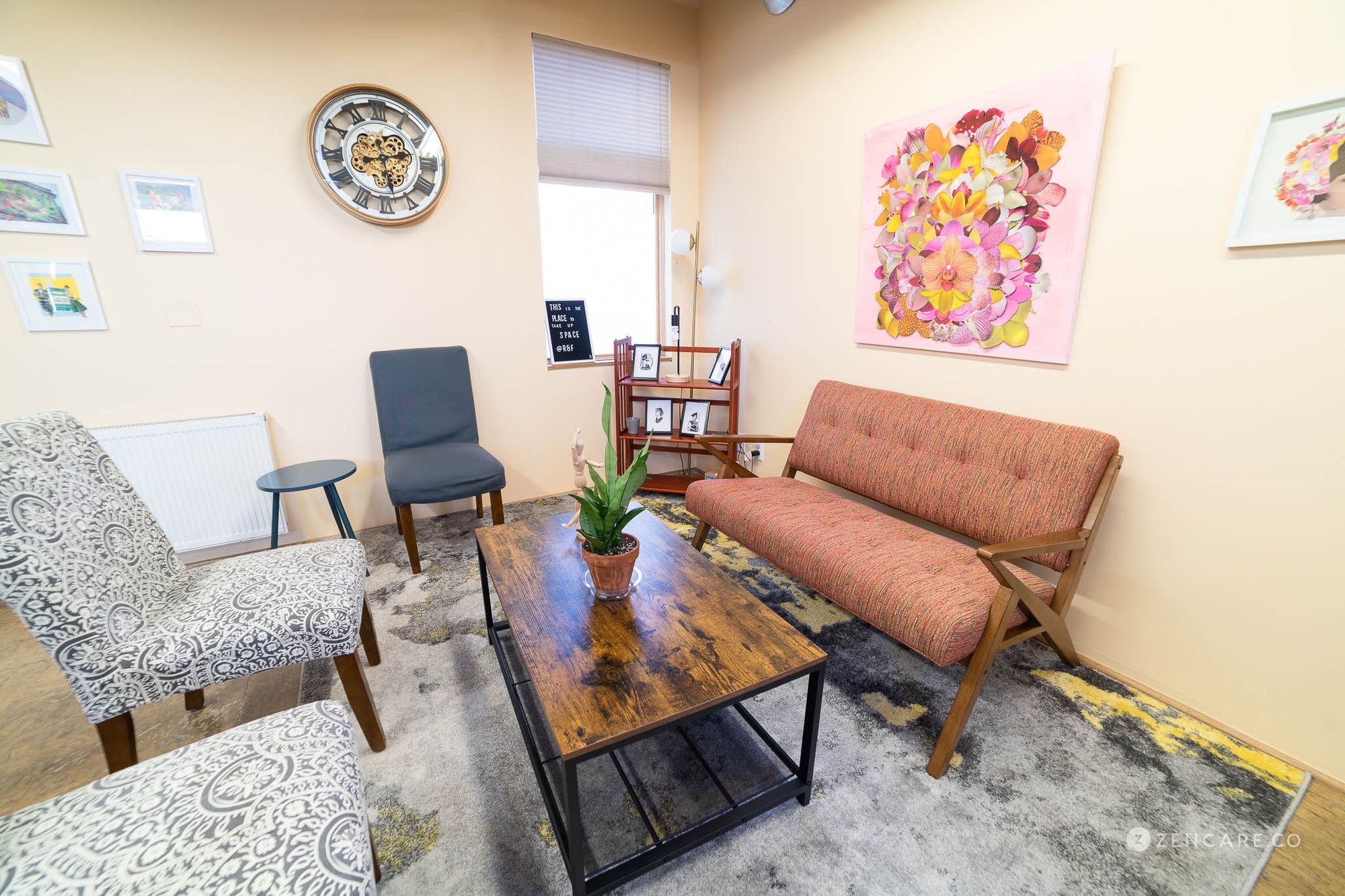 Can you tell us about your work with teens and young adults?
As a somatic therapist, I see the relationship between our mind and body as one of the most essential tools in learning how to begin to care for oneself. The concept of "adulting" has been socialized to look like tangible achievements, rather than deep self-care and knowledge.
Common challenges for teens and young women in this phase of life include:
Not being able to identify what you feel (and therefore not knowing what you need!)
Dependence on others to meet your needs
Low self-esteem
Existential or "purpose-driven" suffering
Anxiety and/or depression
Toxic relationships and low self-value.
Therapy sessions with Stefanie
What will our first session together be like? What happens in ongoing sessions?
In our first session, we will review your client intake questionnaire that you would have filled out before session. We will reflect on what your current circumstances and challenges are and how you would like to grow and heal. We will begin identifying some small goals for our work together. I will also begin introducing some core concepts and tools of body-based psychotherapy, such as mindfulness, focusing, visualizations, and brain/nervous system science.
Are there any books you often recommend to clients?
Yes! I often recommend:
Do you assign "homework" between sessions?
Sometimes I do, sometimes I don't. For some clients it seems really supportive, for other clients it can become another thing "they didn't do." For some of my clients, just showing up for themselves for the 1 hour a week during our scheduled time is the best they can do – and I honor that.
I'm more interested in working with you in the ways that work for you. I might suggest a reflection question for the week, ask you to hold a specific intention, or send you a reading or meditation to try. I support you in deciding your follow-through. If homework, accountability, and structure really work for you, I support and can work with that as well.
How will I know it's time to end my time in therapy with you, or reduce session frequency?
People use therapy for all different reasons, and I believe that everyone gets something unique and specific out of their therapy. Therefore, you can trust yourself that when thoughts or questions come up around wanting to end or reduce session frequency, you'll have the tools to explore it and process it with me. Unless I have a strong clinical reflection about your decision – which I will share – it is your choice, and it is important you stay responsible for that.
Every 3-6 months we will review your treatment plan and your goals, as this is the most concrete way to notice whether you have reached your goals and made changes. Sometimes in doing this, new goals come up. The short answer to this question is: we feel it out together.
How can I prepare for our first session?
Prepare yourself for some discomfort. Despite popular opinion, therapy is a not a "feel good hobby." It can be awkward, and it's a kind of hard work many of us are not used to doing in our day-to-day lives. Be willing to trust that whatever comes up, and however you show up, is perfectly ok and is exactly what needed to happen. We are embarking on a process together, so I encourage you to minimize evaluation and assessment – we're just starting to collect the data.
What advice would you share with therapy seekers?
It's ok to be afraid. It's ok to not want to be vulnerable and to not want to pour your heart out. It's ok to cry, and it's ok not to cry. Practice not making meaning of every experience, feeling, or anxious thought you have. Honor the part of you that was curious if therapy can support you and give it an honest chance.
Visit Stefanie's profile to watch her introductory video, read more about her, and book an initial call!