Sonja Seglin is a Licensed Clinical Professional Counselor in New Jersey specializing in trauma, adolescent mental health, and perinatal mental health challenges. We asked Sonja more about her work with clients and her guiding philosophies on therapy.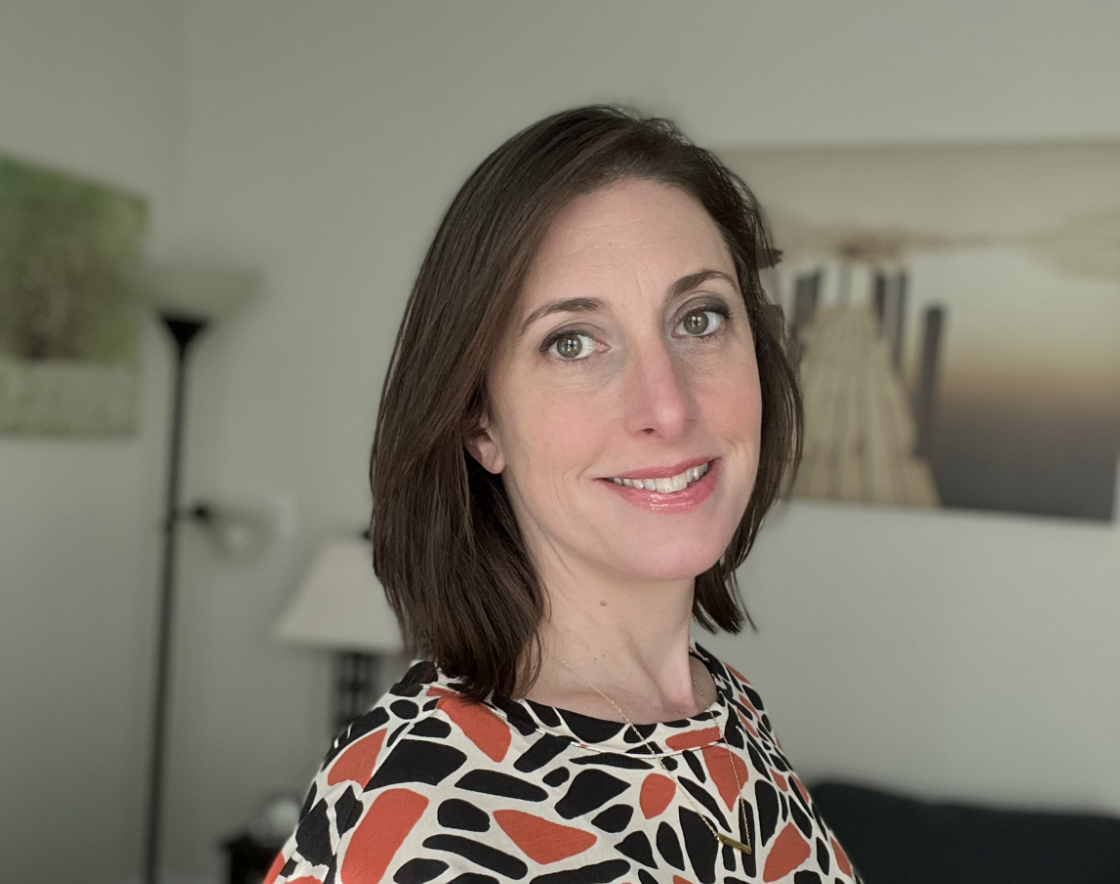 Sonja's background and personal life
How did you decide to become a therapist?
In college, I became aware of my own tendency to act in ways that didn't serve me. Because I had untreated depression at the time, it was very difficult for me to even create a goal, much less work towards one. I knew something was wrong, but it didn't occur to me to get help. Instead, I looked for answers in psychology text books! And in some ways, I found those answers. I was absolutely gobsmacked when I learned that chemicals in the brain form our entire personality, our habits, even our entire perceptions of reality. Amazing, right?
My own depression both motivated my studies and kept me from committing to the career. By the time I earned my graduate degree, I was finally ready to admit that my habits of drinking to excess and smoking cigarettes were self medication. My book knowledge taught me that there were ways to manage depression, so I embarked on years of self experimentation. Meditation helped a lot. Exercise did too. I also learned that being outdoors was a powerful anti-depressant. And I finally got some therapy, too, which helped me to see how it sometimes can feel a bit magical. Now that my depression is finally well treated, I'm even more excited about creating supports for others.
What was your previous work before going into private practice?
I worked in community mental health in Chicago, working with people who had serious mental illnesses like schizophrenia and bipolar disorder.
What do you enjoy doing in your free time?
I have a 3 and 4.5 year old, and I love taking them on hikes and to the library. I'm also a compulsive baker and just started learning watercolor painting!
Sonja's specialties and therapy philosophies
What guiding principles inform your work?
Connection of all kinds -- between mind and body, between mind and nature, between client and therapist.
Can you tell us more about your specialty in trauma?
I have come to believe that most mental health suffering comes from unhelpful beliefs about self. A client will often describe that their life looks find, and they *should* be happy, but they just can't seem to find a sense of contentment. When a client discloses a trauma in their past, healing that trauma is an incredibly powerful way to shift the internal conflict so that the client can finally find a sense of peace.
Can you tell us more about your work with adolescent clients?
What a time to be a teenager! Years of isolation during COVID have left kids lacking in emotional regulation skills. For teens, the outdoors is an invaluable resource, so I make use of it as much as possible in treatment. My own experiences with depression in my teenage years help me empathize and listen without expectation.
Can you tell us about your specialty in perinatal mental health challenges?
Families entering into pregnancy and birth are so often confronted with a clash between their expectations of joy and happiness and the reality of emotional turmoil, loss of identity, and often, symptoms of postpartum depression or anxiety. I help women who are struggling with these issues to normalize their experience and develop the skills of self compassion, which they can then model for their own children.
What do you find most rewarding about your work?
Learning about the mind from each of my clients. It's so rewarding to witness a breakthrough, and work together to find what helps and what doesn't.
Therapy sessions with Sonja
What will our first session together be like? What happens in ongoing sessions?
In the first 3 sessions, we will be learning about each other. I'll be asking about what bring you to therapy, and then learning about your history and starting to piece together what might help you feel better. In ongoing sessions, I make it a habit to check in repeatedly and make sure you feel we are on the right track.
Are there any books you often recommend to clients?
Do you assign "homework" between sessions?
My clients tend to have a good idea of what they want to be doing more or less of, and in session we identify the barriers. Then I'll ask you to assign yourself homework, based on what we have identified.
How do you help ensure I'm making progress in therapy?
Regular conversations about what progress means to you, and how our work is or is not helping you get there.
How do I know that it's time to start seeking therapy?
If you've tried it on your own and it's just not working, it's probably time to work with a therapist.
How can I prepare for our first session?
Come as you are. Truly. Therapy is your space to be seen and heard in ways that you may have never before experienced. Let's just have that be whatever it will be for the first session. If you would feel safer with a plan, we can create one together.
How will I know it's time to end my time in therapy with you or reduce session frequency?
This is incredibly variable from individual to individual. For some, we are very focused on goals, and reducing frequency when goals are met. For others, the processing that occurs in therapy is like maintenance, and they find it helpful to keep up the connection with no particular goals. As your therapist, I am here to work with you in creating and executing the plan that will work best for you.
Why should I seek therapy, rather than turning to my partner, friends, or other loved ones?
Your support network of friends, partners, and family is an invaluable resource. A therapist is no replacement for them. What a therapist can do is provide you with an entirely new and well informed perspective that your family simply cannot give you. Most of the time, friends and family give advice based on their own experiences. In therapy, you'll learn to develop trust in your own self too.
What advice would you share with therapy seekers?
Shop around—therapists are all people, and we are all so different. I know it's hard and time consuming to meet different therapists, but it's an important relationship, and it's worth finding a good fit.
Visit Sonja's profile to watch her introductory video, read more about her, and book an initial call!