Shoshana Ort is a Licensed Clinical Social Worker (LCSW) in Denver, CO who works with individuals across the lifespan on a variety of challenges, including anxiety, burnout, emotion dysregulation, relationship challenges, and addiction. Shoshana also specializes in seeing clients with chronic illness, utilizing her own experience living with a chronic illness to better understand the unique challenges faced by this client population. Regardless of their presenting concern, however, Shoshana always strives to make clients feel comfortable and safe in her office and regularly utilizes emotion regulation and mindfulness techniques to help her clients achieve their therapeutic goals.
We asked Shoshana more about her work with clients and her guiding philosophies on therapy.
Shoshana's background and personal life
How did you decide to become a therapist?
Having grown up with a chronic illness (Type 1 Diabetes from the age of 2), there were many times that I felt lonely, misunderstood, anxious, stressed, in-pain, and in need of support. Feeling a lack of support at points in my life, I decided I wanted to be a support for others.
Starting from a young age, I have also enjoyed connecting with individuals on a deeper level. I often encountered individuals who were confused, lost, looking for guidance, feeling like something was wrong with them, and wanting to change. I connected with many of these individuals and helped motivate them to make the changes necessary in their lives. I decided to become a therapist to take my passion and skills to the next level and help people understand the deeper meaning behind their pain, develop coping strategies to deal with stress, and manage overwhelming emotions.
What was your previous work before going into private practice?
I worked as a Guidance Counselor in an elementary school (so I have provided counseling to individuals of all ages!).
What do you enjoy doing in your free time?
I really enjoy nature and hikes. I also really like to bake!
Shoshana's specialties and therapy philosophies
What guiding principles inform your work?
Creating a non-judgmental space in my work is very important to me. Also, helping clients figure out the underlying issues that are causing their pain is essential, instead of "applying a band-aid" on their feelings. Helping people come to appreciate themselves and work with their strengths to overcome their challenges is also a big part of my work.
What clientele do you work with most frequently?
I mostly work with young-adult and middle-aged individuals, coming in for a wide range of topics they want to work on. I work a lot with anxiety, stress, burnout, self-care, overwhelming emotions, self-regulation, and relationships.
Can you tell us more about your specialty in anxiety?
I have been trained in Rewiring the Anxious Brain, and I use neuroscience-informed practices to help make lasting changes in the brains' of clients. A lot of the discomfort from anxiety comes from people feeling like there is something "wrong" with them. This thought is actually incorrect; we ALL experience anxiety in some form at different times in our lives. It becomes an issue when it inhibits us from accomplishing things in our lives.
A lot of the initial healing actually comes from psychoeducation about what's going on in your head, and why you are responding or acting in the way you are. Next, there are two different pathways to anxiety. The specific pathway an individual experiences determines the type of intervention that individual will need to rewire their brain. When clients really do the work in session, and do the exercises, they notice a very big decrease in their anxiety level, and they are able to achieve their goals and dreams.
Can you tell us more about your work with clients facing overwhelming emotions?
Individuals who have overwhelming emotions many times need to learn the skills in how to deal with them. Self acceptance is also a big part of this. The tools we use in this therapy help in every area of their lives; self care, relationships, jobs, etc.
Can you tell us about your work with clients on relationship challenges?
Many times people get stuck in their relationships and are not sure where they have "messed up" or what they can be doing differently. Figuring out relationship patterns, where they stem from, and moving forward with that information is highly effective, as well as learning skills to help improve their relationships
What do you find most rewarding about your work?
Seeing the progress people are making in their lives and being part of that process is so rewarding! I also really enjoy the deeper conversations, as well as the epiphanies, that people come to when working together.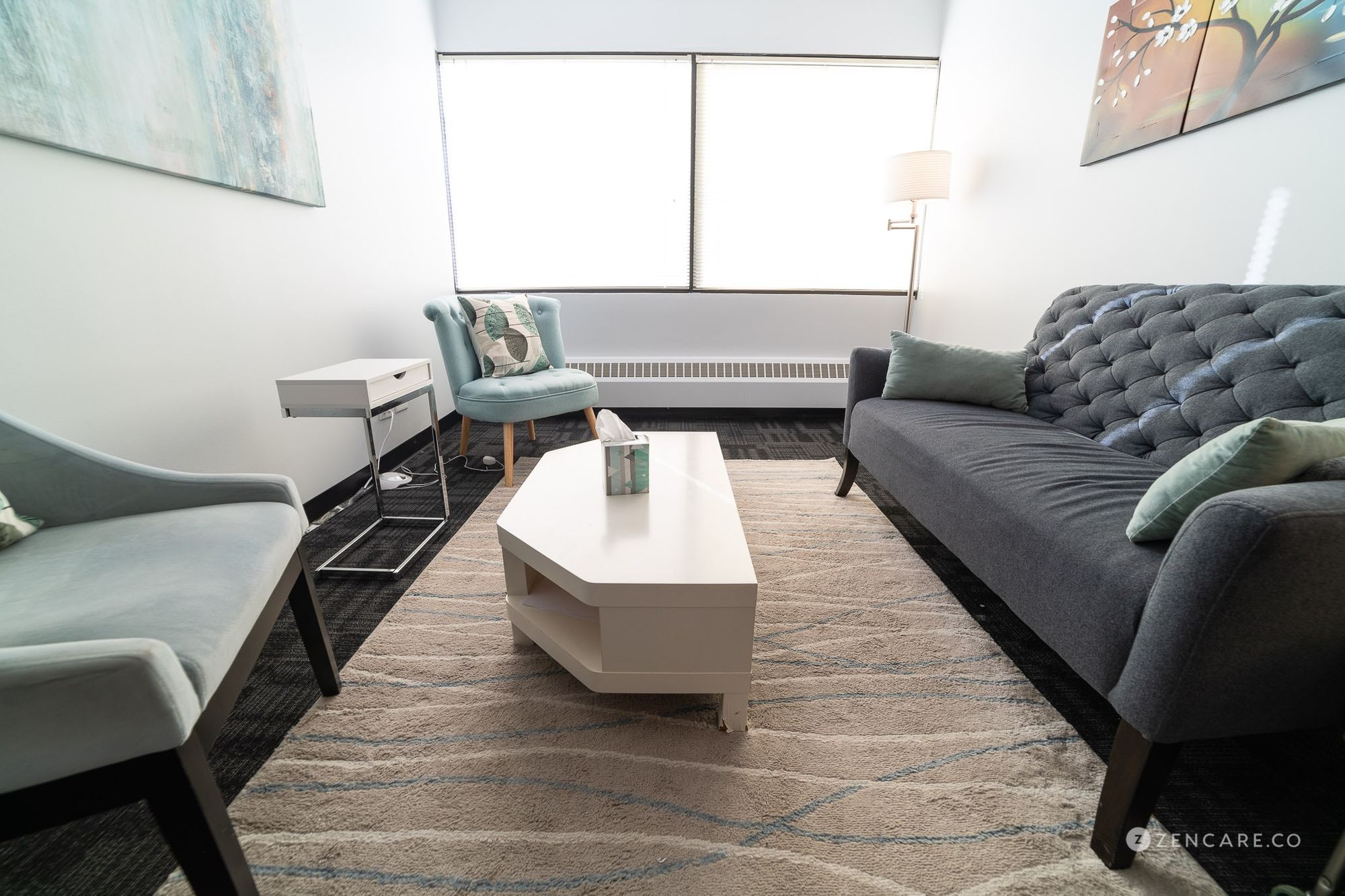 Therapy sessions with Shoshana
What will our first session together be like? What happens in ongoing sessions?
The first session is an intake session, where I learn all about your background and what brings you in for therapy. I learn about your goals, your strengths, and any of the parts of your life that you want to work through. We begin creating the therapeutic relationship, and I strive to create a safe, non judgmental space for you to open up about what is going on for you.
How long do clients typically see you for?
This really depends on so many factors: the client themselves, their therapeutic goals, their background, if trauma is involved, if they need ongoing support, etc.
Do you assign "homework" between sessions?
I do often assign homework to help you recognize your reactions to different situations or to help you get used to some difficult ideas.
How do you help ensure I'm making progress in therapy?
I periodically check in with you to see how you're feeling about therapy. We also discuss obstacles that have come up, as well as seeing if any of your therapeutic goals have changed.
How do I know that it's time to start seeking therapy?
Feeling very anxious, depressed, stressed, overwhelmed, lonely, in need of support, or confused can all be signs of possibly needing therapy. If you have been through trauma, therapy can be helpful to help you overcome different things that the trauma is holding you back from.
How can I prepare for our first session?
Realizing that therapy is something you are doing for yourself.  The way to get the most out of it is by desiring the change and become better, and doing the work that requires.  This mindset will help you get much further in therapy.
How will I know it's time to end my time in therapy with you or reduce session frequency?
When you start to feel a lesser need or urgency for weekly sessions, you will probably know that you can reduce session frequency and possibly end therapy. I will also be able to tell, and bring it up, and see how you're feeling about ending therapy.
Why should I seek therapy, rather than turning to my partner, friends, or other loved ones?
Sometimes a listening ear is not enough. A therapist can be more than just someone to talk to. A therapist has many (scientifically proven) tools to help you achieve the goals and results you are looking for.
Visit Shoshana's profile to watch her introductory video, read more about her, and book an initial call!