Shana Trahan is a Licensed Professional Counselor and the owner of The Trahan Therapy Center, which offers remote counseling services to clients in the states of TX, DE, RI, and NM. Shana specializes in couples counseling, depression, anxiety, and workplace related issues.
We asked Shana more about her work with clients and her guiding philosophies on therapy.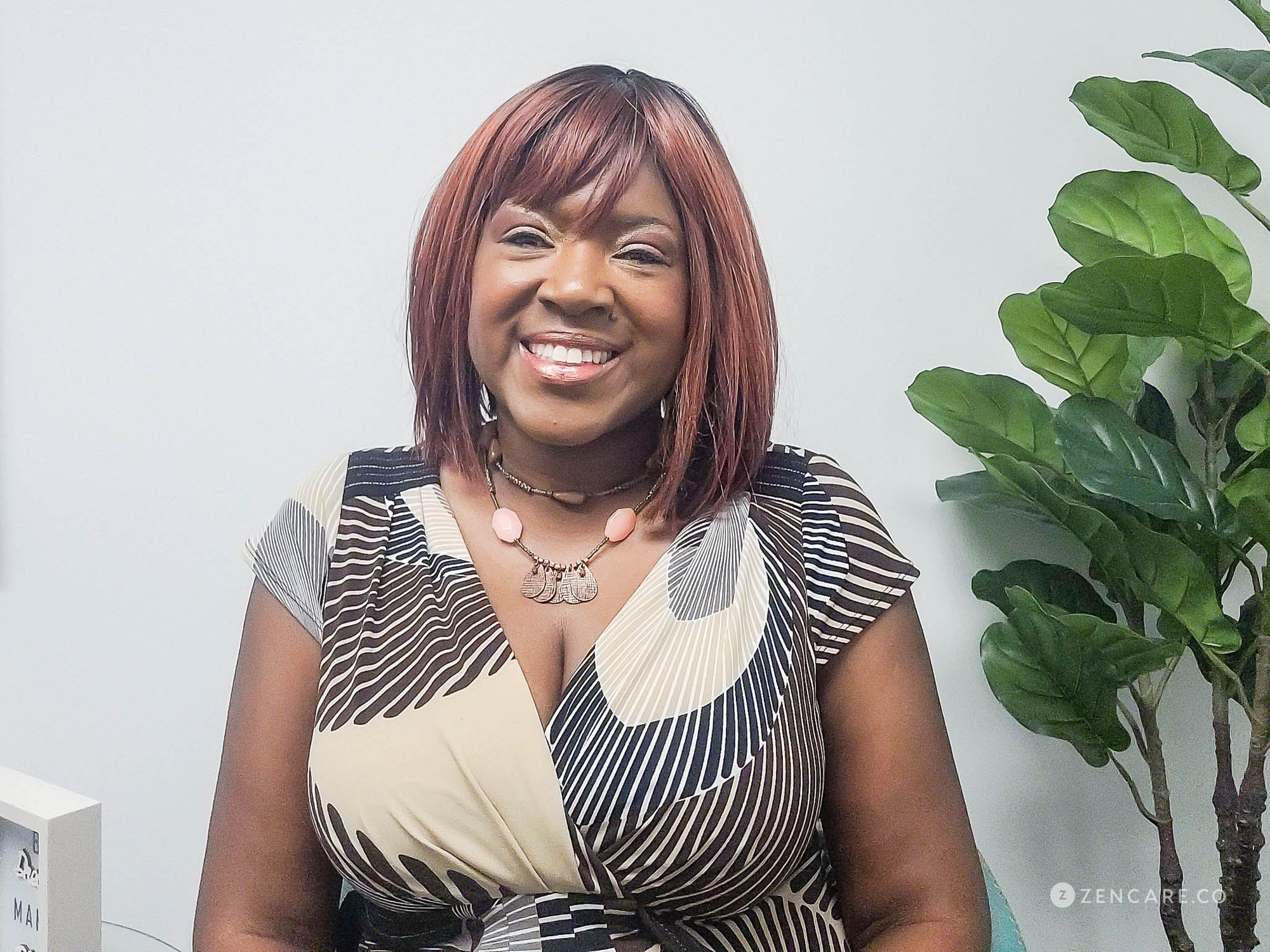 Shana's background and personal life
How did you decide to become a therapist?
I decided to become a therapist because people have often sought me out for my ideas and support with solving problems. One day I realized that I was good at it. I love helping others and this is a way to help others.
What do you enjoy doing in your free time?
I exercise, spend time with family, get into the arts and travel.
Shana's specialties and therapy philosophies
What guiding principles inform your work?
Most people can benefit from a minimally biased objective perspective. Most people who enter therapy can benefit from being communicating with a great listener.
What clientele do you work with most frequently?
I love working with people who really want to figure life out, enhance their lives or want to really see change in their lives and are willing to do the work. I have a soft spot for pre-marital counseling. Culturally, I have worked with many cultures, races and sexual orientations across the globe.
Can you tell us more about your work with couples?
Often, someone inside of a couple is unwilling to look inward to be honest about how what they are doing or thinking is adversely affecting the relationship. I help by being a great listener, by doing activities where both parties feel heard and where we explore what is rational versus irrational. We also look at what benefits the marriage or relationship the most.
Can you tell us more about your specialties in depression & anxiety?
Sometimes when people are dealing with anxiety or depression they might need to have more frequent sessions to begin with. Some of the keys to therapy are creating a plan, consistently implementing that plan and staying the course until the goals and objectives are met. Some of the challenges are getting clients who require medication to use the medication consistently to see the planned outcomes.
Can you tell us about your specialty in workplace related issues?
Sometimes people unfortunately have workplace issues. What do you do when your main source of income is also your greatest source of stress and angst? We discuss what coping skills you've already explored, what options you have and some new ways to possibly make it through your stressful situation. Sometimes the pain is so challenging that people need to take a respite from work, but most times with support you can make it through successfully. Let's talk about it today!
What do you find most rewarding about your work?
Seeing the light bulb come on for a client is rewarding. Also, a client that works through therapy until all of their goals and objectives have been met warms my heart.
Therapy sessions with Shana
What will our first session together be like? What happens in ongoing sessions?
The first session would be reviewing the consent that you sign and completing an intake. The following session would be the opportunity we take to complete your treatment plan. A treatment plan in quite integral in the therapeutic process to see growth. We laugh, we listen, we both learn and we feel open to share as needed to get the results you're looking for.
How long do clients typically see you for?
It depends on where they are in their concern. The longest client I've had so far has been for about 3 years. The average client is about 6 to 9 months and they often come back when a new need arises. There are some people who followed the plan completely and therapy was done in less than 30 days.
Do you assign "homework" between sessions?
I do assign homework as needed. Sometimes it is a worksheet, other times it requires you to partake in a particular activity or event and other times it is you following through on your treatment plan goals and objectives. It depends on where we are in the process and on what your needs are.
How do you help ensure I'm making progress in therapy?
This is what the treatment plan is for. As you meet your objectives and goals, they are dropped from the plan and if new one's need to be added to the treatment plan, we will do so accordingly.
How do I know that it's time to start seeking therapy?
It's always time. Therapy isn't an option, it's a lifestyle. The question isn't where or not you need therapy-it's when will you schedule your regular appointment to see life enhancement or continued stability and success.
How can I prepare for our first session?
Bring your truth, willingness to be open and ability to trust the process. Please bring an open mind and also be ready to do the work and to remain until each objective has been completed.
How will I know it's time to end my time in therapy with you or reduce session frequency?
I will know when it's time. As I observe that a client is consistently implementing their treatment plan and are having favorable results we will scale back from once a week to once every other week, to every three weeks to once per month to quarterly for maintenance.
Why should I seek therapy, rather than turning to my partner, friends, or other loved ones?
Your friends, partner and loved ones often have a challenge of wanting the best for you but are unable to be objective. In therapy, you should seek to find an authentic yet objective perspective. Having someone who doesn't know you and isn't thinking about your past life errors or holding them against you without even realizing it is beneficial to you. They also have their own things that they are dealing with.
What advice would you share with therapy seekers?
Therapy is for everyone. I have worked with people from every walk of life you can imagine. Maintenance therapy is perfect for people who feel like they generally have things together but run into challenges from time to time but you'll firstly need to establish a therapeutic relationship with a therapist to get to the maintenance phase. Get started today.
Visit Shana's profile to watch her introductory video, read more about her, and contact her for an initial consultation!