Sergio Perez is a Florida-based Licensed Mental Health Counselor providing remote therapy sessions to clients throughout the states of Florida and Colorado. Sergio most frequently works with adolescents and young adults on topics related to anxiety, depression, trauma, grief, ADHD, or attachment issues, but he welcomes adults of all ages into his practice as well. Sergio's approach to therapy is flexible, client-centered, and focused on drawing on clients' existing strengths to help them move through whatever difficulties have brought them into therapy.
We asked Sergio more about his work with clients and his guiding philosophies on therapy.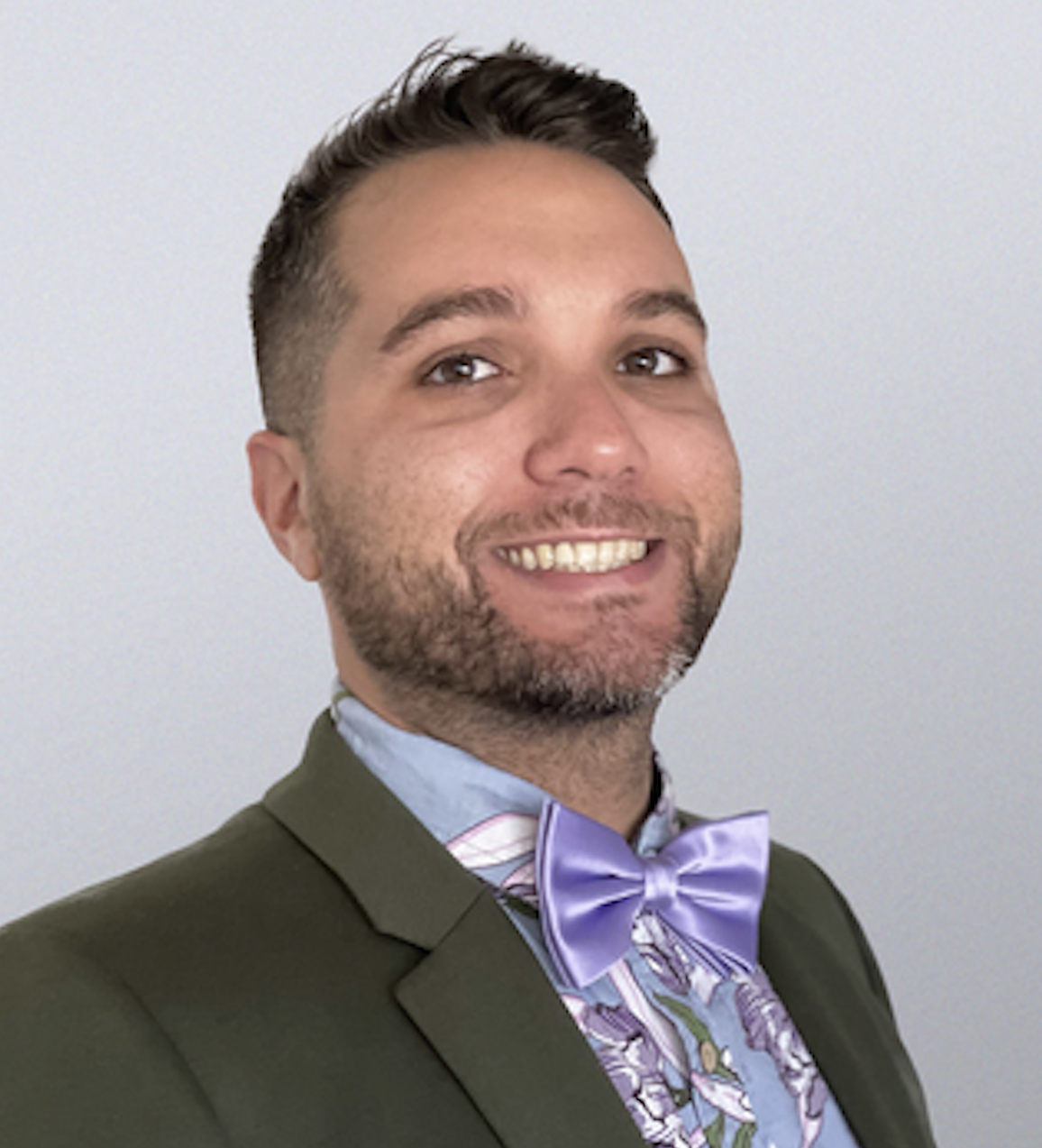 Sergio's background and personal life
What was your previous work before going into private practice?
I worked for a nonprofit mental health agency focusing on children and adolescent mental health.
What do you enjoy doing in your free time?
I enjoy playing with my pup, Rush! I also enjoy basketball, hiking, and playing video games.
Sergio's specialties and therapy philosophies
What guiding principles inform your work?
Empathy, congruence, and unconditional positive regard are at the forefront of my work with clients. I am strengths-focused in my work. I believe clients already have the solutions to their problems, and my job is to help them find them. I also have an emphasis on insight; I believe in awareness as a necessary catalyst for change.
What clientele do you work with most frequently?
I work with a wide range of client populations. I feel this is one of my strengths as a therapist—the ability to relate to and understand a diverse set of people from many different backgrounds and age ranges.
Can you tell us more about your top specialties of anxiety, grief, and trauma?
Sometimes fear can be debilitating. It is often the fear of something that prevents us from moving forward. I help those struggling with anxiety move forward by gradually confronting their fear and creating mastery over it.
Grief is a complex response. Opposing thoughts and feelings can battle for our attention, and this emotional volatility can be exhausting and confusing—especially when we let judgments influence how we view our grief. I help clients accept everything that they are experiencing—without judgement—as they process through their grief.
The impact of trauma often uproots our worldview, values, and perspectives. This can leave us stranded in an unsafe and scary world. I help clients understand their trauma—and regain control over their lives—so that they are no longer restricted by their trauma.
Therapy sessions with Sergio
What will our first session together be like? What happens in ongoing sessions?
Our first session will focus on me getting to know you. We talk about the process of therapy, my style, your presenting issues, and our goals for treatment. The following sessions will focus on your specific needs for treatment. We will develop personalized techniques and strategies that you can apply to your situation in order to improve.
How long do clients typically see you for?
8 sessions
Are there any books you often recommend to clients?
I often recommend Man's Search for Meaning, The Body Keeps the Score, and The Gifts of Imperfection.
How will I know it's time to end my time in therapy with you or reduce session frequency?
When you have reached a place where your symptoms have reduced significantly, you are consistently utilizing insights discovered with treatment, and you are able to apply the tools and strategies learned to resolve new problems as they come up, it may be time to end therapy.
Visit Sergio's profile to read more about him and contact him for an initial consultation!