Sarah Farris is a Licensed Clinical Professional Counselor in Chicago, IL specializing in OCD, anxiety, and body image. We asked Sarah more about her work with clients and her guiding philosophies on therapy.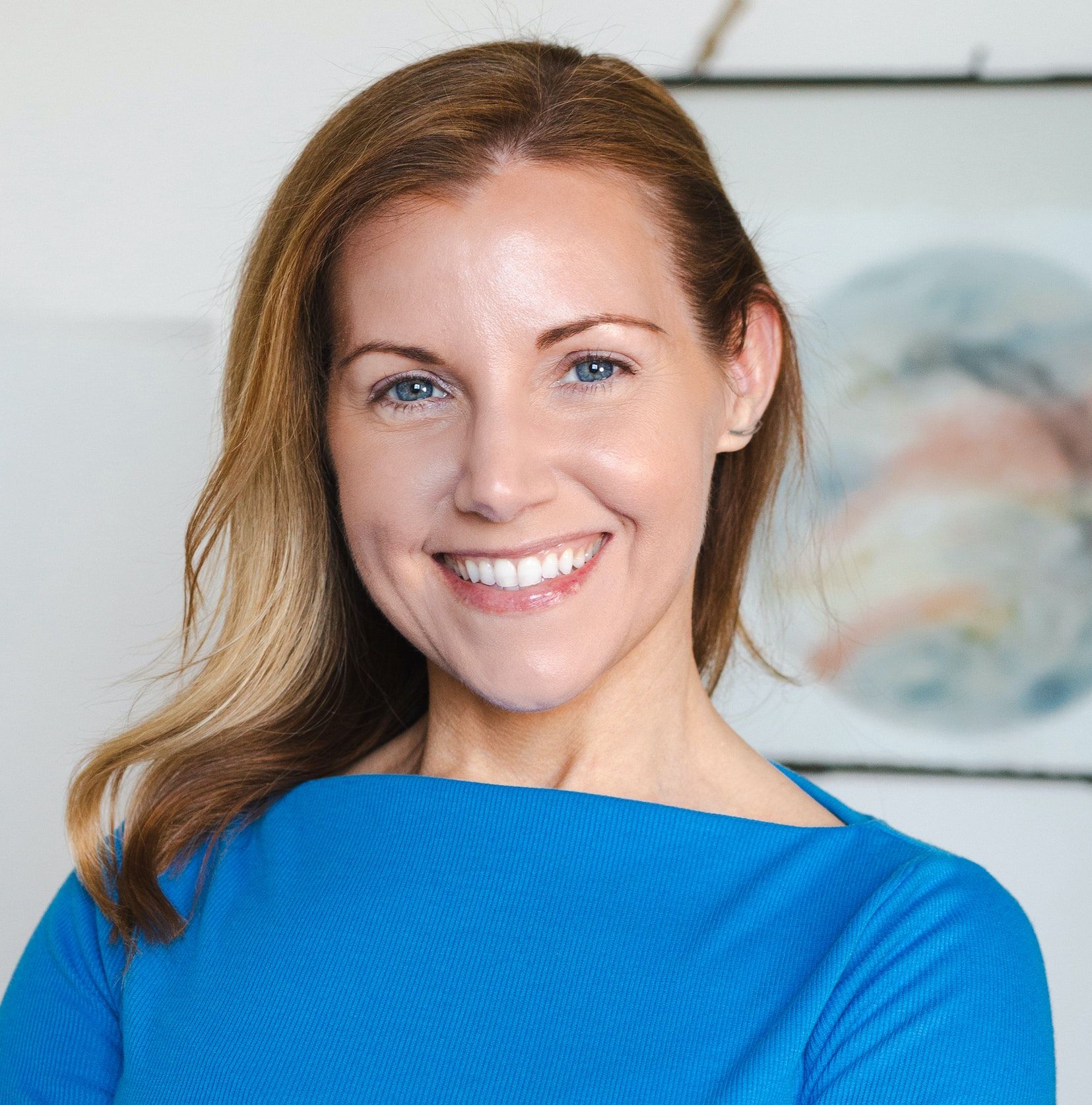 Sarah's background and personal life
How did you decide to become a therapist?
I've been drawn towards psychology ever since I was a teenager and by the time I was in college, I became fascinated in studying human behavior. I developed a passion for research and set out to study social psychology.
After about 6 years of working in a lab and hundreds of assessments and diagnostic interviews later, I discovered that what I enjoyed most in my work was the interactions and connections I'd made as I followed individuals and their mental health journeys. I had the privilege to stay in touch with participants and their families as they progressed through various life events, which was extremely rewarding. As a result, I realized my interests evolved away from the lab and I decided to be more involved as a helper.
What was your previous work before going into private practice?
In college and graduate school I was a horse trainer and riding instructor. Being around animals and especially horses was one of my first passions ever since I was a child. After college and graduate school, I went into psychology research. Once I completed my counseling degree, I began working for group therapy practices.
What do you enjoy doing in your free time?
I spend much of my free time lifting weights with barbells and kettlebells. I also enjoy time with my husband, friends and family. Though I'm not currently around horses, I teach our cat tricks, which feeds my natural curiosity of human and animal interaction and learning. I also enjoy true crime stories, especially learning about cults, cons and scams. I love to travel and since I'm away from my hometown of New Orleans, I celebrate the culture into my daily life.
Sarah's specialties and therapy philosophies
What clientele do you work with most frequently?
I work with adults of all ages but the majority of my clients are professionals, college students and athletes. Many people I see are driven achievers who find themselves stuck with worry, doubt, and unwanted intrusive thoughts that become disruptive and distracting in their daily lives.
These circumstances often interfere with work or school, relationships, and personal interests and they often find themselves avoiding and second guessing. I'm drawn to this population as an ever evolving athlete and working professional myself, and recognize how impactful adapting to how we relate with our own thoughts, feelings, and experiences can be.
Can you tell us more about your specialty in OCD?
According to the WHO, Obsessive-Compulsive Disorder (OCD) is one of the 10 most debilitating conditions. It has also been reported that it takes several years for people with OCD to get effective care. Individuals who struggle with unwanted intrusive thoughts and compulsive urges find that their symptoms can become so disruptive that it consumes significant amounts of time.
I hope to bridge this gap as a provider trained in evidence-based practices to treat OCD. Using a combination of mindfulness techniques to help build resiliency, and exposure and response prevention, I help individuals learn how to respond to the things they're afraid of and begin to face those fears. By gradually building confidence, clients can start placing more energy on the things they value most.
Can you tell us more about your specialty in anxiety?
The most common Anxiety Disorders I treat include Generalized Anxiety, Phobias, Panic Disorder, Social Phobia, and Illness Anxiety. Though these anxiety conditions may have different presentations, they commonly have similar functions. I help individuals build awareness of what keeps the anxiety cycle going. I begin by helping clients learn how to take a flexible approach and respond to the things they fear with less doubt or avoidance.
Can you tell us more about your work with clients on developing executive functioning skills?
Changes in work and learning formats has brought challenges to many students and professionals. As people have had to rapidly adapt to working from home, to hybrid models, to returning in-person, many have dealt with organization difficulties, task initiation, procrastination, and trouble focusing. I help explore solutions to these challenges by using time-management strategies, techniques to help with working memory and other executive functioning skills.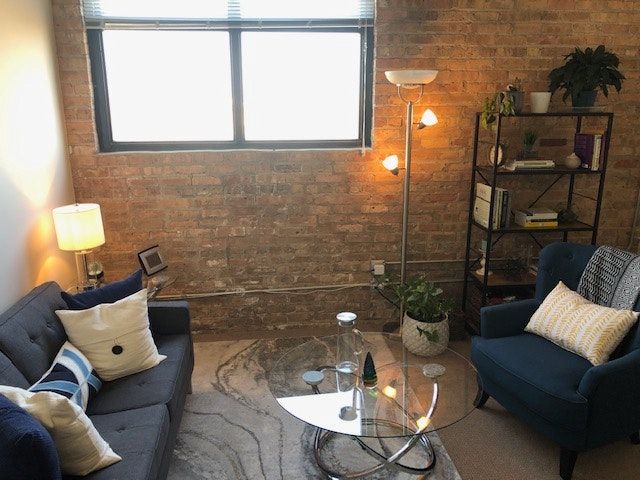 Therapy sessions with Sarah
What will our first session together be like? What happens in ongoing sessions?
There is some brief paperwork to complete prior to the first session. This includes the informed consent that discusses policies, expectations and confidentiality. The first appointment is an opportunity to share about your history and what you would like to focus on in therapy. If continued sessions are agreed on, preliminary goals and plans for treatment are addressed in the first session.
How long do clients typically see you for?
It varies from person to person. I've worked with some who feel better after 6 sessions and some who stay consistently for years. As long as therapy is benefiting the individual, there is no limit or requirement. The main difference I see is that some prefer to address an acute concern while others may want support through various areas of life.
Do you assign "homework" between sessions?
Yes, I often encourage exercises outside of sessions. These may include tracking symptoms, using a thought record, or completing planned exposure exercises. These will be discussed in detail during the appointment. I take a collaborative approach so clients are active participants in developing weekly goals and tasks.
Why should I seek therapy, rather than turning to my partner, friends, or other loved ones?
While loved ones are an excellent resource for support, they may give unhelpful advice or express their opinions, which may be different from yours. When mental, emotional and interpersonal concerns are affecting regular functioning, it may be a good time to seek help. Counseling provides a space for clients to work through concerns and can be an empowering resource.
Visit Sarah's profile to watch her introductory video, read more about her, and book an initial call!