Dr. Rubin Khoddam, PhD is the Owner and Founder of COPE Psychological Center in Los Angeles, CA—a holistic mental health practice specializing in delivering high-quality, evidence-based treatment. Having published over 20 peer-reviewed articles in the substance use field and possessing experience in both inpatient and outpatient treatment settings, Dr. Khoddam is a recognized specialist in addiction recovery. He and his associates at COPE also support clients navigating other mental health concerns, including trauma, anxiety, depression, chronic pain, and relationship challenges. In sessions, Dr. Khoddam regularly uses CBT, DBT, and ACT and strives to create a collaborative and patient-centered therapeutic environment.
We asked Dr. Khoddam more about his work with clients and his guiding philosophies on therapy.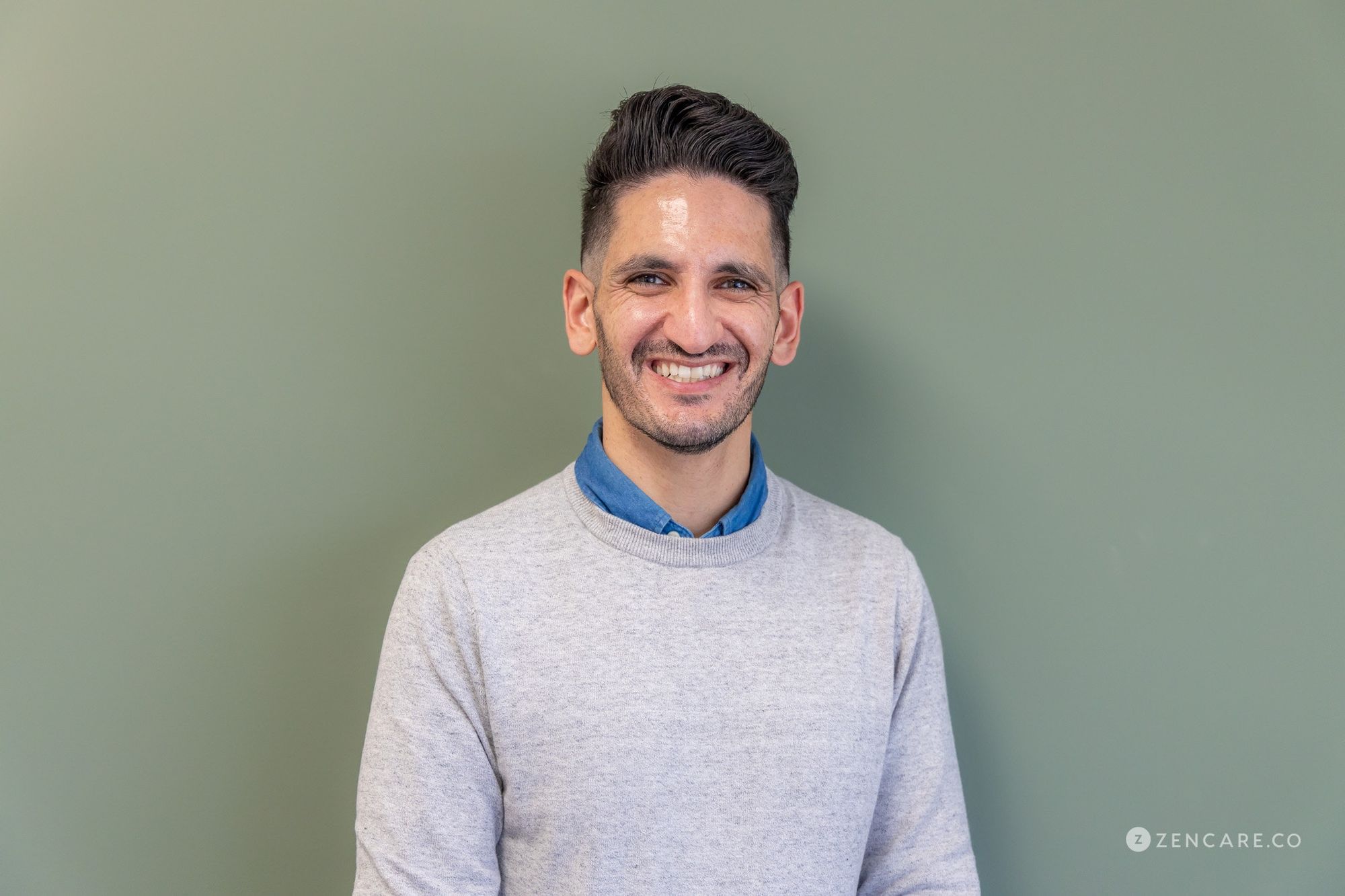 Dr. Khoddam's background and personal life
What was your previous work before going into private practice?
I have worked in a lot in academic medical centers, including the VA Hospital, and I actually currently manage a 30-bed residential treatment facility for veterans dealing with addiction and homelessness. I also do some teaching and supervise UCLA psychiatry residents. Addiction, trauma, and depression, and anxiety are my passions and being able to treat them at various levels of care from outpatient to intensive outpatient to residential treatment has been incredibly rewarding.
What do you enjoy doing in your free time?
I love spending time with my family and kids. Watching my kids learn about the world and see it through their eyes is definitely one of the most gratifying and amazing things. It really teaches me about what's important and what's not.
Dr. Khoddam's specialties and therapy philosophies
Can you tell us more about your specialty in addiction?
Addiction is pervasive. I define addiction as anything we continuously and reflexively use outside of us to make something inside of us feel better. Addiction treatment can really be broken down into three parts on its most superficial level: 1) Noticing triggers, 2) Managing cravings, and 3) Changing behavior.
Although it's simple in nature, it's difficult in practice. Old patterns are hard to break, and addiction is no different. I am certified in CBT for Substance Use Disorders and help people learn skills to manage their behavior(s).
Can you tell us more about your specialty in trauma and your approach to trauma-informed care?
Although 90% of people can say they've been a victim of trauma, not everyone goes on to develop PTSD. Trauma-informed treatment helps individuals re-script and re-learn behavioral patterns by seeing the impact trauma has had on five areas of their lives: their sense of safety, their need to be in power/control, their self-esteem, their ability to trust others and themselves, and their ability to be intimate (physically and emotionally).
Although avoidance is a big factor in maintaining trauma symptoms, there are great evidence-based treatments out there—like Cognitive Processing Therapy and Prolonged Exposure Therapy—that can help.
Can you tell us more about your work with couples?
Couples can come to therapy for a multitude of issues (e.g. infidelity, communication, intimacy). However, regardless of the specific issue, the root of the concern is often that emotions are not being communicated, and these emotions need a safe place to land.
Couples therapy can be a place where hard conversations occur and different communication patterns change the relational script. Many couples get stuck in their old habits and beliefs about their partner, but the crux to healing is a willingness to give the relationship a chance to heal and find a different rhythm.
What do you find most rewarding about your work?
The most rewarding part of my work is being able to see the subtle shifts and invisible wins that people get by noticing their old mental patterns slowly start to break. It's one of the hardest things out there, but continuously being conscious of these old scripts is what ultimately helps break them.
I work a lot with addiction, in particular, and addiction comes with an added layer of difficulty just given the physiological changes the body goes through with the substance(s) of choice. However, those difficulties are not insurmountable. I love when the hope I carry for patients gets transferred into the patient themselves, and they learn to have hope for themselves as they continue to make the changes they are striving for.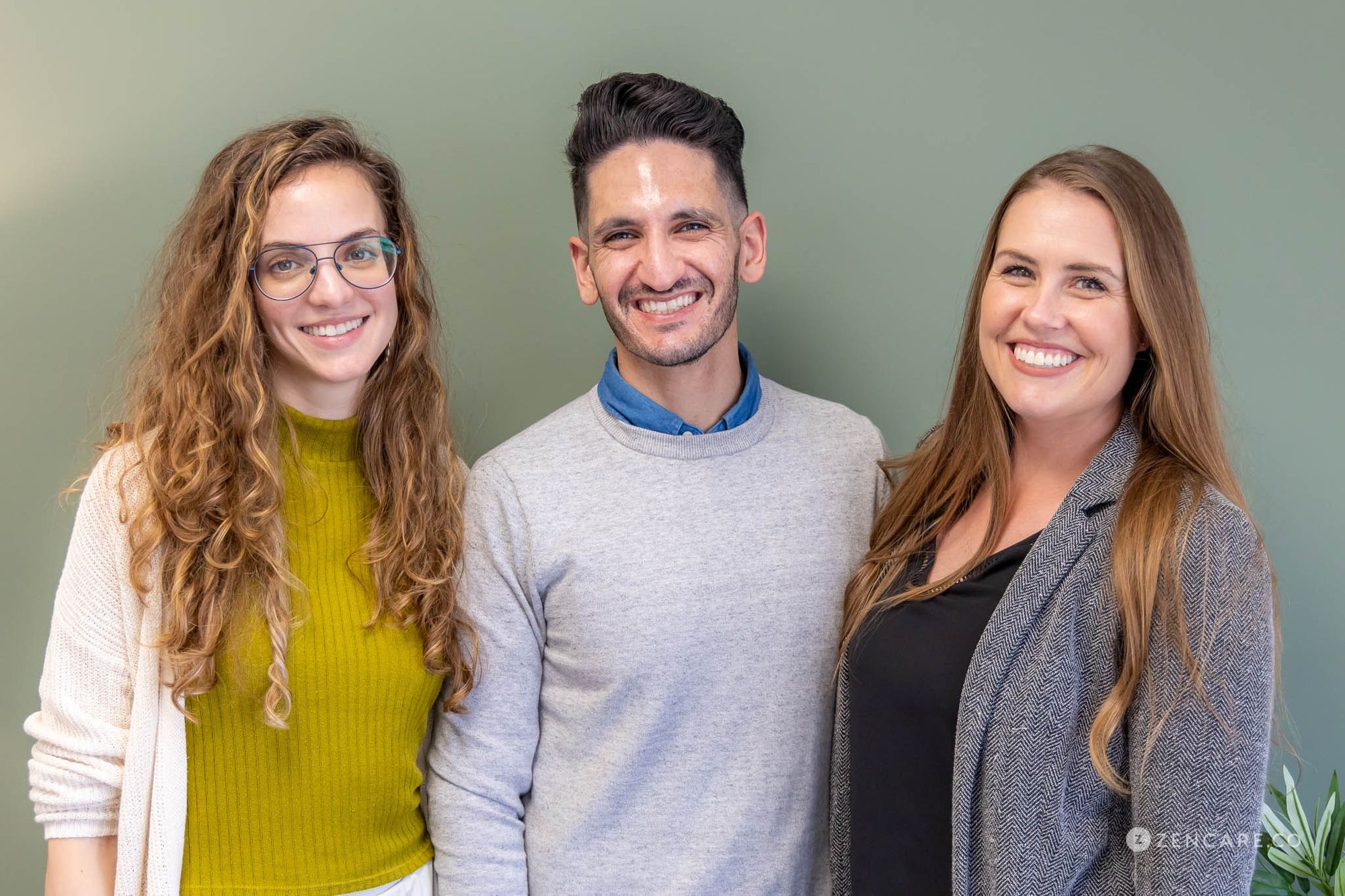 Therapy sessions with Dr. Khoddam
What will our first session together be like? What happens in ongoing sessions?
After informed consent, I like to spend the first session getting to know all parts of you—what brings you into therapy, what you hope to get out of therapy, what you see getting in the way, what your family of origin was like, what your relationship history has been, etc. Then, as we develop a breadth of understanding of what's going on, I like to come up with a plan and identify areas to focus on for ongoing sessions
Are there any books you often recommend to clients?
I most often recommend The Happiness Trap by Russ Harris and The Untethered Soul by Michael Singer.
Other great books are:
I wish I could name more all but those are a good start!
Do you assign "homework" between sessions?
Sometimes! Homework can be a worksheet (e.g. a thought record), a skill to use (e.g. mindfulness), or an exposure (e.g. reaching out to a friend).
How do you help ensure I'm making progress in therapy?
I will give questionnaires, and we will occasionally do check-ins during sessions to see what progress is being made.
How do I know that it's time to start seeking therapy?
It may be time to start seeking therapy when you've tried to do things yourself and you find yourself on the same hamster wheel.
How can I prepare for our first session?
Come open to sharing and receiving,
Why should I seek therapy, rather than turning to my partner, friends, or other loved ones?
Sometimes having a third party provides a different perspective on your life that even a close friend may not see.
What advice would you share with therapy seekers?
Just stay open (as uncomfortable as it may seem).
Visit the COPE Psychological Center group profile to watch their introductory video, read more about the practice, and book an initial call!