Neal Sardana is a Licensed Professional Counselor and Career Coach providing remote and in-person sessions to clients throughout Connecticut. Neal specializes in helping clients navigate and find greater meaning their career path. From clients who are entering the workforce for the first time to those making a major career change in mid-life to others looking to simply better manage work-related stress, Neal utilizes a combination of counseling and coaching to help guide his clients toward their career-related goals.
Having worked at numerous colleges throughout his training and professional career, Neal also has a particular expertise in working with college students, and he is passionate about helping young adults develop critical skills for the workforce—including time management, communication, and general stress resilience skills.
We asked Neal more about his work with clients and his guiding philosophies on therapy.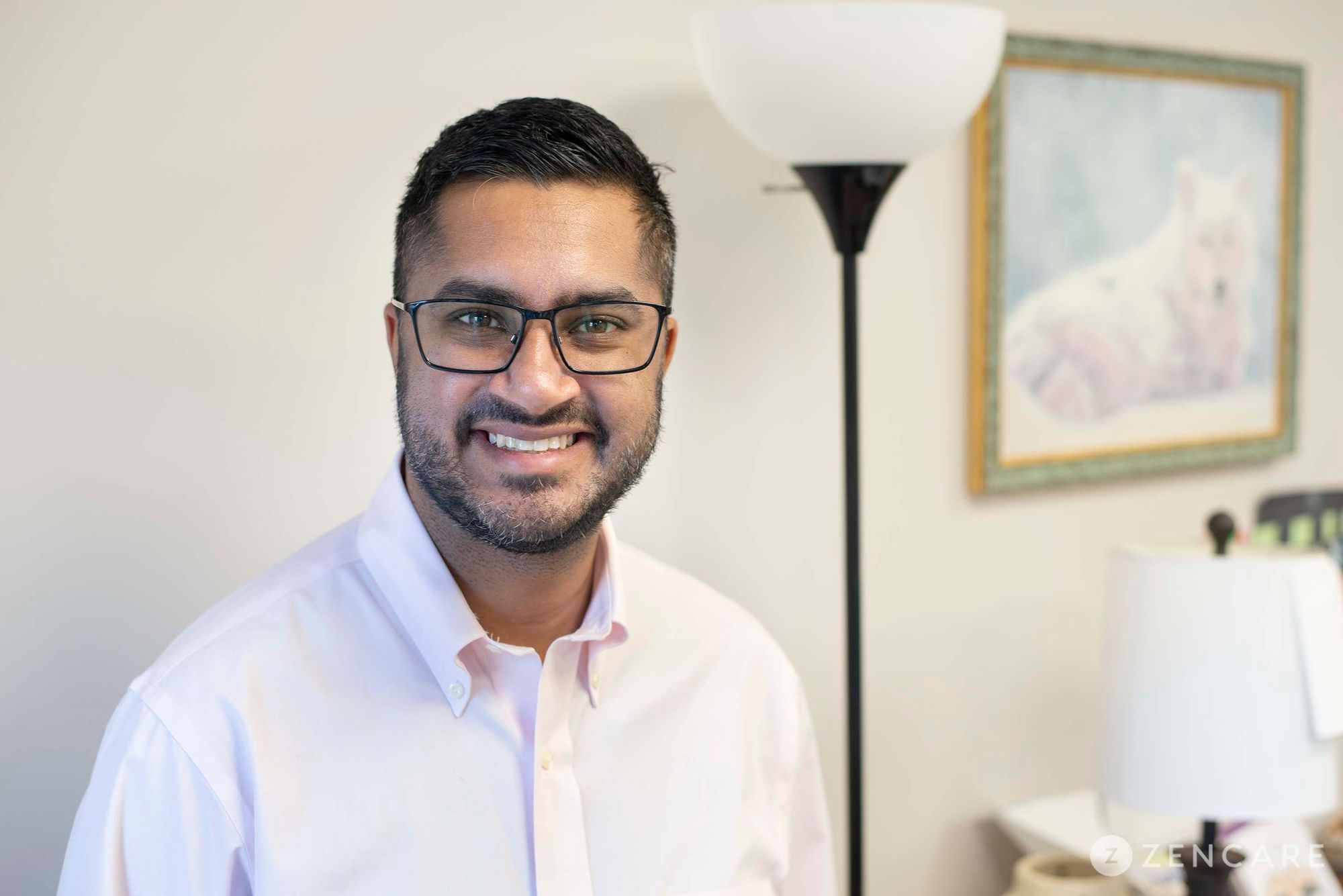 Neal's background and personal life
How did you decide to become a therapist?
My interest in the intersection between career and mental health began as I was figuring out my own career path after graduating college. After majoring in economics and working a few jobs, I was feeling unfulfilled. I was not sure how to explore what else was out there. Through volunteering, taking a career and spirituality course, and seeing a therapist, I was able to learn more about my career influences, mental health, and what living authentically meant to me.
The process of exploration and discovery was so empowering that I knew I wanted to support others in figuring out their path. This is what prompted me to change my career path and become a therapist.
What was your previous work before going into private practice?
For the past 10 years, I have worked in higher education supporting the development of emerging adults. I have worked with diverse populations in a variety of roles—including serving as an academic advisor, career counselor, consultant, adjunct professor, and therapist. In addition to my private practice, I am currently working as a psychotherapist at Wesleyan University in Connecticut.
Neal's specialties and therapy philosophies
Can you tell us more about your specialty in career coaching and development?
Many clients come to me knowing they want to make a change in their career but do not know where to start. Career exploration today looks different than previous generations. Individuals are looking to find meaning in their work while trying to navigate more options than ever before. This can lead to feelings of decision fatigue and overwhelm.
Additionally, there is often pressure during the job search to mold ourselves to what we think employers are looking for. We tend to limit our search to certain jobs or fields that are not a good fit for us because we do not know what else is possible. Through conversation and activities, I am able break the career exploration process into manageable steps to help clients gain confidence and clarity while charting a path forward congruent to who they are and what they want.
I support clients through all aspects of the process—from career exploration to resume and cover letter creation to interviewing and transitioning to a new job. It has been a pleasure to help clients successfully transition to a variety of fields, including higher education, counseling, teaching, accounting, technology, and management.
Can you tell us more about your expertise in working with college students?
Although college is often labeled and stereotyped as the "best time of your life," the transition to college can be demanding for a student. There is pressure to adjust to a new place and academic environment, form new peer relationships, get involved in campus activities, decide on a major upon a variety of options, learn to complete tasks on their own, and keep up with their peers. Due to the pandemic, college students are also facing additional challenges not faced by previous generations. This can lead to feelings of anxiety, depression, and isolation.
I help provide a non-judgmental space for students to share their thoughts. I help to normalize their experience, which is important because it can often feel like they are only one going through something. Through our work together, I help students develop the skills of resilience, stress management, communication, time management, and exploration needed to thrive in today's college environment.
Can you tell us about your work with clients on communication strategies, particularly as it relates to their career?
Once you figure out what you want and where you want to go, the key is effectively communicating that to others. "Others" include hiring managers, your current employers, friends, and your network. Remember: it is not the most experienced person that gets the job and progresses in their career; it is the person that can best communicate who they are, what they do best, and why they are the strongest fit for the position.
Career development is a constant communication process. We communicate in networking, resumes, cover letters, interviewing, and performance reviews. We communicate both verbally and non-verbally. Communication is how we build connection and relationships. I provide a safe space for clients to explore and practice communicating who they are, what they value, what they need, and how they fit from an empowered and authentic place. I also act as a neutral observer who can give feedback on communication skills and help you connect to others and land the opportunity you want.
What do you find most rewarding about your work?
It brings me great pleasure to see someone expand their view of who they are and what is possible. It is a privilege to play a part in this transformation and see it unfold in our work together. I love hearing about clients who switched jobs or careers to something that is a better fit for who they are and what they want.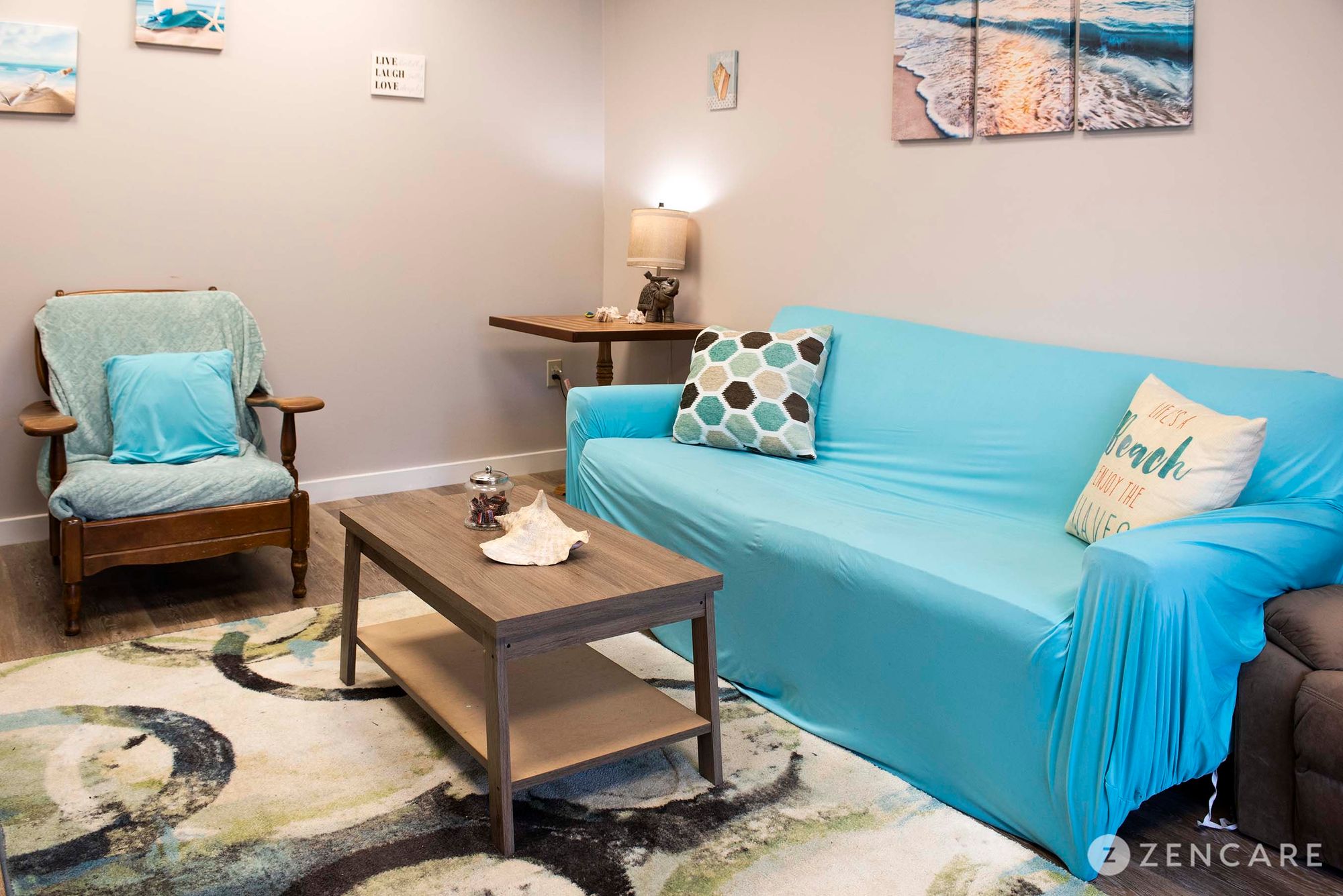 Therapy sessions with Neal
What will our first session together be like? What happens in ongoing sessions?
Before our first session, I provide clients with 3 career exploration activities to complete. During our first session we review the activities. These activities help us identify strengths, themes, goals, and potential future career paths.
Ongoing sessions are tailored towards your individual goals. They can include things like career exploration conversations, reviewing progress between sessions, mental health, resume or cover letter reviews, and mock interviews.
How long do clients typically see you for?
The number of sessions depends on a client's reason for seeking out services. For career exploration, clients typically see me for an average of 3 sessions. For those that want support with all aspects of a job search, the average is 6 sessions. For on-going therapy, clients see me for an average of 10 sessions. For some clients, these sessions are back-to-back and for others they are spread out over a course of months with support and check-ins by email in-between sessions.
Are there any books you often recommend to clients?
Do you assign "homework" between sessions?
Yes! I believe homework helps structure the process and puts into practice what we talk about during our sessions. Homework can include things like developing a self-care routine, completing informational interviews, working on a resume or cover letter, completing job applications, and journaling. I notice that clients who engage in the homework activities between sessions achieve faster results.
Why should I seek therapy, rather than turning to my partner, friends, or other loved ones?
I view therapy as a conversation. We have conversations with a variety of individuals in our life, including partners, friends, and those close to us. A conversation with a therapist can offer something different than those conversations. It is confidential, so you don't have to worry about what you talk about being shared with others. It is non-judgmental and objective, so there is no hidden agenda. Therapy is also a space focused on you. It can be hard when you are sharing something and the person listening takes it as an opportunity to make the conversation about them. Finally, seeking therapy can be helpful because your therapist is trained to support you in whatever issue you may be dealing with.
Visit Neal's profile to watch his introductory video, read more about him, and book an initial call!