Melissa True is a Licensed Clinical Social Worker who works with individuals, couples, and families in her Texas-based practice. As a Certified Clinical Trauma Professional, Melissa is particularly passionate about helping clients heal from past traumas and navigate symptoms of PTSD. She also specializes in anxiety, depression, relationship issues, and infertility challenges.
In sessions, Melissa uses evidence-based Cognitive Behavioral Therapy (CBT) and Dialectical Behavioral Therapy (DBT) to help clients challenge cognitive distortions and develop applicable coping skills. In this interview, we asked Melissa more about her work with clients and her guiding philosophies on therapy.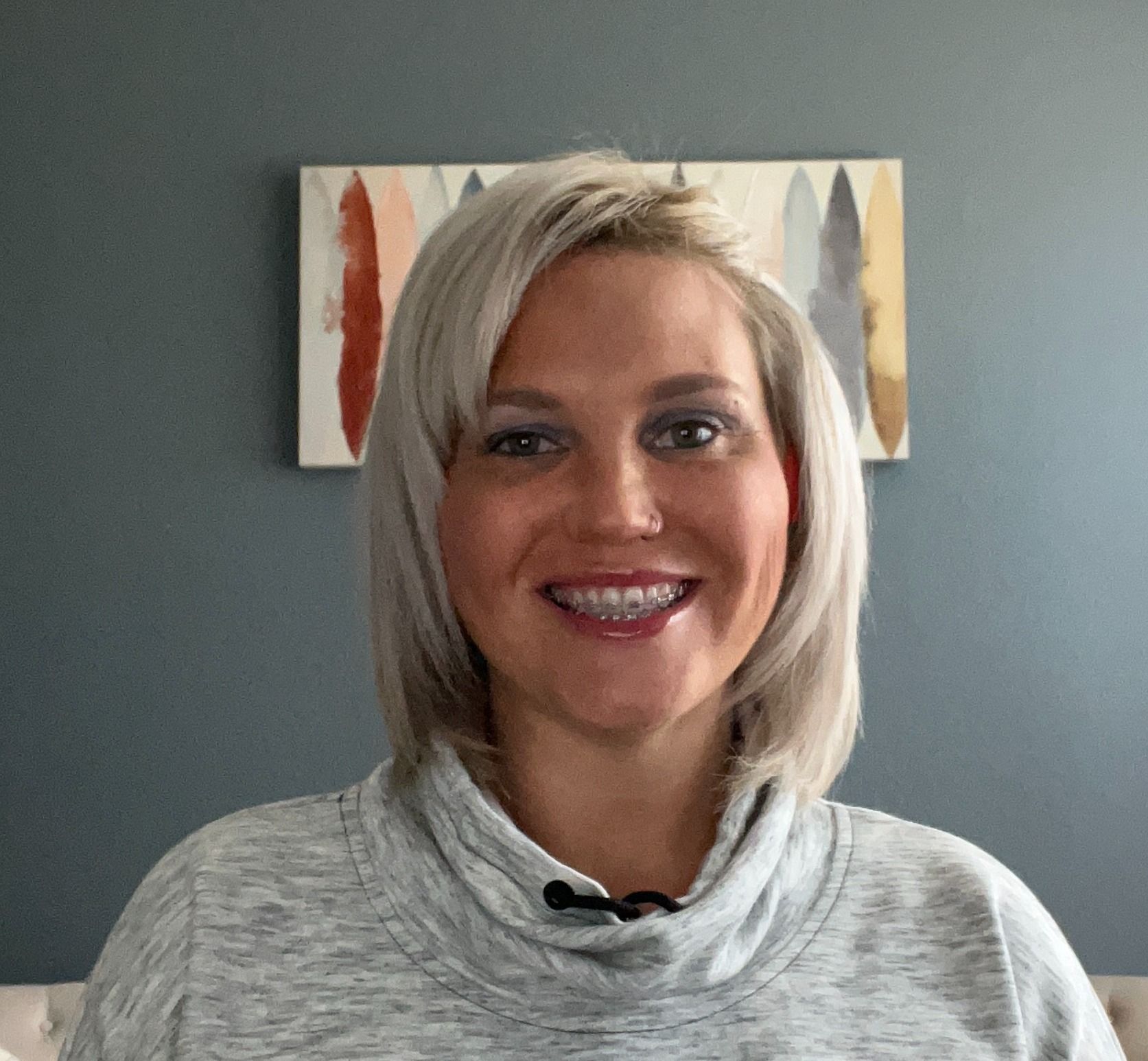 Melissa's background and personal life
How did you decide to become a therapist?
I was in college for teaching when I realized I wanted something deeper—something that involved connecting to and helping people become the best versions of themselves. A friend was in an intro to social work class and asked me to join her. I went, and that was it—I knew I was exactly where I needed to be.
What was your previous work before going into private practice?
I worked in both inpatient and outpatient settings doing medical and psychiatric social work.
What do you enjoy doing in your free time?
I love spending time with my family and pets, traveling, running, hiking, and listening to music. I love to be silly and just relax and appreciate life.
Melissa's specialties and therapy philosophies
What guiding principles inform your work?
I work to create a safe and open space for clients to connect, feel heard, and be vulnerable. We work together to make a treatment plan that gives the client real, tangible skills that they can use in and out of treatment. I use the client as my focus and pull from modalities that I am trained in.
What clientele do you work with most frequently?
I work with individuals ages 13+, couples, and families. I love the fact that all individuals are different, and I find that I can connect with many different people going through various life stressors.
Can you tell us more about your specialties in anxiety and depression?
I love to help people work on improving symptoms of fear, worry, and insecurity. I help them become aware of their triggers and identify coping skills that can be used in the lifelong management of these emotions.
With clients who are experiencing depression, I help them to understand where the feelings stem from and how to combat them with skills that are transferable to life situations that cause disruption to their overall wellbeing.
Can you tell us about your work with clients recovering from trauma?
Trauma is real, and it can cause significant disfunction in a client's life. I acknowledge the impact that trauma can have and work with clients to truly resolve the trauma feelings and no longer let traumatic experiences control their wellbeing. I strive to help clients improve their life functioning, strengthen their relationships, and develop trust and self-confidence.
What do you find most rewarding about your work?
Seeing growth within my clients and seeing clients challenge themselves to work hard even when it feels overwhelming is the most rewarding part of my work.
Therapy sessions with Melissa
What will our first session together be like? What happens in ongoing sessions?
Initially, I like to connect to meet and build rapport. I will happily answer any questions about my treatment style and connection with clients. We will go over the areas of stress that were the tipping point to you seeking treatment. We will talk about some initial skills you can use to try to alleviate these symptoms and feel more hopeful for your future.
How long do clients typically see you for?
There is no set number of sessions, but the average length of time in therapy with me is 3-9 months—with more frequent meetings in the first few months and more time between sessions as you move through treatment and the bulk of your stressors/symptoms are resolved.
Are there any books you often recommend to clients?
I often recommend It Didn't Start with You by Mark Wolynn and Stop Overthinking by Nick Trenton.
Do you assign "homework" between sessions?
I will provide resources, but it is up to you if you use them in-between sessions. If you are willing, homework can help your treatment move forward quicker than only attempting skills in sessions.
How do you help ensure I'm making progress in therapy?
I follow-up with clients on the skills we talked about the session before and see how they worked for you. We will also continually review your goals and make sure we are working on things you are wanting to resolve. I always make sure that you feel that sessions are useful and that the skills you learn in therapy are transferable to situations outside of our time together
How do I know that it's time to start seeking therapy?
It may be time to seek therapy if you feel out of control and like your symptoms are unmanageable, or if you are ready for things to be different and are unable to make changes on your own.
How can I prepare for our first session?
Just come with willingness and an open mind!
How will I know it's time to end my time in therapy with you or reduce session frequency?
We will talk about this regularly at the end of every session, and I often ask if you would like to spread sessions out as I see you making improvements in our sessions.
Why should I seek therapy, rather than turning to my partner, friends, or other loved ones?
Therapy is an open, non-judgmental, and safe space to talk through your own emotions and behaviors without feeling like you are burdening someone else. It's also a place to talk through how to bring up tough topics/conversations with the important people in your life.
What advice would you share with therapy seekers?
Don't be fearful of seeking therapy. It's not easy to open up to a stranger, but therapy is the best place to be open and honest. Also, make sure you don't settle for a therapist; you need to have the right fit. You are not hurting the therapists feelings if you don't mesh—the goal is for you to feel better, and if it isn't with them, their ego will recover ;)
Visit Melissa's profile to read more about her and contact her for an initial consultation!