Ker Yang is a licensed therapist in California and Nevada and works with adult individuals and couples. The goal in therapy sessions with Ker is to increase empathy towards yourself, awaken the strengths that you already possess within you, and achieve your goals—whether that be peace, love, healthy relationships, or your ideal job.
We asked Ker more about her work with clients and her guiding philosophies on therapy.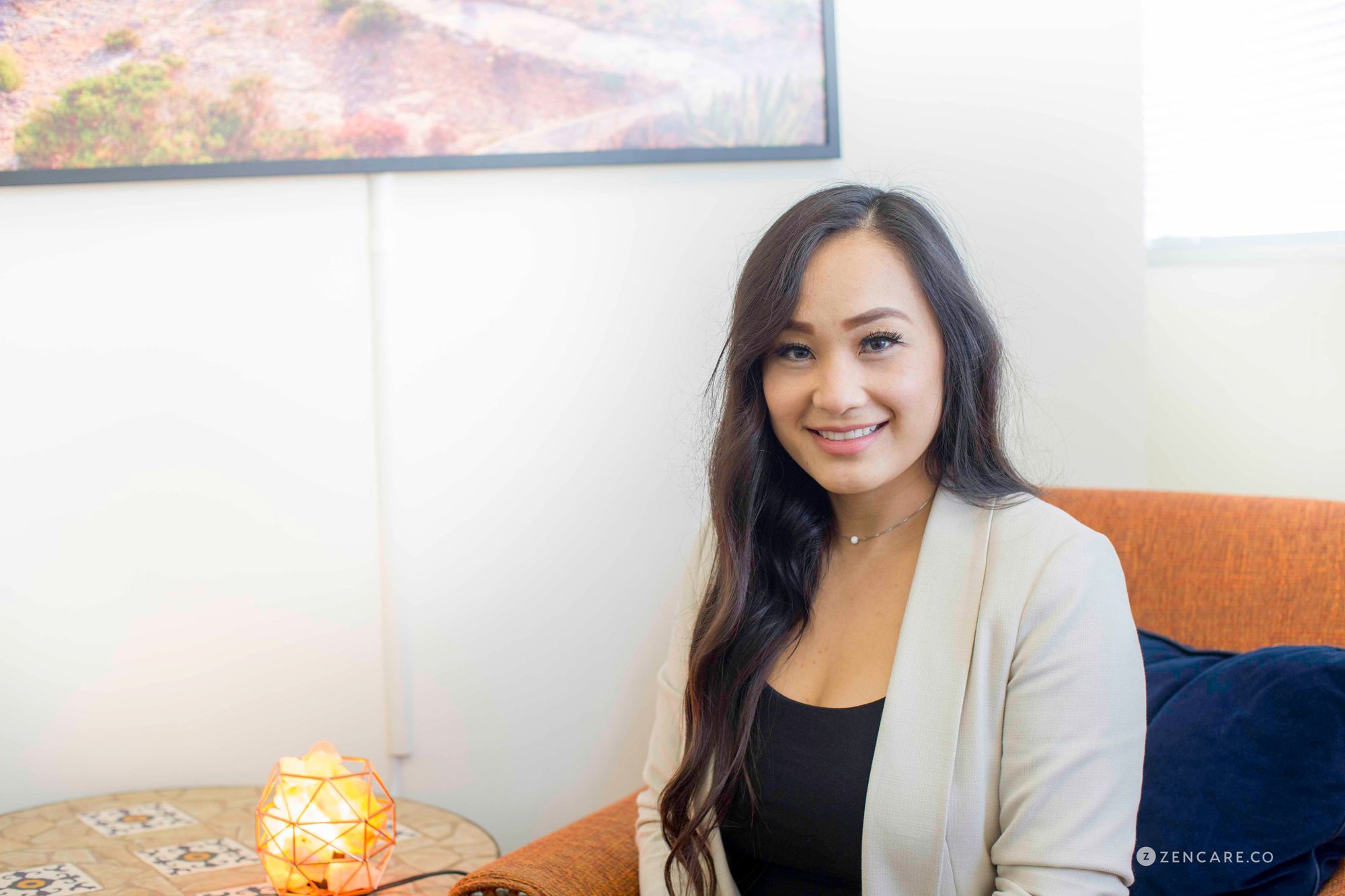 Ker's background and therapy philosophies
How did you decide to become a therapist?
It all started when I found myself in a not so perfect relationship and didn't know how to get out of it. I was looking to "fix" my relationship but I soon realized during my graduate program that I couldn't change anyone but myself. That's when I started my self-love journey and it has been challenging but the most rewarding feeling. One thing to keep in mind is that no matter how much progress you have made, there will always be good days and bad days and we can always used extra support.
What guiding principles inform your work?
It's so easy to get caught up in a busy and competitive world. It's easy to fall victim to comparing yourself to others. Remember that you are on a different journey; what works for others will not always work for you. All that is required is kindness towards yourself and taking action that is true to you.
What do you find most rewarding about your work?
The most rewarding part of my work is walking along side my client's journey and being curious about their story. Sometimes we cry together, laugh together and find solutions together. I have witnessed clients go from self-criticism to self-love, increase self-efficacy and reached their goals. It is truly one of the greatest feeling to be able to help others achieve their goals.
Therapy sessions with Ker
What will our first session together be like? What happens in ongoing sessions?
During the beginning of treatment, it is the assessment stage. What that looks like is having a conversation with you about significant relationships, traumas, coping mechanisms, your strengths/accomplishments and gather goals for therapy. In session, we will work on removing mental blocks that is keeping you from achieving your goals. Some of these mental blocks can be previous trauma, current difficult life situations or limiting beliefs. This will require vulnerability and may trigger uncomfortable feelings. I am very engaged during session and empathetic.
Do you assign "homework" between sessions?
I encourage clients to journal regularly, minimum 2-3 times per week but especially right after session. Journaling is a great tool to capture the moment and see patterns in your daily life. Once you are familiar with your pattern, it makes it easier to break away from this pattern and find healthier ways to live with the help of therapy.
How do you help ensure I'm making progress in therapy?
There may be times when treatment can feel stuck. I make a conscious effort to check-in with my client to inquire about how I can better serve them and ask for feedback. I also inquire about barriers that is keeping my client from making progress. Together, we review the treatment goals and makes changes to the goals if necessary.
How do I know that it's time to start seeking therapy?
It's time to start therapy when life has been challenging for at the past few months and there doesn't seem to be a way out anytime soon. It can be easy to spiral into a dark place especially when we are feeling alone in it. We as human beings can always use support in times of vulnerability to help guide us back to being our secure self. You don't have to be alone in your suffering. As a matter of fact, it is absolutely necessary to have a support system during this time.
Why should I seek therapy, rather than turning to my partner, friends, or other loved ones?
It is absolutely important to have loved ones in times of need however, because they are biased, what they want for you may not always be aligned with what you need in your current situation. Instead, it may cause more harm and leave you feeling even more alone. Therapy is designed for you to freely express yourself without judgement.
Visit Ker's profile to watch her introductory video, read more about her, and book an initial call!