Keavy Smith is a Licensed Independent Clinical Social Worker (LICSW) in Framingham, MA. Keavy most often works with adolescents and young adults navigating anxiety, trauma, relationship challenges, or other major life transitions that arise during this period. She also welcomes couples, adults, and families to her practice, often utilizing her extensive background in case management, clinical assessment, and mediation to aid in her work with these populations. In sessions, Keavy's approach is solution-focused, collaborative, and strongly rooted in the goal to help each client live their best life.
We asked Keavy about her work with clients and her guiding philosophies on therapy.
Keavy's background and personal life
How did you decide to become a therapist?
I did not intend on becoming a therapist when I set out to be a social worker. I initially saw myself doing hospital social work, crisis work, or something with children. After years of practice, I realized how many long-term challenges stem from a lack of connection and ability to process not only the big things in our lives but the smaller things that can become big things if we are not able to talk it through and reflect on our behavior patterns.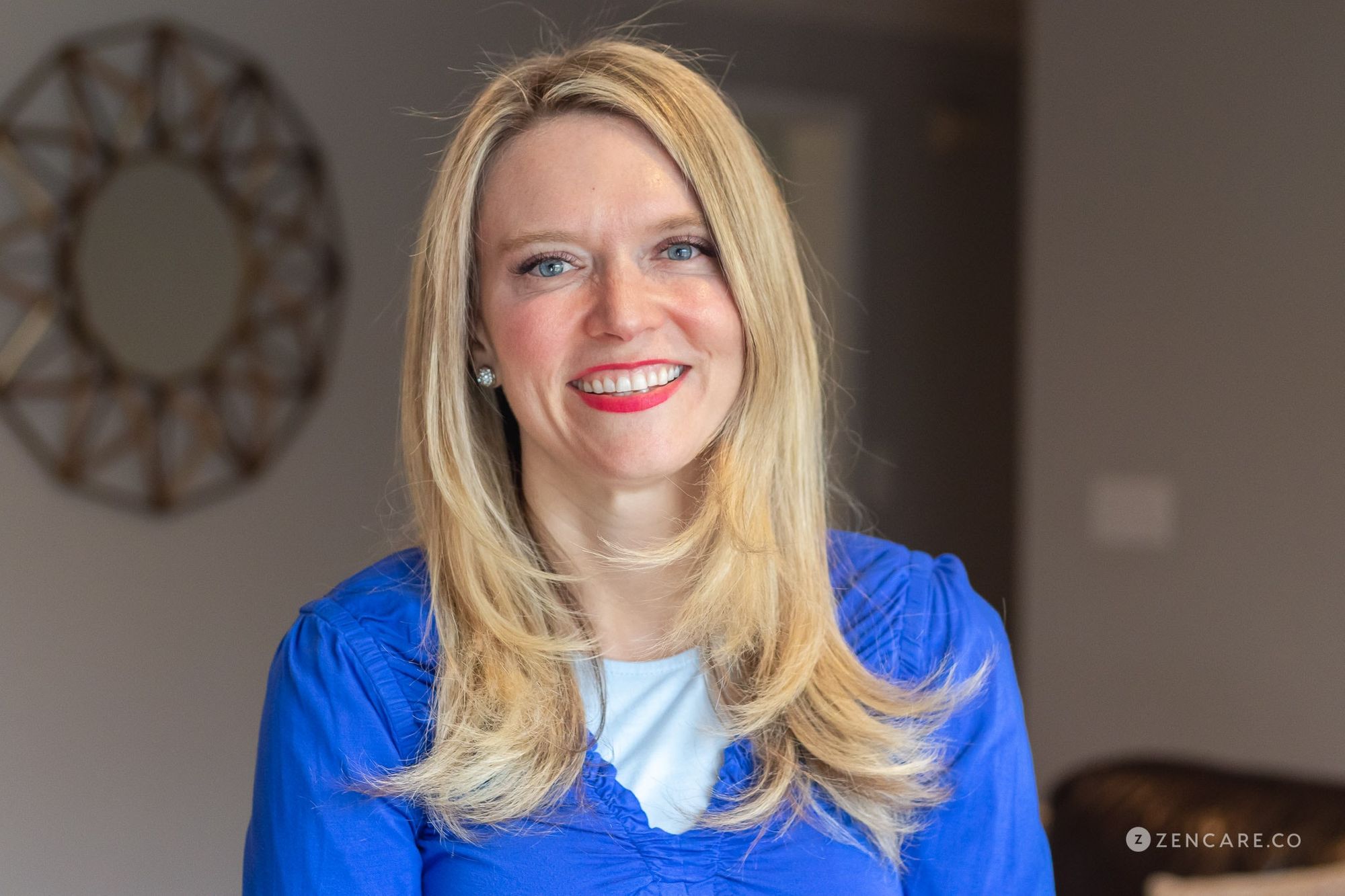 What was your previous work before going into private practice?
I have worked in a variety of academic and therapeutic settings. I am currently a Faculty Field Liaison at Boston College School of Social Work. Before opening my own practice I did crisis work, child welfare work, supported with adults with disabilities, and worked with teen mothers.
What do you enjoy doing in your free time?
I enjoy exercising, and I love event planning.
Keavy's specialties and therapy philosophies
What guiding principles inform your work?
I want my patients to feel they have an open, judgement-free space to process any challenge, feeling, or emotion they may be experiencing. I want my patients to see the work in therapy as a process, so we can work together to figure out solutions. My goal is for patients to see ways that they can change in order to lead a more satisfying and productive life.
What clientele do you work with most frequently?
I really enjoy working with adolescents and college-age students. I feel that developmentally these years can really shape who you become and feel that self-exploration and acceptance is essential during this time.
Can you tell us more about your work with couples?
Being in a relationship of any kind can have challenges, and long-term relationships can become complicated with time. Our lives continue to change as we grow in different ways, sometimes together as a couple and other times apart. As a couples therapist, I look at the partnership as well as the individuals within it through a non-judgemental lens of potential change and growth.
Can you tell us about your work with clients struggling with anxiety?
Anxiety is something that impacts so many but in different ways. I try to help the individual to explore the root causes of the anxious thought patterns and reflect on how they are impacting their everyday living and overall behaviors.
Can you tell us more about your specialty in working with adolescent girls?
Adolescence is an extremely challenging time of change and growth. It can be hard to feel accepted and navigate situations within your life as you grow and change. It can also be a fun time of exploring yourself, who you are, and want to become. I try to focus on both the challenges and the positive aspects about this life stage.
What do you find most rewarding about your work?
There is so much I find rewarding about being a therapist. I truly feel it is a privilege to be able to help people change their behaviors and thought patterns to have a more satisfying life. I feel very fortunate I have a job where people are willing to share the most intimate details of their life and embark on a journey of change together.
Therapy sessions with Keavy
What will our first session together be like? What happens in ongoing sessions?
Our first session is  a time to get to know each other and discuss what factors have brought you into therapy. During ongoing sessions, we assess behavior patterns and thought processes that are impacting the individual's (or couple's) current way of thinking and feeling as a way to create lasting change.
How long do clients typically see you for?
I have people that have seen me for three months and people I have seen for three years. It depends on the individual. Some people see therapy as a life-long journey while others see it has a short-term treatment to help resolve a specific issue. This all depends on the individual's wants and needs, and it will be something we will explore in sessions.
Are there any books you often recommend to clients?
How to Do the Work by Nicole LePera
Do you assign "homework" between sessions?
I think homework can be essential to growth.
An example of a homework assignment I give to couples is to treat each other the way you would like to be treated. A homework assignment I would give to an individual may focus on overcoming anxiety, such as doing something they consider to be a small risk in order to gain self-esteem.
How do you help ensure I'm making progress in therapy?
Doing the homework is an essential part of making progress, as is continuing to show up for sessions and maintaining an open dialogue about how you think treatment is going. I really love feedback, so if there is anything that you would like done differently, I am all ears!
How do I know that it's time to start seeking therapy?
If you are having persistent thoughts that are negative, if your actions are not how you would like them to be, or if you are not meeting your personal or professional goals because of negative thought patterns then it is time to seek a therapist.
How can I prepare for our first session?
I would like patients to think about what brought them to treatment and the things they would like to work on moving forward.
How will I know it's time to end my time in therapy with you or reduce session frequency?
This is something we will continue to assess and have an open dialogue about during every few sessions.
Why should I seek therapy, rather than turning to my partner, friends, or other loved ones?
A therapist will give you an objective viewpoint and help you to not only look at your problems but understand the underlying reasons for your thoughts and behavior patterns.
What advice would you share with therapy seekers?
Therapy is a wonderful way to give you the objective connection you need to feel better and live the life you want to live instead of feeling stuck or out-of control of your thoughts, feelings and behaviors.
Visit Keavy's profile to watch her introductory video, read more about her, and contact her for an initial consultation!