Julianne Curabba is a Licensed Clinical Social Worker who welcomes clients throughout the states of New York and California to her remote therapy practice. Julianne sees adults across the lifespan, many of whom seek her support for anxiety, depression, life transitions, relationship challenges, and career/school-related stress. Julianne is passionate about taking a whole-person approach to therapy that honors the client's identity, cultural background, and relationships in the therapeutic process.
We asked Julianne more about her work with clients and her guiding philosophies on therapy.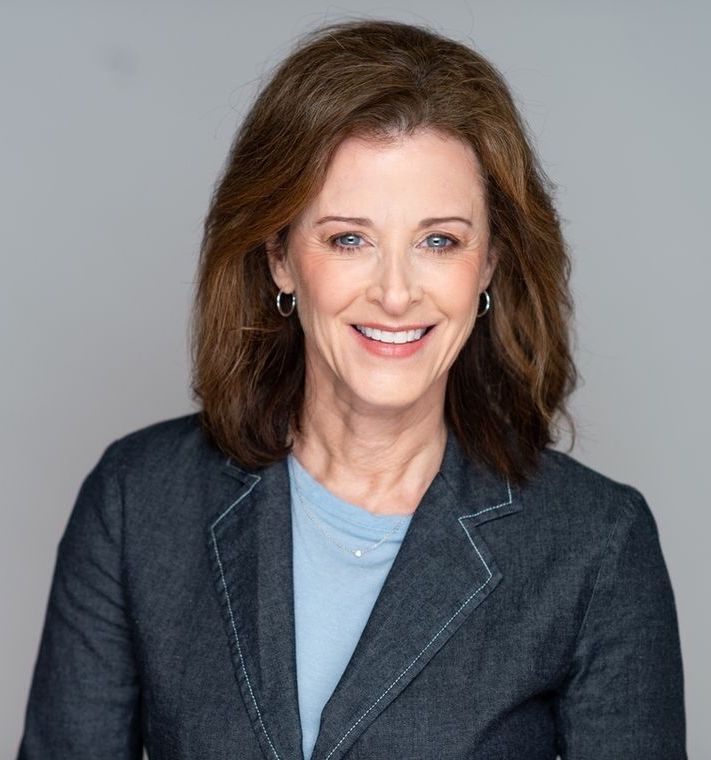 Julianne's background and personal life
How did you decide to become a therapist?
Even as a child I was known as an empathetic, caring person. I was my friends counselor in high school and loved helping.
What was your previous work before going into private practice?
Prior to private practice, I worked in non-profits that provided mental health and behavioral services to at-risk populations.
What do you enjoy doing in your free time?
I enjoy laughing, eating yummy food, enjoying the arts, and exploring the outdoors.
Julianne's specialties and therapy philosophies
What guiding principles inform your work?
I am a curious person, and I love to learn about people. I previously worked for many years with a diverse group of people from all over the world, and I loved it. I bring that to my work as a therapist. My clients find that I make them feel comfortable quickly, and I enjoy when we can laugh together.
What clientele do you work with most frequently?
I work with adults of all ages but most commonly 25-35 year olds.
Can you tell us more about your specialties in anxiety and depression?
Anxiety looks different for everyone, and many people don't even realize how much anxiety they are living with and how it is impacting their body. I work with each person individually to find ways of identifying the source of the anxiety and then finding ways to decrease it.
Like anxiety, depression is also impacting more and more people. Depression doesn't have to be the kind that keeps you in bed; it is a malaise—an unhappiness you can't quite describe. I work to support each person on their journey in learning the source of these feelings and how to improve how they are feeling.
Can you tell us more about your work with clients navigating major life transitions?
We have all gone through life transitions—college, grad school, moving, marriage, a new job, a different career path, etc. I understand these transitions really well—having navigated many of them over the years myself—and find that I am able to really understand and help others as they going through such transitions.
What do you find most rewarding about your work?
Getting to meet and work with and help so many amazing people is the most rewarding part of my work!
Therapy sessions with Julianne
What will our first session together be like? What happens in ongoing sessions?
It depends on you. Do you have something you want to immediately address? Or shall we look at getting to know one another better first? We will decide this together.
How long do clients typically see you for?
My clients are folks who want to explore and uncover patterns of their behavior. We work together for as long as is needed, and I usually am someone who provides long-term therapy to clients attending a minimum of one session per week (two is often ideal to see progress more quickly).
Are there any books you often recommend to clients?
I often recommend Susan Cain's Quiet for the introverts out there. I'm also happy to share other books that may be of particular interest to certain clients depending on their challenges.
How do I know that it's time to start seeking therapy?
It may be time to seek therapy when you realize things are harder than they need to be, or when you are wondering why certain things keeps happening, or when you are ready to feel better.
How can I prepare for our first session?
Be yourself. I look forward to meeting you!
Why should I seek therapy, rather than turning to my partner, friends, or other loved ones?
I am a trained professional in human behavior and mental health. Therapy is also just for you—the best part is that you don't have to worry about me!
What advice would you share with therapy seekers?
It is worth it! Therapy is the best thing I ever did, and most people that attend therapy feel the same way.
Visit Julianne's profile to read more about her and contact her for an initial consultation!